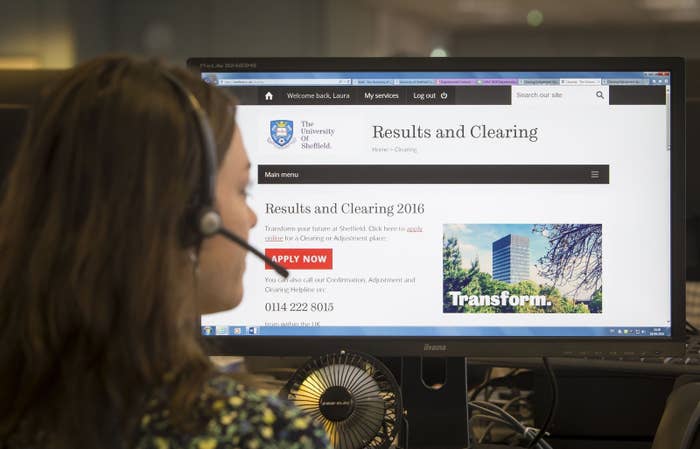 Top medical schools are offering unprecedented numbers of clearing places for medicine degrees this year, which many have seen as a sign of a dangerous recruitment crisis in the NHS.

Earlier this month, St George's University of London, one of the UK's top medical schools, announced it would be offering 40 clearing places on its five-year medicine MBBS degree, the standard route undergraduates take to become doctors.
Plymouth University Peninsular Medical School also released a small number of clearing places prior to A-level results being announced today.

Clearing is the system through which students find university places if they've applied late or have not achieved the A-level results they expected.
Places become available when students don't achieve the grades on which their offered places rely, or decide not to take their place after all. Sometimes a university will also hold back places in the knowledge that there will inevitably be students in clearing looking to snap them up once A-level results are published.
Medical schools have traditionally been in such high demand that they pretty much never go into clearing.
While it's not unheard of for the odd medical school place to crop up in clearing on A-level results day, largely due to some students not achieving their expected grades, medical schools often have long waiting lists to ensure places are filled in this instance. Rare places that are released into clearing are usually taken within hours.
Releasing such a large number of places in advance as St George's and Plymouth did for the first time this year is highly unusual.
When BuzzFeed News asked the UK's top 20 medical schools if they would also be holding back some places for clearing, we were not only told they wouldn't be, but were greeted with surprise that we'd even ask.
Some of the most prestigious places to study medicine, including Imperial College, University College London, Queen Mary University, Newcastle, Keele, Edinburgh and Bristol, told us they would "never" pre-release clearing places for their medical degrees.
A spokesperson for St George's said the unprecedented move was down to the unpredictability of A-level results, which meant some students who are not expected to meet the strict requirements of being offered a medical school place often actually end up making the grades. Their high entry requirements remain the same in clearing.

"This is a great opportunity for students to study at the only UK university to share a campus with a teaching hospital, to take up a place in the current cycle, and avoid delaying their chosen career," St George's principal professor Jenny Higham said.
But a lot of people are taking it as a sign of a recruitment crisis in the NHS rather than a progressively flexible approach to admissions.
2016 has not been a good year to work in medicine. As well as a highly disputed new junior doctors contract, which provoked the first strikes by junior doctors since 1975, the government announced that it will no longer offer financial support to student nurses, a move many fear will discourage people from training.
Meanwhile, emergency medicine specialists have said a "perfect storm" of problems in the NHS, including staff shortages, has led to the closure of several A&E departments.
"This isn't just one or two people not getting the correct A-level grades, this is a huge number of empty places and is completely unheard of," one junior doctor, who preferred not to be named, told us.
"We can't simply ignore this and pretend it isn't a problem. The staffing crisis within the NHS is real and threatens our ability to safely care for our patients and should be a serious concern to those in higher education."
The deputy chair of the British Medical Association's GPs committee, Dr Richard Vautrey, said the emergence of clearing places for medicine should "send alarm bells that we need to be recruiting more doctors to work within the NHS". He told GP Today there could be a variety of reasons students could be discouraged from training in medicine, including some bad press doctors have received recently.

"Bright students are no fools, they'll realise they can earn far more and get greater satisfaction by taking other career paths," he said.
Nevertheless, this year the number of applications to medical school was still more than double the number of places available.
While there has been a slight decline in applications for medicine overall in the past few years, particularly among UK students, whose applications have dropped by 14% since 2014, the number of students wishing to study medicine still far exceeds the number of places at medical schools.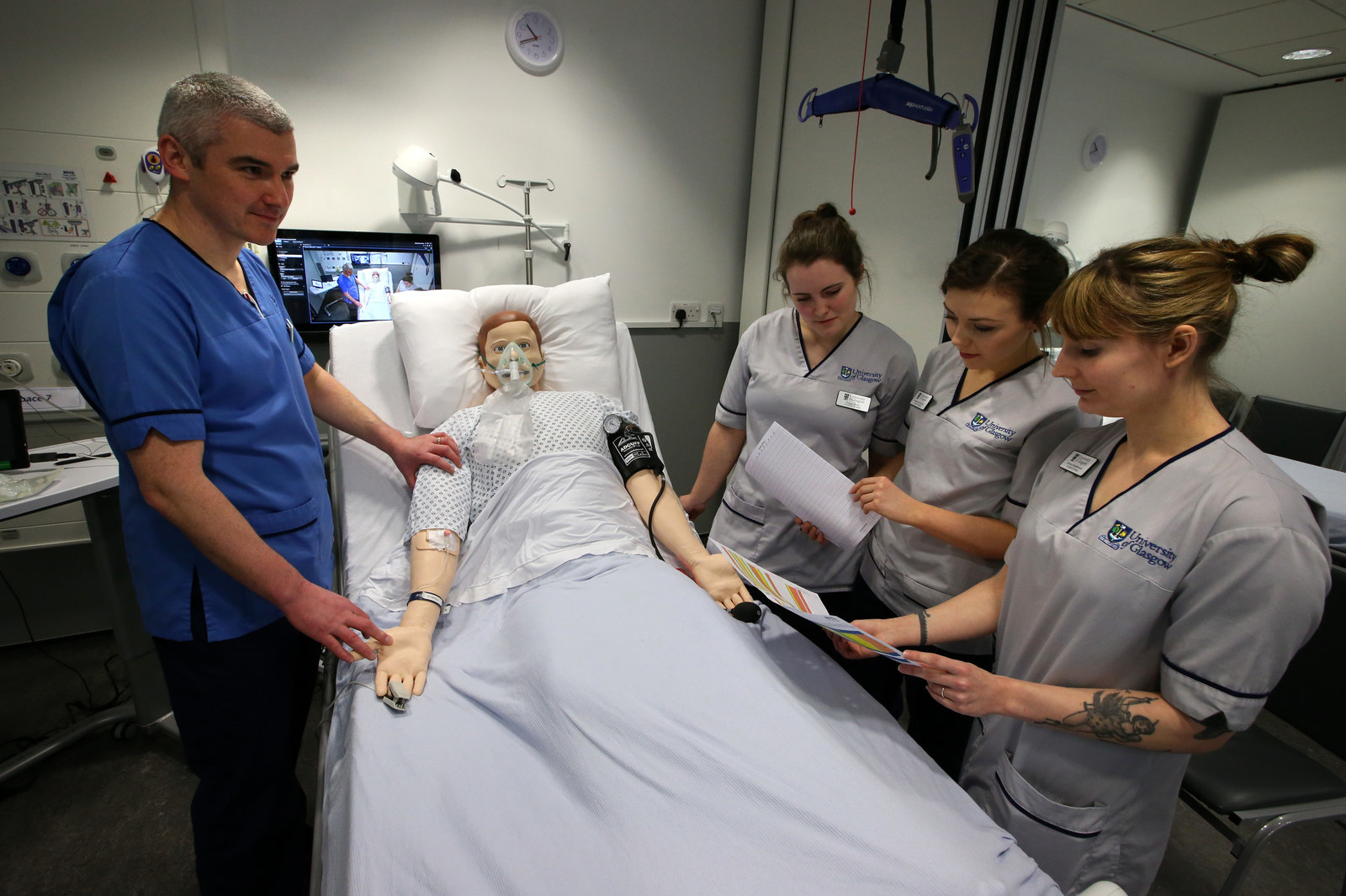 UCAS reported 20,100 applications for around 8,000 places on medical degrees starting in 2016, 14,820 of which were from UK students.

Several top universities told us that the large number of applications they received had been fairly consistent for the past few years, including Queen Mary University, which said it received 2,500 applications for around 253 places on its undergraduate medical degree, and 1,500 for 39 postgraduate places.
When 2016's A-level results were released on 18 August, a spokesperson for St George's University said it had received 1,825 calls relating to the much-discussed clearing places on its undergraduate medical degree. Admissions officers had also conducted 263 live web chats with potential applicants and were confident the 40 places would be filled by students meeting their requirements.
"We've had the same number of calls by 10:30am [on results day] that we had over two to three days in 2015," said Eoin Lally, the head of student recruitment at St George's.
A quarter of this year's A-level students achieved A to A* grades (the type of grades that would be needed to get on to a medical degree), down only 0.1%, so there is no indication of a decline in high-achieving students for medical schools to choose from.
"We're getting high-quality students phoning and we're filling up our interview schedule for the coming days," Lally said.

The overall A-level pass rate remained the same as last year, at 98.1%.
It is still really weird to have clearing places for medical schools though. Should we be worried?
While it is highly unlikely any medical places will go unfilled this year, many believe this notable departure from a previously unchanged admissions system is a tremor that simply can't be ignored.
"St George's produces first-class doctors and nurses, and it's fantastic that students are given the opportunity to study for a degree of their dreams that they might not have got an offer for, but then ultimately they got the grades for," Dr Rosena Allin-Khan, Labour MP for Tooting, where St George's hospital is based, and former A&E doctor, told us.
But, she added: "I think that ultimately this is a symptom of a root cause. Traditionally a university would have had a waiting list to mitigate for not filling spaces when people don't meet their grades.
"My belief is that if you were a sixth-former thinking of studying medicine, you will have seen what's been going on with the junior doctors contract, and it must have a knock-on effect. People must be considering alternative careers."
Olivier Picard is managing director at ISC Medical, an organisation that trains university applicants for difficult medical school interviews. He told us the drive he had seen from young students over the years to save lives and help people had not wavered, but did think money could increasingly be a factor in people deciding whether or not to study medicine.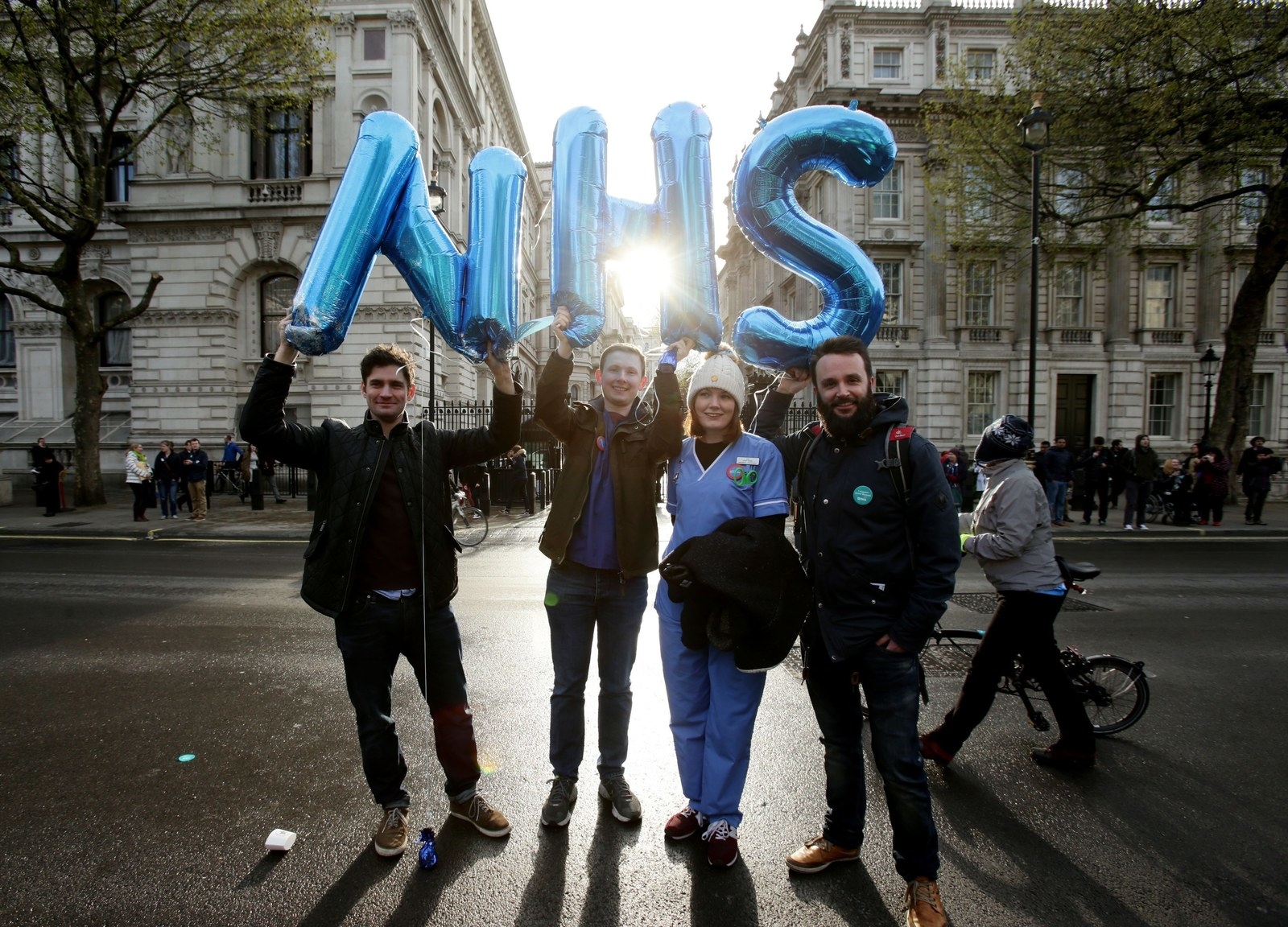 "I think what has made a real difference is the tuition fees," he said. "Doctors are coming out of university with £50-70k of debt on a salary of £23,000 and that's probably putting a lot of people off."

Tuition fees are currently capped at £9,000 in England but the government wants to allow universities with "high-quality" teaching to charge more, with a vote due in the autumn.
This week Exeter University announced that from September next year it will increase its fees to £9,250 for both new and current students, sparking concern, particularly among those taking on long degrees such as medicine, that universities are able to shift financial goalposts at any point during a course.
Jack Haywood, vice president of health education at King's College London student union, told us money was definitely one of many factors that concerned students he worked with.
"The higher-education bill going through parliament at the moment indicates that if a student enters medicine paying £9,000 a year, they could end up paying £10,500 by their sixth year," Haywood said. "This is astronomical and inaccessible for many."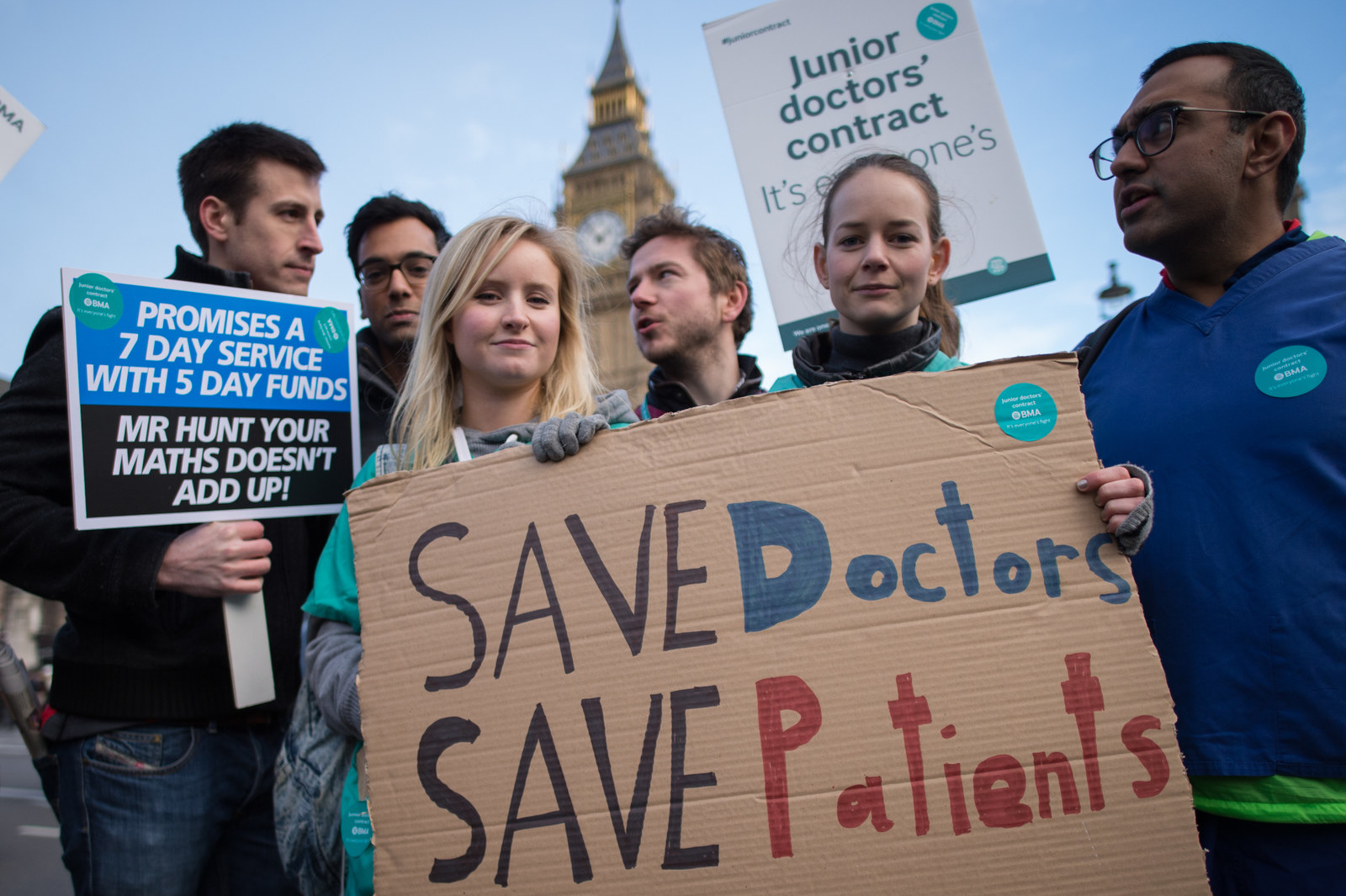 Newly appointed education secretary Justine Greening said the move will allow universities to increase their fees in line with inflation if they're able to demonstrate good teaching.
Haywood said that he had seen students at King's College London, ranked 18th for medicine in the UK, become increasingly politicised over potential increases to tuition fees.
"Studying medicine is becoming harder and harder financially," he said. "Eventually a breaking point will come."

While the emergence of clearing places at medical schools might not pose a problem yet, it is not unreasonable to believe that uncertainty over student finances could lead future students to falter when choosing to apply for a long and expensive degree.
"This needs to be a wake-up call for the government and universities," Haywood said, "that even courses such as medicine are no longer immune to the catastrophic changes in higher education and healthcare."