Andy Murray Has Pulled Out Of Wimbledon With A "Heavy Heart"
"We did everything we could to try to be ready in time," the former Wimbledon champion said on Facebook.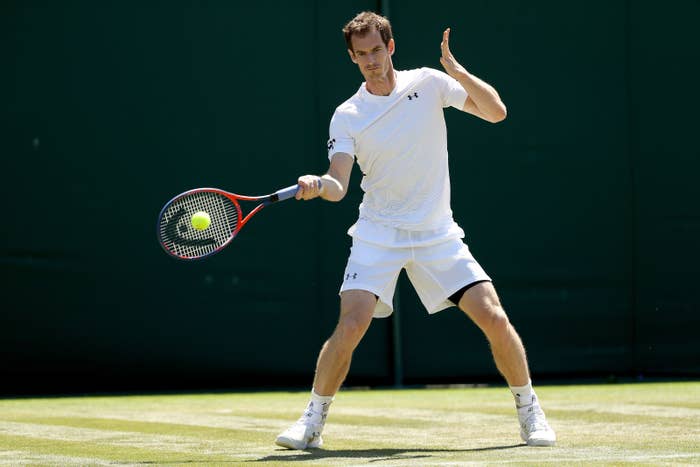 Two-time Wimbledon champion Andy Murray has said that he will not play in the world-renowned tennis competition this year.
"It is with a heavy heart that I'm announcing that I'll be withdrawing from Wimbledon this year," the British tennis player wrote on Facebook on Sunday.
Murray, 31, has recently undergone hip surgery.
"I've made significant progress in practice and matches over the last ten days, but after lengthy discussions with my team, we've decided that playing best of five set matches might be a bit too soon in the recovery process," he wrote. "We did everything we could to try to be ready in time.
"I will start practising on the hard courts from tomorrow and continuing with my rehab and recovery and I'm looking forward to the US hardcourt season.
"Thanks for all the messages of support and I'm excited to finally be back playing after so long out."
The annual tennis competition, which takes place in Wimbledon, south London, is due to begin on Monday, 2 July.
Murray would have faced France's Benoît Paire in the first round.
He first won the men's singles category at Wimbledon in 2013, and again in 2016. Last year he was knocked out in the quarterfinal after losing to the US's Sam Querrey.