Villagers have been left flummoxed after police said a local goose that was thought to have been killed in a drive-by shooting actually died of natural causes.
Residents of Sandon, a quaint village in Hertfordshire, were left devastated after their beloved goose was thought to have been shot dead last month.
However, police have now halted their inquiries into the incident after veterinary pathologists at the Royal Veterinary College performed a full forensic postmortem examination, including a CT scan, and found no evidence of any shooting.
"This concluded the goose had not been shot," Hertfordshire police said in a statement.
"The precise cause of death of 'Goose' is currently unclear and investigations continue," a spokesperson for the Royal Veterinary College told BuzzFeed.
Some locals are not convinced though. "It was quite an active goose – there's a good probability it was shot," Sandon resident John Wright told us.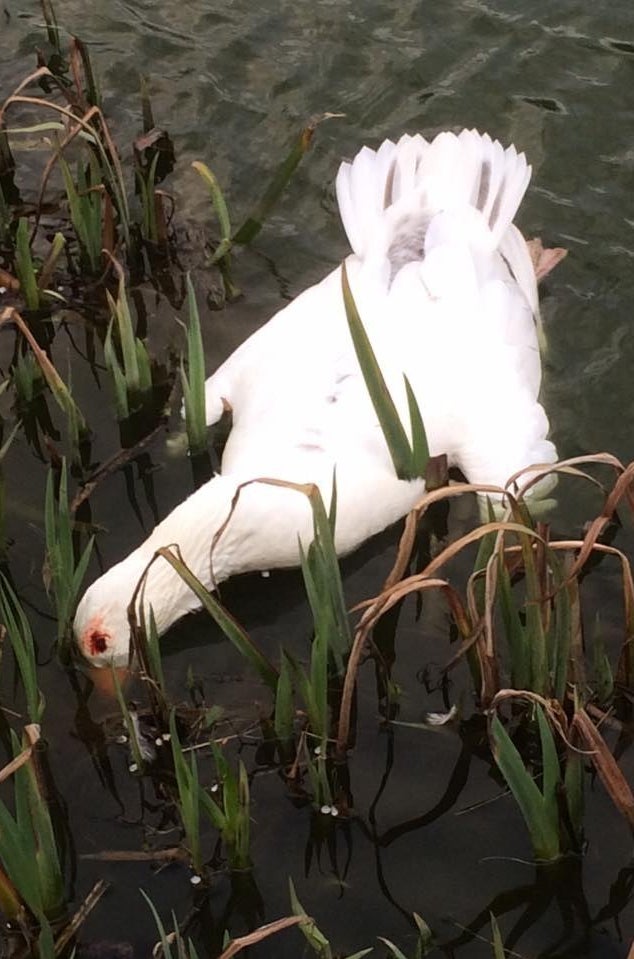 Wright said he believed pictures of the dead goose, with a bloodied puncture wound to its head, taken by his friend Andrew Watson – who found the body – seemed to confirm the rumours that it had been shot.
While Wright said he had not heard a shot, he believed that a rifle with a silencer could have been used.
"There's no reason for the goose just to die, just like that," he said.
The goose was well known in the village after hatching on the Rushton Road pond 11 years ago. It was often seen chaperoning ducklings across the road.
"It didn't look like a goose that was getting old and struggling to walk about, it certainly wasn't on its last legs," Wright added.
Watson said he found the dead goose while out walking his dogs on Sunday 21 February.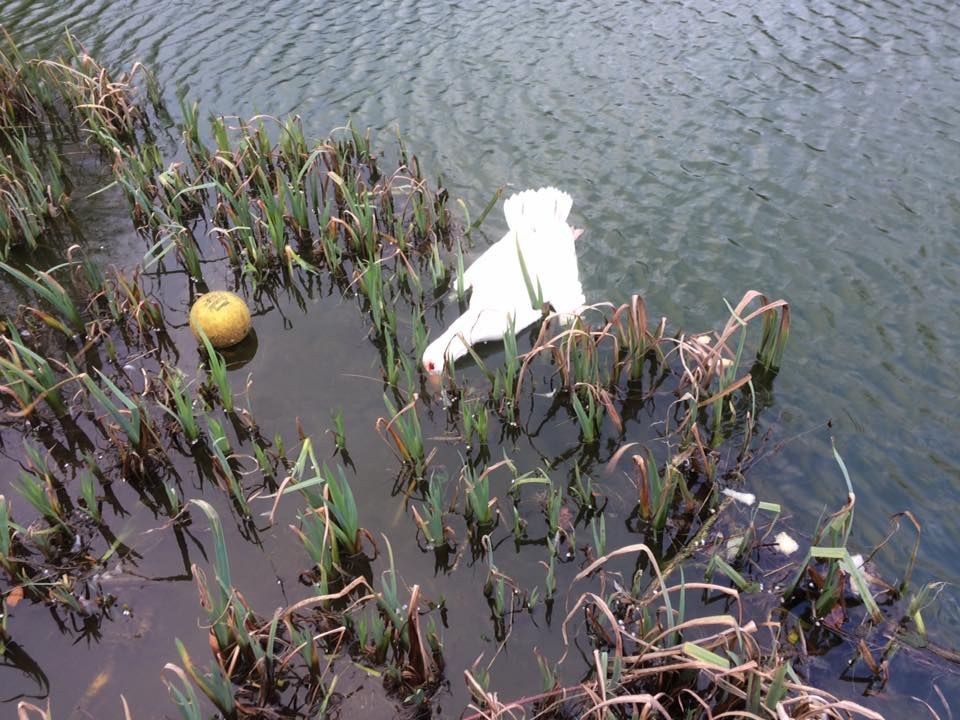 He said he was told by Sue, a self-described gypsy living in a shire-horse-drawn, canvas-covered wagon in Sandon, and others from the nearby forge, that it seemed the goose had been shot from a moving car.
"They said they saw a 4x4 pull up and something came out of the window and there was all this laughing and then they drove off," Watson told BuzzFeed News.
He found the goose nearby shortly afterwards.
Watson buried the goose by the pond but it was later exhumed by police to allow the Royal Veterinary College to perform a postmortem after the public demanded the killers were brought to justice.
"The police weren't interested whatsoever until it [the story] went national and they felt like they had to do something," Wright said.
Watson, too, remained unconvinced by the official account of the goose's demise. "It had blood around its eye, so when they say it just died, I don't know, how would it get blood all around the eye?" he said.
The Royal Veterinary College said it thought the injury could be the work of another bird rather than a gun.
"The puncture wound is symptomatic of the kind of hole that would appear if another bird had a go at the goose when it was dead," a spokesperson said.
But questions remain over what actually caused the goose to die, and the reports of a 4x4 vehicle heard near the scene.
Watson told us he thinks responsibility could lie with weekend revellers who would visit Sandon for cycling, horse-riding, and off-road driving.
"I would say, if it was shot, which it looks like it was to me, it was probably people who'd been out on the tracks on the 4x4s," he said.
"Nobody round here would do it," he told us. "The village is very quaint."
He added: "You do get idiots that think it's fun, or get some kind of weird enjoyment out of it."
When BuzzFeed News asked the Royal Veterinary College's spokesperson whether they thought the goose could have died of a heart attack due to the trauma of being shot at, they believed this to be unlikely.
But, they said, further tests were being conducted to determine the exact cause of death.
Hertfordshire police concurred that they were awaiting tests before they could draw a clearer picture.
"In a few weeks we might have a more concrete answer," a police spokesperson said.