A Record Number Of Girls Are Unhappy Because Of Their Appearance
More than 700,000 girls in the UK aged 10 to 15 said they were unhappy because of the way they look, according to a report by the Children's Society.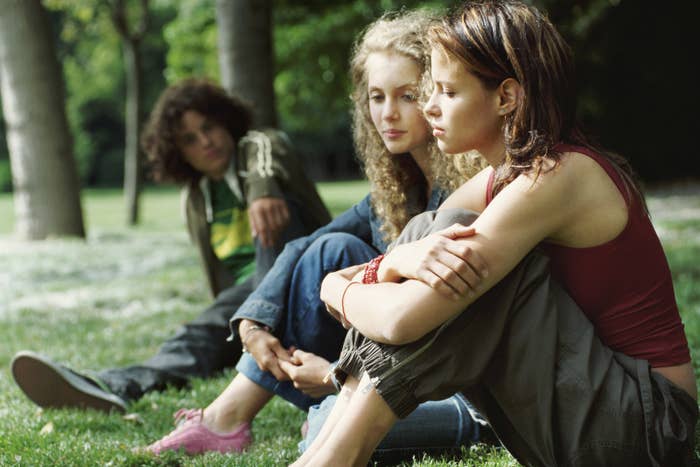 Almost three-quarters of a million young girls in the UK do not feel happy with the way they look, and more than a quarter of a million are unhappy with their lives overall, a new report has found.
According the latest Good Childhood Report, produced by the Children's Society charity and the University of York, 700,000 girls aged 10 to 15 said their personal appearance made them unhappy, accounting for 34% of those surveyed.
Among boys of the same age group, 20% were unhappy as a result of the way they look and 1 in 9 (11%) were generally unhappy. One in seven girls (14%) aged 10 to 15 considered themselves to be generally unhappy, up 21% from five years go.
The number of girls specifically citing their looks as a reason for unhappiness has risen by 8% in that period. Among boys, those reporting unhappiness with their looks and overall has remained consistent.
"Girls feel pressured by the boys that they should look a particular way
and that leads girls into depression or low self-esteem and makes girls feel
ugly or worthless," one teenage girl who took part in the study said.
The increase in girls' unhappiness is especially alarming after 2015's Good Childhood Report found that England already ranked lowest for happiness among 15 countries surveyed – including Ethiopia, Norway, Poland, South Korea, and Germany – while also having the greatest gender divide.
"It is devastating to see so many girls struggling with body image issues and other concerns, particularly as the figures are so stark in relation to other countries," Laura Bates, feminist writer and founder of the Everyday Sexism Project, told BuzzFeed News.
"Girls today are under enormous pressure from films, television, magazines, and even children's dolls, which present idealised, unrealistic, and airbrushed images of women that bear little resemblance to reality.
"They are also the first generation to grow up with the internet, which brings its own pressures including sexting, online abuse, and misogynistic online pornography."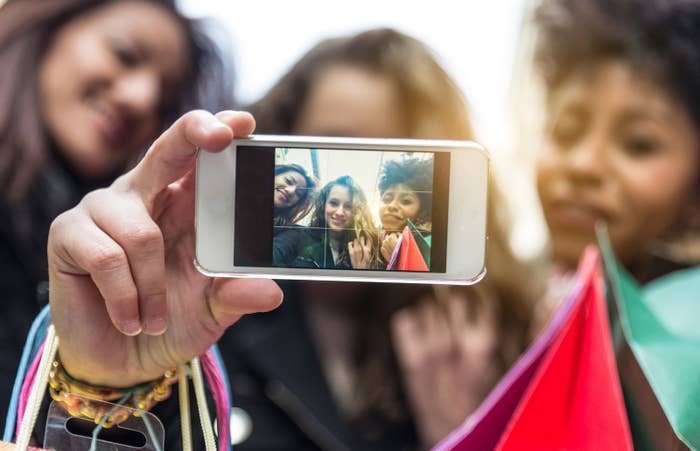 Jo Swinson, co-founder of the Campaign for Body Confidence and former Liberal Democrat minister for women, agreed that for young girls a "huge pressure to conform to an unrealistic body 'ideal' is eroding their self-esteem at a vulnerable time".

"We need brands, fashion retailers, and the media to celebrate diversity rather than promote a narrow beauty ideal that suggests there is only one acceptable way to look," Swinson told BuzzFeed News.
While researchers were unable to identify a reason for the widening gap in happiness between boys and girls, which is particularly stark when it comes to body image, they did observe that their findings correlate with Office for National Statistics (ONS) data that shows a greater increase in social media usage among girls than boys.
According to the ONS, girls are far more likely to spend extended periods of time on social media, which has been linked to mental ill health. Researchers believe therefore that the role social media plays in the lives of young people, particularly girls, will need to be a key focus of future studies.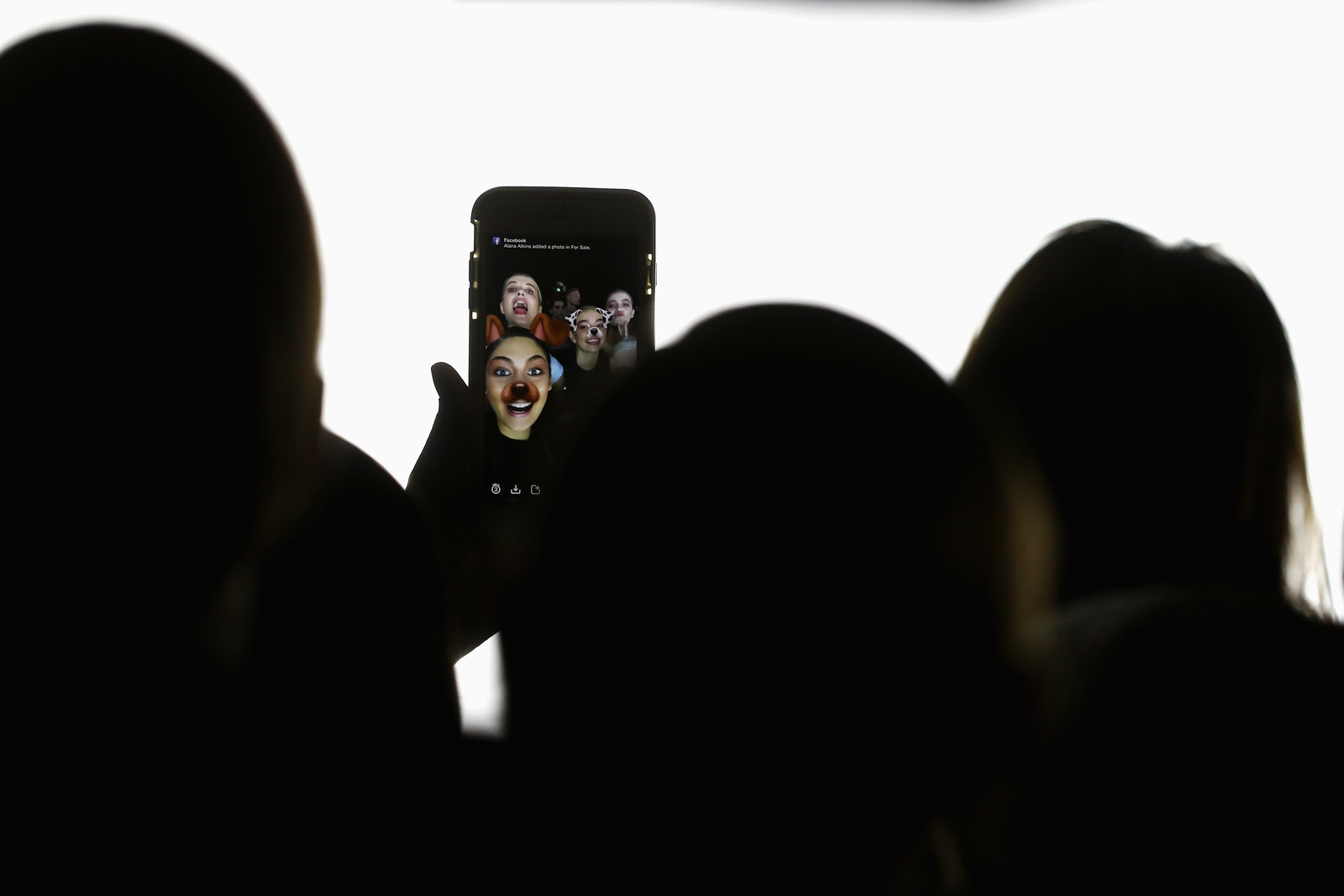 Bates worried that while there is a recognition of the pressures facing young people, they are not being given the correct tools and support to cope.
"We desperately need compulsory sex and relationships education in all schools to help young people make sense of some of these messages and learn about healthy relationships, consent, and their rights to their own bodies," she said.
Researchers also recognised a correlation between young people's overall feeling of happiness and wellbeing and mental ill health.
The report showed that, compared with boys, girls become increasingly unhappy with their personal appearance and lives over time. Drawing on findings about wellbeing and mental health from the 2015 Understanding Society report, researchers saw that older girls are also more likely than boys to develop emotional problems, anxiety, and depression.
Boys were more likely than girls to develop behavioural problems, hyperactivity, and inattention at age 10, but this was found to have a greater connection to schoolwork than body image problems, and by the age of 14, the number of girls who experience mental ill health outweighed that of boys.
Jonny Benjamin, a mental health campaigner and founder of the Thinkwell workshop, which works with schools to help them support children's wellbeing, told BuzzFeed News he wasn't surprised by the report's findings.
"I am often worried by what I see and hear from pupils when I visit schools," he said. "The ones that are struggling often have no outlet, apart from social media perhaps, which is a concern in itself as highlighted in the report."
Benjamin said that while the government had made solid commitments to young people's physical health with its childhood obesity strategy, there was still not enough being done to support children's wellbeing and mental health.
"The consequence of this is illustrated in the Good Childhood Report, and until the wellbeing of our pupils is addressed things will simply continue to worsen," Benjamin said.
"Personally, I don't understand what it will take for the Department of Education to take this matter more seriously."
In light of the findings, the Children's Society is calling on the government to guarantee that children can access mental health support within an education environment, and provide any increased funding that would be required to do that.
The charity also said that the government needed to make a greater commitment to understanding and monitoring children's wellbeing to make it easier to act and provide support when it is needed.
"It is desperately worrying that so many of our young people are suffering rather than thriving," said Matthew Reed, chief executive of the Children's Society. "Girls are having a particularly tough time and it's clear that concerted action is needed to tackle this problem."
BuzzFeed News has contacted the Department of Health and the Department for Education for comment.