A Mum Defended A Facebook Picture Of Her Son In A Washing Machine After People Freaked Out
Courtney Stewart, who received online abuse after sharing the picture, told BuzzFeed News: "I can't believe this has happened. All I can say is I meant no harm."
Courtney Stewart, a mother from Scotland, has received a torrent of hate mail after posting a picture of her toddler son, Caleb, inside a washing machine to Facebook.
The image of Caleb, who has Down syndrome, was posted earlier this week and has now been removed following an outpouring of negative attention.
It was taken entirely in good spirit, according to Stewart, who told BuzzFeed News: "I only put it up as I know people enjoy my pictures of Caleb. He's always doing amazing things."
The Daily Record reported that Stewart has now been branded a "scumbag" and has been questioned by police over the photograph, while neighbours who spoke to the paper said "it was terrible to look at".
A spokesperson for Scottish police told BuzzFeed News that "police were called on the 18th July after which relevant checks were made and advice was given". They said "no criminality was established."
As well as receiving hate mail and abuse from neighbours, Stewart was assaulted on her doorstep, the Mirror reported.
Police confirmed to the Record that a 42-year-old woman was arrested over the alleged assault and appeared on Monday at Paisley Sheriff Court, where the case was continued without plea for a week.
"If people only knew Caleb they would know what we've been through and how precious his life is to me," Stewart told BuzzFeed News.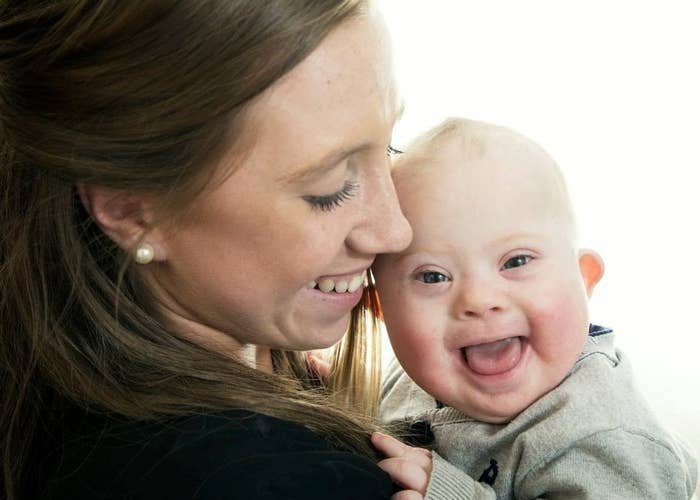 Stewart, who told her Facebook friends to "trust no one" after being reported to the police, stands by the picture.
"I can't believe this has happened," she told BuzzFeed News. "All I can say is I meant no harm."