Police were called to investigate a car parked in Mayfair, west London, that had been broken into on 29 September.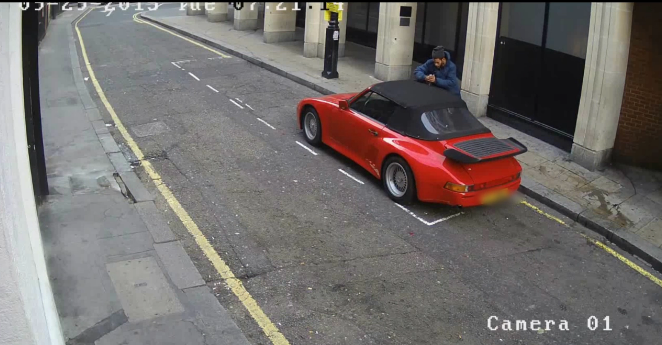 In CCTV footage released by the Metropolitan police to try to identify the man, he can be seen using a knife to cut a hole in the car's canvas roof...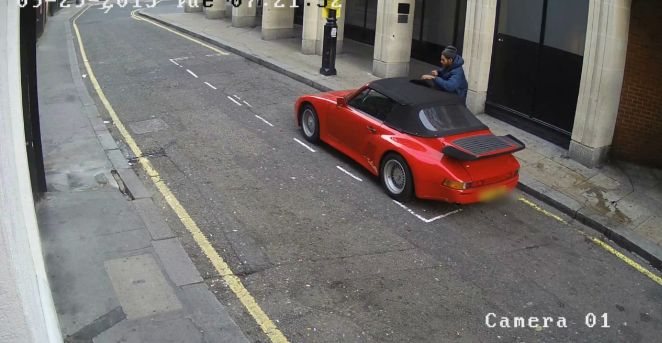 ...before jumping right in.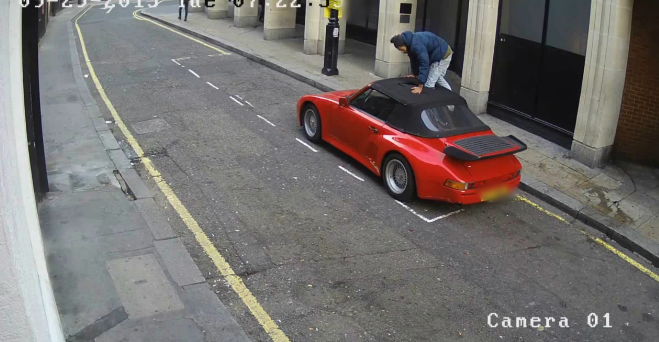 But his getaway was not as seamless as his entry.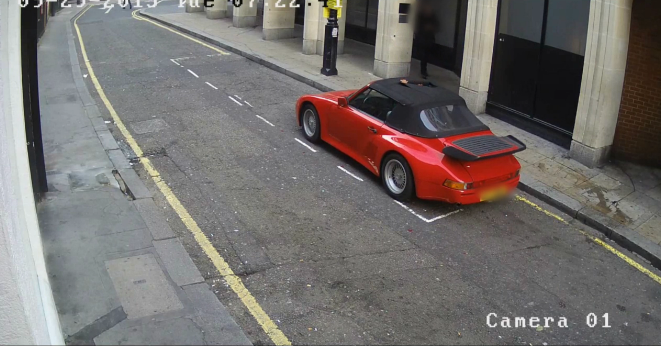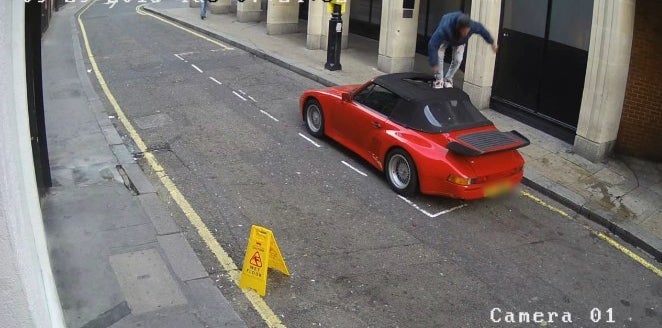 The same suspect is thought to be connected to several other crimes in the area, and police have released the footage to appeal to anyone who recognises him to come forward.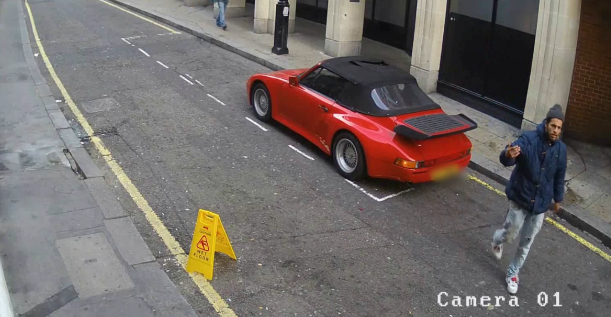 "The suspect is described as a black man in his twenties, 6 feet tall with black hair and a dark beard. He was wearing a blue puffer jacket, white jeans, and a grey beanie hat," police said.
A man matching the same description was also reported to have scratched a grey Porsche, and tried to gain entry to it with a knife, nearby on the same day.
Later that day, police attended an incident at JD Sports on Oxford Street, where a man believed to be the same suspect tried to leave the shop with stolen trainers and tracksuit bottoms and threatened staff with a knife when challenged.