A police officer got down on one knee and proposed to his boyfriend, right in the middle of the London Pride parade on Saturday.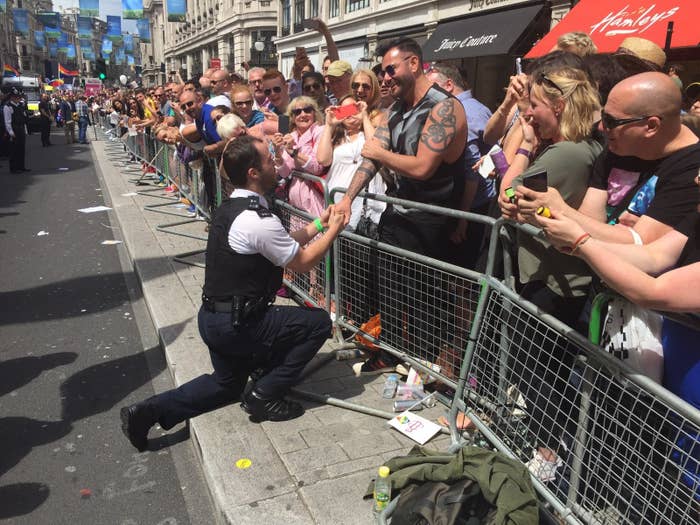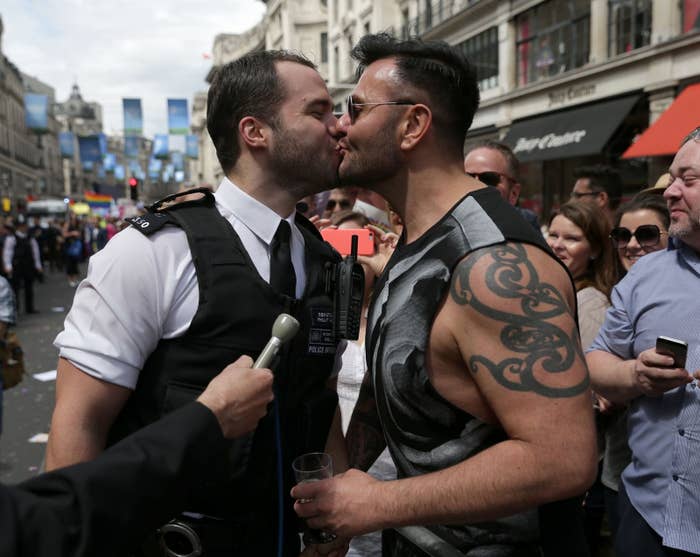 Here's video of the romantic moment:
Love was clearly in the air at Pride on Saturday because these guys also got engaged.
The Met police's LGBT Network was launched just a week ahead of the annual Pride march in a move to better represent LGBT officers and staff.
"The Met had been lacking in a LGBT staff association for a number of years and after a lot of hard work the network was finally launched," chair of the network, PC Anton Brown, said on its launch.
"The new staff association will represent LGBT matters in the Met, promoting recruitment and delivering training to LGBT liaison officers. It will also provide access to local and national events, promote reporting, and provide support to members who have suffered LGBT crimes or bullying.
"The network will also work with the LGBT community to signpost members of the public to support services."
BuzzFeed News has reached out to the newly engaged officers and their partners.