A junior doctor who resigned live on TV has told BuzzFeed News he doesn't feel like he's "leaving for good".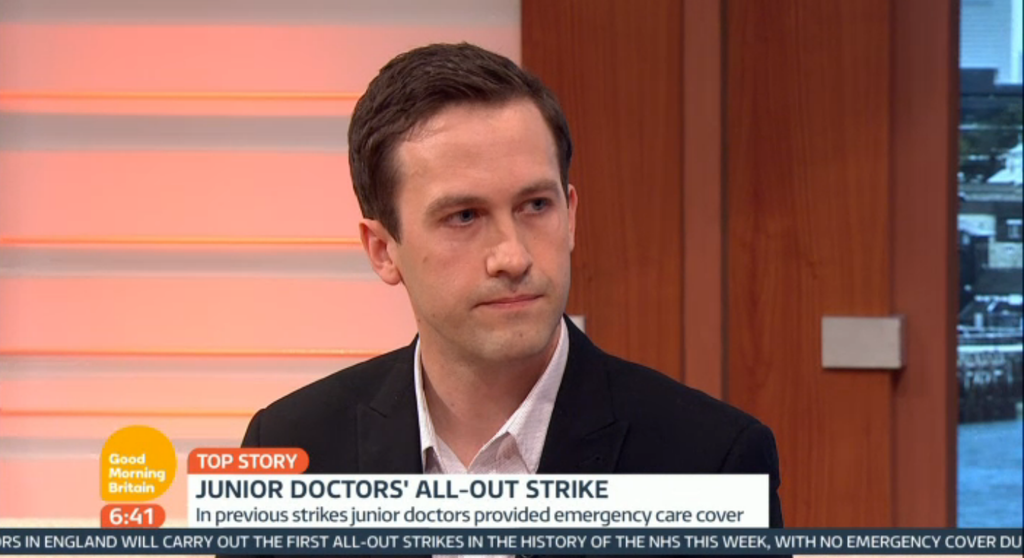 Ben White, who studied medicine for seven years and has been a junior doctor for an additional seven years, announced on Monday on ITV's Good Morning Britain that he will be resigning from his job to focus on campaigning for better patient safety.
White is one of several doctors who formed the campaign group Justice for Health, which has launched a legal battle over a new junior doctors contract that many believe to be unsafe for patients and unfair to doctors.
He told us he had been wrestling with the decision over whether he should continue practising medicine as his campaigning responsibilities have grown in the face of health secretary Jeremy Hunt's continued refusal to lift the forced imposition of the contract and return to negotiations with the British Medical Association (BMA).
"I don't feel like I'm leaving for good. I love being a doctor, I love looking after my patients, and I want to be able to offer them the best possible service in the NHS," White told BuzzFeed News.
"Campaigning for patient safety will be an extension of that, to try and get enough staff so we can genuinely offer our patients the best service," he said.
"I think the best thing I can do for my patients is to try and get more staff in A&E. How can you do that when the government is actively limiting the amount of money hospitals can use to employ staff?"
Seeing A&E departments under extreme pressure in London hospitals over the last three years and becoming deeply involved in the junior doctors contract dispute during the last six months has been a real "eye-opener", White said.
"We need to have an open public debate and to make as much of a deal of it as possible so the public are aware of where we see the health care service going," he said. "The government doesn't want us to shine a light on the shady practices that are going on in the NHS, and I think we need to."
White highlighted recent calls from hospitals to bring the army in to support overstretched emergency departments that were eventually rejected by the government.
"More people are coming through the door in A&E than ever before, and more people want to see their GP than ever before, and the government do not have a plan to tackle it," White said.
White said he will now continue to pursue the judicial review of the junior doctors contract launched by Justice for Health but will also work with groups such as Safe Staffing Alliance and whistleblowing organisation Patients First to address numerous issues within the NHS in a transparent and public way.
"We've come too far just to give up on it all and go back," he said. "I think I will go back to working as a doctor eventually, but for now I want to carry on campaigning."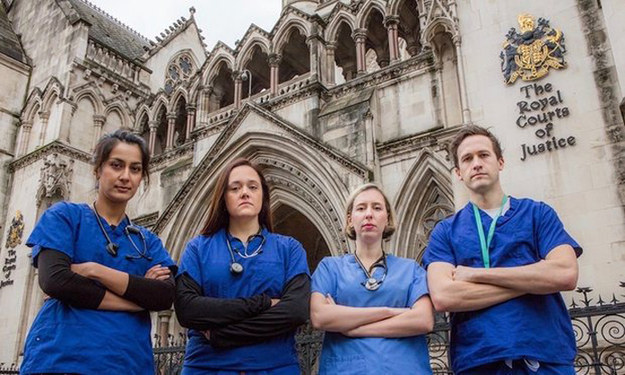 Junior doctor Roshana Mehdian told BuzzFeed News she was left in tears after watching White resign live on TV and described it as "a time of great distress" for many junior doctors.
"I have come to know Ben well since this dispute started, and his dedication and passion for the NHS and its patients know no bounds," she said. "I watched him resign live on TV with my friends who are also junior doctors and there wasn't one of us with a dry eye left in the room.
"It is time of great distress for us and patients, and we implore the government to work with us rather than against us and do what is right for patients: lift imposition and negotiate."
White echoed Mehdian's call for the government to intervene and stop two days of walkouts by junior doctors, beginning at 8am on Tuesday.
"We need to stop imposition – it's not too late for Hunt to call off the strike if he genuinely wants to negotiate with the BMA," White said.
He said it was important for members of the public to remember that there will still be senior doctors providing care in hospitals during the walkouts. "If you are unwell you need to go to hospital and you will be looked after," he said.