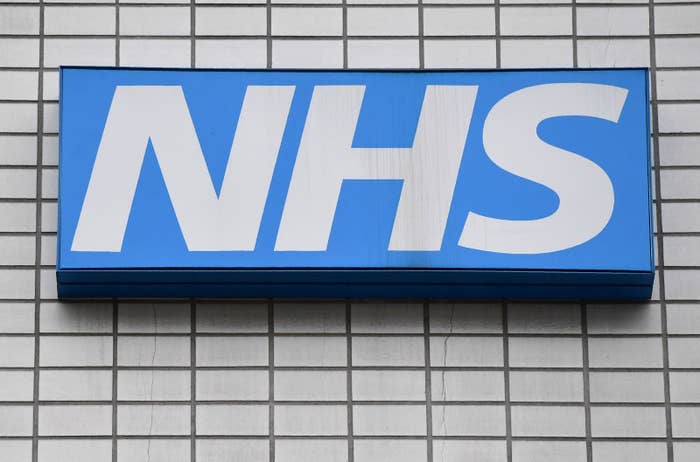 A hospital in London has apologised after asking pregnant women to declare whether they are an "economic migrant" from the European Union on patient admissions forms to its maternity department.

A spokesperson for Guy's and St Thomas' NHS Foundation Trust, which runs the London Bridge-based hospital, confirmed that the form had been in use for "the last couple of years" before being withdrawn last month and replaced with a digital form that does not use the term.
EU citizens living in the UK are entitled to NHS care free of charge. Sarah Ludford, the Liberal Democrat House of Lords spokesperson for Brexit, described the form as "extraordinary", and told BuzzFeed News she found it concerning in light of ongoing Brexit negotiations.
"While I'm glad Guy's has apologised, I'm afraid this shows how prejudice towards EU freedom of movement from the Tory government and Brexiteers has fostered at worst shameful hostility and at best ignorance and confusion towards EU citizens," she said.
A spokesperson for the hospital said the term "economic migrant (EU)" had been used by mistake, where "EU national" or "EU Citizen" should have been given as options in the "country or residency (citizenship)" section of the form.
"The term 'economic migrant' should never have been used. The form was recently withdrawn and replaced by a digital form which does not use this term," the spokesperson told BuzzFeed News.
"We apologise for any offence this has caused. The maternity team are actively working to ensure that no one is continuing to use this form."
A copy of the form was tweeted on Tuesday by Mattia Toaldo, a senior policy fellow at the European Council on Foreign Relations think tank.
After Toaldo shared the form, several other people who said they were EU nationals living in the UK shared their displeasure at the hospital's use of the term "economic migrant" on the form.
"I am certainly not an economic migrant. I don't have to be in the UK and won't be for much longer. Another tax payer gone," Kathy Cruise wrote.
Lucy Jones, head of UK programme for Doctors of the World, a medical charity that treats vulnerable patients, told BuzzFeed News the use of the term "economic migrant" on the form demonstrated "the chaos behind the Department of Health's attempts to identify and charge overseas patients".
"A pregnant woman should never have to fill in a form like this to see a doctor – she should be able to get the healthcare she needs regardless of her immigration status," Jones said. "This particular form also asks intrusive and irrelevant questions.
"It's the most vulnerable patients who suffer. At our London clinics, we regularly see asylum seekers and trafficking survivors who are too afraid to see a doctor because they fear being asked about their immigration status and having that information shared with the Home Office.

"Earlier this year, a woman even showed up at our clinic in labour without having had any antenatal care."

Last year the maternity department at St George's hospital in Tooting faced controversy after it emerged that women were required to show passports to in order to prove their eligibility for NHS care.

There was also concern in schools last year after parents were asked to provide the Department for Education for details of which country their children were born in. It later emerged that this information had been shared with the Home Office, leading campaign groups to suggest that the information could be used to track undocumented migrants living in the UK.

A spokesperson for Guy's and St Thomas' NHS Foundation Trust said that any information on citizenship that has already been provided to the hospital would be kept confidential.
"The information provided on our forms is securely stored as part of a patient's medical record and our forms are only accessible by NHS staff, and will only be shared when we have a legal duty to do so," they said.
"We use the information provided as part of the maternity team's process to establish entitlement to free NHS treatment, which EU citizens living in the UK are entitled to. It is also an opportunity to identify women who may need additional support."