British adventurer Tracey Curtis-Taylor landed safely in Sydney today after completing her 14,600-nautical mile flight from the UK in a bi-plane.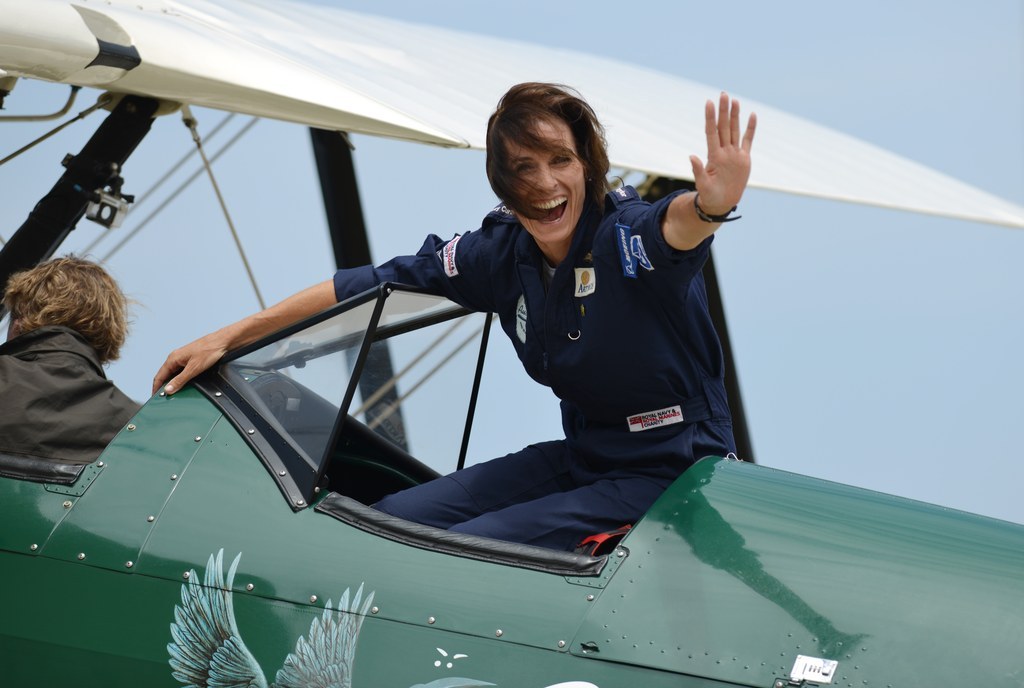 Today marked the "end of huge adventure," Curtis-Taylor tweeted on Saturday morning.
The epic journey in a vintage 1942 Boeing Stearman Spirit of Artemis aircraft aimed to recreate Amy Johnson's pioneering flight more than 85 years ago.
In 1930, Johnson became the first woman pilot to fly solo from England to Australia, in an aircraft she named "Jason".
Curtis-Taylor, who took off from Farnborough in October, made 50 stops in 23 countries during the adventure. She said that the journey was an homage to female pilots from the past and that it had given her an "insight into something of what [Johnson] went through getting here" according to AFP.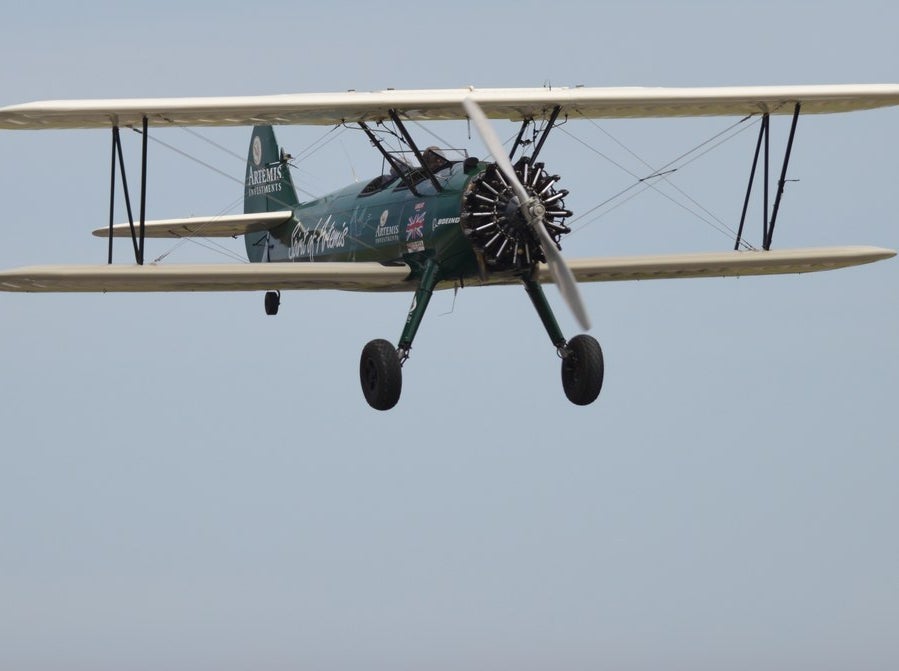 On landing the open-cockpit plane in Sydney, Curtis-Taylor told the news agency: "I need a drink."
The adventure, she told the BBC, was at times treacherous.
"This is old fashioned stick and rudder flying, open cockpit, you get buffeted around," she said.
"I've come through monsoons, thunder storms, turbulence, flying through the Australian outback in 45 degrees of heat.
"We fly seven or eight hours a day because we lost a bit of time in Indonesia trying to get through to Darwin - there were tropical cyclones… you are absolutely up against the elements."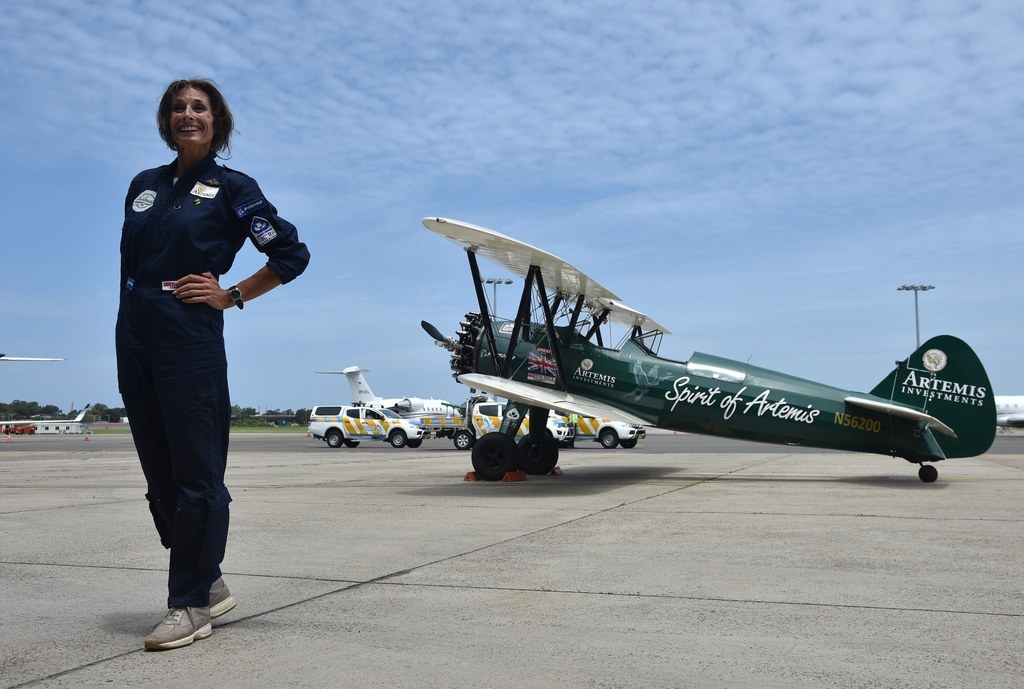 But the unique experience was worth it for Curtis-Taylor.
"To fly something like this, low level, halfway around the world seeing all the the most iconic landscapes, geology, vegetation - it's just the best view in the world," she said.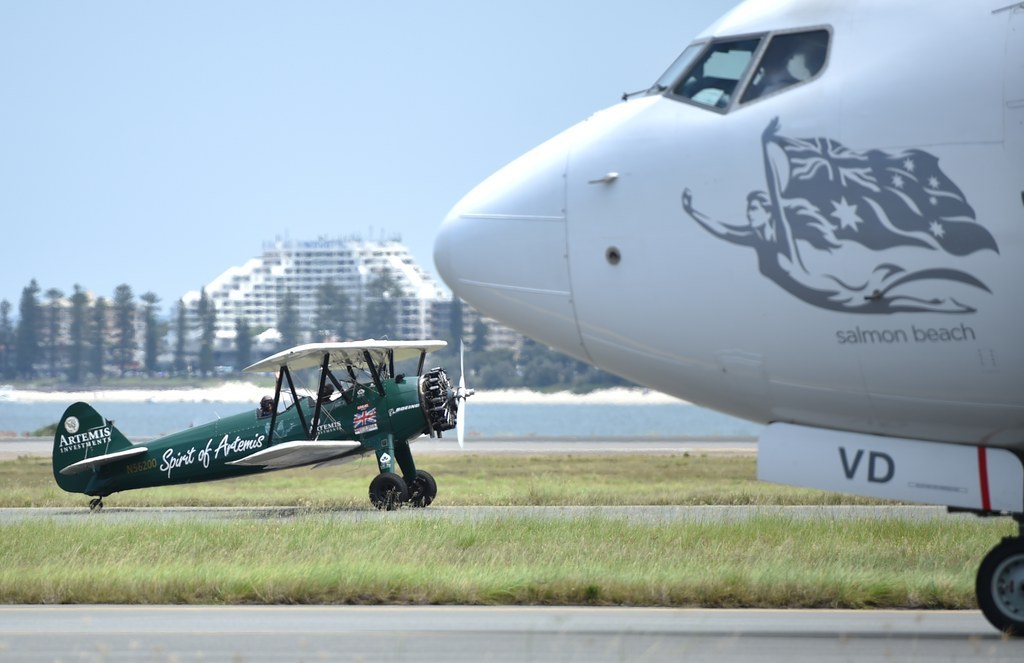 Curtis-Taylor was joined on the trip by a team of engineers in a separate aircraft, but mainly flew her plane, Spirit of Artemis, alone.
While she had no imminent plans for a subsequent adventure, Curtis-Taylor told the BBC's Today Programme that she was almost tempted to get back in the plane and fly up the east coast to Queensland.
"You never want to stop, it is absolutely addictive," she said. "It is so thrilling and exciting."