Police took to the streets in London yesterday when an English Defense League march clashed with anti-fascist protesters in Walthamstow.
One policeman in particular has caught the internet's attention...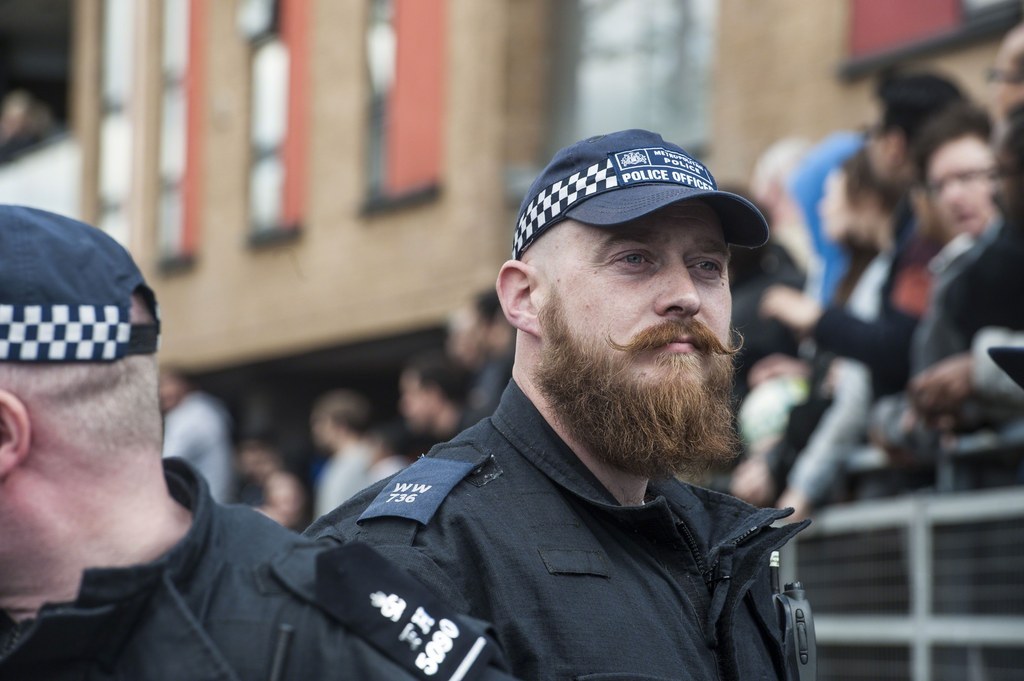 Alongside discussion of the police clash with protesters, Twitter has taken a moment to joke about this officer's hipster appearance.
Thanks to his extravagant beard and moustache, he has been named #hipstercop.
Using the #hipstercop hashtag people are matching his picture to typical hipster tropes.
Captions have drawn attention to various popular hipster stereotypes.
The hipster love of DIY has been highlighted.
Hipster food trends have been given the police treatment.
But mostly people have enjoyed laughing at the hipster's love of the obscure.
"Hipster Cop" is taking the meme in good humour.
The Mail Online has named "Hipster Cop" as Peter Swinger.
It seems that he's not much of a hipster at all, but instead a father-of-three and ex-soldier who likes to listen to Meatloaf.
Swinger is said to be amused by his new-found internet celebrity after becoming a meme this weekend.
"Hipster Cop" was present at the English Defense League march in Walthamstow. A previous version of this story misstated that he was present at the anti-Tory protests in Downing Street.