1.
It pissed it down at Notting Hill Carnival this year.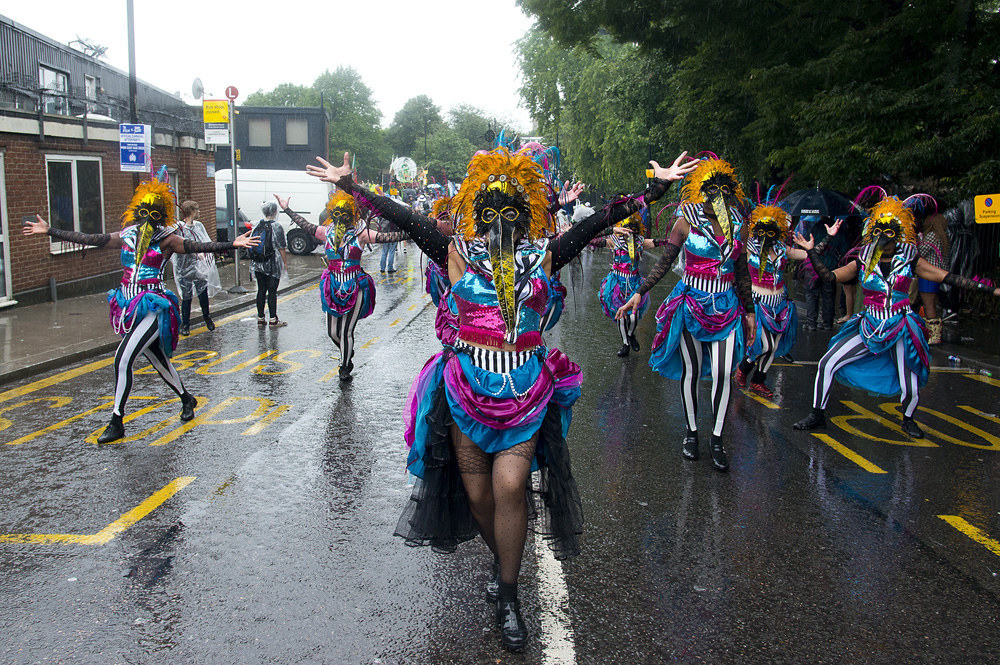 2.
Of course it did.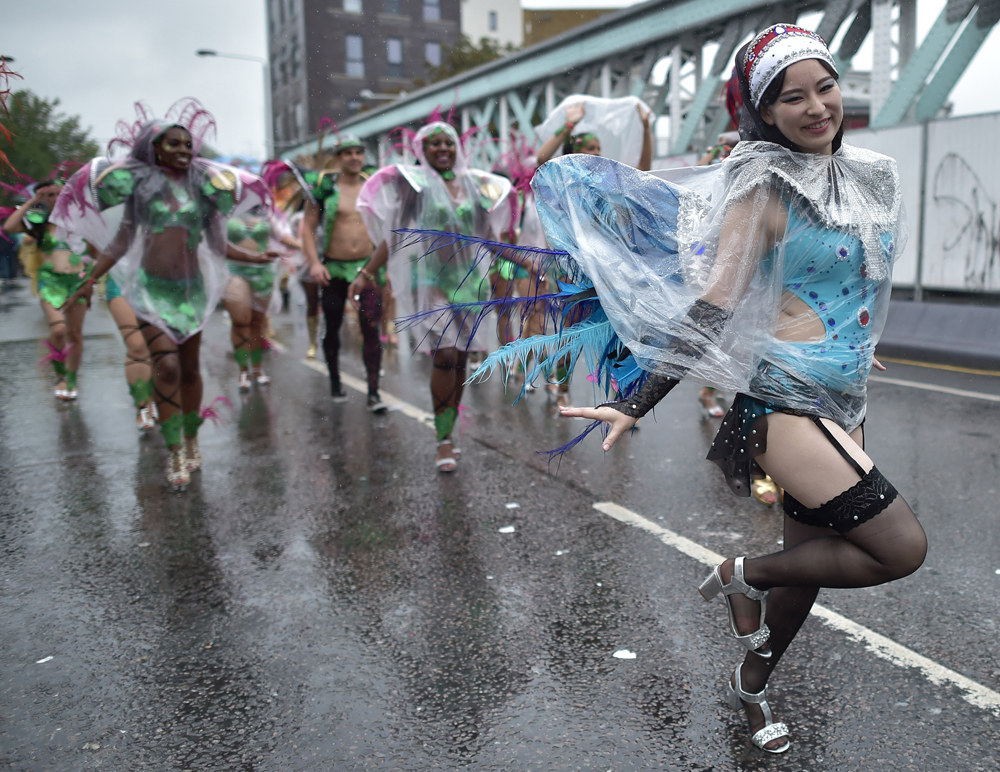 3.
Rain and British summer events go together like strawberries and cream.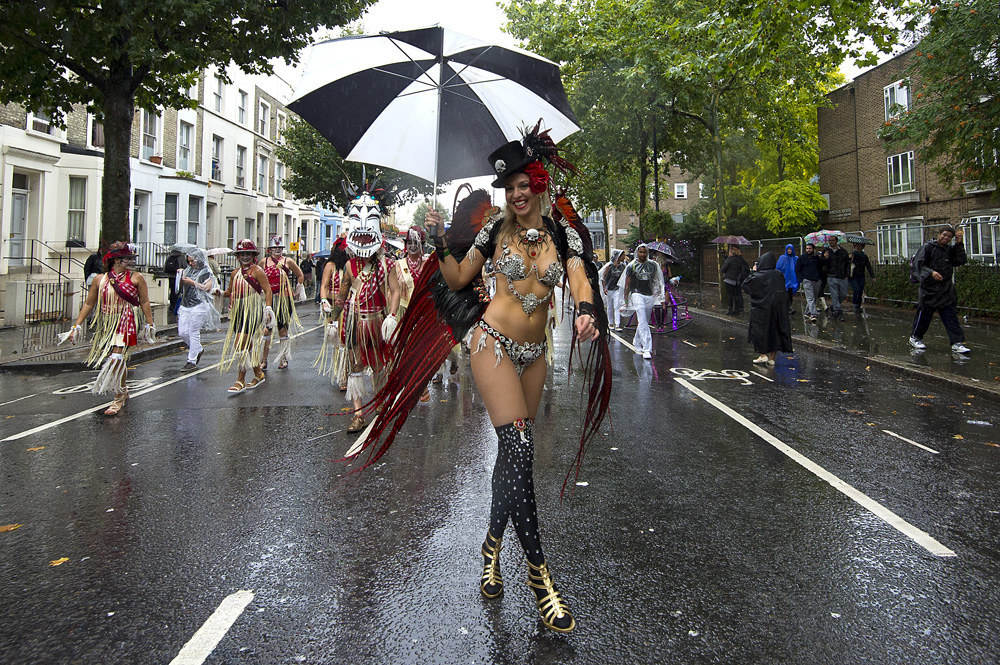 4.
But that didn't stop everyone having a damn good time anyway.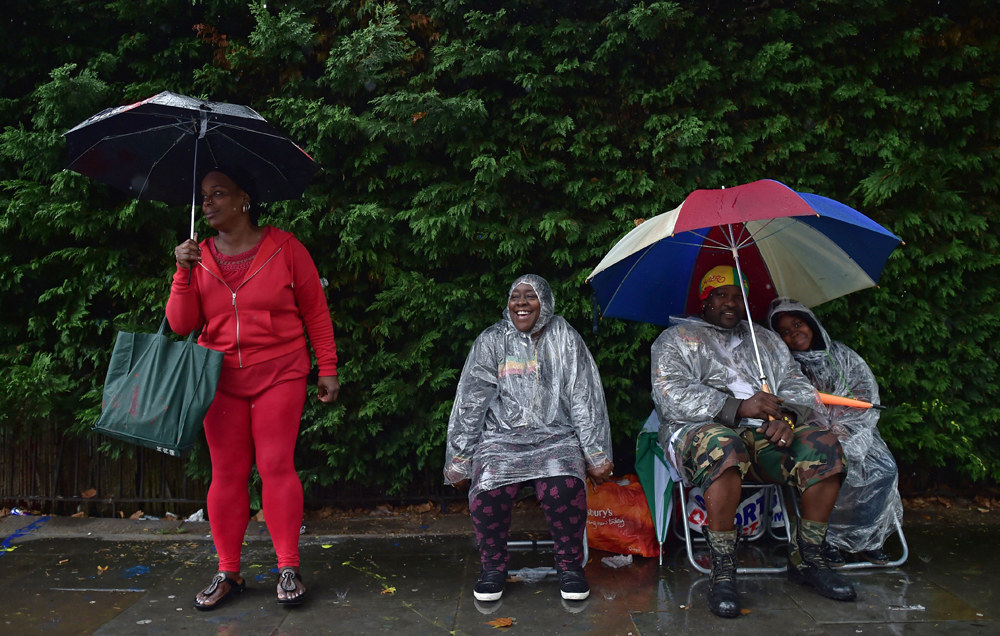 5.
What's a bank holiday day out in London without a raincoat?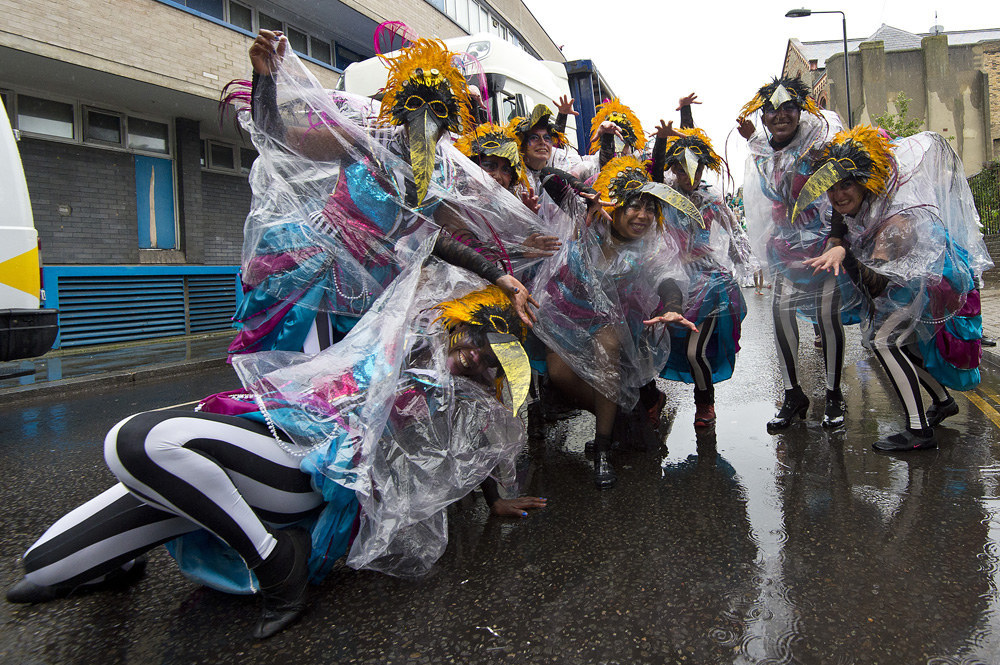 6.
Some people simply made an umbrella a part of their costume.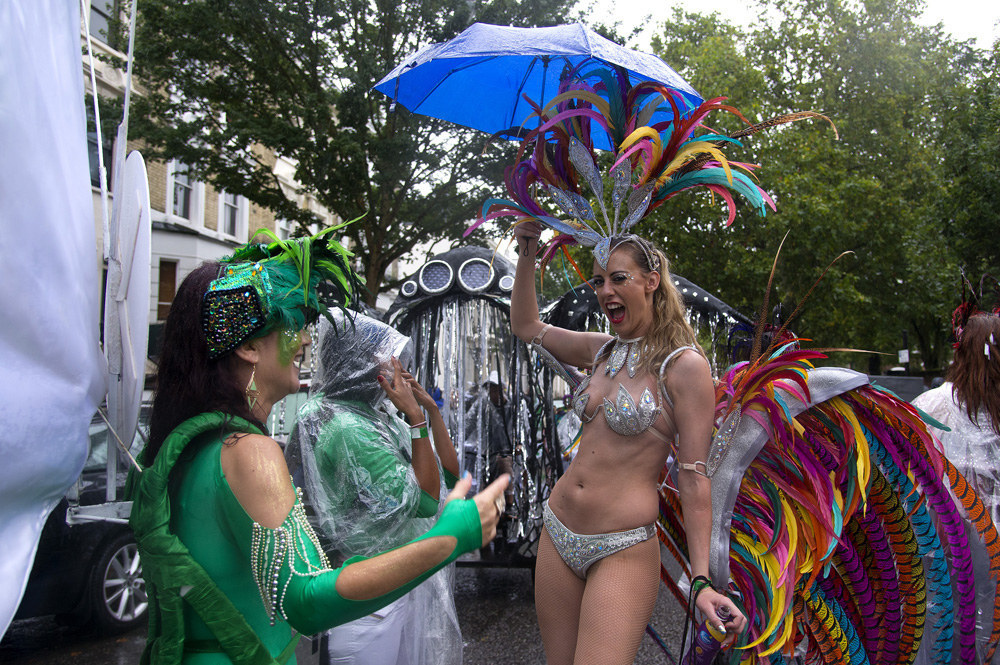 7.
Whether they were in the parade or not.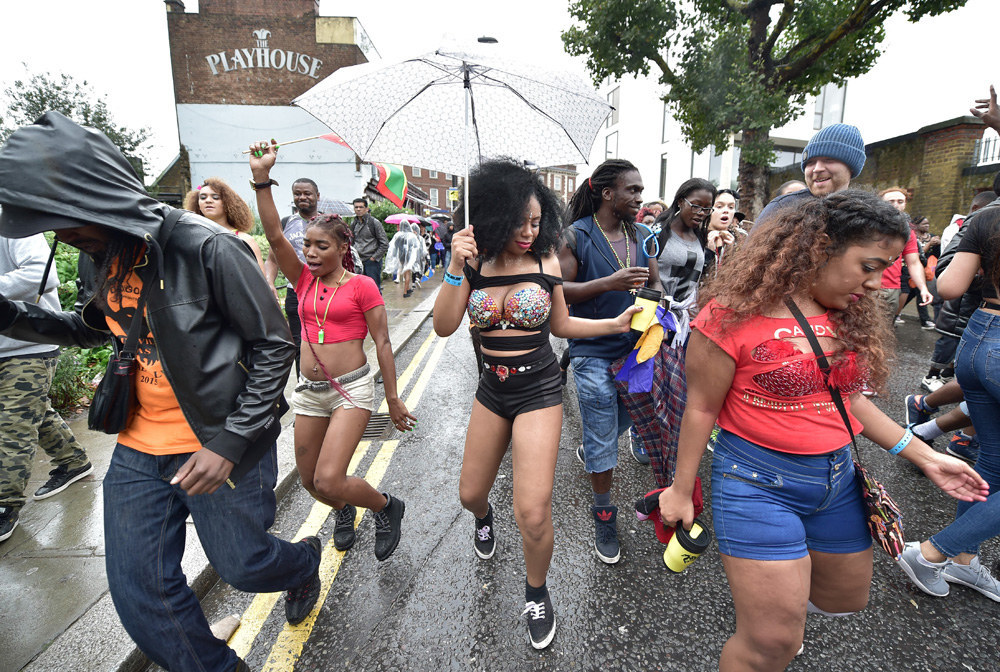 8.
Others used their costume itself for shelter.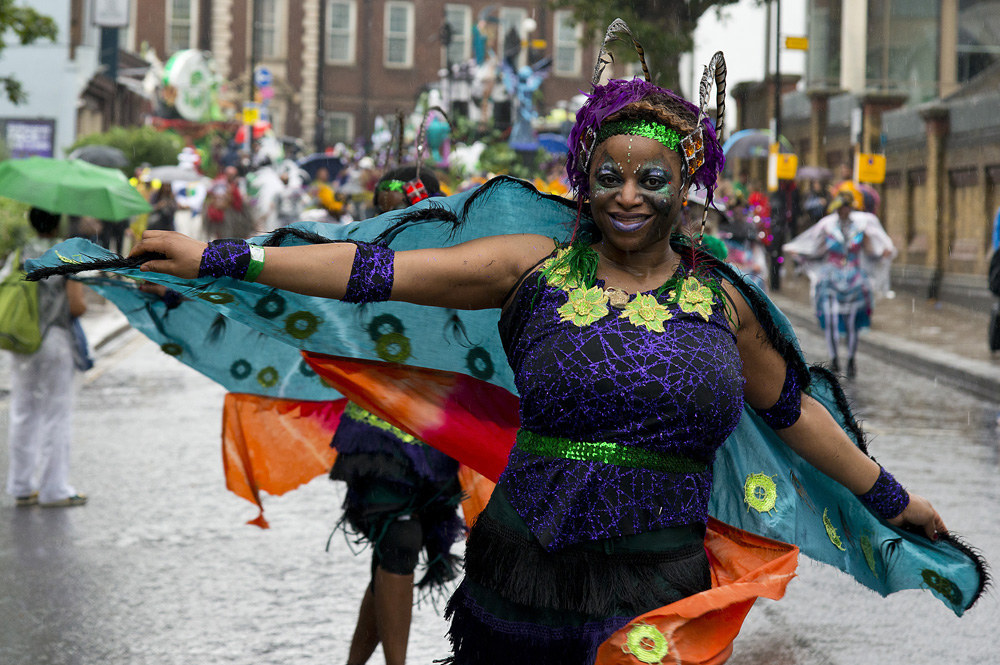 9.
The drizzle-sodden road simply reflected the parade's glory.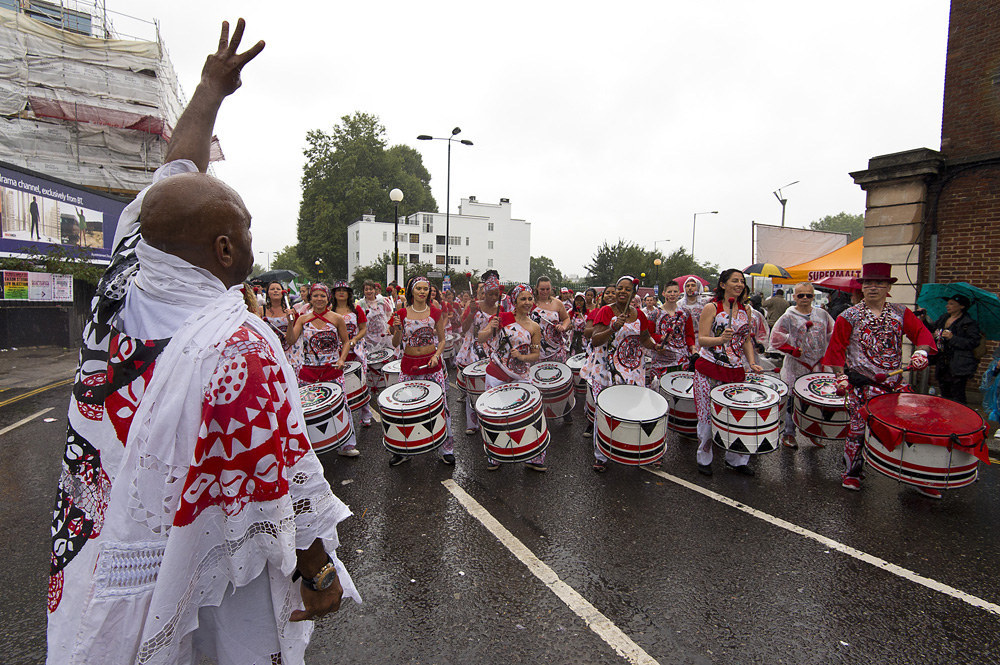 10.
"Rain? Come at me!"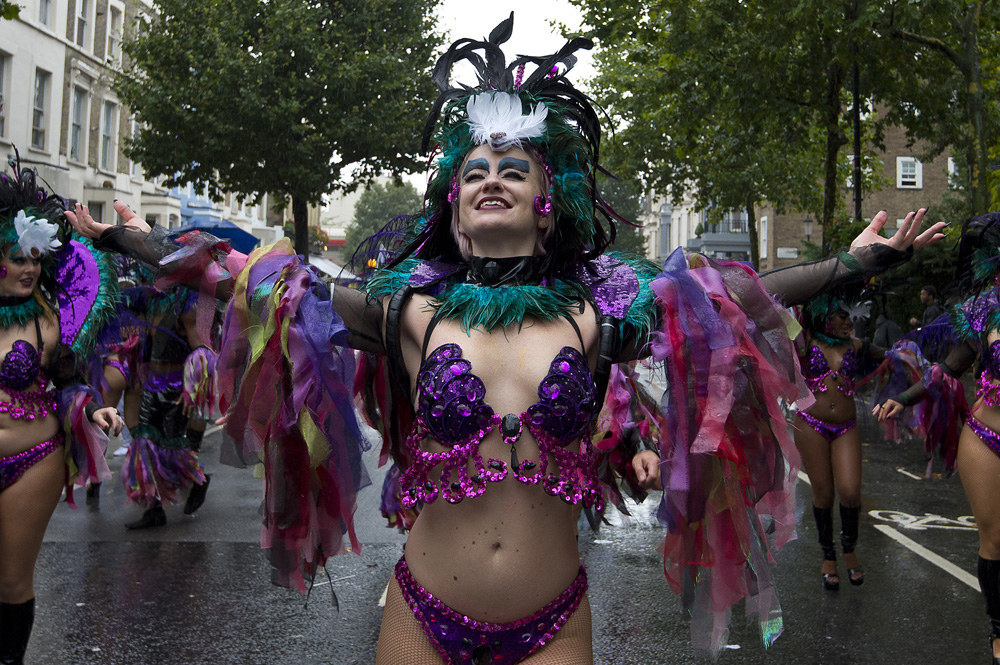 11.
Even when the rain stopped the weather was still a bit gloomy.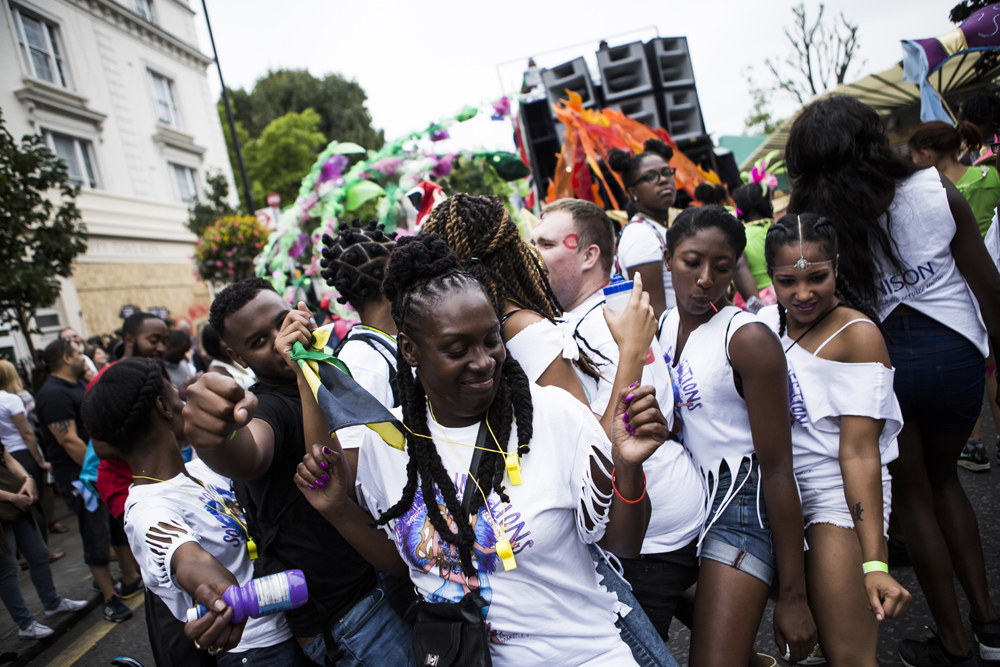 12.
And what?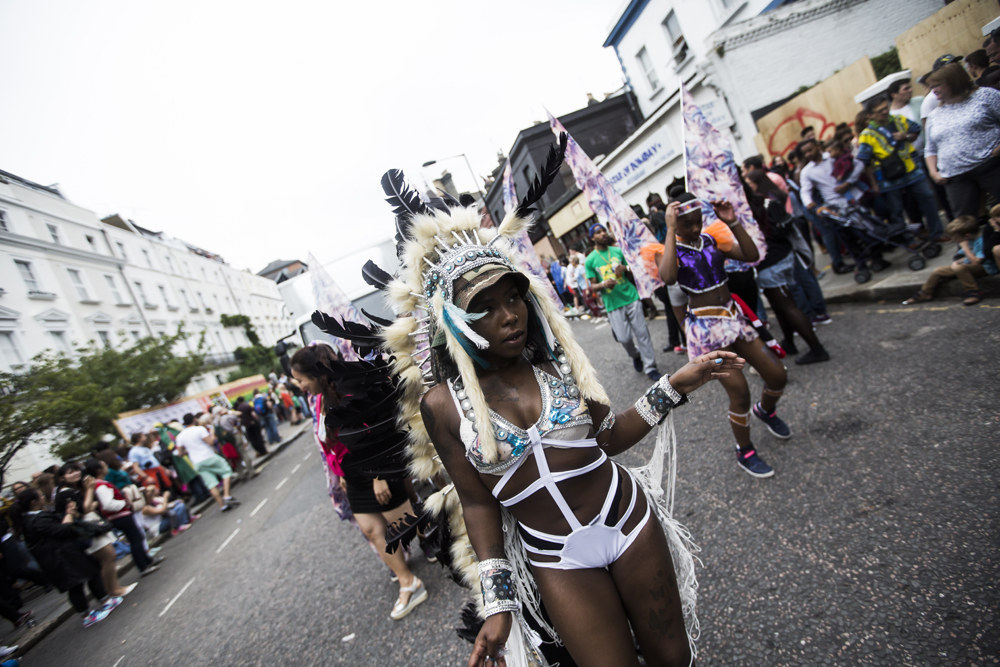 13.
Bikinis are made for water.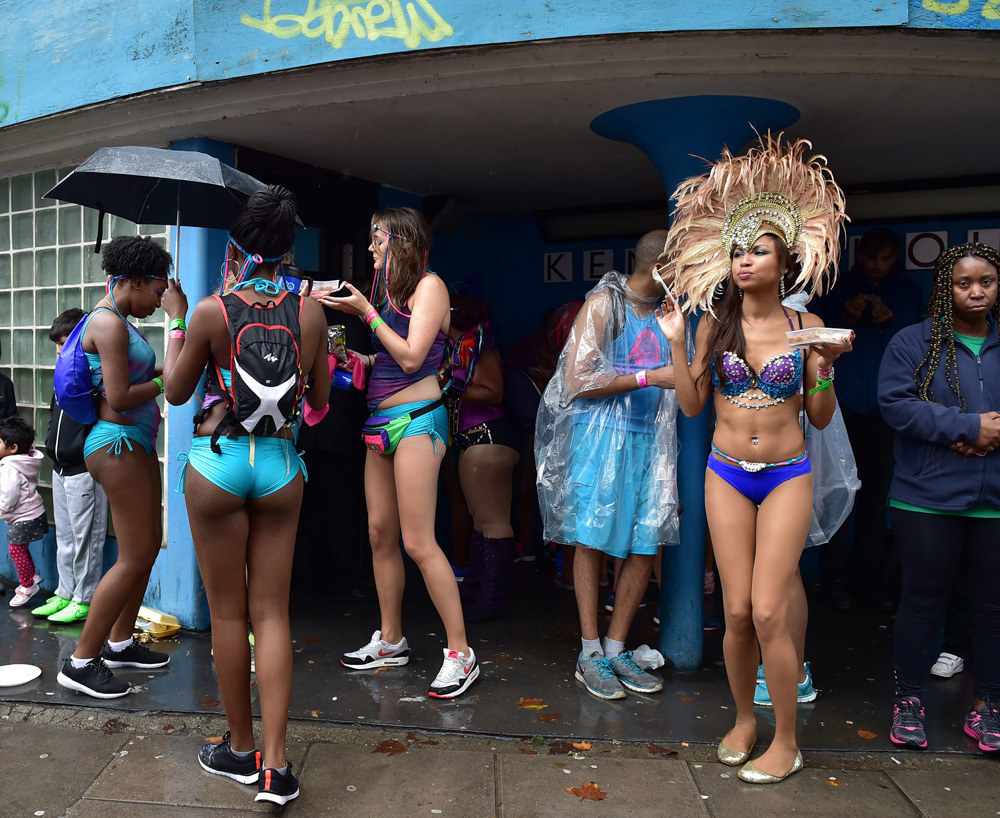 14.
These women laugh in the face of a silly summer shower.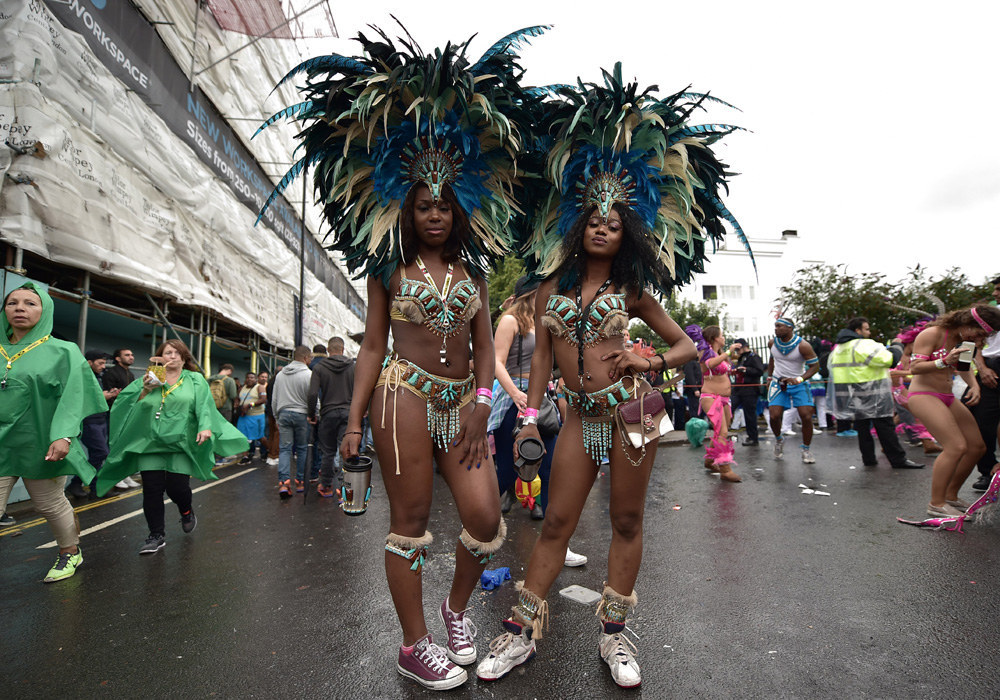 15.
Bit of rain? Shake it off.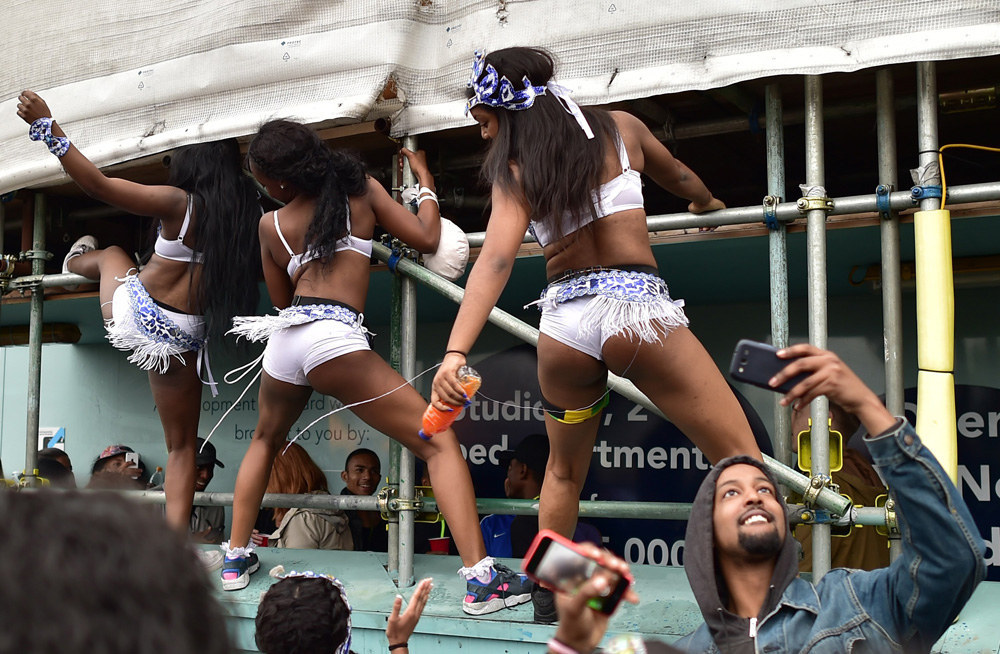 16.
Bad weather's got nothing on these extraordinary outfits.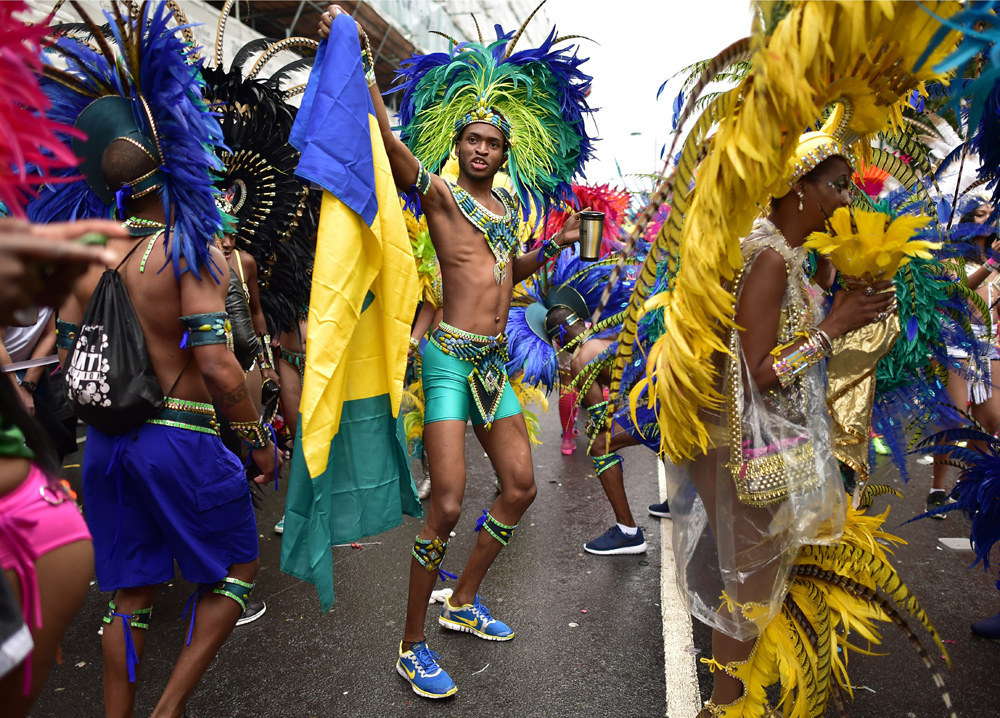 17.
With costumes this bright, who needs the sunshine?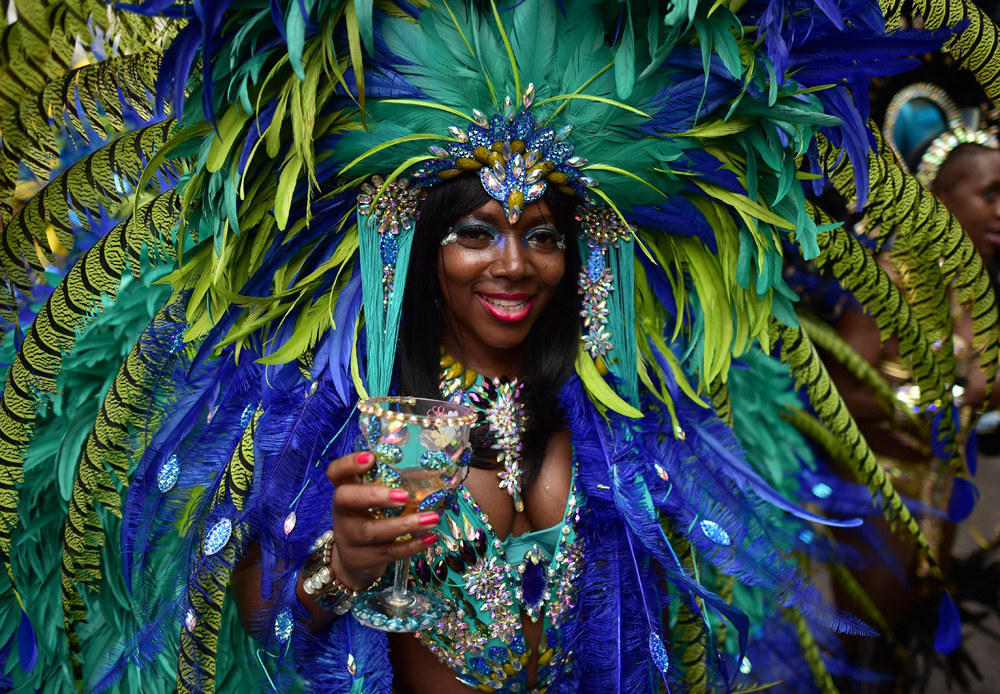 18.
Even those who weren't in the parade gave the currant bun a run for its money with mega fluoro outfits.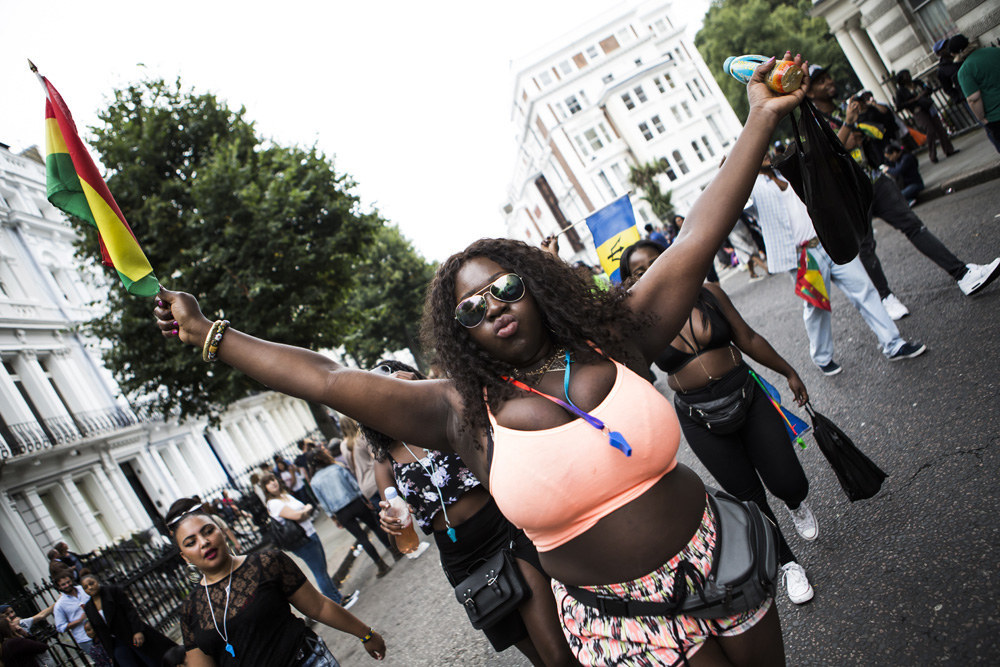 19.
And when did Britain ever let bad weather get in the way of a good party anyway?