The Life Of Former First Lady Barbara Bush In Photos
The wife of President George H.W. Bush has died at 92.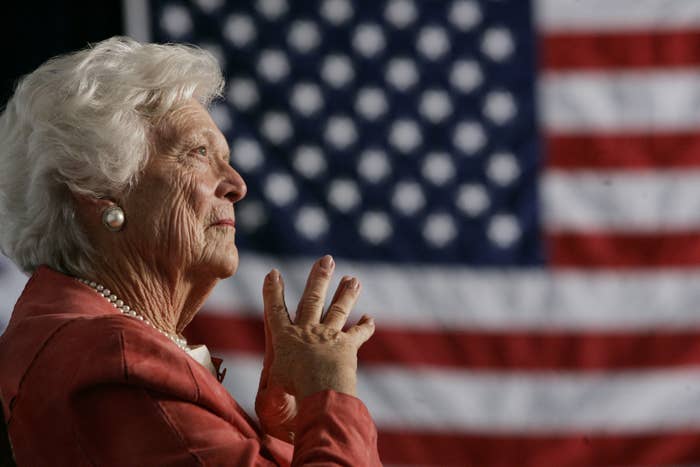 Barbara Bush, who served as first lady during the 1989–1993 presidency of her husband, George H.W. Bush, and was the matriarch of a Republican political dynasty that dominated conservative politics for decades, has died. She was 92.
The mother of six was a staple in US politics; in addition to supporting her husband's political career, she also campaigned for her sons, former president George W. Bush and John Ellis "Jeb" Bush, who served as the governor of Florida and was a candidate for the Republican presidential nomination in the 2016 election.
Here's a look at her legacy and life in photos: