On Sunday, fans of Breaking Bad and Better Call Saul in New York were treated to a pop-up version of the Los Pollos Hermanos restaurant on Pearl Street in lower Manhattan.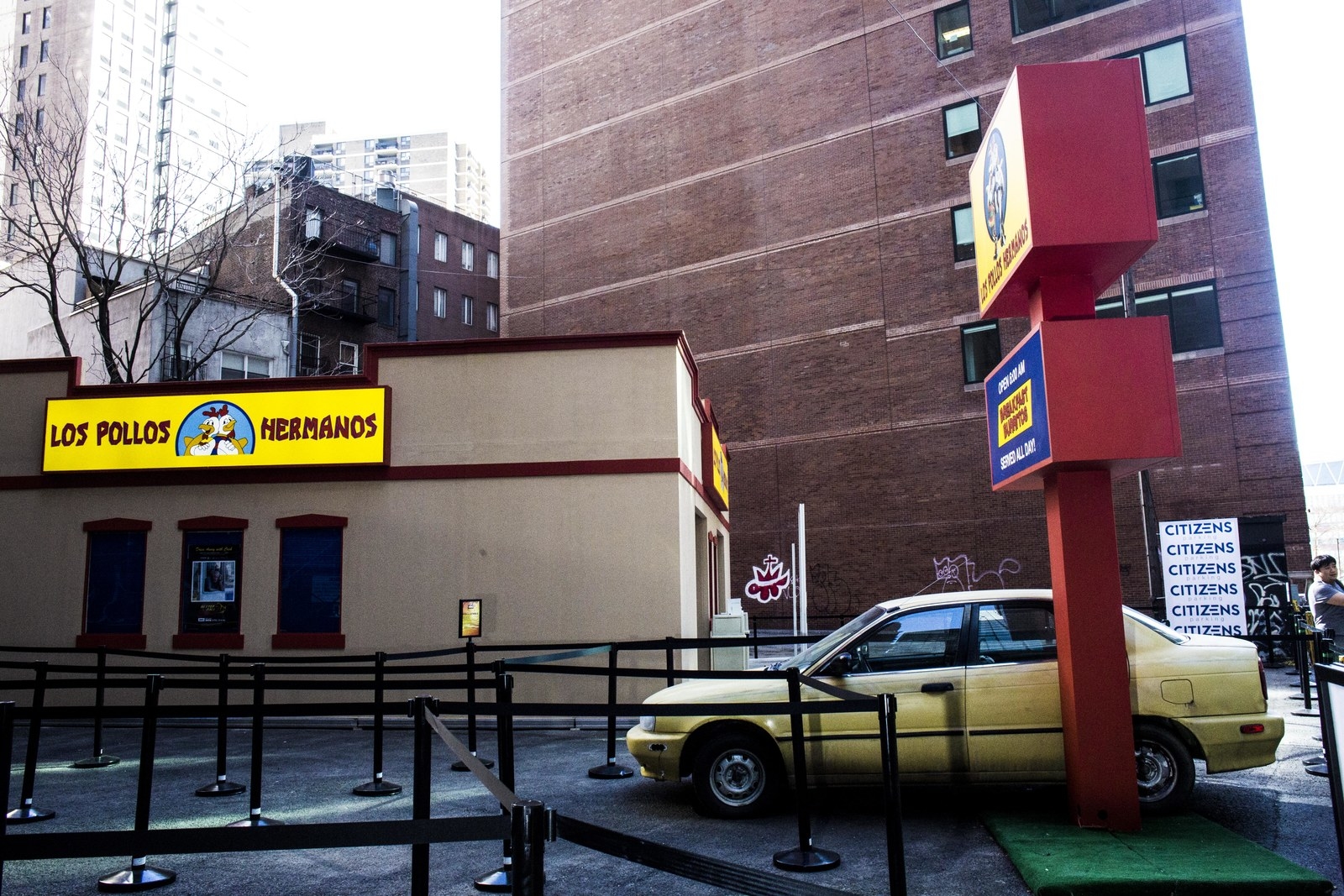 An employee took a pic ahead of the opening.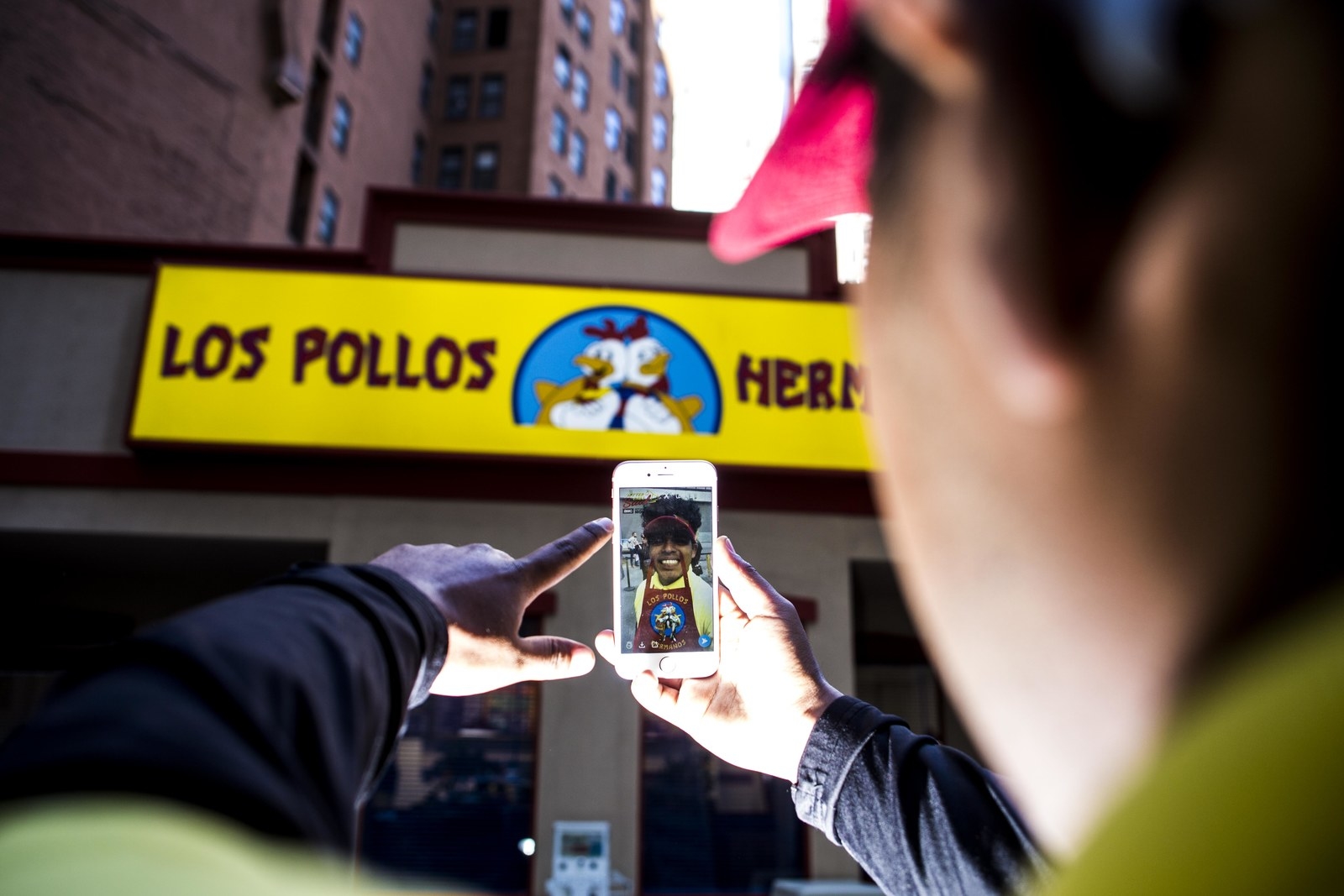 The Los Pollos Hermanos mascot emerged to greet fans.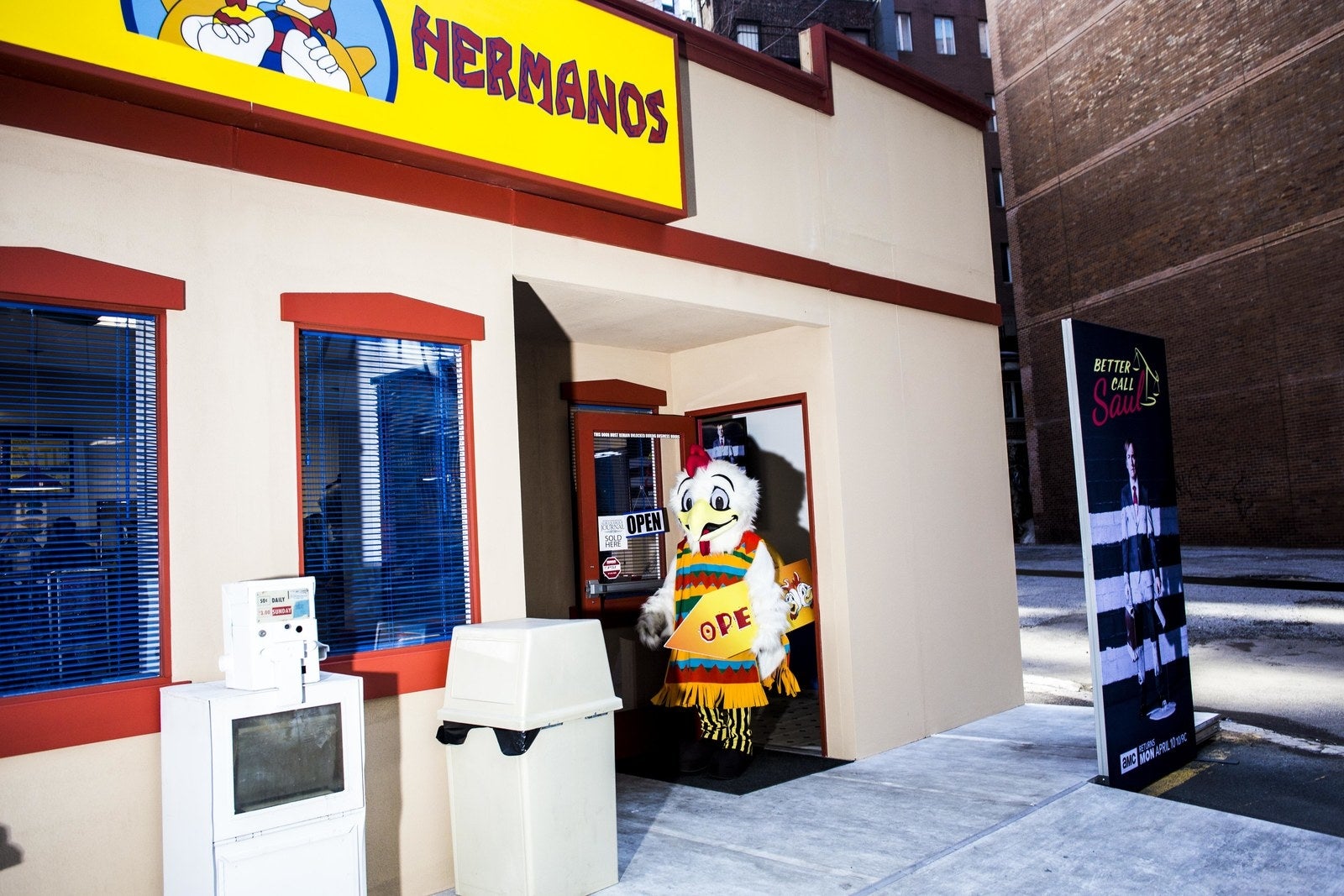 An employee snuck a peek at the crowd forming outside the restaurant.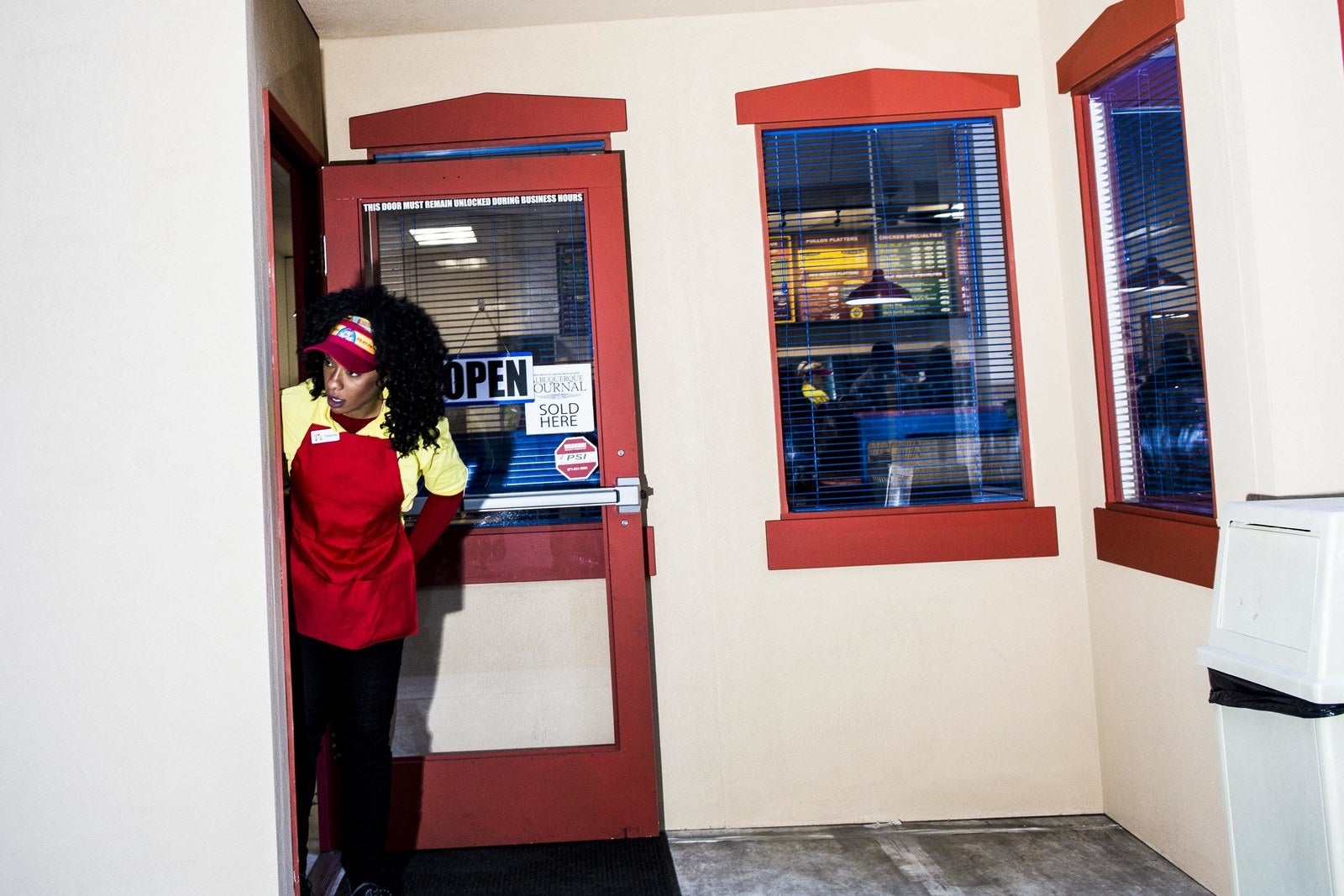 Selfies abounded with the Los Pollos Hermanos mascot.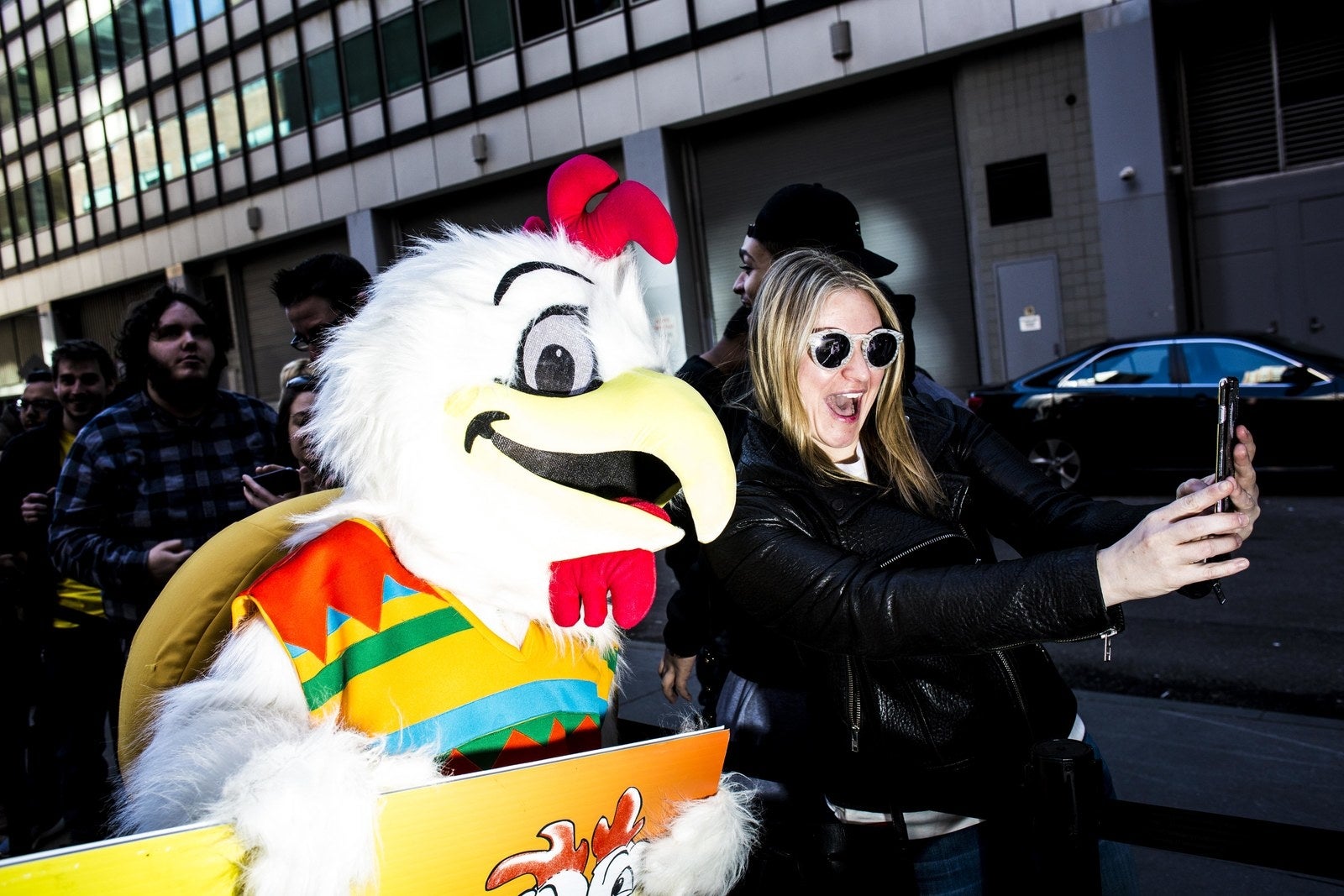 Some fans dressed up for the occasion, like Kenny Kwok and Phil Tam from Staten Island.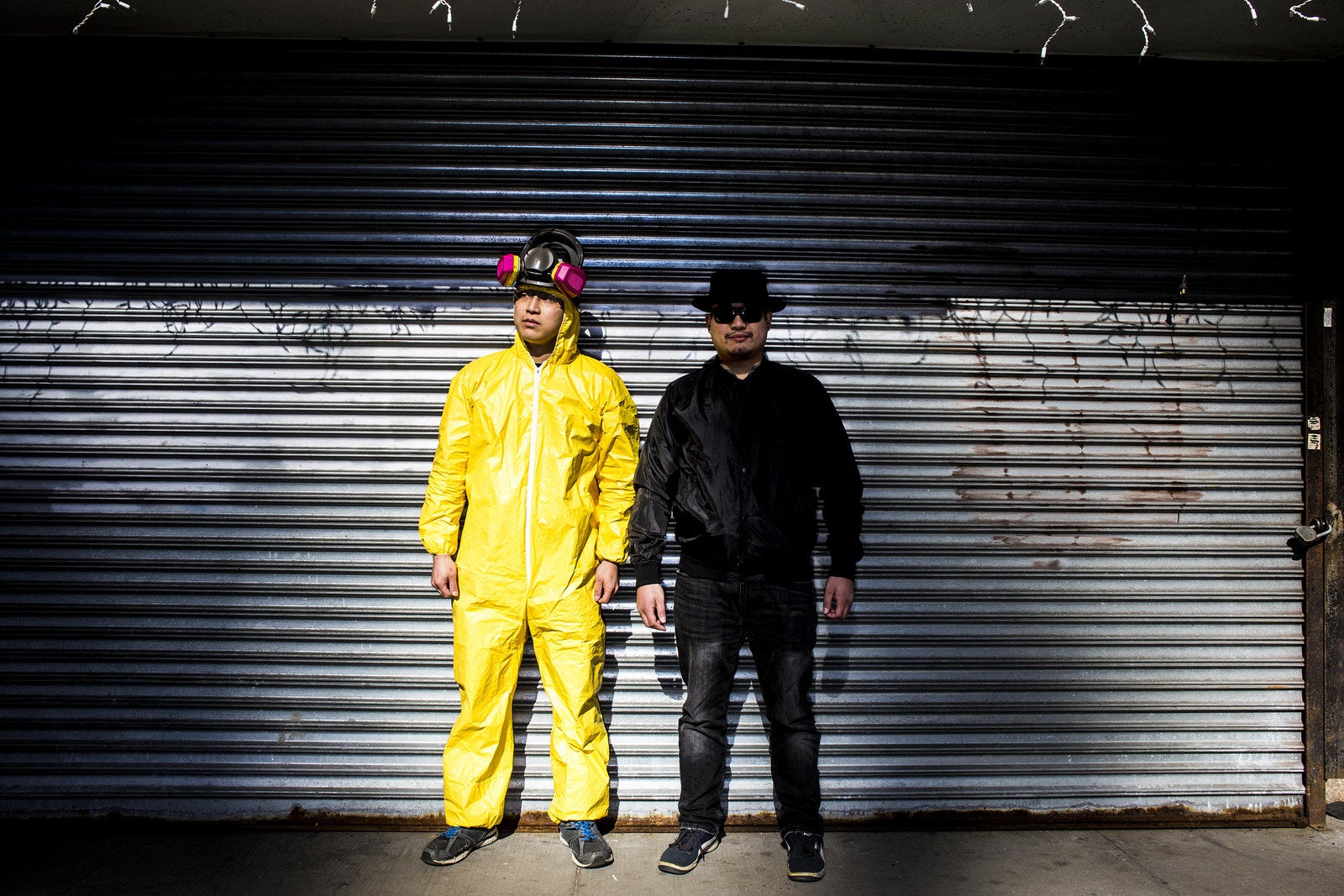 ...And check out this dog riding a skateboard.
The doors finally opened!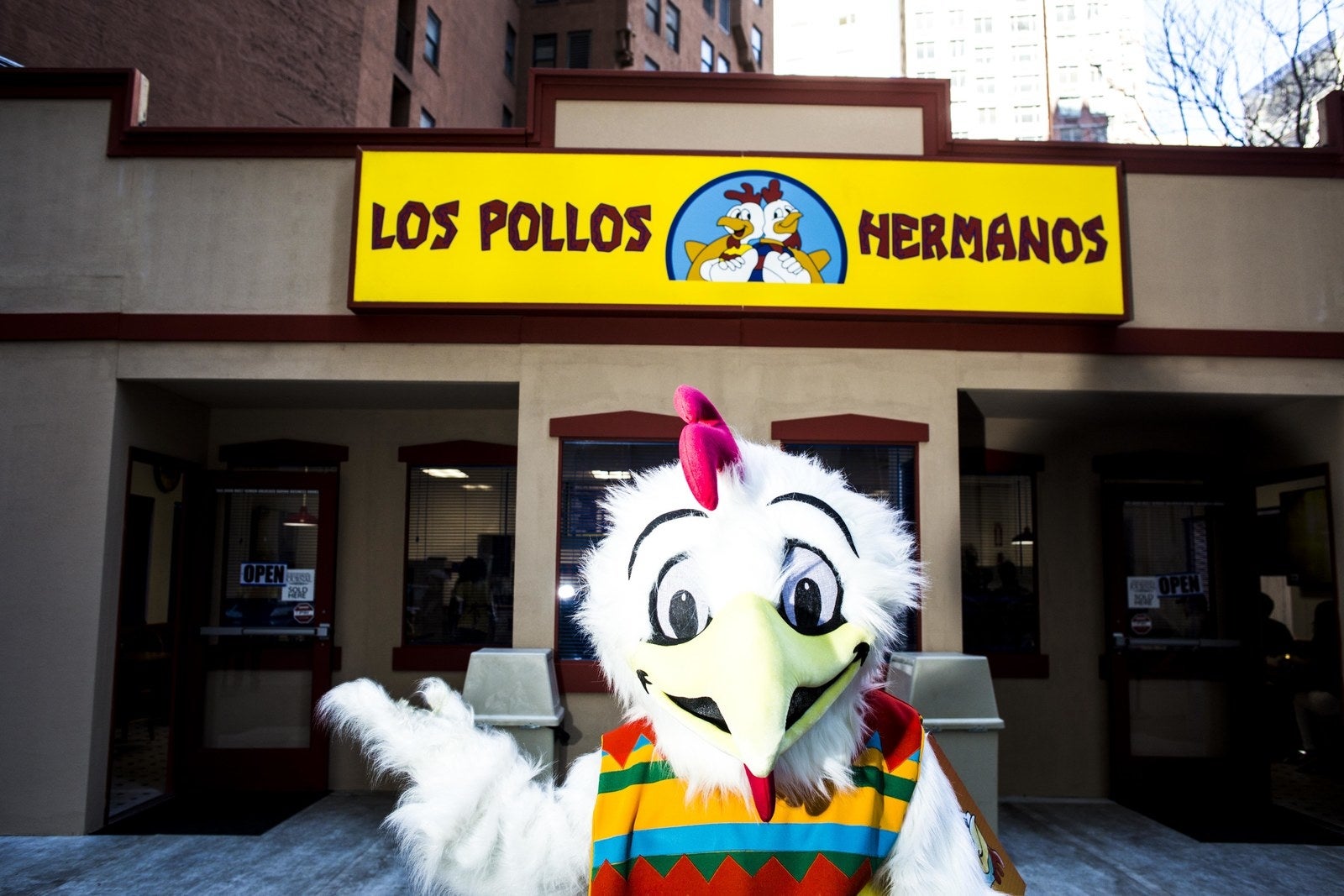 Employees were ready to serve in front of a full menu...
...but the only item available is curly fries...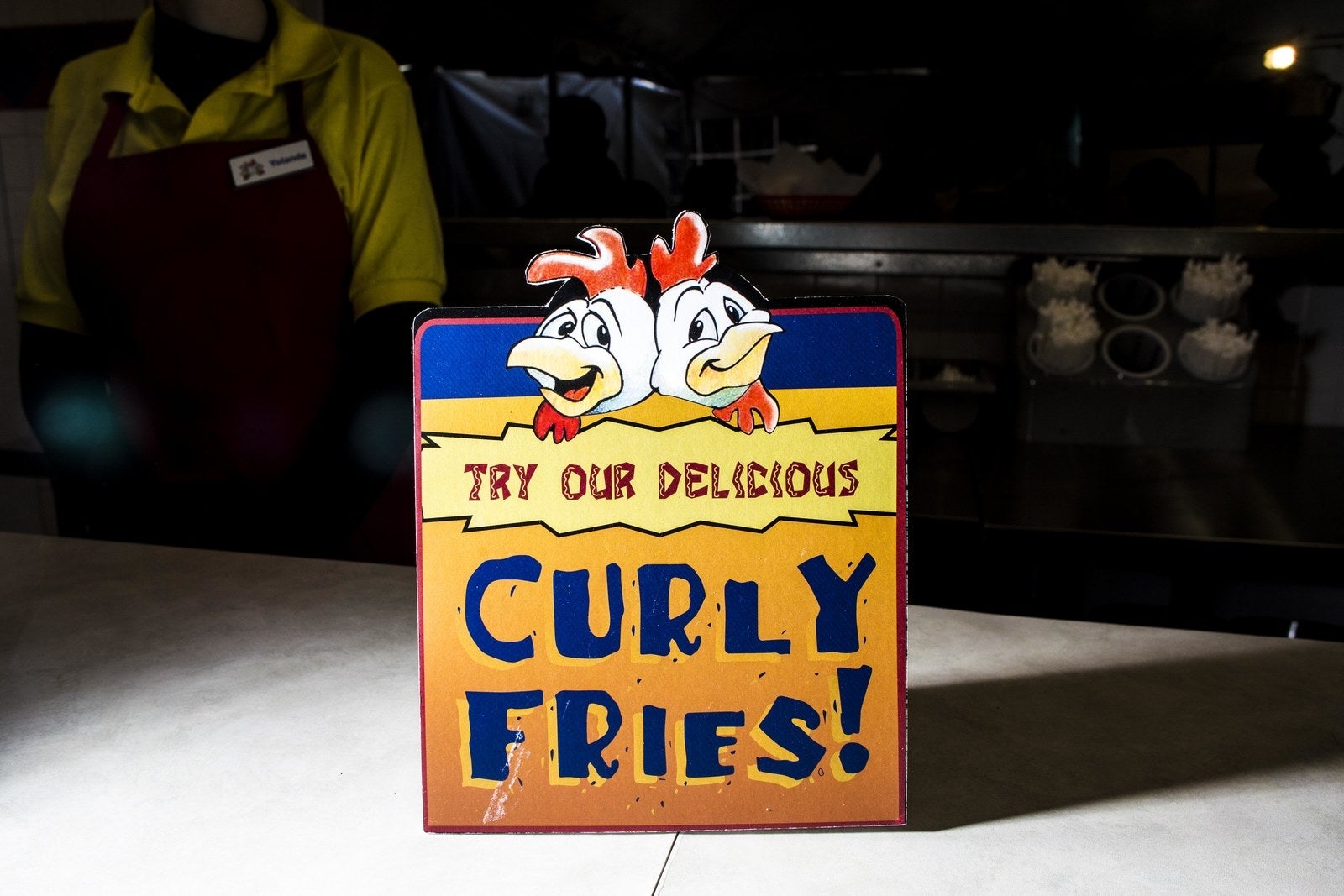 ...lots of curly fries.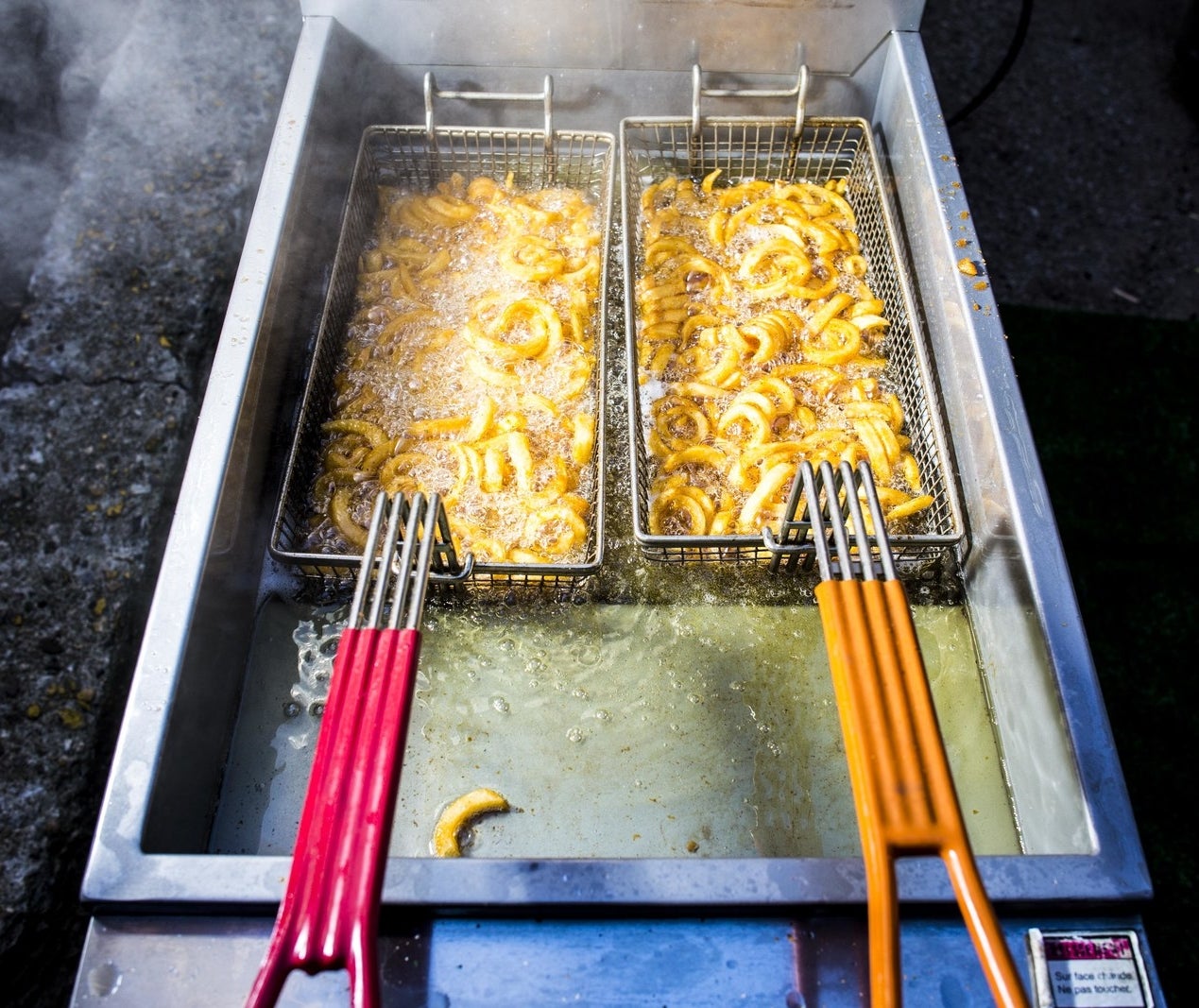 Fan Paul Ferris, AKA "Heisenberg," pairs his curly fries with Blue Sky meth.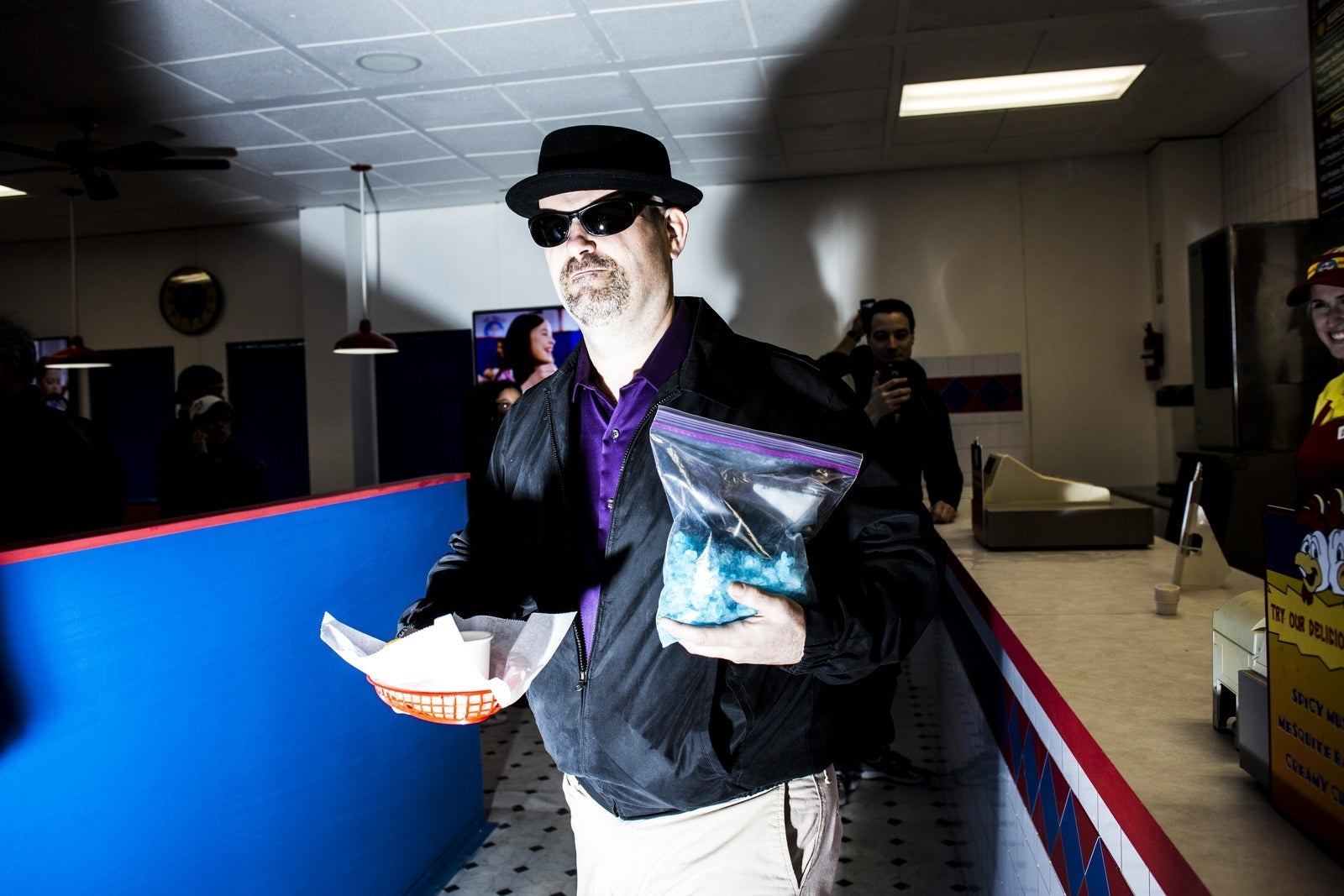 Potted plants and vending machines added to the authenticity.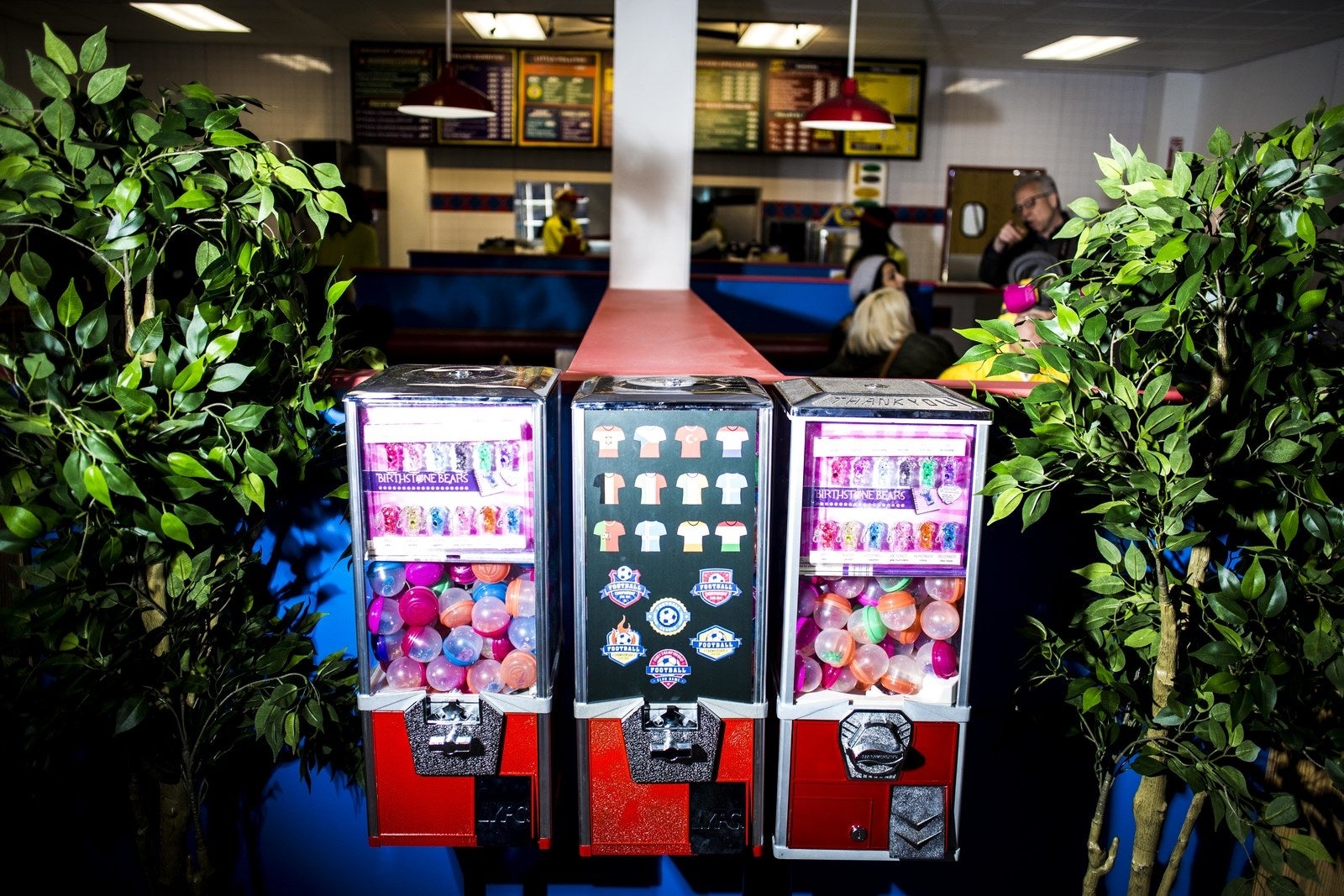 Two different versions of Walter White dined at the restaurant together.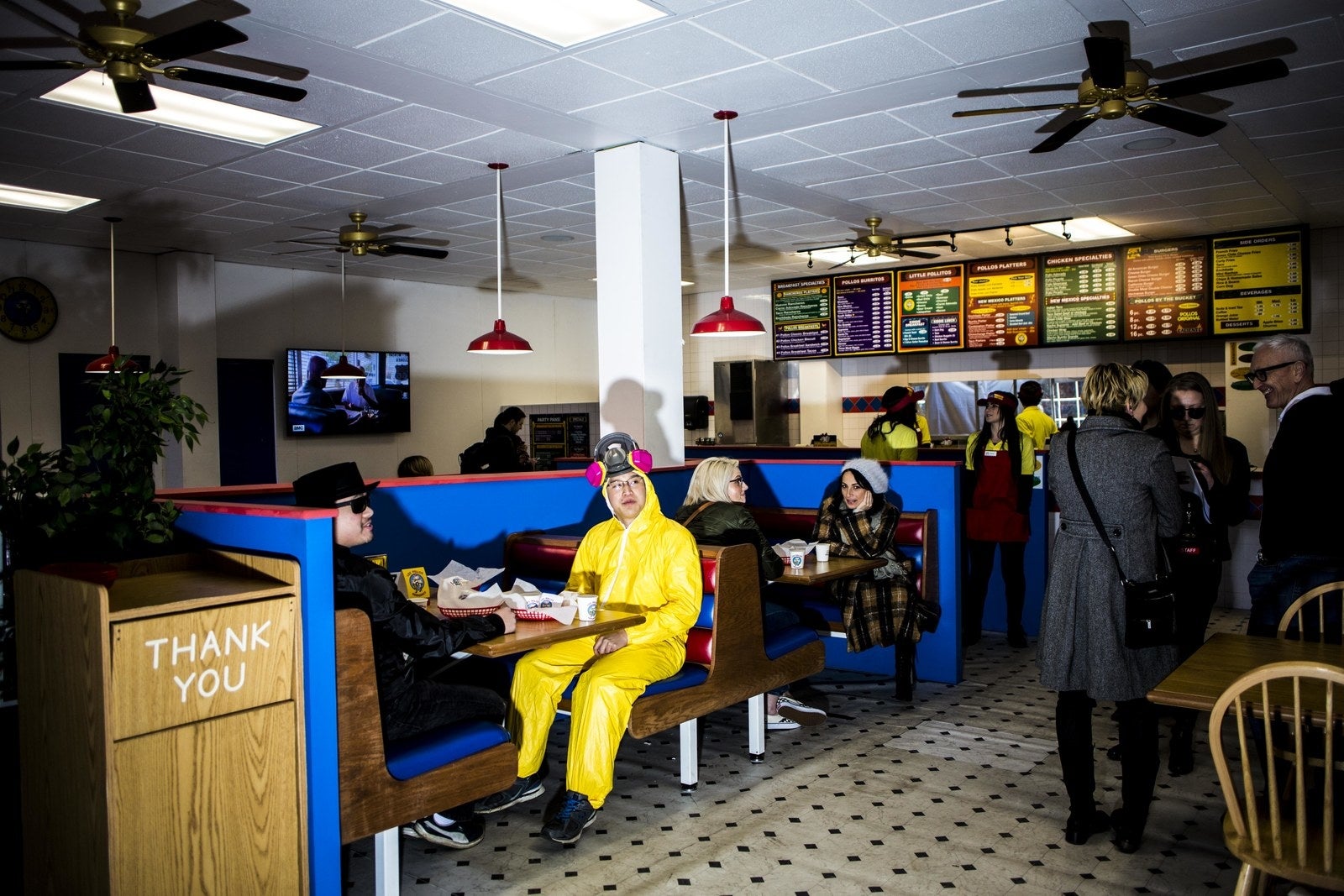 A bag of Blue Sky and curly fries are a natural sight here.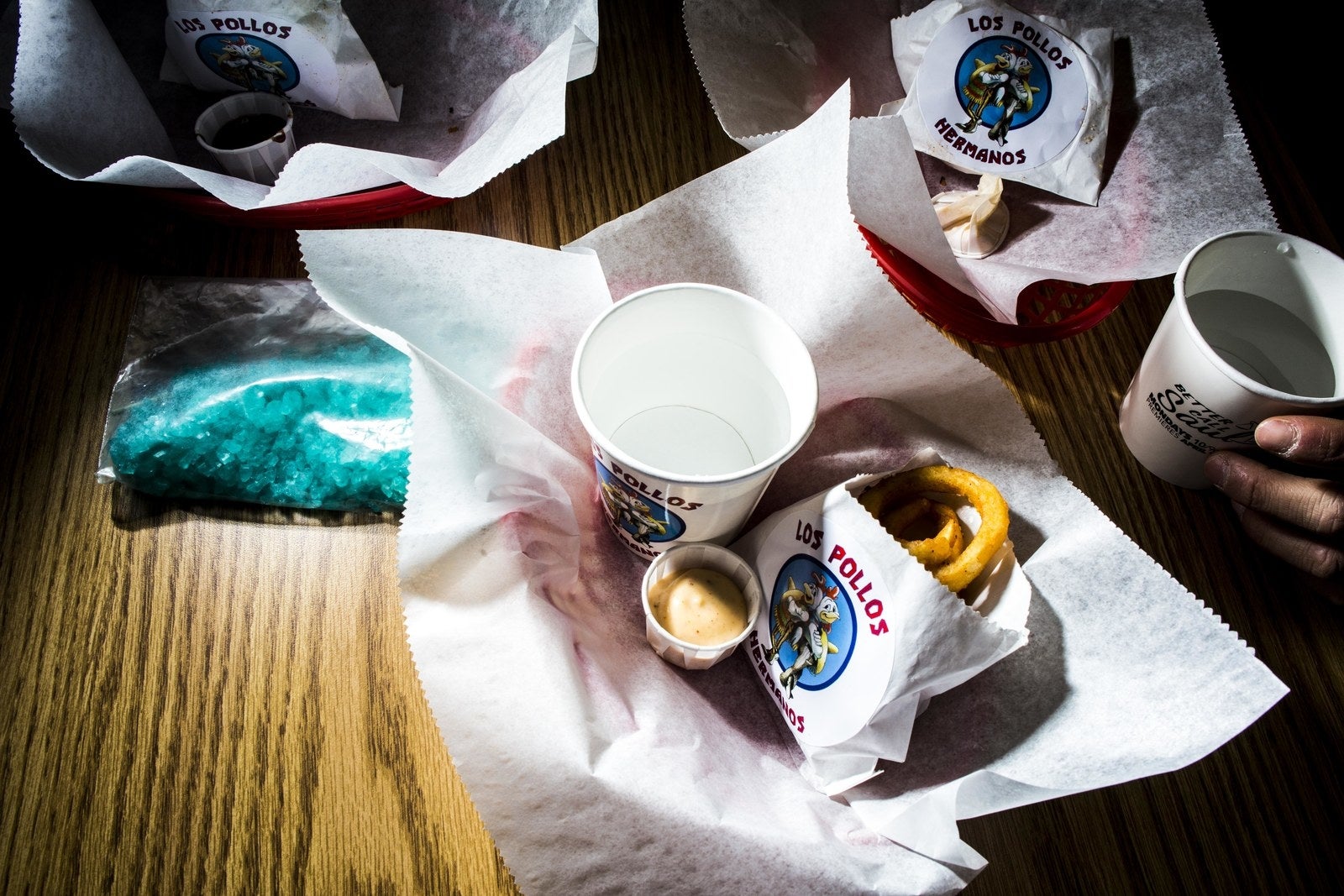 More fans in hazmat suits score some curly fries after a long wait in line.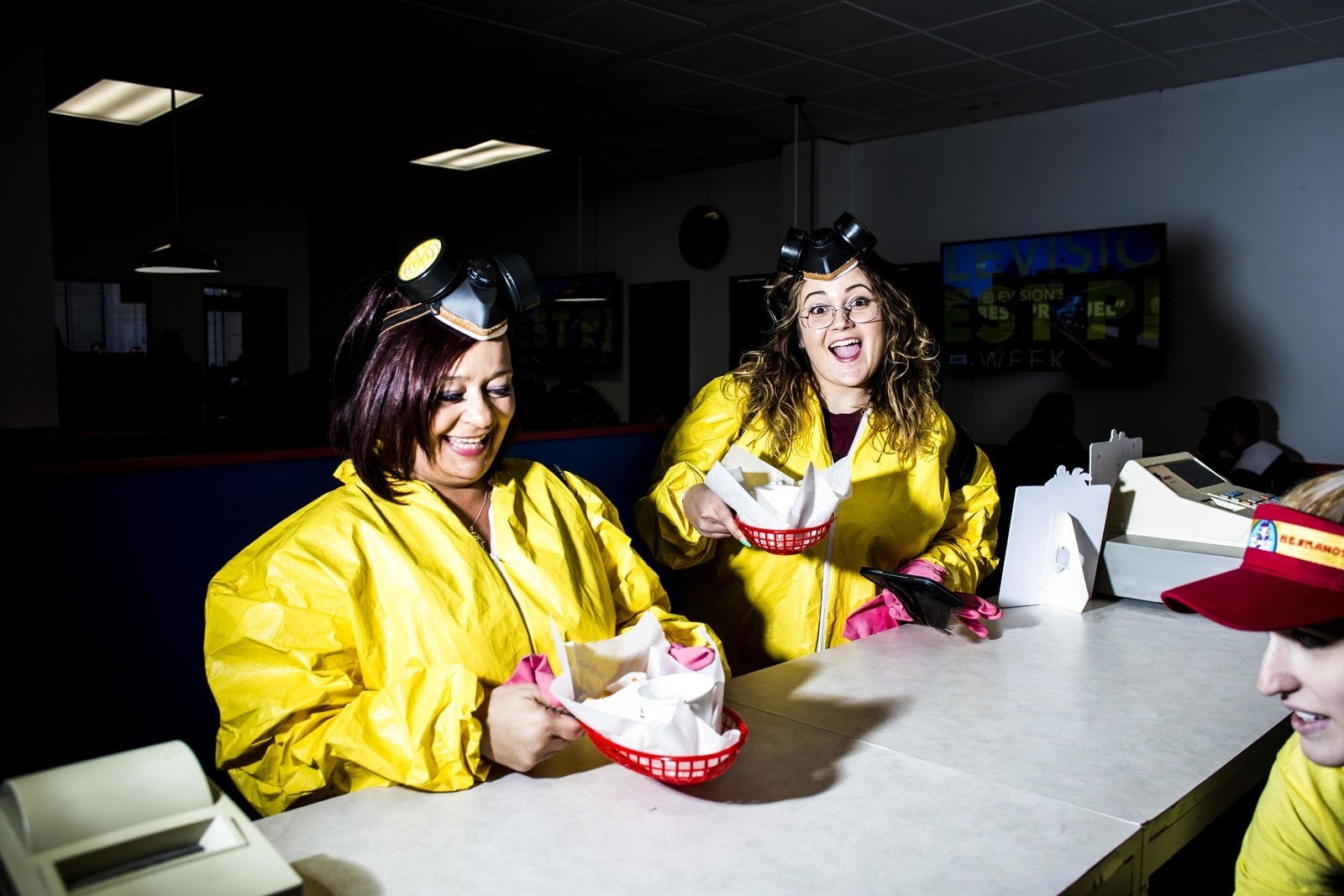 The chance to live out a Breaking Bad fantasy made for really long lines but for some was worth the wait.