Volunteers in York and towns across the north of England have been out in force mopping up after the severe flooding over the weekend.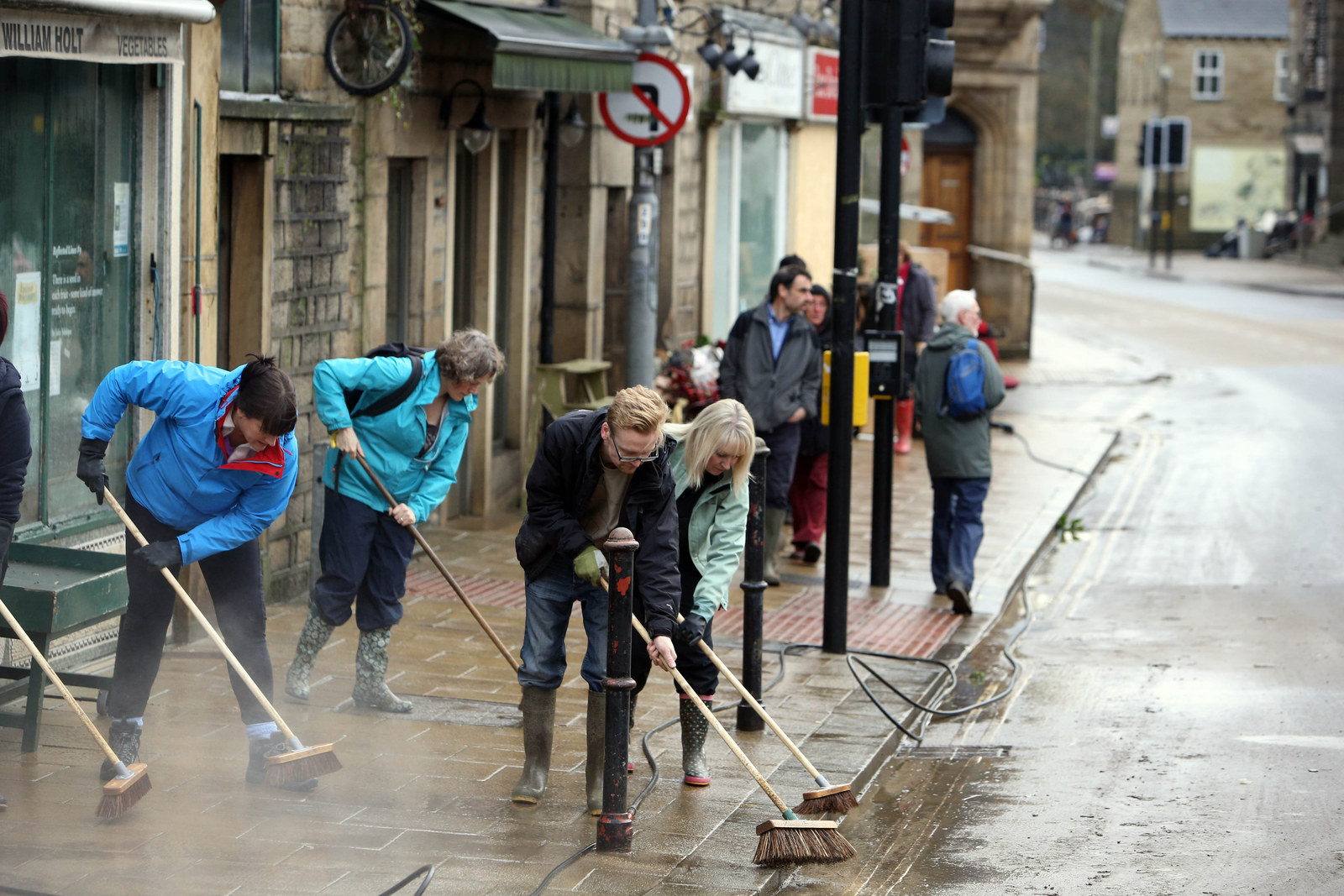 With more heavy rain forecast to sweep across Cumbria and the North from Tuesday evening, residents are using the brief respite to clean up while they can.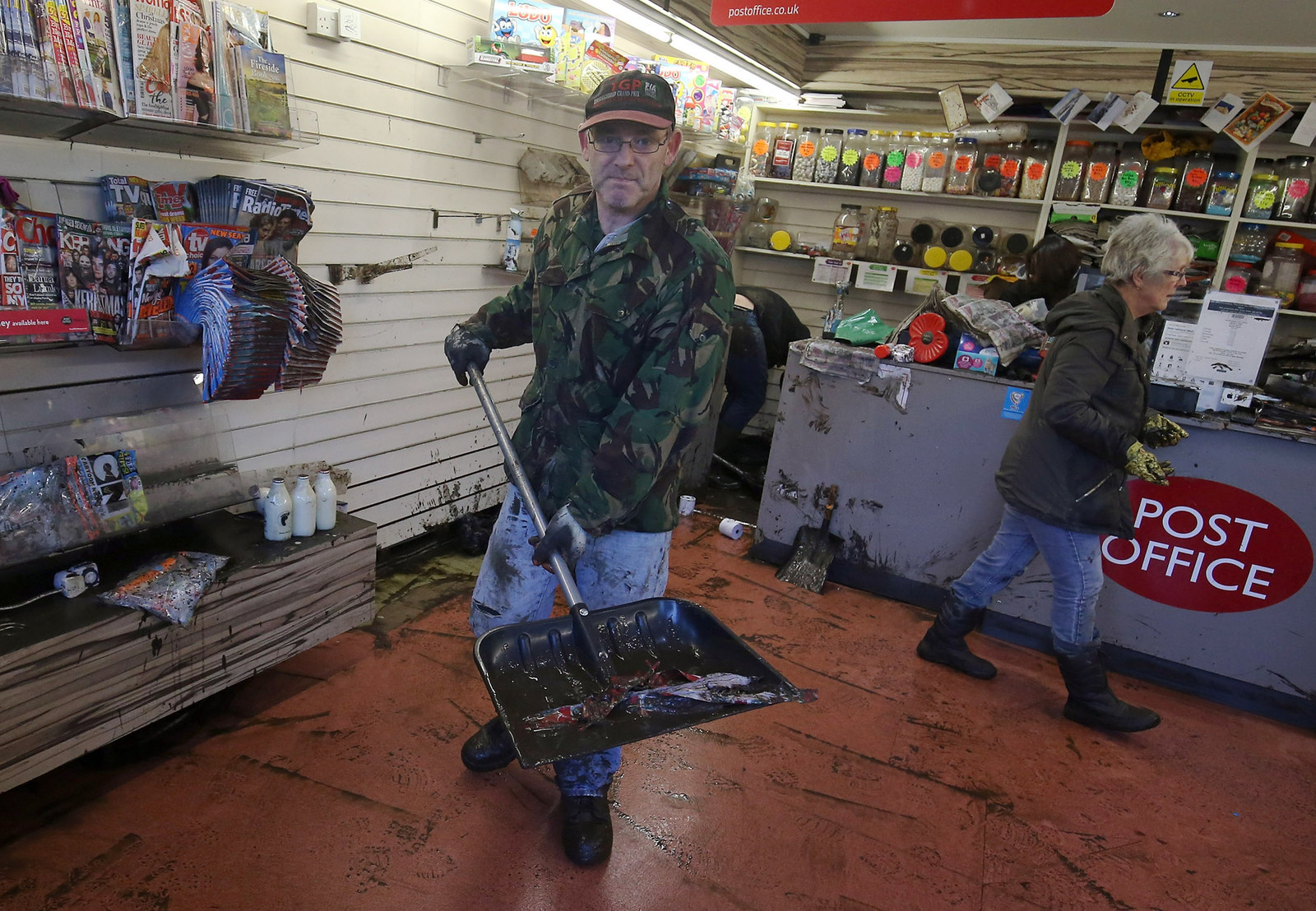 Streets around York and other towns are lined with the contents of homes and businesses that had been destroyed by the flooding.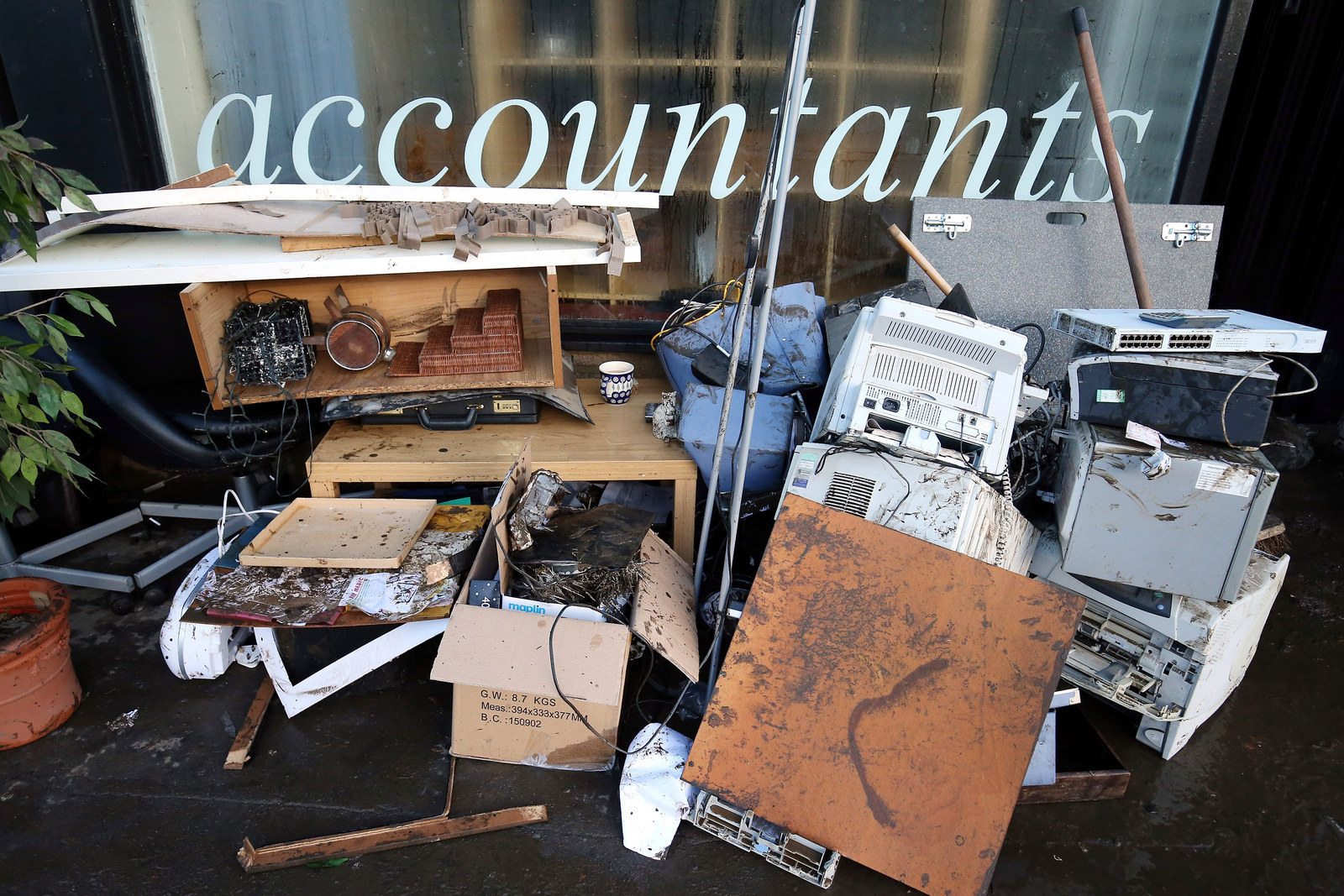 Volunteers helping sweep up debris on Tadcaster High Street.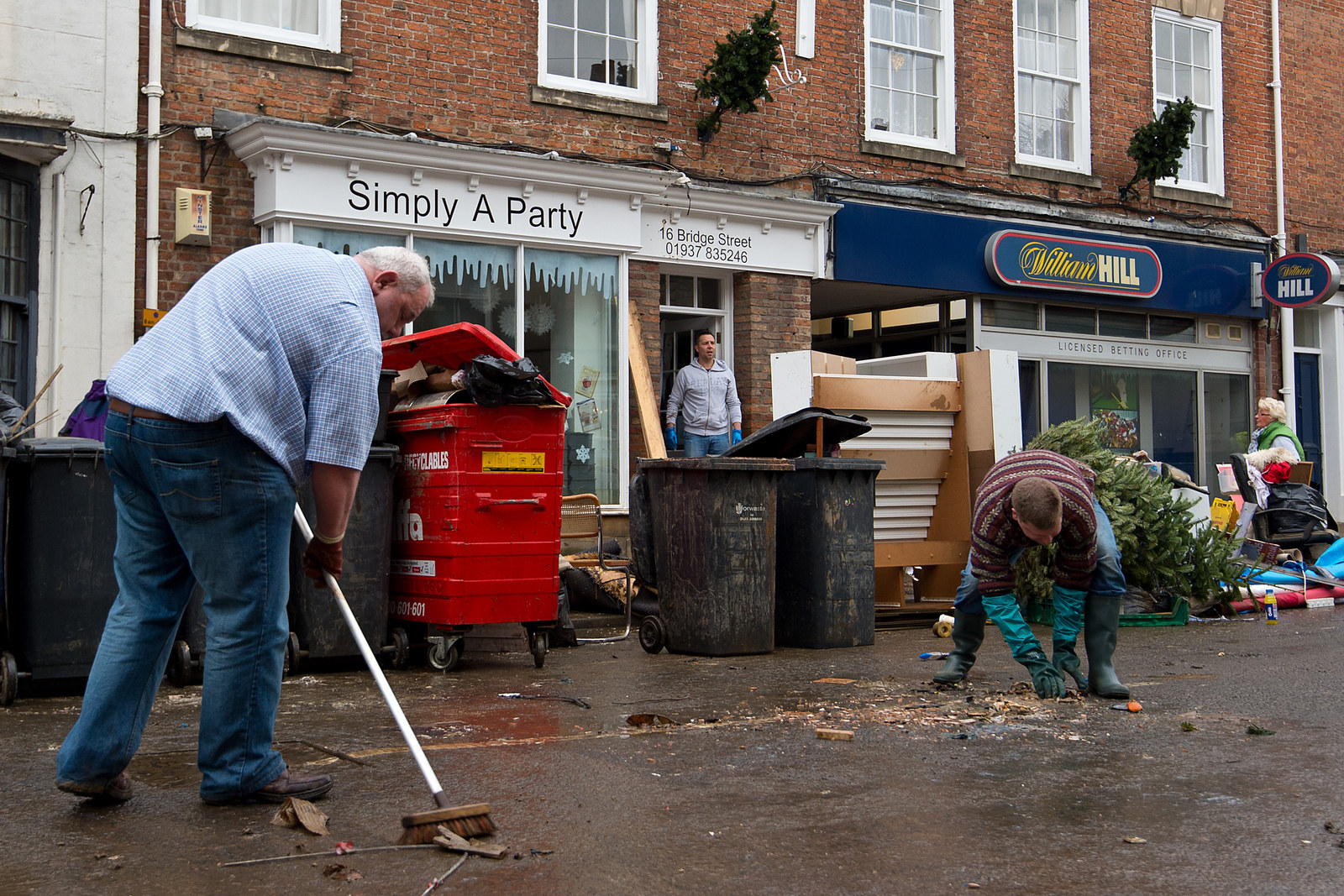 The interior of this William Hill bookmakers on Tadcaster High Street shows the filth left behind by the receding waters.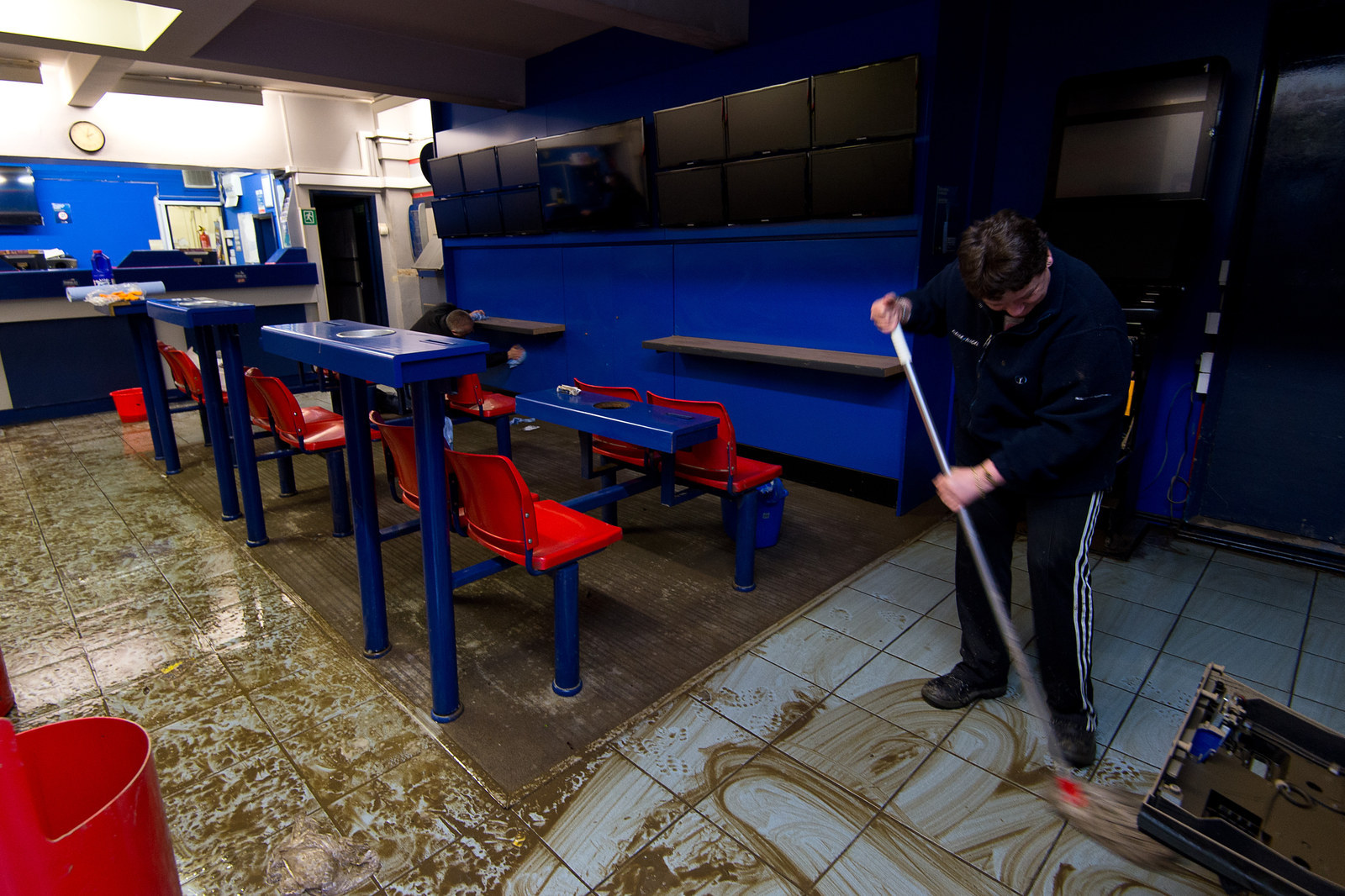 Residents have been forced to clear belongings from their homes.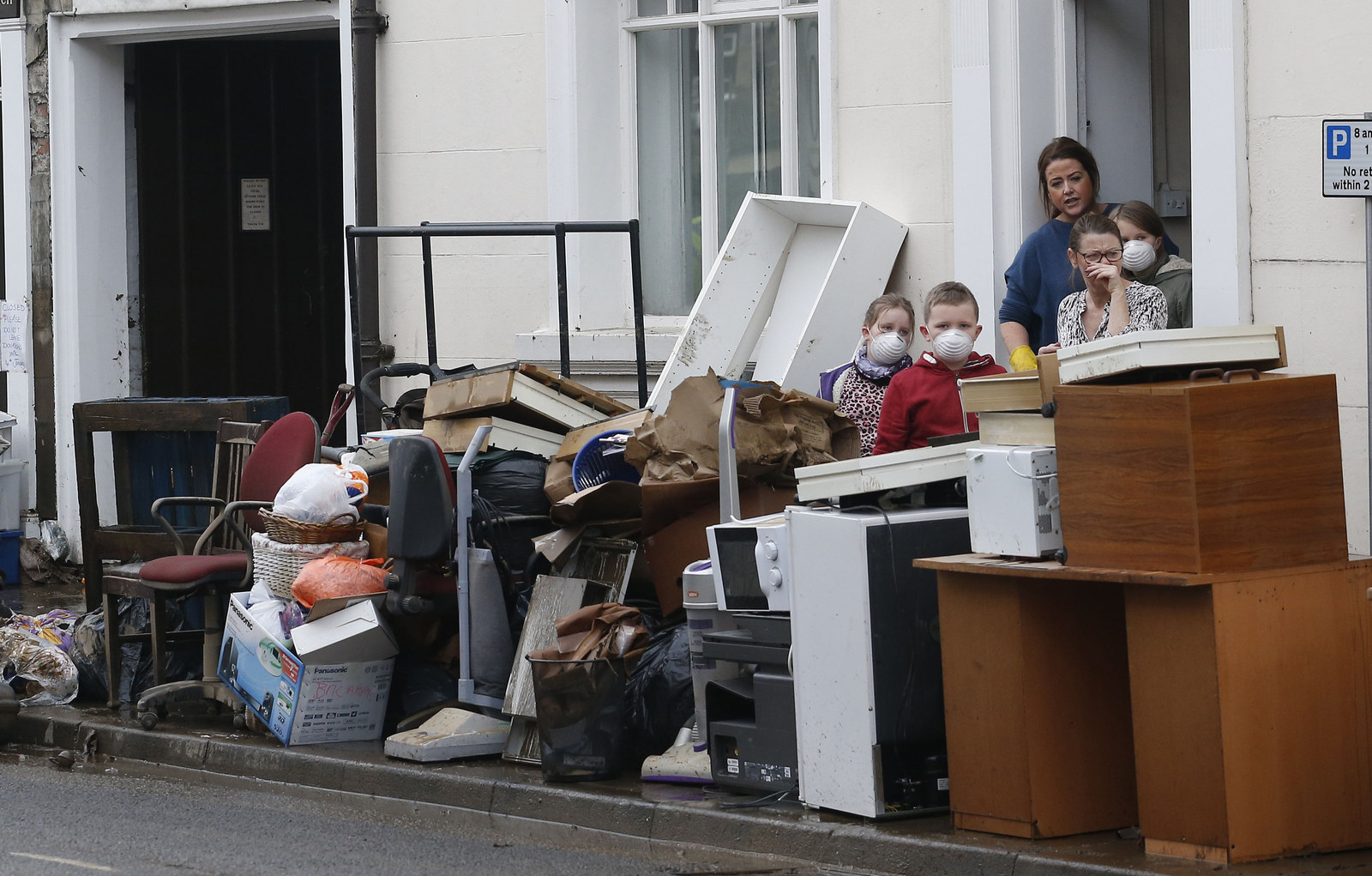 Council are working to clear piles of debris outside homes and businesses.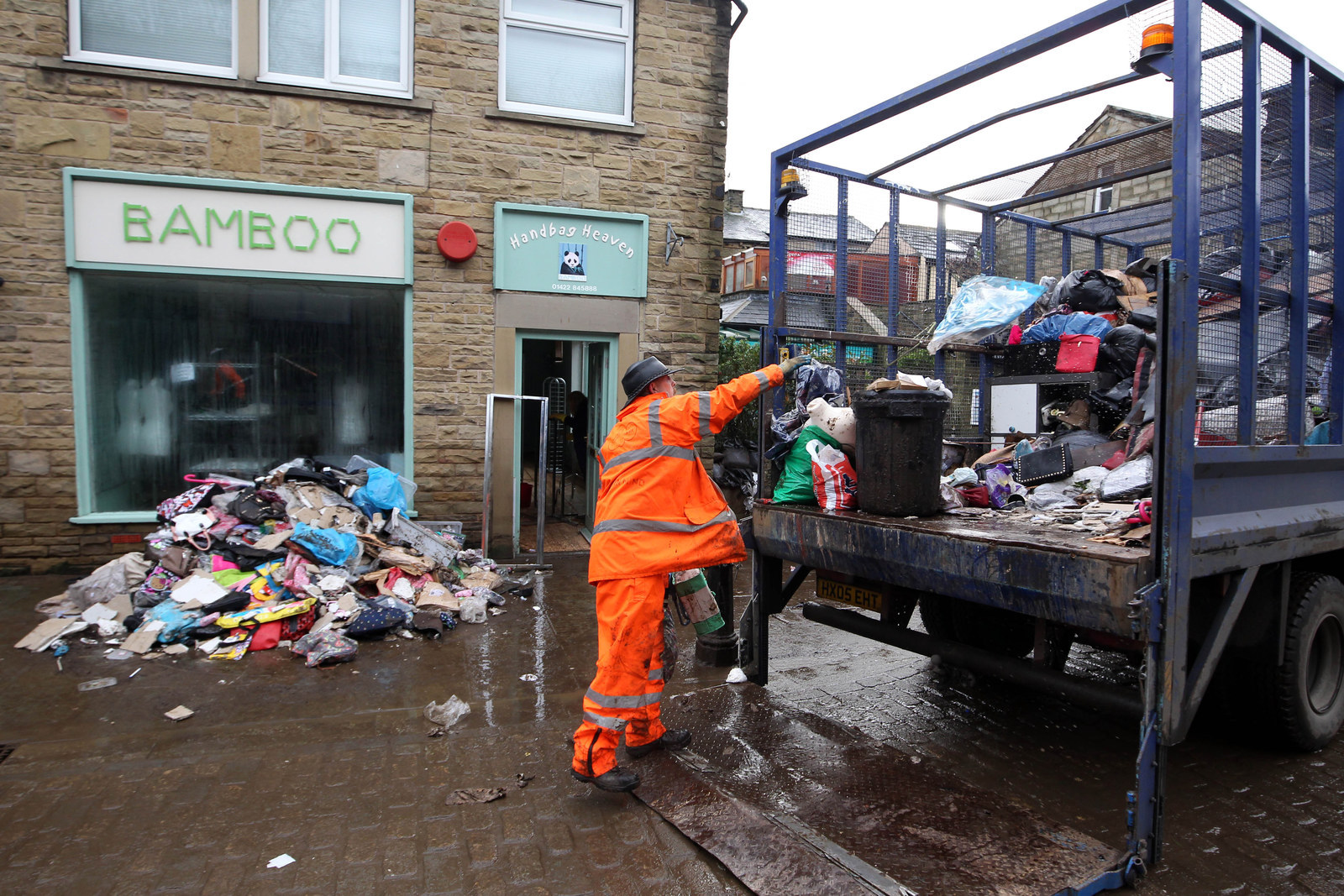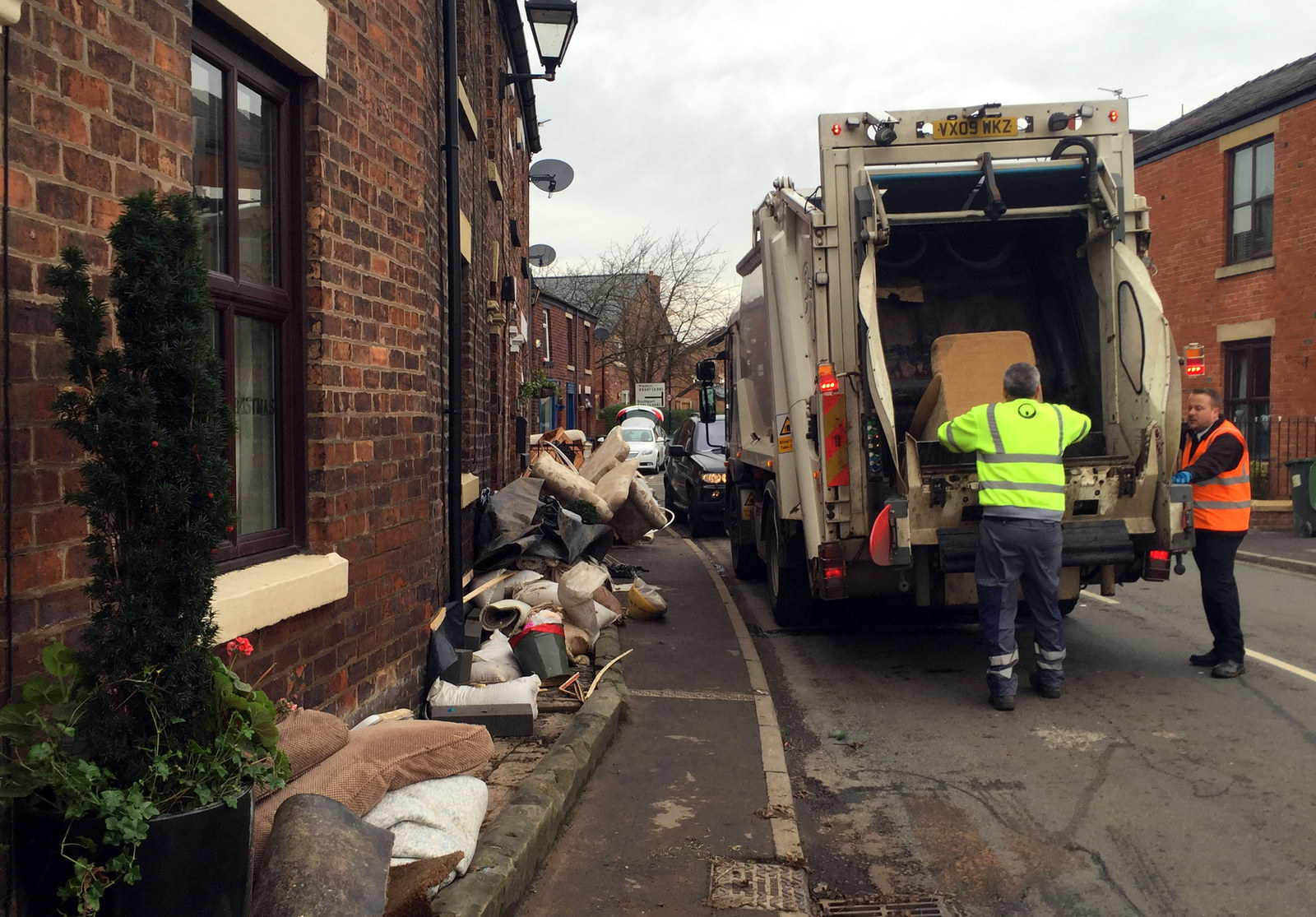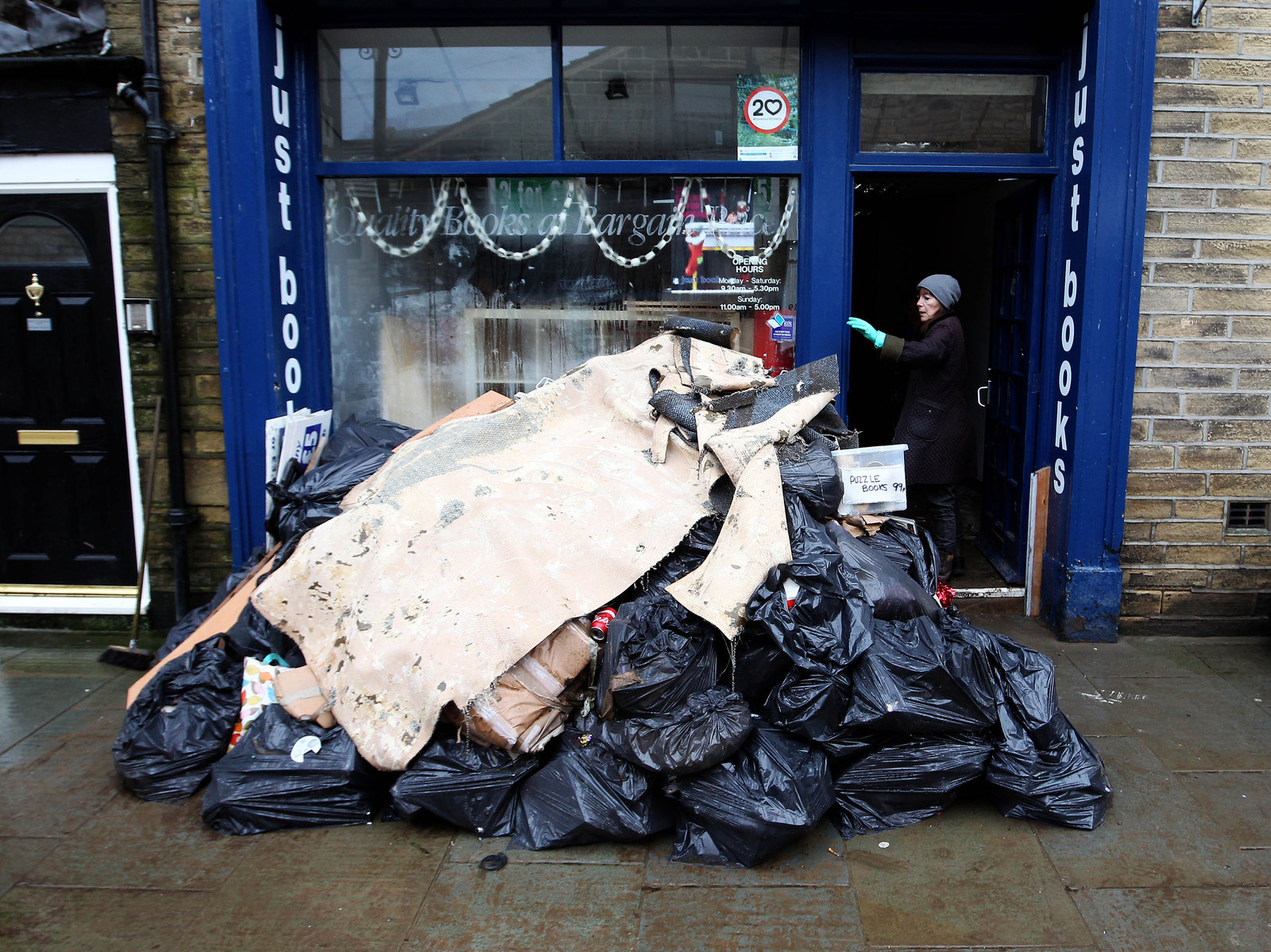 Teams of volunteers cleaned the pavements outside businesses in York.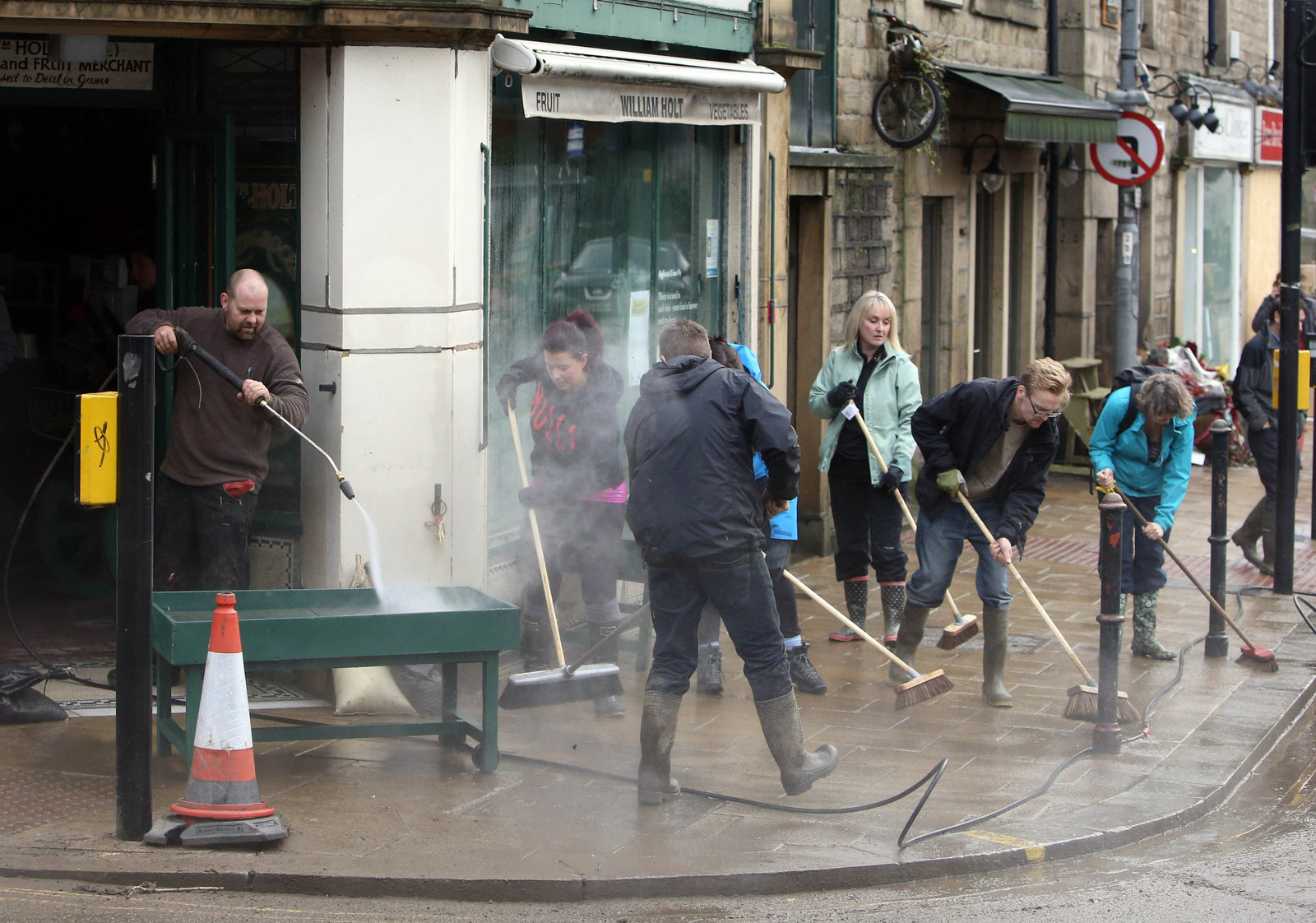 Shop owners and volunteers pile ruined merchandise outside a charity shop.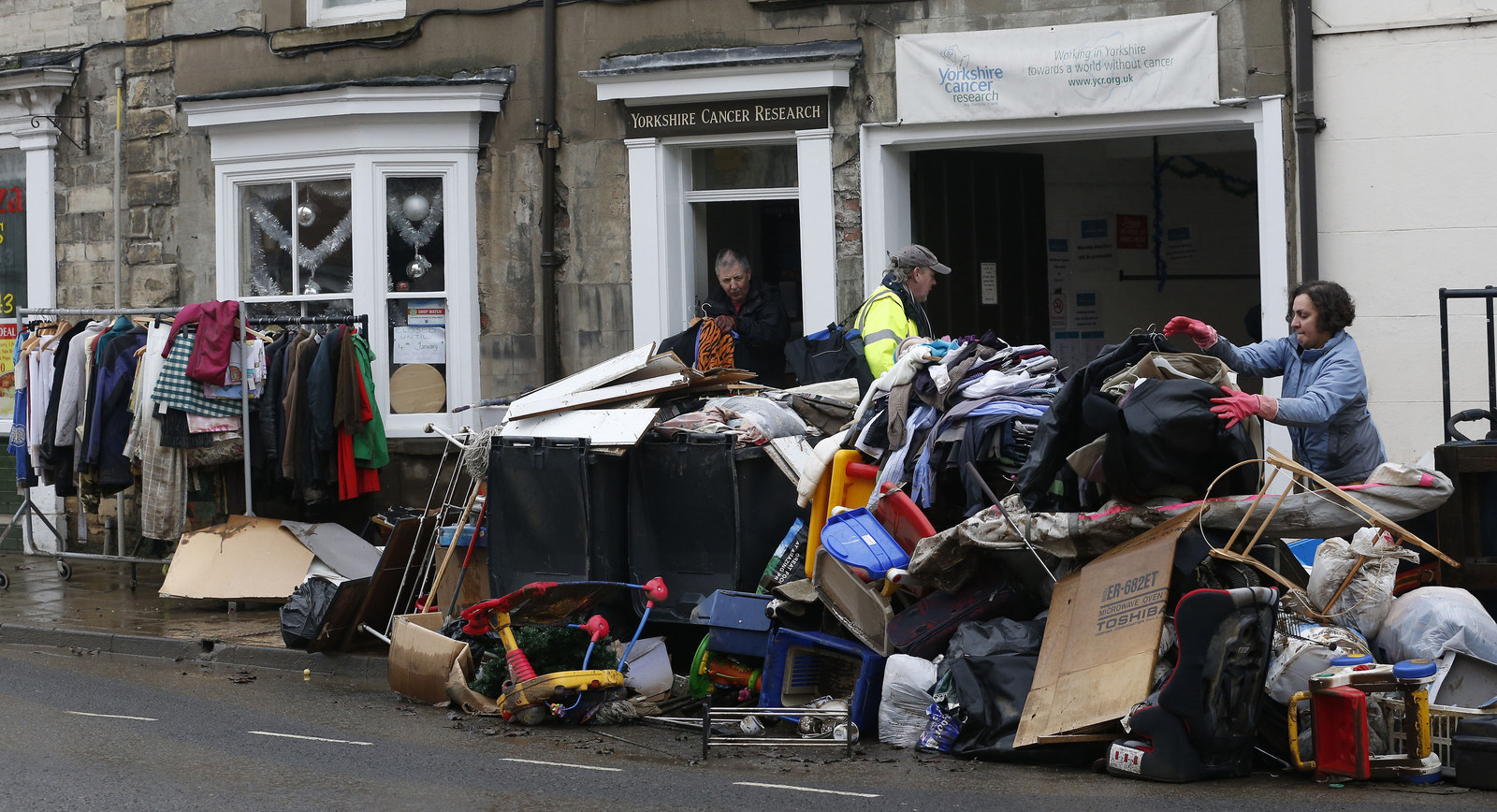 A man surveys the devastation caused by the floods to a shop in Tadcaster.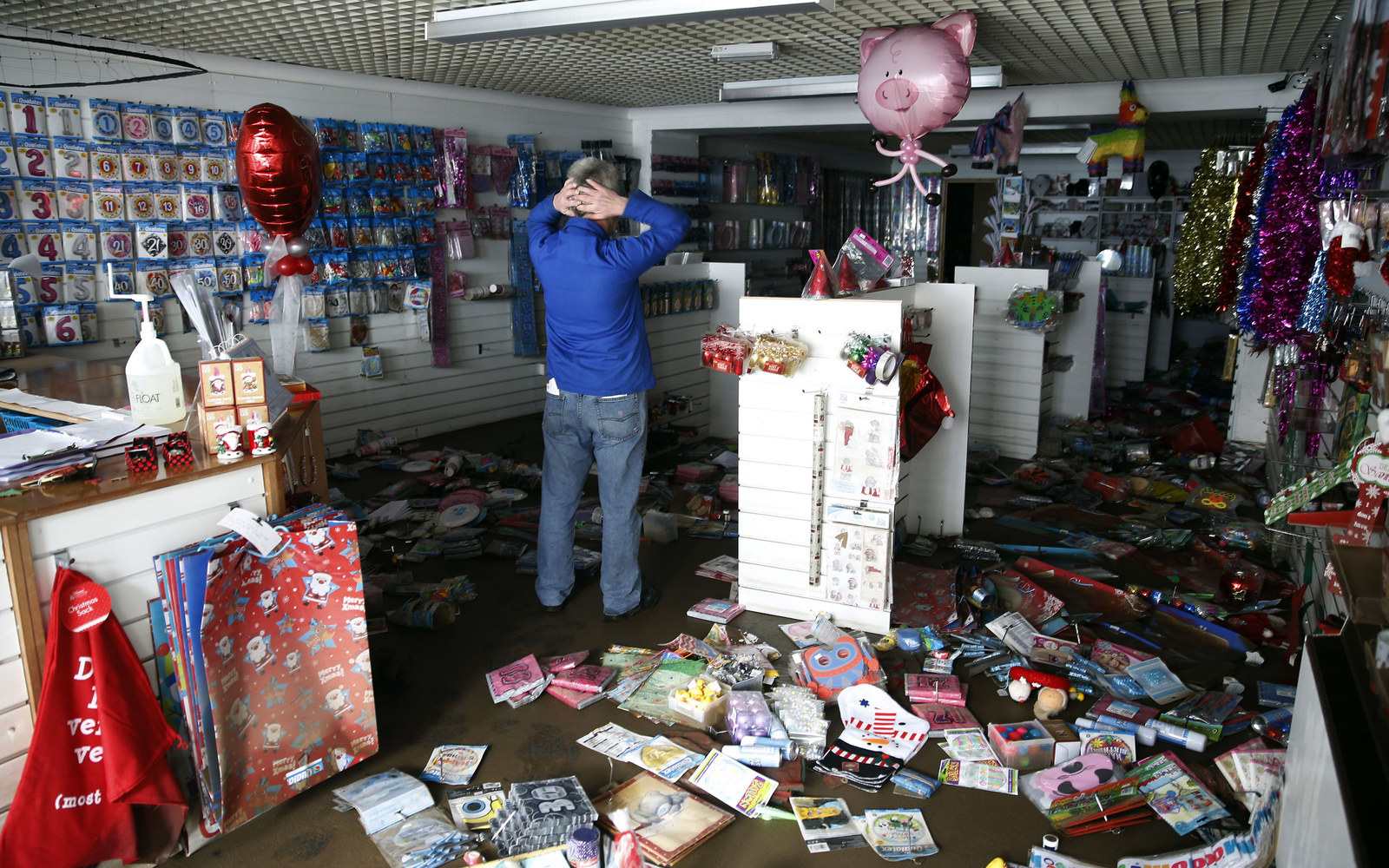 A woman helps to clear out a shop in York after the flooding.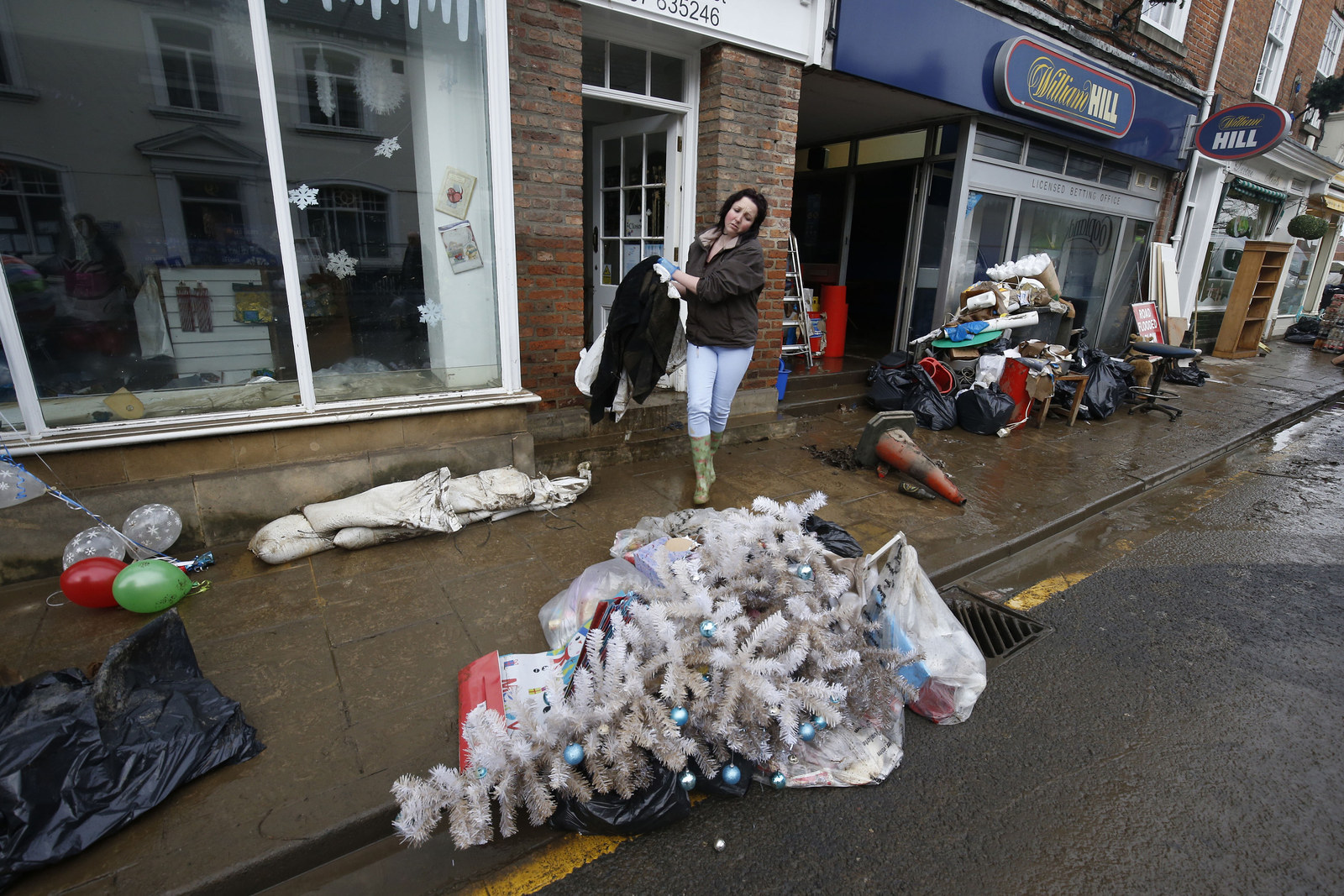 A volunteer shovels mud out of a shop in Hebden Bridge.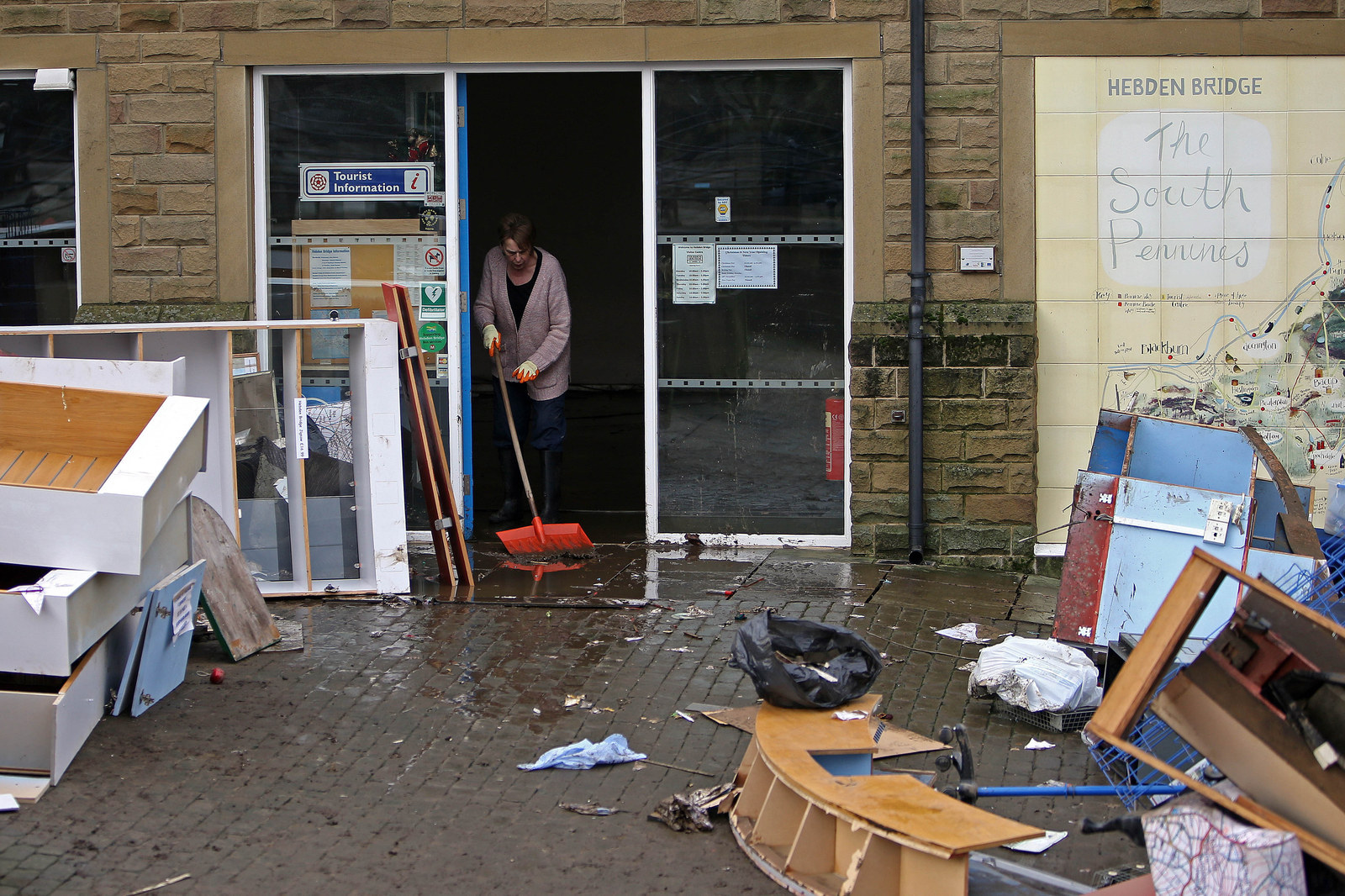 Debris taking over the pavements of Hebden Bridge.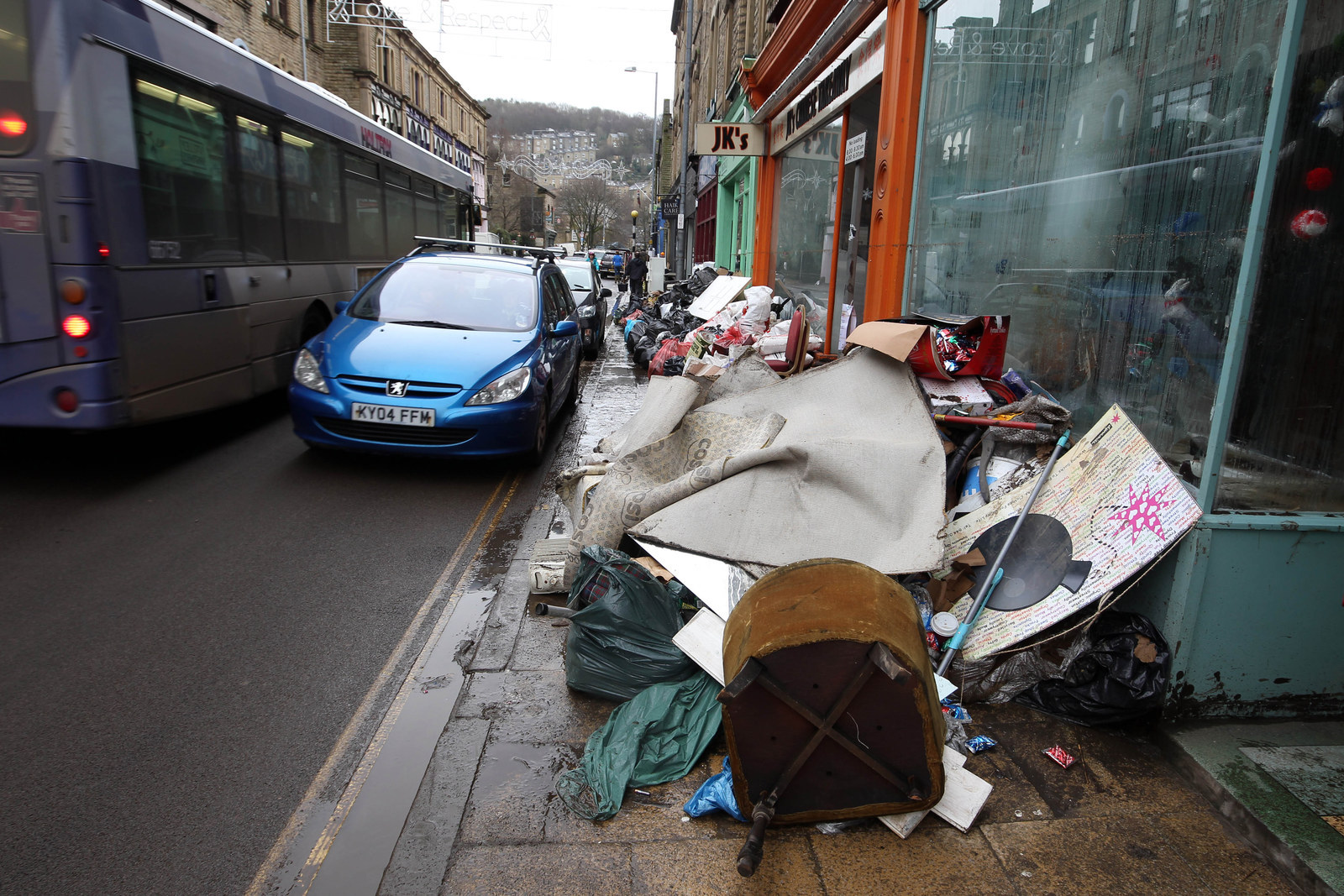 An army helicopter brings in equipment needed to help with the Yorkshire flooding.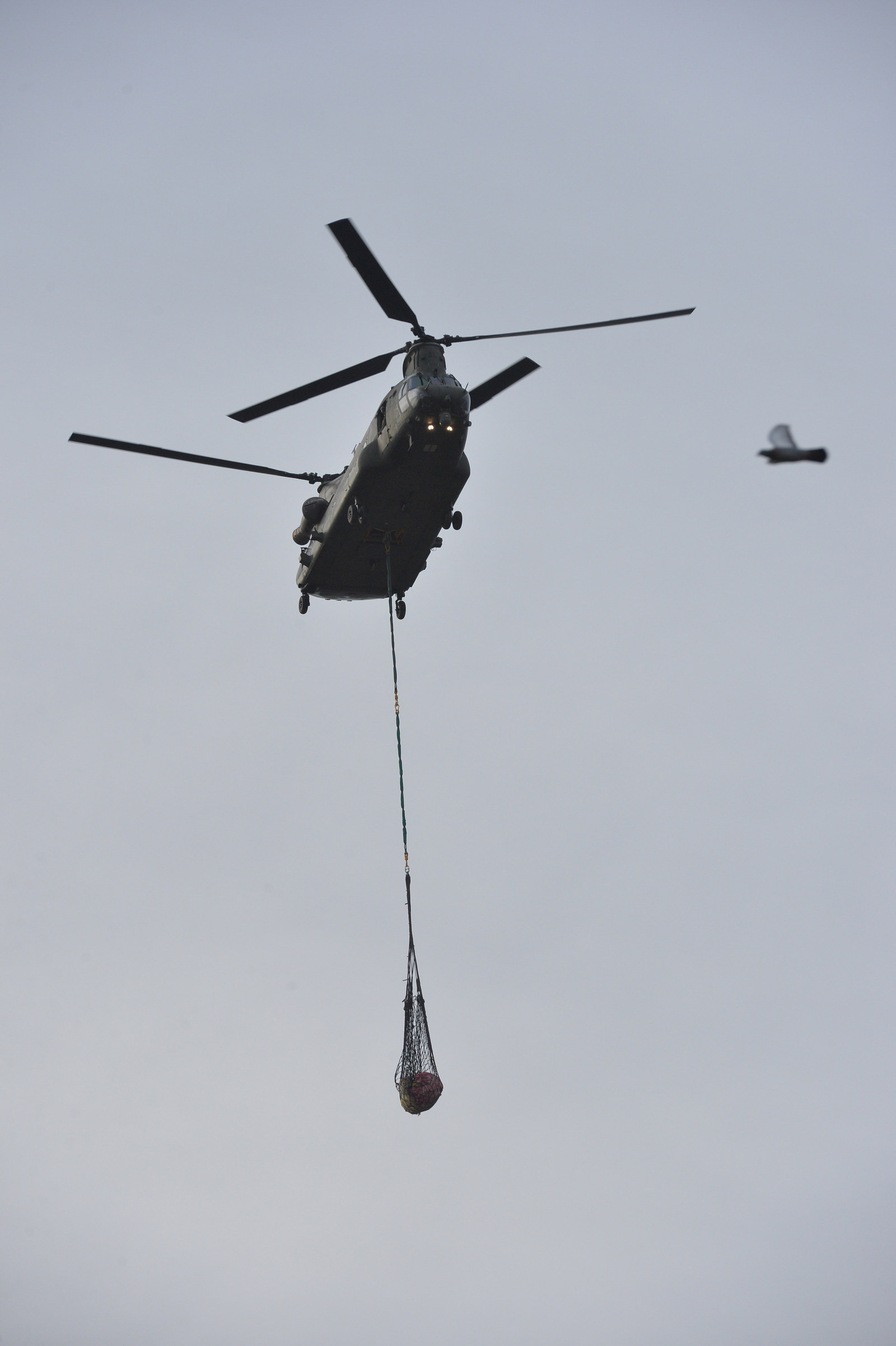 A business owner surveys the damage to his hair salon.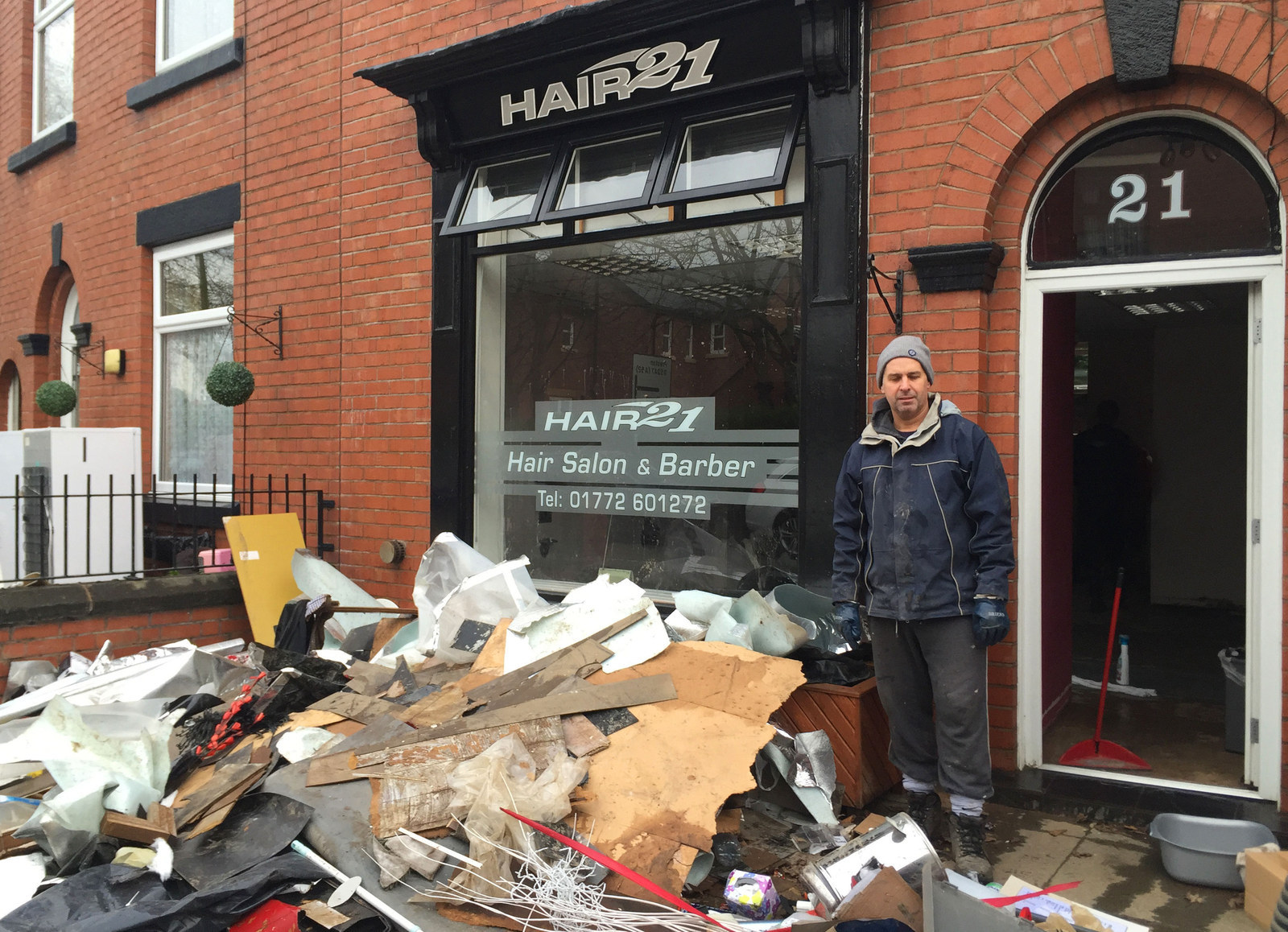 Some residents are dealing with adversity with a touch of humour.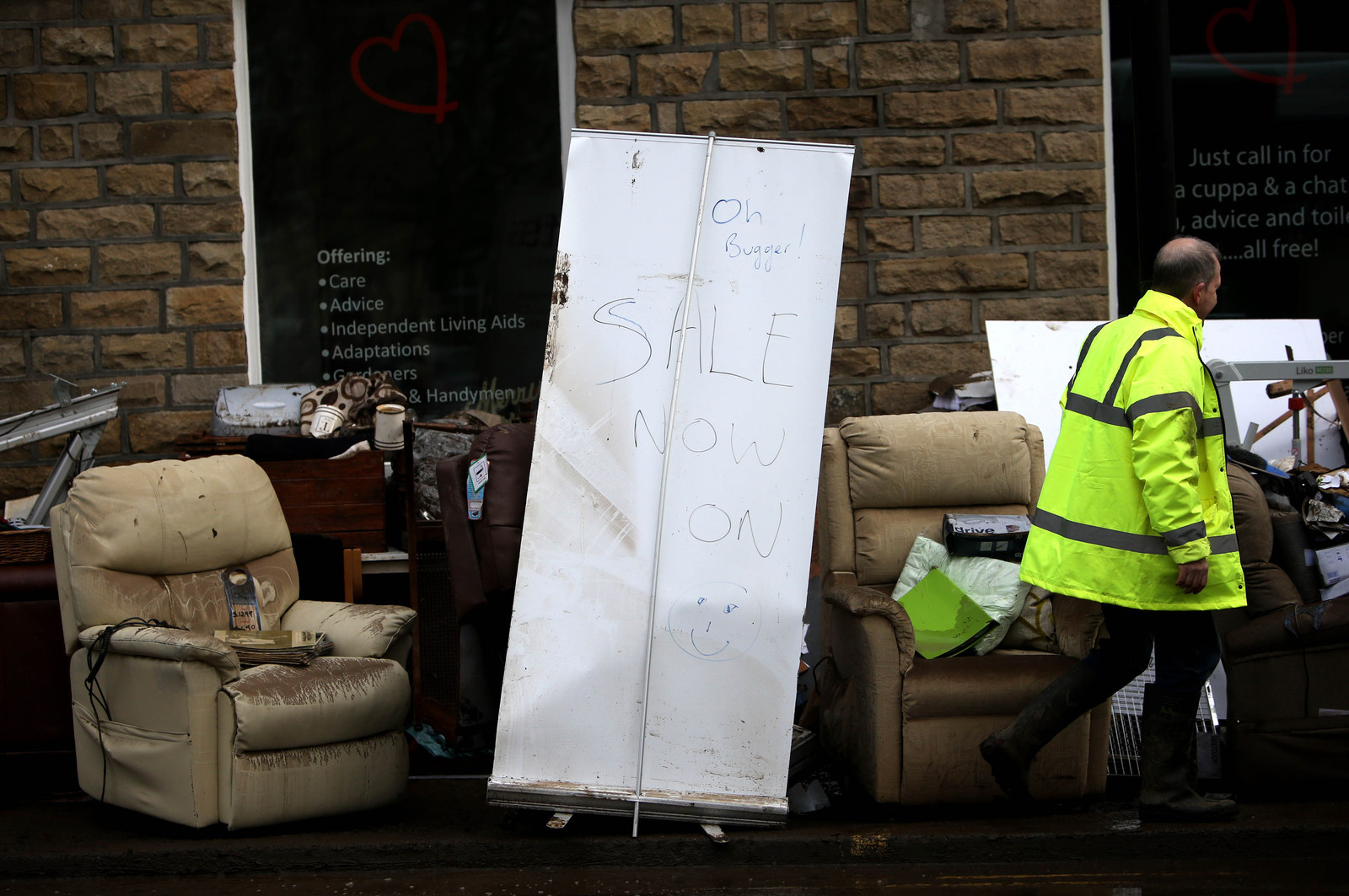 And this message on the window of a dentist surgery shows how Yorkshire is responding to the trauma.