One in four people in the UK in their late twenties or early thirties live at home with their parents, and the number has risen by 900,000 in 13 years. As rents have skyrocketed and the cost of buying a home has soared, many young people's salaries simply can't keep up.

BuzzFeed News spoke to eight young adults living with their parents – including a musician, a couple, and an Oxford graduate – to hear their stories.

Darren Coles, 30, and Ellie Turnbull, 24.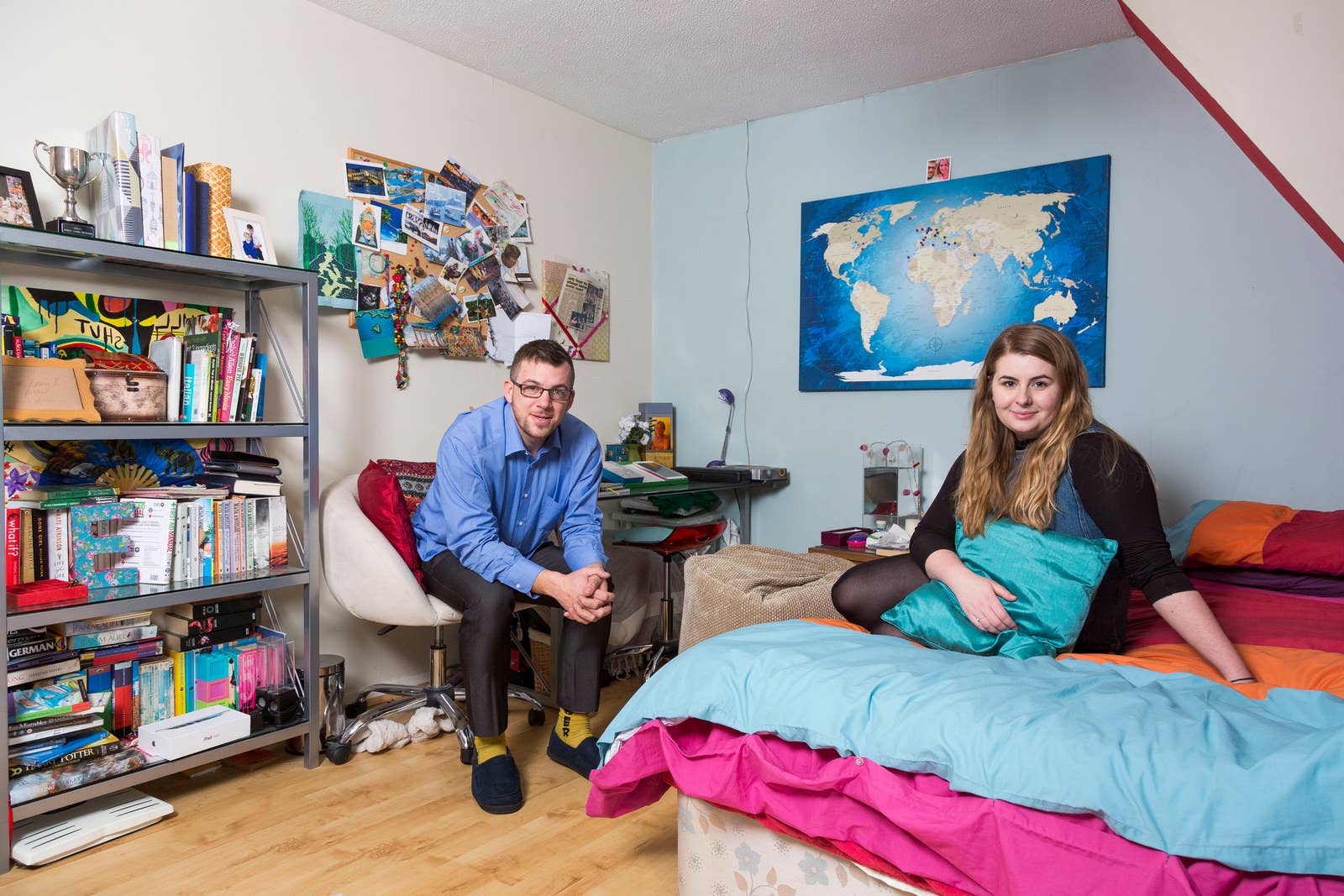 Jobs include bartender, stock controller, and marketing executive
Living in Chelmsford in Essex
Area's average salary: £24,996.40*
Average monthly rent: £850**
Average house price: £315,253.55***
Darren Coles and Ellie Turnbull work five jobs between them, just to make ends meet. The couple have been together for three and a half years. They have lived in two rented places in Chelmsford, and were paying around £1,200 a month including bills. "After paying rent we only had some money for a couple of budget holidays, but there really wasn't a lot of surplus income after that," Turnbull said. So the pair decided last month to move in with Turnbull's parents to save money for a deposit.
Coles, who works as a stock controller and as a bartender on weekend nights, and also drives a party bus, said he really appreciates living with his girlfriend's parents. "It has made life a lot easier," he said.
He feels guilty that the couple are "almost using it as a hotel", because they work long hours and weekends, "which does feel like we are not there enough".
Turnbull's parents have agreed for them to pay £100 a month each, but the couple say they don't think this is enough and say they help around the house however they can.
Turnbull, who works as marketing executive and a bartender at the same bar as Coles, said living with her parents has been "so good".

"I'm pretty close with my parents anyway and visited them weekly when we were renting, so it hasn't been a huge shock to the system.

"The thought of moving into a rented property again gives me a headache."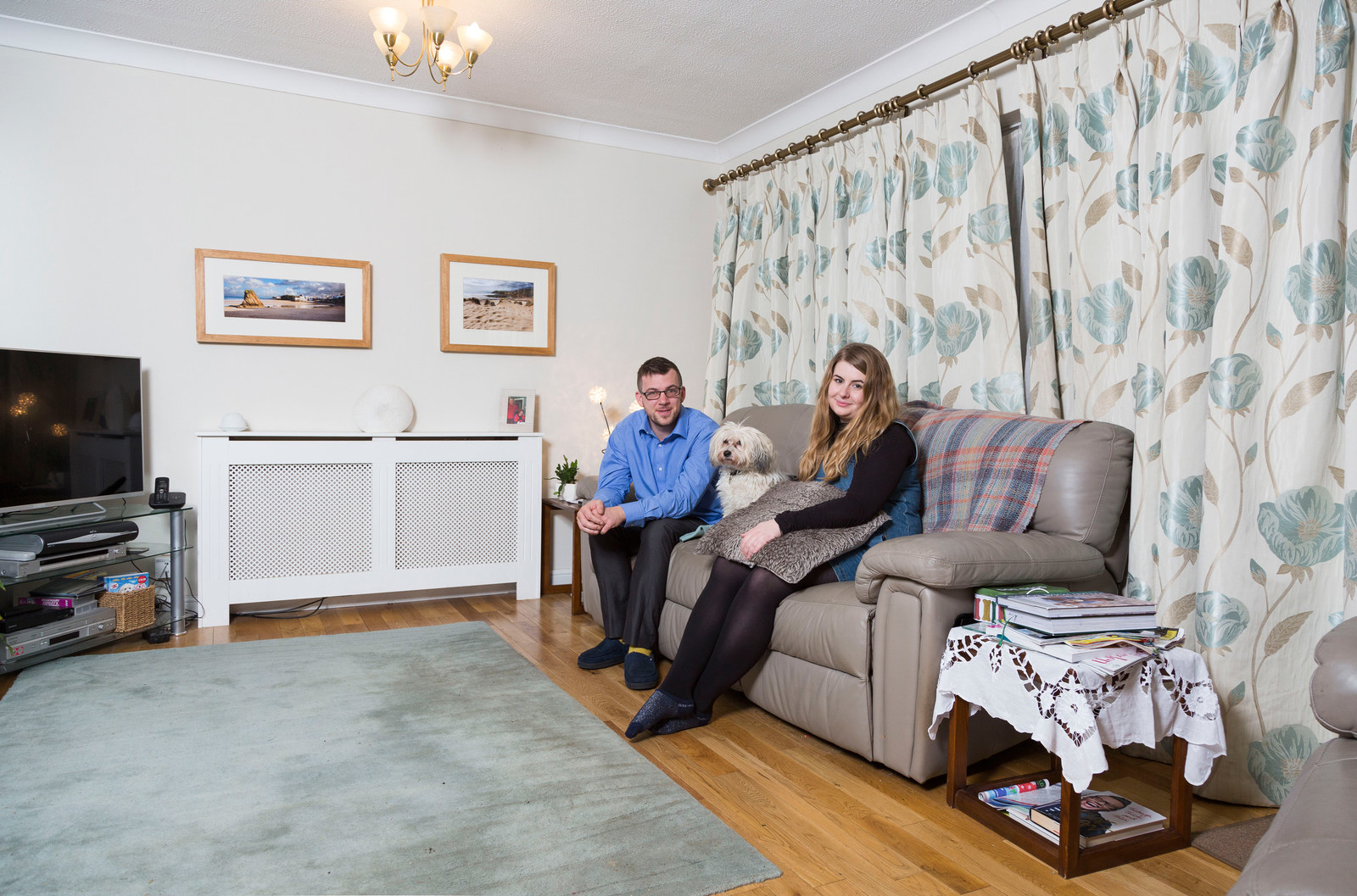 They are back in Turnbull's childhood bedroom, which is filled YA books from when she was a teenager and an award she won when she was 12 years old.
The two hope to get on the property ladder soon but haven't got a set date planned. Coles said: "I think renting is far too expensive for what you receive in return. Estate agents cost too much and will squeeze as much out of a tenant as possible. I feel most landlords overcharge in comparison to what they actually require for their mortgage [and other] costs on their properties. Buying is a much more sensible option but with the prices of houses it is not exactly an easy task to come up with 10% [for a deposit]."
"Prices in Chelmsford especially have really shot up. This means finding a property in the area where we grew up would be practically impossible," Turnbull said. "Young people are having to move to areas where property is the cheapest, regardless of the quality of the area, the convenience of the commute, and whether they have friends or family nearby. I think our generation are making the best of it, but it's a shame it has to be that way."
Jack Gulston, 26.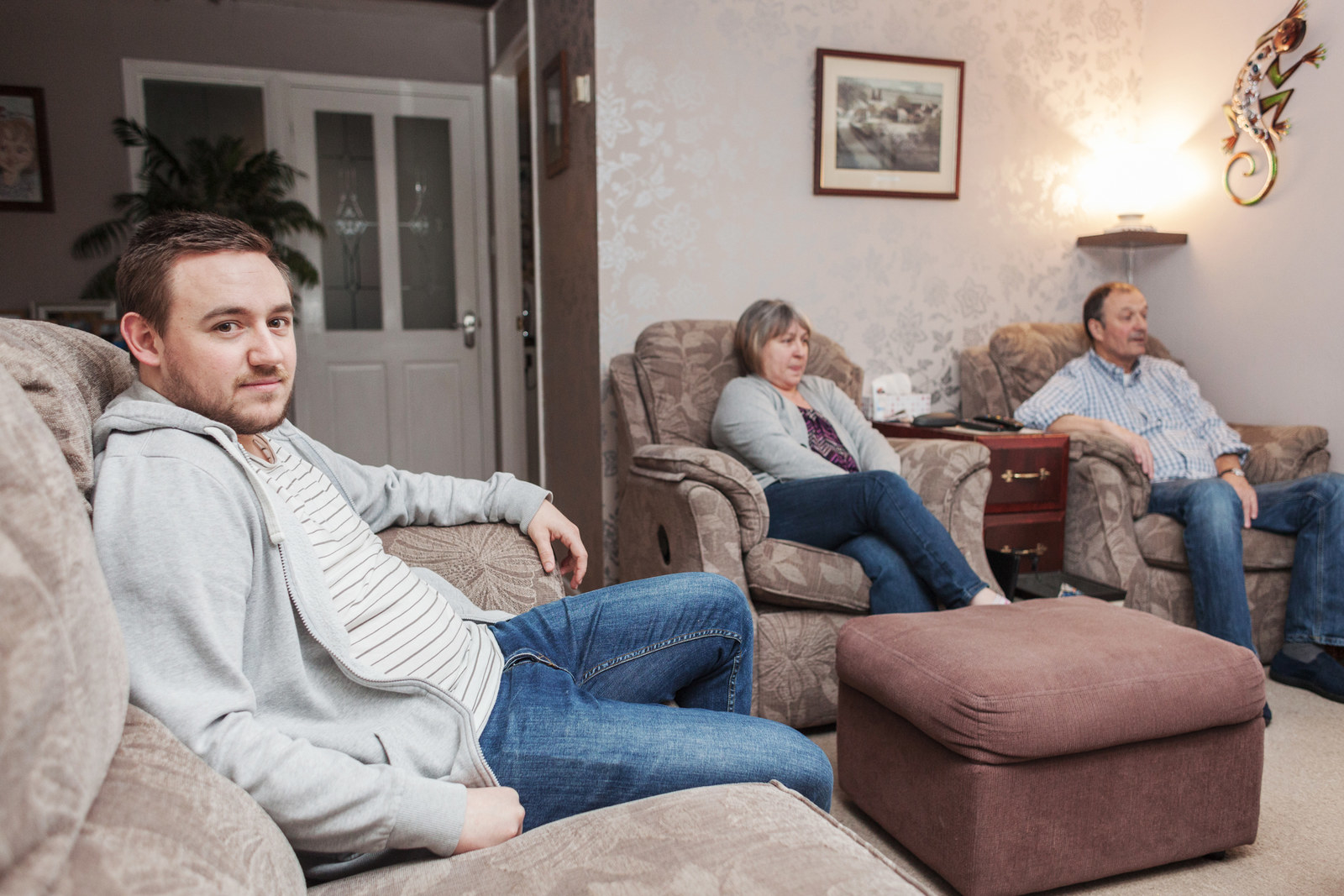 Teacher
Living in Gillingham in Kent
Area's average salary: £25,147.20
Average monthly rent: £725
Average house price: £232,343.22
"I don't want to rent because you are then basically paying off someone else's mortgage. Rent is, like, £800 a month in my area and you could be saving that money towards your future," Jack Gulston said. He has been working as a teacher for three years, something he says he has always wanted to do.
Gulston pays his parents £100 rent per month. "I do pretty much everything at home, I cook for myself, and clean the kitchen and bathroom. I get my own food for the week rather than asking because I feel that would be taking the mickey.
"My mum says I have until I am 30 years old and I have to move out."
He said he has a good relationship with him mum and stepdad, but being at home has its drawbacks: "There are some things my mum does that I don't like, and I'm sure it's the other way round too. She has these net curtains up in the bedrooms and it really winds me up, and I'm only allowed three pairs of shoes downstairs."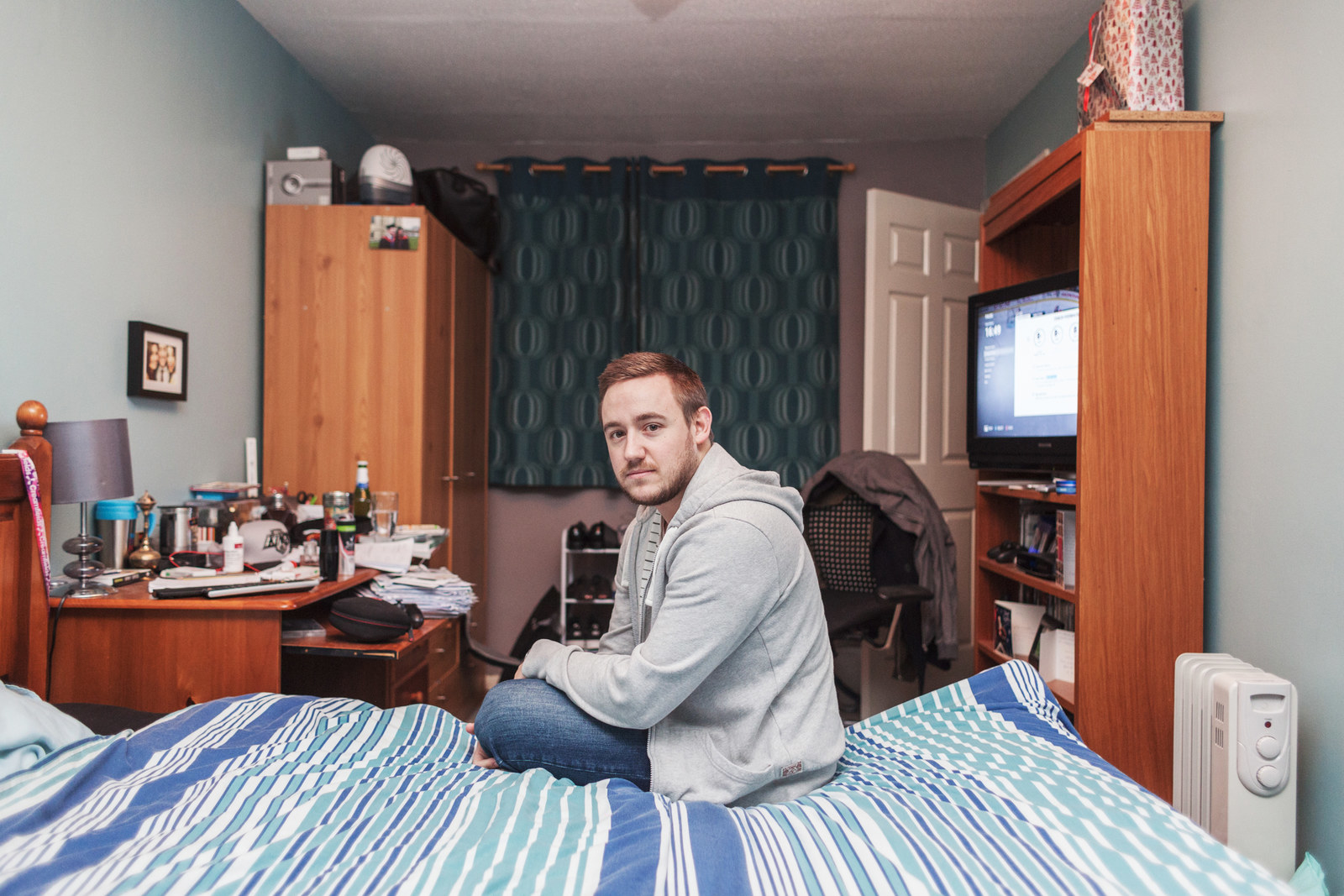 He aims to buy a house with his girlfriend, who is also a teacher, in Surrey. The two are saving an average of £500–£600 a month between them, although Gulston said: "It just doesn't seem to accumulate quick enough."
"Saving is crazy, especially with my student loan going out and my pension and national insurance going out," he added. "I know it's the same for everyone else but the amount of outgoing really is a lot."
Natalie King, 26.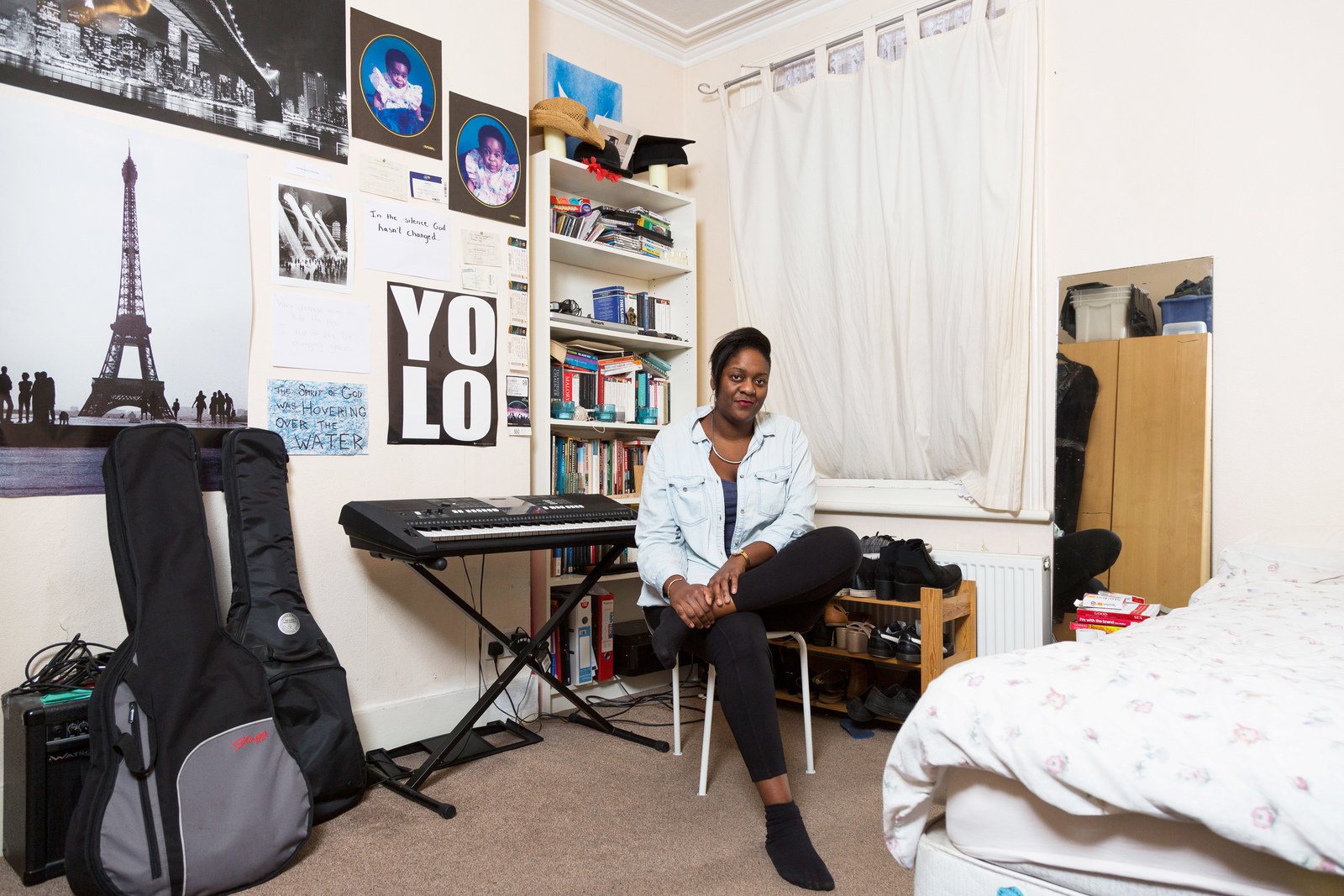 Advertising intern
Living in North Croydon in London
Area's average salary: £26,639.60
Average monthly rent: £1,100
Average house price: £367,075
Living with her parents means 26-year-old Natalie King can focus on a career shift by interning in creative advertising in central London, having previously worked in business advertising. "I took advantage of the fact that my parents have a house in London," she said, and she's now able to get work experience "in an agency that is more up my street".

King doesn't pay rent at home but often contributes to the housework. "As every year has gone past, I always think, This has to be the year I move out, but I haven't been in the financial place to do that." Life with her mum, dad, and younger sister is not bad. "I don't feel pressure to move out by my parents and my mum is happy for me to stay here," she said, though she feels the weight of having to commute and misses the independence she had when she was studying English at Oxford.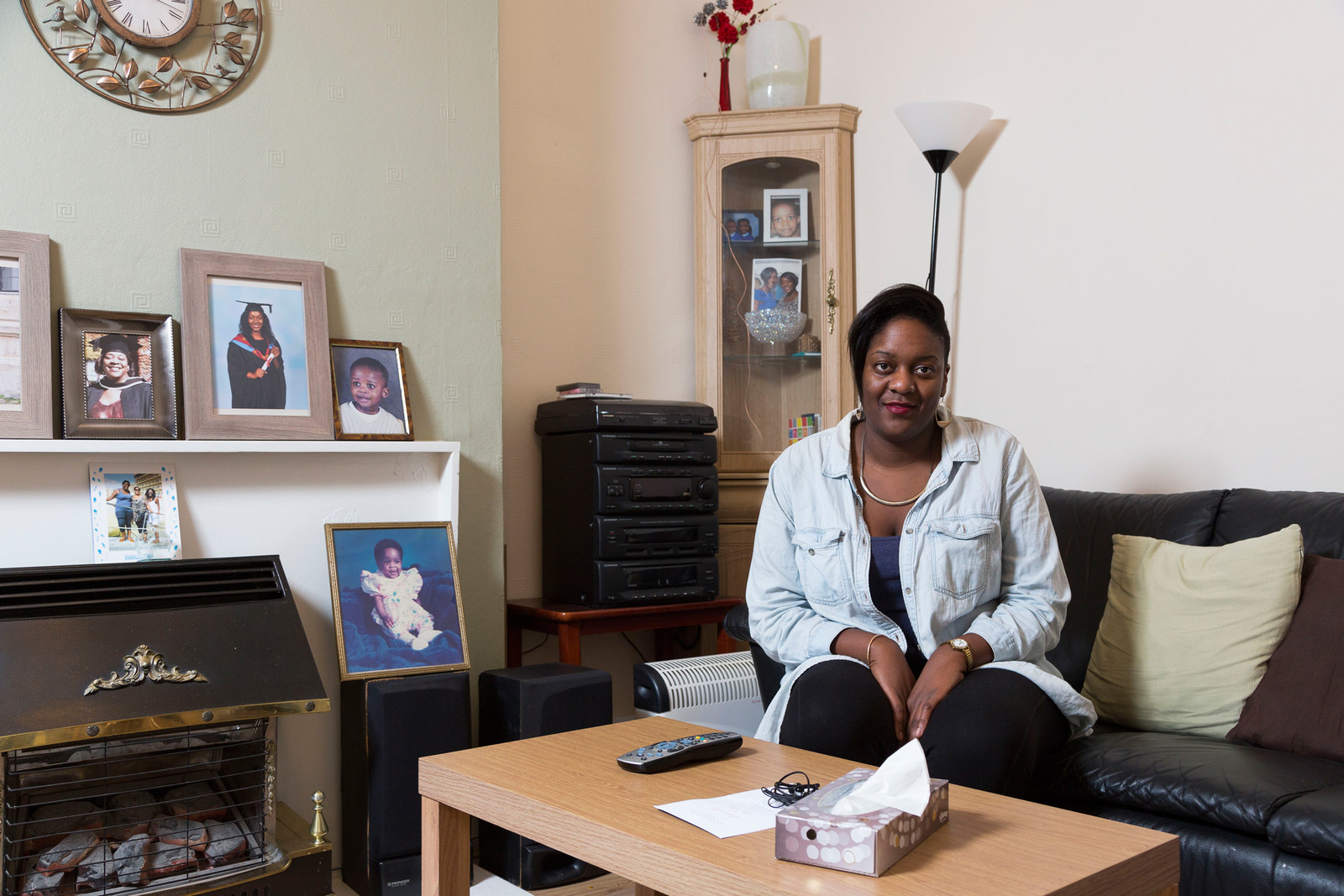 King aims to move out when she has a permanent job in the creative industry. "Once I have that job security I would definitely rent in London. I love the London life – surrounded by young professionals. It's just easy link up with friends and do drinks."
Inderdeep Gill, 26.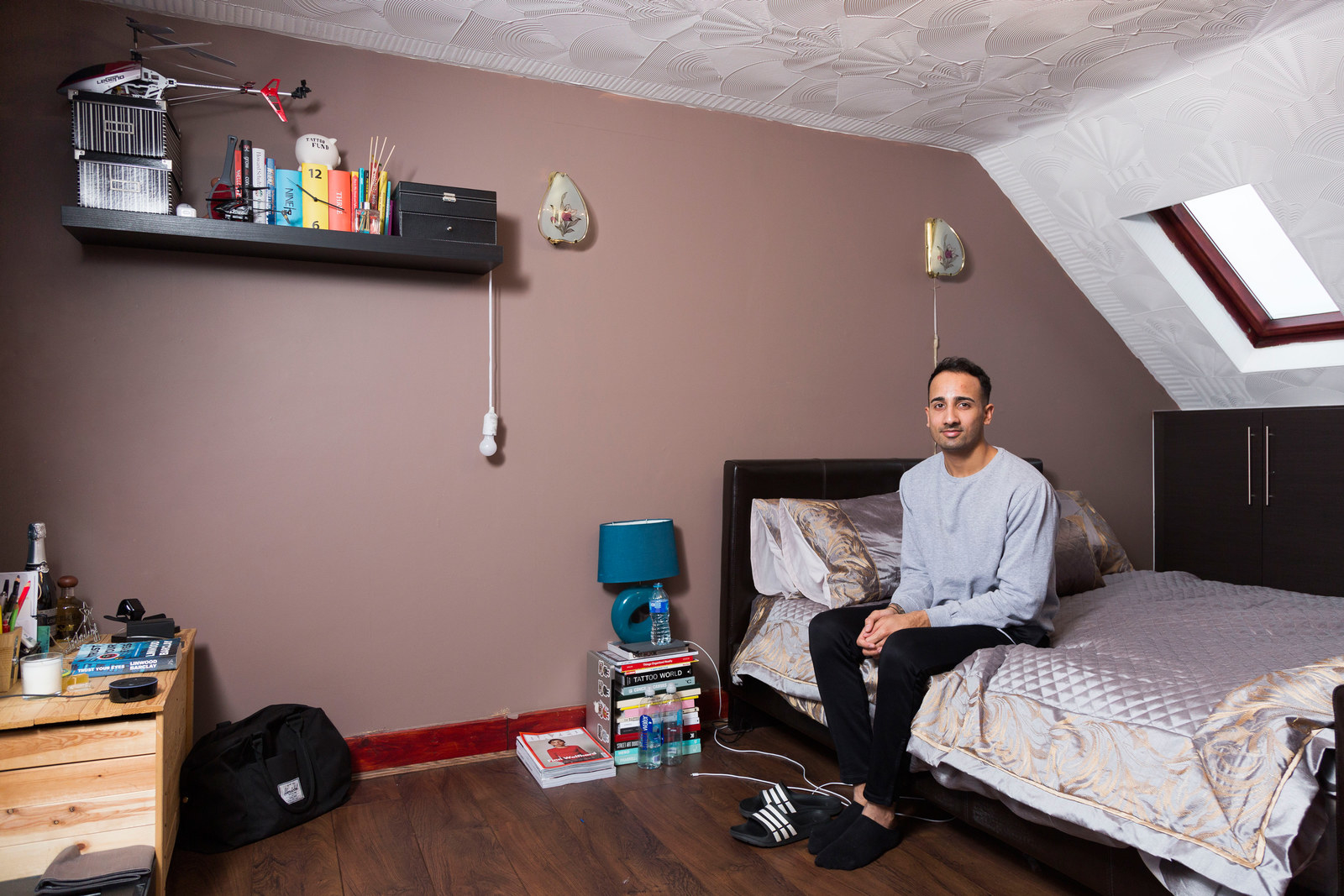 Senior PR account executive
Living in Chadwell Heath in Essex
Area's average salary: £26,972
Average monthly rent: £1,200
Average house price: £397,412
Inderdeep Gill had saved £4,000 for a deposit on his first home, but his car broke down and he found out the repairs would cost around £1,000, which was more than the car itself was worth. He decided to buy a new one on finance and pays £300 a month, which he describes as a "mini mortgage". "You need, like, £20,000 for a deposit these days," he said, adding that, living in Essex, he relies on a car as public transport isn't the best and it allows him to have a social life.
Gill lives with his parents, grandma, and older sister. "I don't pay rent but I think that's because it's an Indian thing," he explained. "Some Indian parents see it as being frowned upon to ask their children to pay."
His 31-year-old sister lives at home too and pays the TV and phone bill, which is around £80. "I don't have to help with the chores but often do on some Sundays – I clean the living room. I like living with my family but I don't get to see my parents much; they come back from work at 9pm."
Having lost his savings, Gill hopes to move out this summer to rent but is struggling to find a one-bedroom apartment that includes somewhere to park his car. "I'm aiming to pay around £900 when I move out. I'd like to live along the Northern line so that's easy to commute to work." He sees little hope of buying somewhere. "After I spent money on my car it was hard to get back into the swing of saving. It would probably take me, like, two years on a very, very strict budget to save for a house – not buying any clothes or luxuries."

Jess Pitman, 25.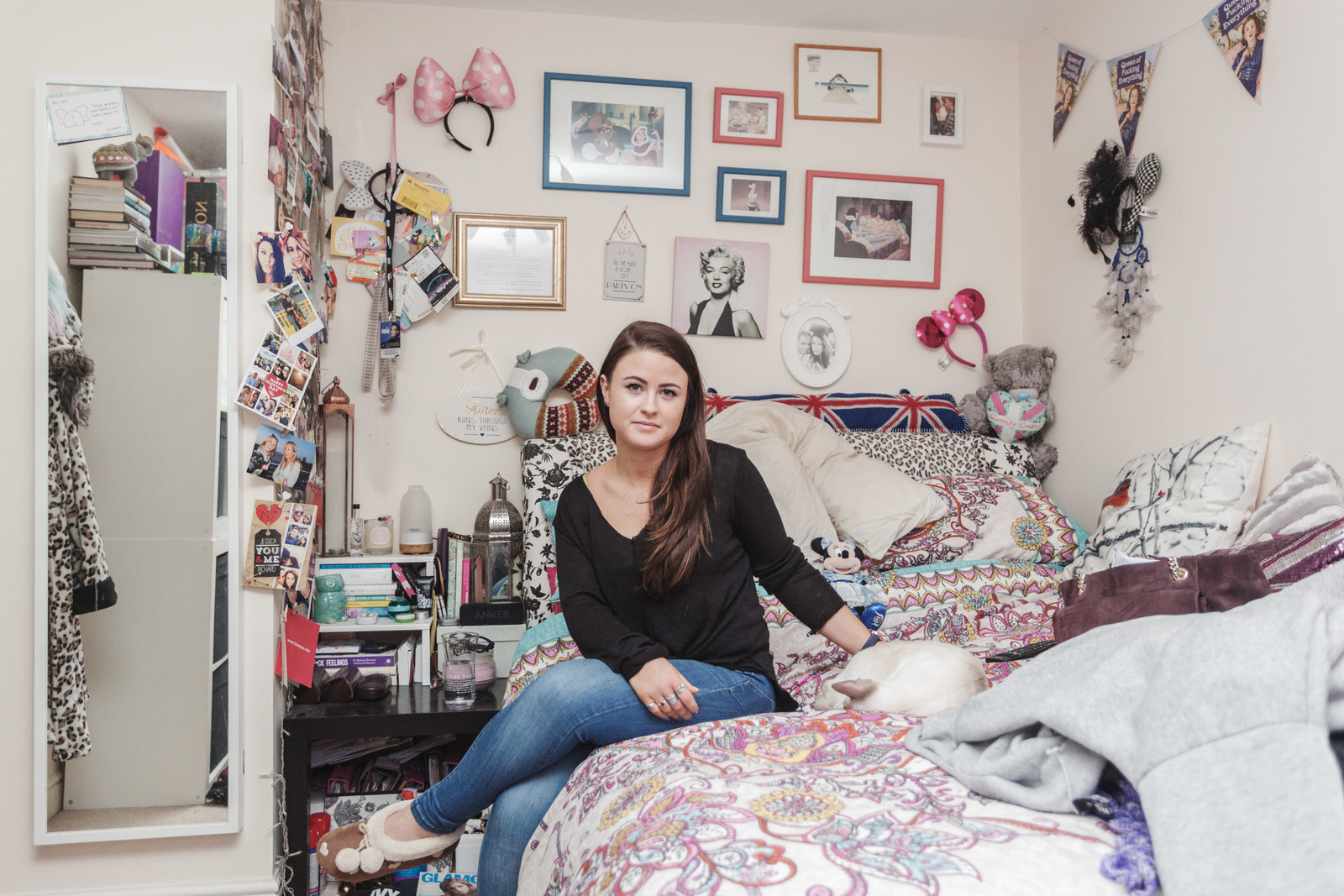 Marketing manager
Living in Salisbury in Wiltshire
Area's average salary: £21,694
Average monthly rent: £725
Average house price: £263,612
"As much as it's crap living underneath my parent's roof, I'd much rather stay here and put more away in order to save for my deposit," said Jess Pittman, who lives with her mum and sister. "When I was younger, I always had in my mind that I would be out of my parents' house by at least my early twenties and having moved out to go to university. Having to move back home to my parent's roof again, I've lost that independence."
She criticises the education system for failing to prepare young people with knowledge about housing and buying a property. "You are taught the curriculum and everything to pass your exams and when you go to the real world, you're not prepared," she said. When she started renting at university, she said, she had no idea about the extra costs involved. "I didn't understand that you don't just have to rent places, there are other costs – you have to pay fees and deposit and extras, and it's a huge amount of money just to get into a place."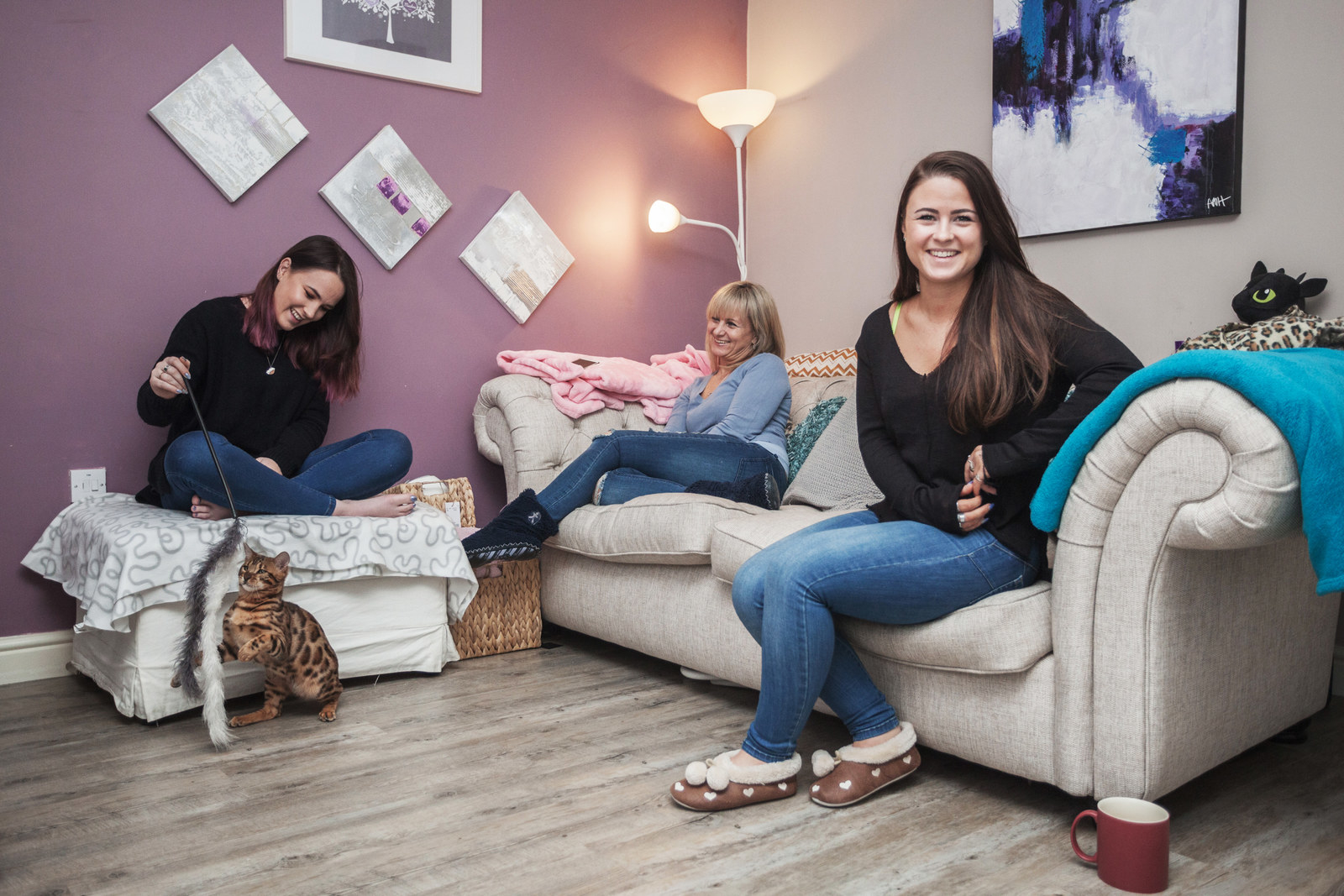 She has opened up a Help to Buy ISA and pays £200 into it monthly. "I am being more frugal than I ever was before with money. I've been putting money away for the last year or so and it still feels like a long time away to get the 5% deposit."
Her room is filled with childhood objects, like Minnie Mouse ears and a teddy bear. "Living with my sister and mum has certainly kept us really close," she said. "It sounds cheesy but it's like three best friends living together most of the time. But three women under one roof can get a little too heated occasionally.
"I try to pull my weight chores-wise – hoover, keep my room tidy and the bathrooms clean – but my mum is such a perfectionist with some things she just won't let me do it," she added.
Matt Pearson, 33.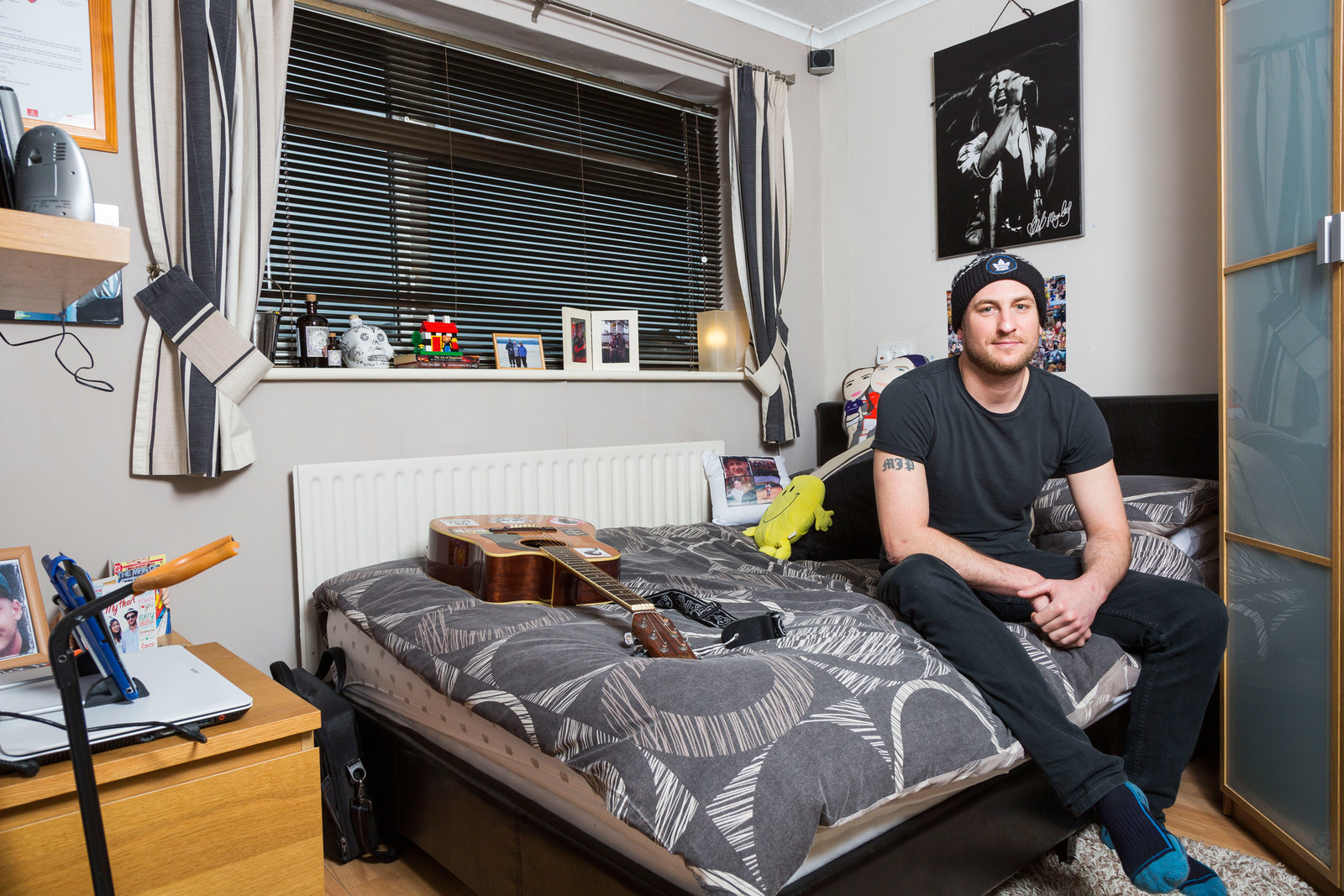 Musician and handyman
Living in Mickleover, Derby
Area's average salary: £23,644.40
Average monthly rent: £475
Average house price: £146,794.54
After living in Bangkok and working as a teacher and a guitarist, Matt Pearson, along with his rock band the Ladz from BKK, decided to return to the UK to push their music here in 2015. "Moving back with my parents was the cheapest option," but "a big shock," he said.
"I don't have the freedom to do what I want but obviously I get to save a hell of a lot of money and my mum is so lovely. She always cooks nice meals – everything from Italian food to Chinese food. My favourite is when she cooks up some Thai food for us."
Pearson gives his parents around £80 a month towards their rent and helps with the food shop and cleaning the house.
"In Bangkok, [the band] lived in a giant four-bed house with a big garden and we paid around £160 each a month. In Derby, we would be looking at paying £300–£400 for a tiny, tiny little house."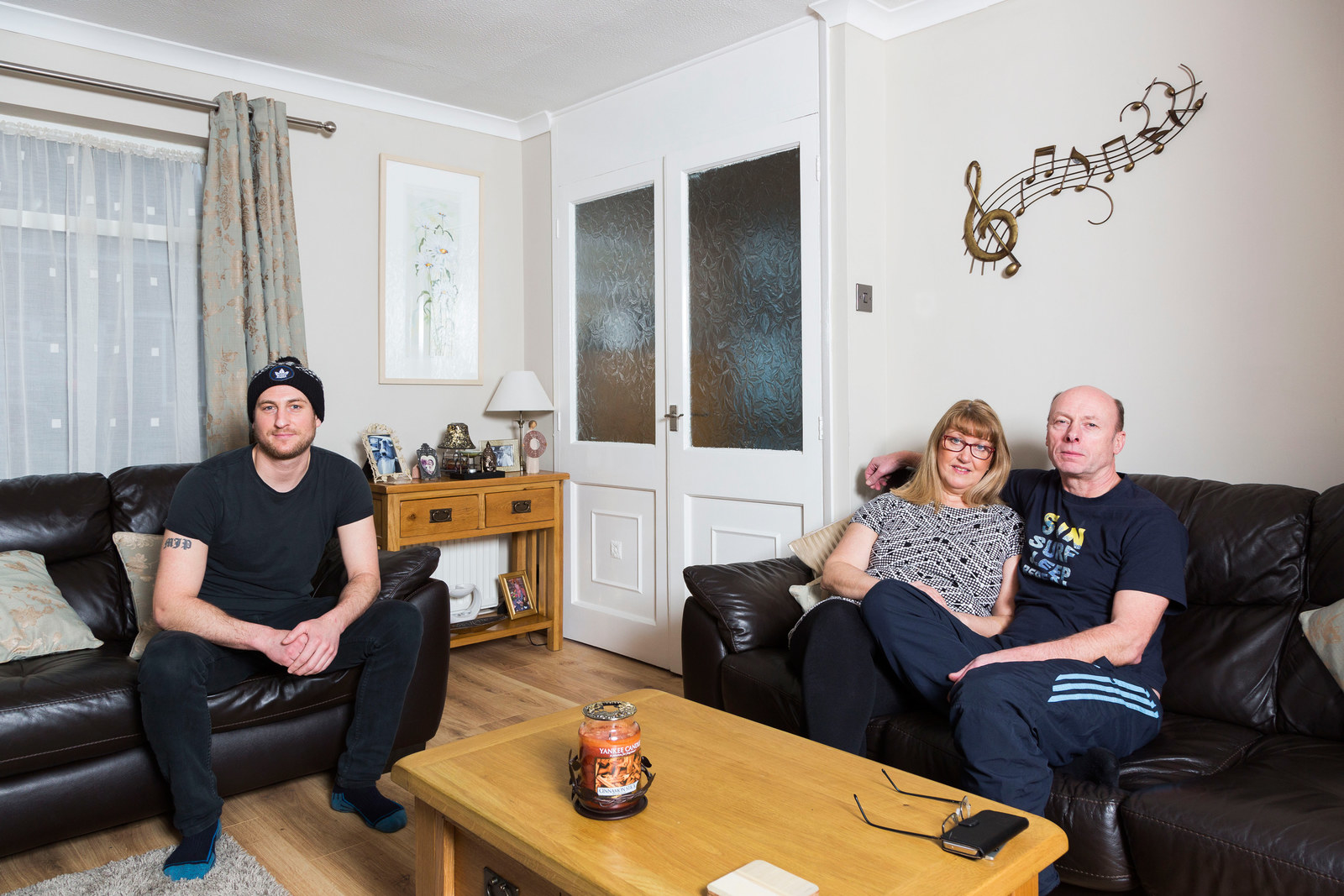 Pearson doesn't think his next house move will be to anywhere in the UK. He plans to head back to live in Bangkok next month with his 26-year-old girlfriend, who is from Thailand and works in sales and marketing. "We're getting a mortgage with a Thai bank, so then we would pay about £400 on monthly rent payments. All we have to save is a £1,000 deposit."

The accommodation the couple are looking at in Bangkok is in a condominium. Pearson said it will be a two-bedroom apartment and will have access to a swimming pool and gym.
Nicole Burstein, 33.
Author and part-time retail worker
Living in Edgware in London
Area's average salary: £25,272
Average monthly rent: £1,400
Average house price: £532,221.29
Nicole Burstein moved back to live with her parents in north London in 2008 due to illness, and to focus on her aim of becoming an established author. "I'm very, very lucky that I could move back in with my parents – it allowed me to do a master's in creative writing. I love writing and it's so frustrating not to earn much money from it," she said.
She works 24 hours a week at a retail job, which she describes as "really supportive", and thinks she is "lucky" because it offers a decent hourly wage, but it's not enough to move out and live alone on.
Burstein lives with brother and parents alongside her parents' four bichon frise dogs, who she adores. (Daisy and Poppy are pictured above – Poppy is on Burstein's lap.)
"I want my own independence and I crave my own space," she said. "I don't like the way I am living in my room. Everything is cluttered and I'm more of a minimalist." She said that living under her parents roof affects her diet: "It drives me a little mad and has an impact on my weight because I am not in control of the food shopping and or my cooking. My mum is very much in charge of the kitchen."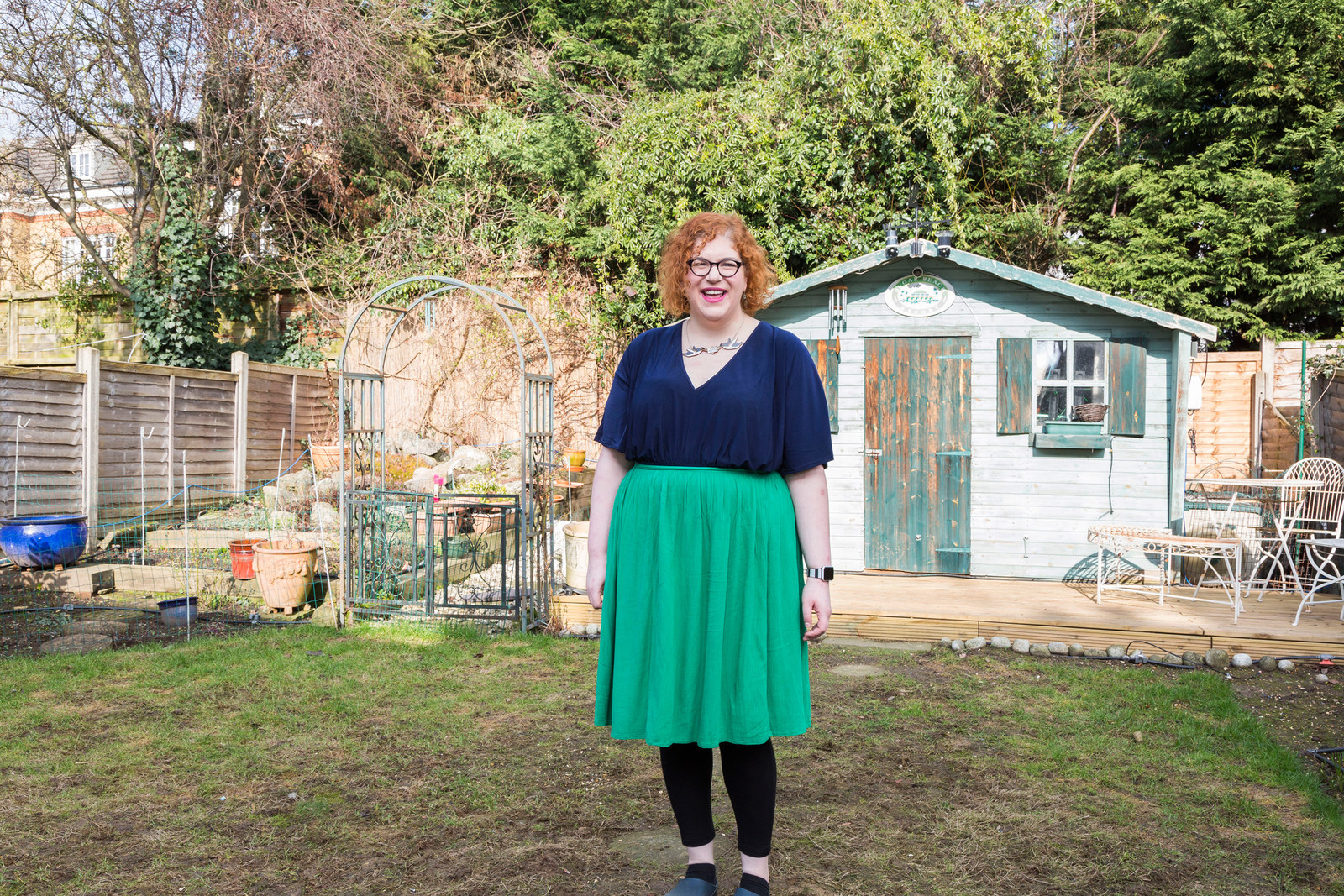 Although she doesn't face any stigma for living at home, she's aware of the differences between her life and those of some of her friends: "One of my best friends is a lawyer and I do feel conscious that she earns more money than I do, and the fact that most people in their early thirties are working and earning a good wage."
She gets on well with her 57-year-old mother and 63-year-old father. "We are a close family and they don't put pressure on me at all. I don't pay rent; I have offered many times but they just won't let me. They would rather that I save that money."
"I have something in the works for my future," she said. "If it doesn't work then I will have to really think about making a career move, and maybe moving out of London so I can afford to rent. Maybe a place like Edinburgh."
*Average annual salary by local authority, based on Office of National Statistics Annual Survey of Hours and Earnings (ASHE) 2016

**Average median monthly rent by local authority for one bedroom in a two-bedroom home between 1 October 2015 and 30 September 2016, from the Valuation Office Agency
***Average house sale price by local authority between September and November 2016, from the Land Registry