Jenna Fischer and Angela Kinsey are BFF goals.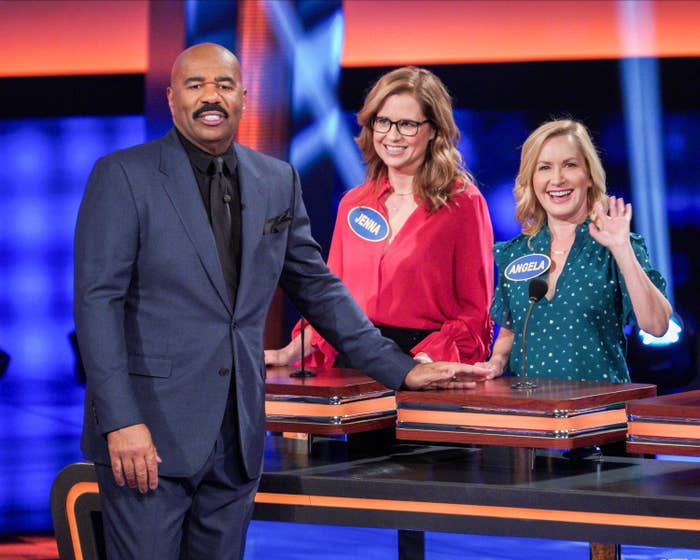 Like, literally. The Office stars are adding to their BFF-chronicling adventures with a new book, Office BFFs: Tales of The Office from Two Best Friends Who Were There, that's set for release in 2022.
While talking about the upcoming book, Kinsey and Fischer told People about the exact moment on The Office set that they became friends.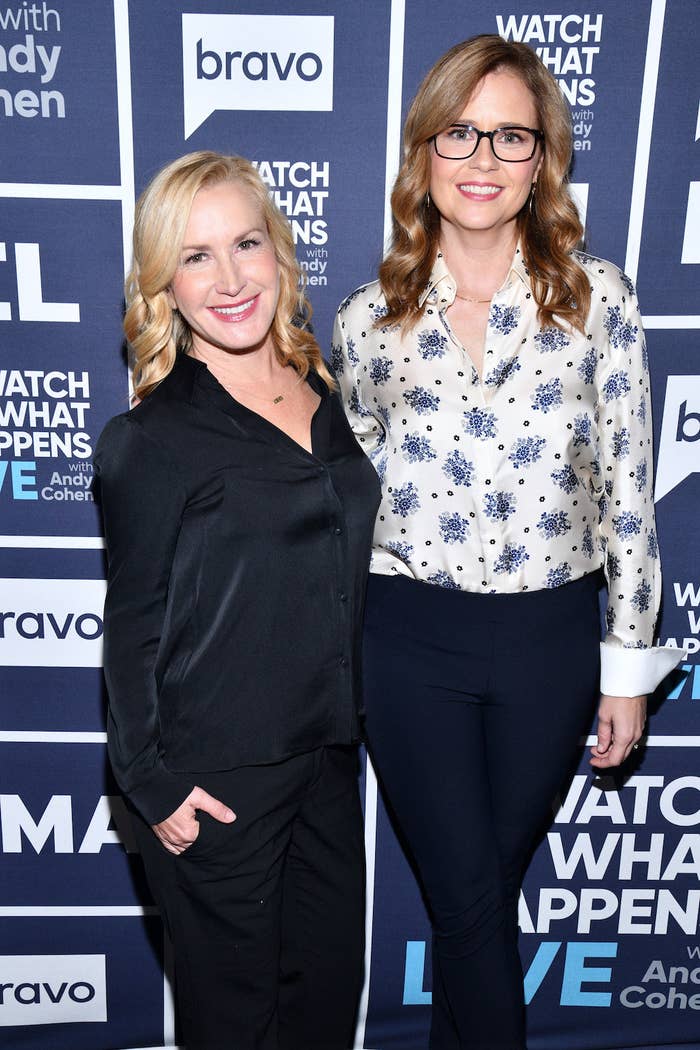 Specifically, while filming the legendary The Office episode "Basketball."
Fischer explained that the bond happened while sitting on a bench "for two full shoot days, which is about 12 hours each day," and by the end of the shoot they'd told each other their "life story."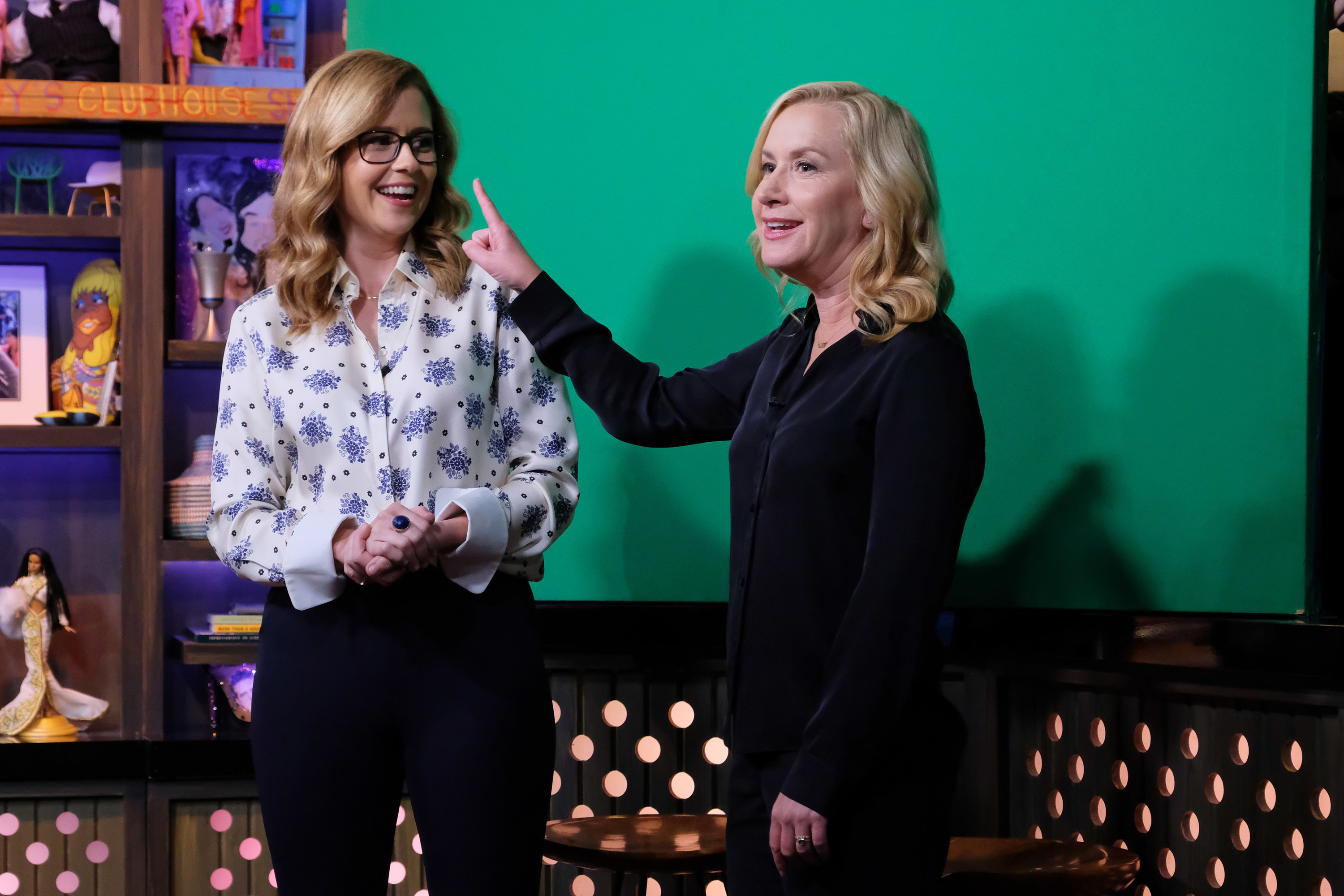 "We were leaving the warehouse and we were so giddy," she said. "We had this really fun friendship. You don't expect to make a friendship like this when you're older."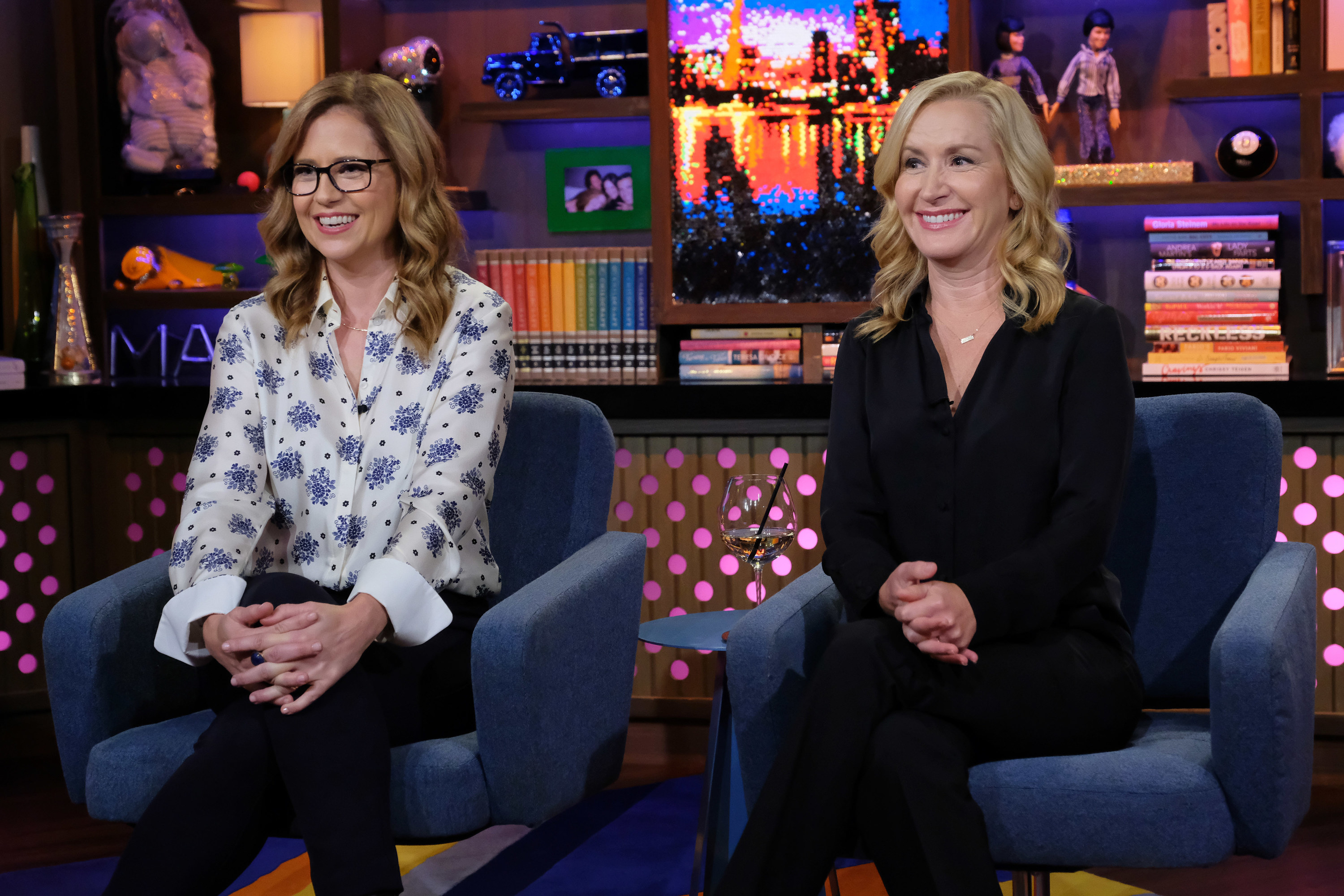 "We had to walk through this big parking lot, and it was at night," Kinsey continued. "Like school girls, we linked arms and started doing Schlemiel and Schlimazel from Laverne & Shirley and Steve [Carell] was walking up behind us."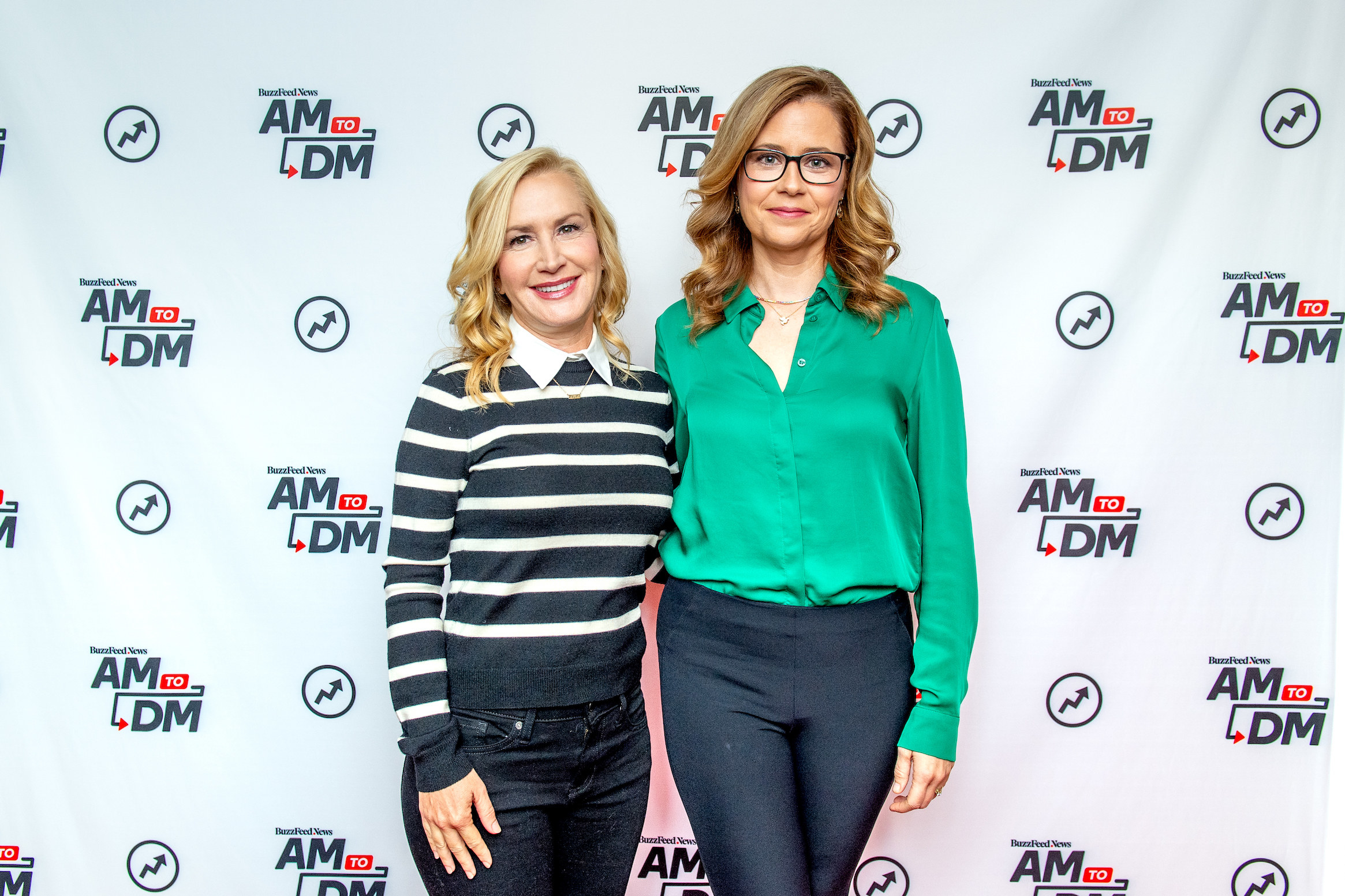 "We were so embarrassed and we were laughing. Steve was like, 'No matter what happens, this is what you'll take with you. This.' And he pointed at the two of us. He was so right."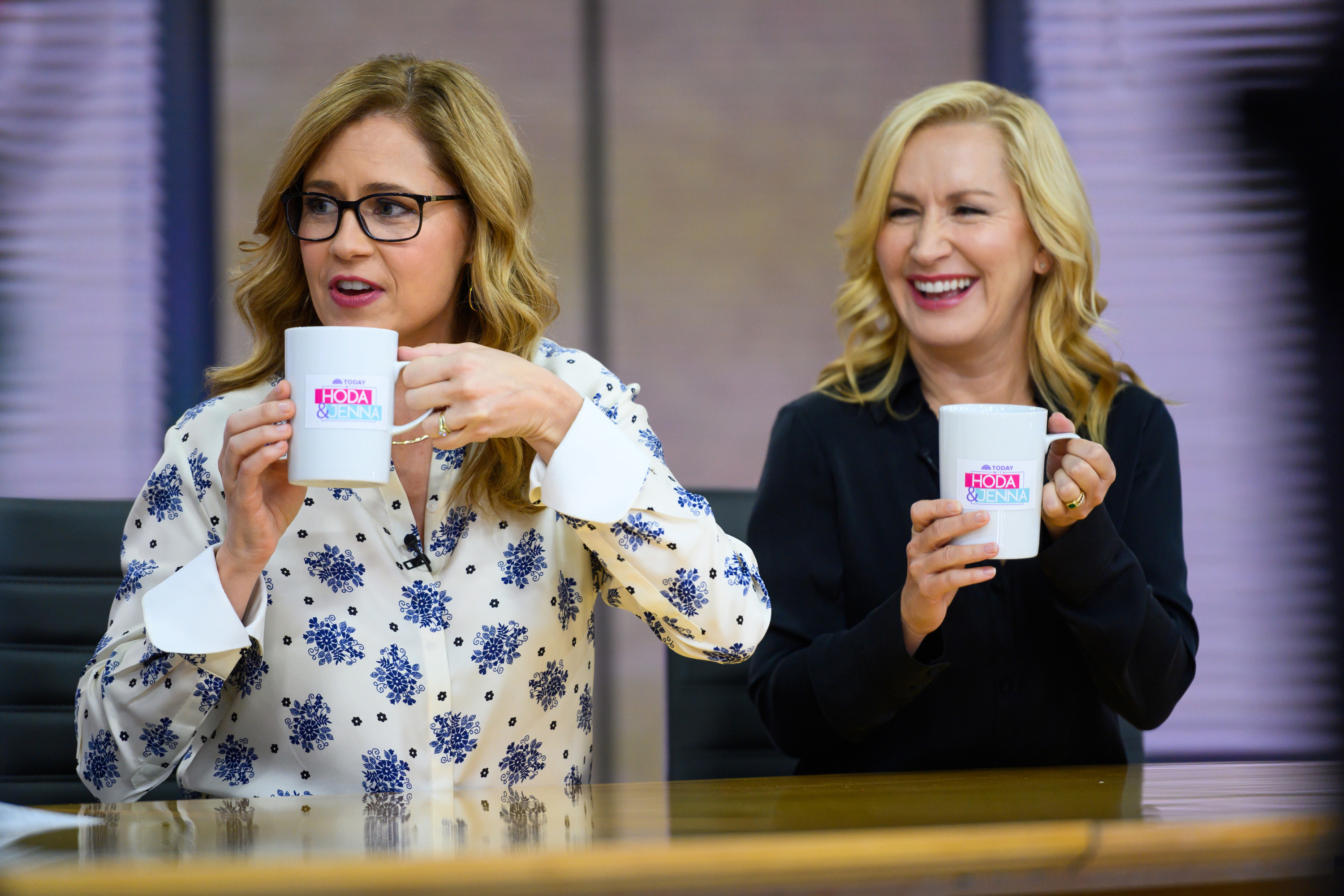 Aww! You guys!!!