Valentine's Day isn't until tomorrow, but Travis Barker and Kourtney Kardashian are celebrating early.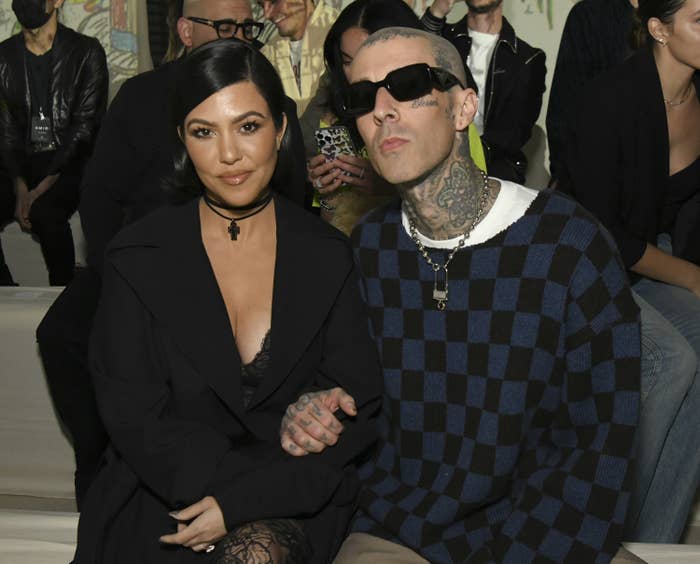 Kourtney shared Travis's massive V-Day surprise on her IG story, and let's just say he went hard — specifically, with two massive statues of Mickey and Minnie Mouse, surrounded by roses.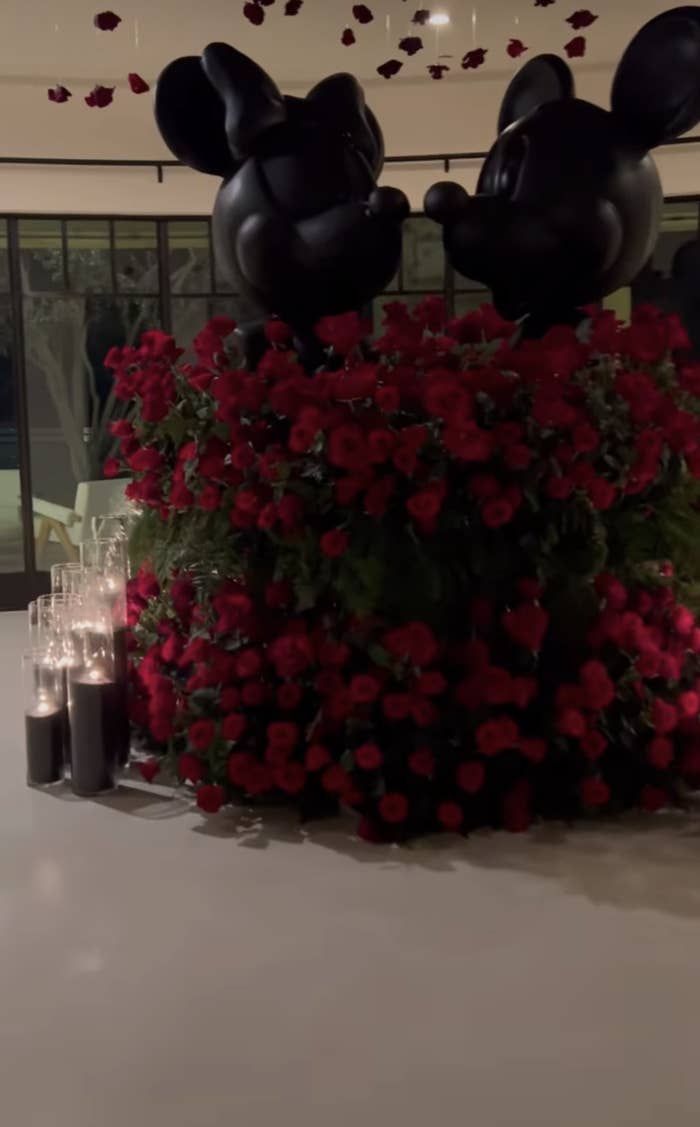 The roses were surrounded by tons of black candles too. Very goth.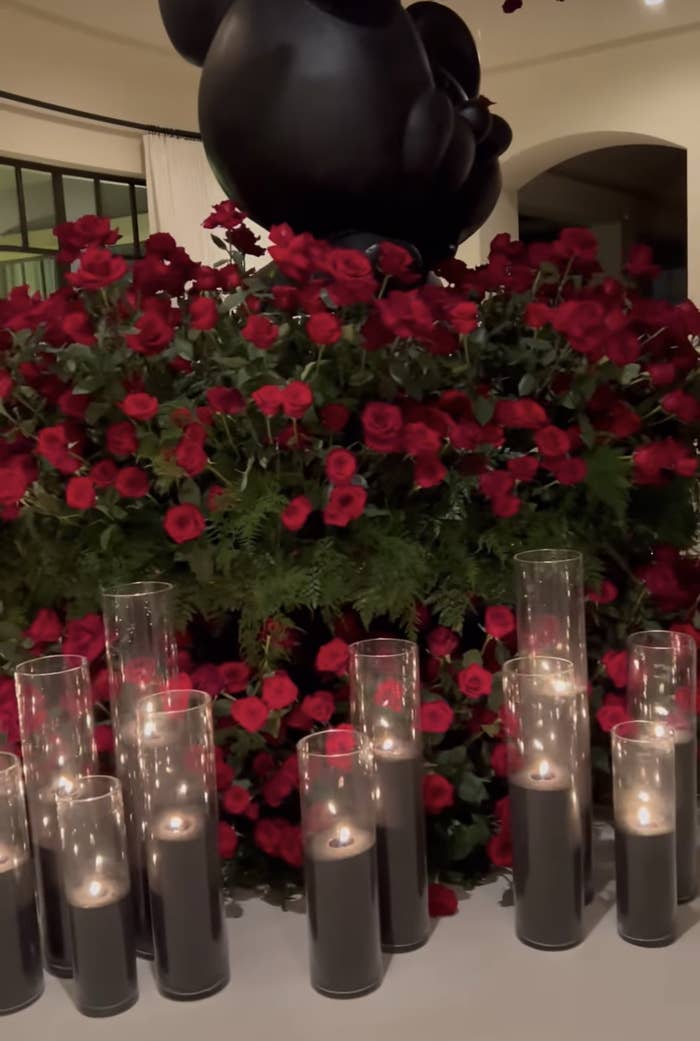 "[I] walked into this," Kourtney captioned a pic of the full display. How sweet!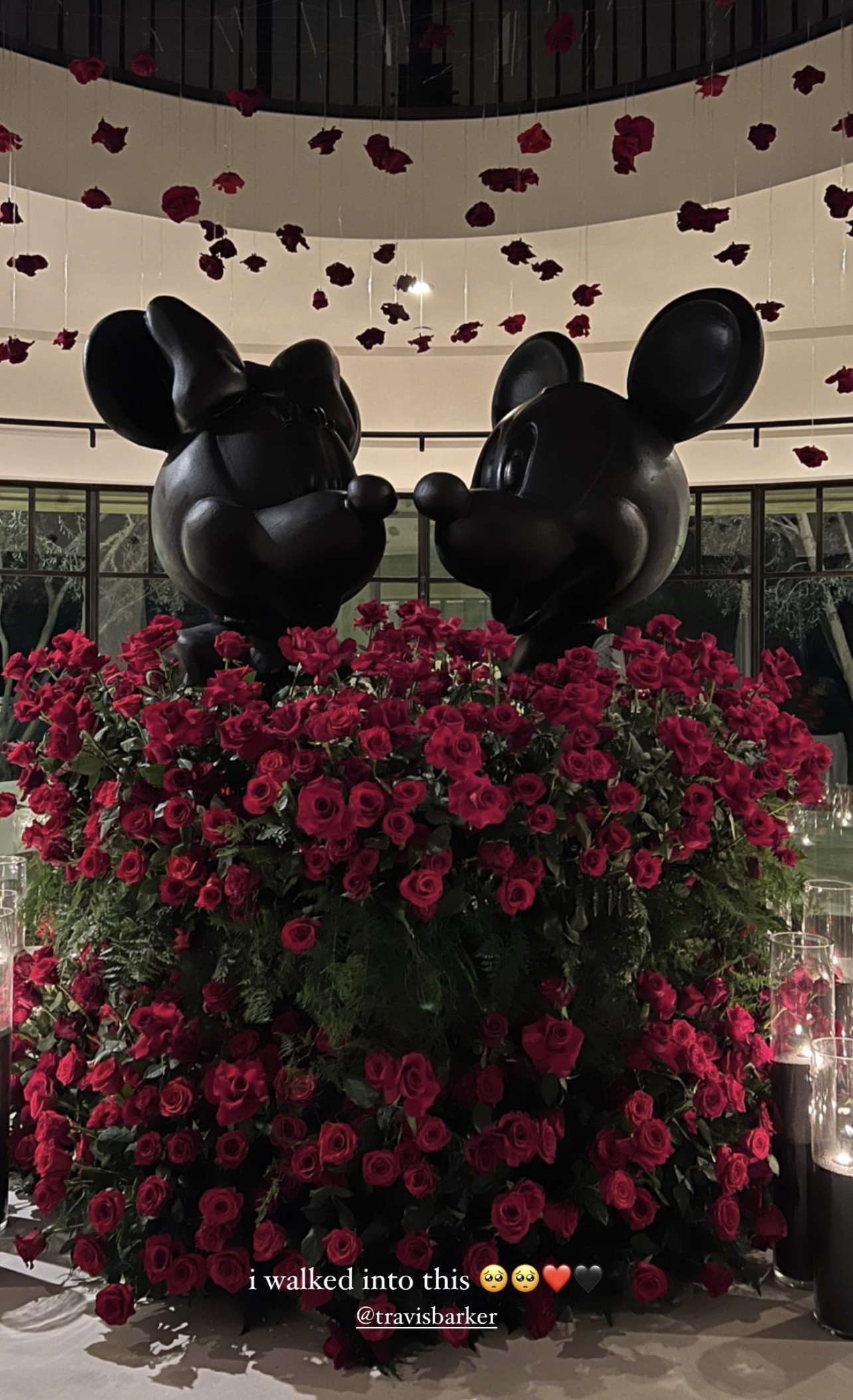 She also posted a pic of a Chanel bag and a pair of red heels. Another gift, or just some festive accessories? Only Kourtney knows.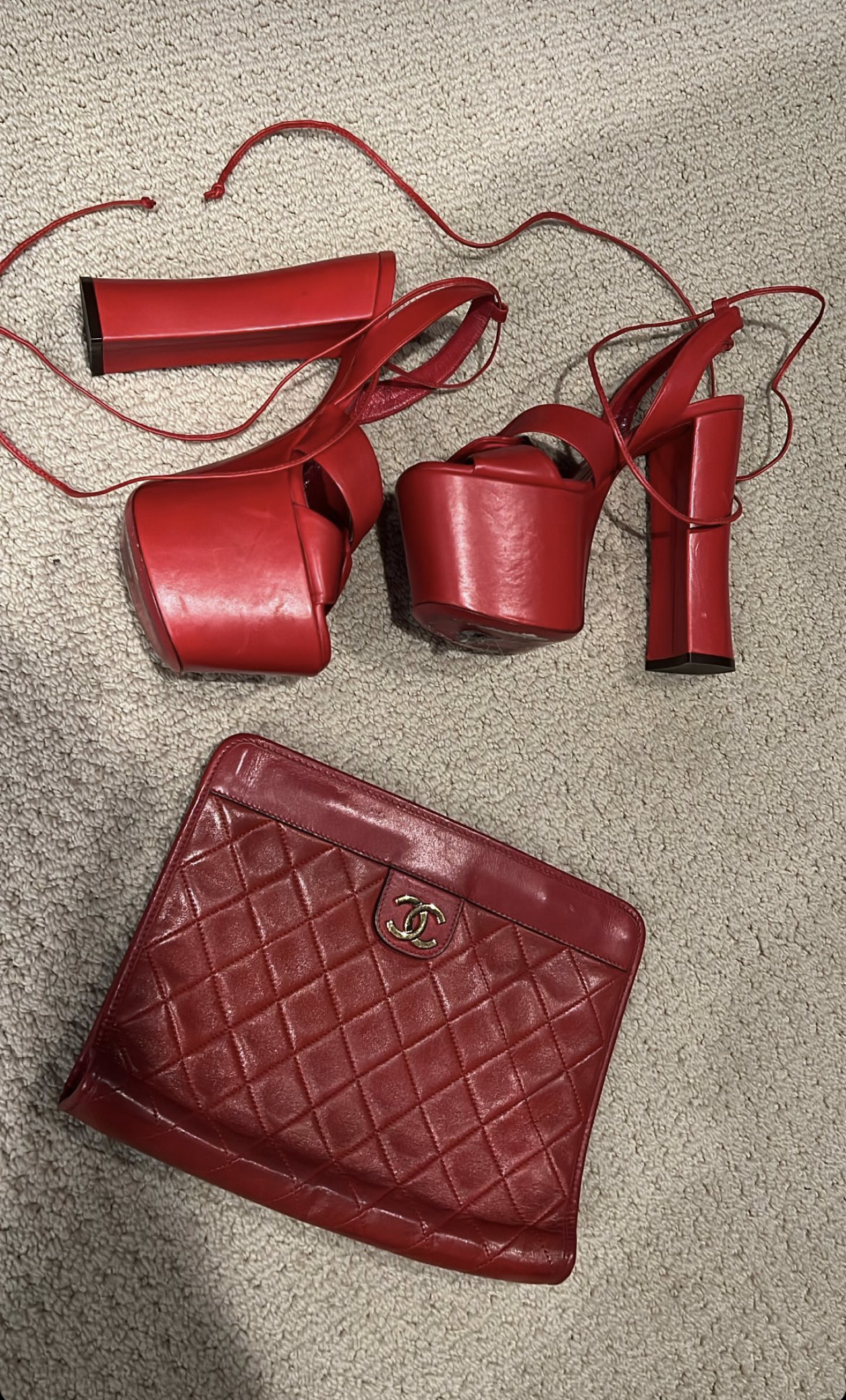 And it turns out that Valentine's Day is a family affair, as Kourtney's son Mason got all dolled up for the occasion in a spiffy suit too.
What can I say — love is contagious! Now, if you'll excuse me, I have to get to work on, uh, upgrading my own V-Day plans.