She shared the news on her Instagram alongside two photos documenting Elliot Grainge proposing to her...
...as well as a picture of the couple kissing, in which Sofia is not-so-sneakily flashing her engagement ring.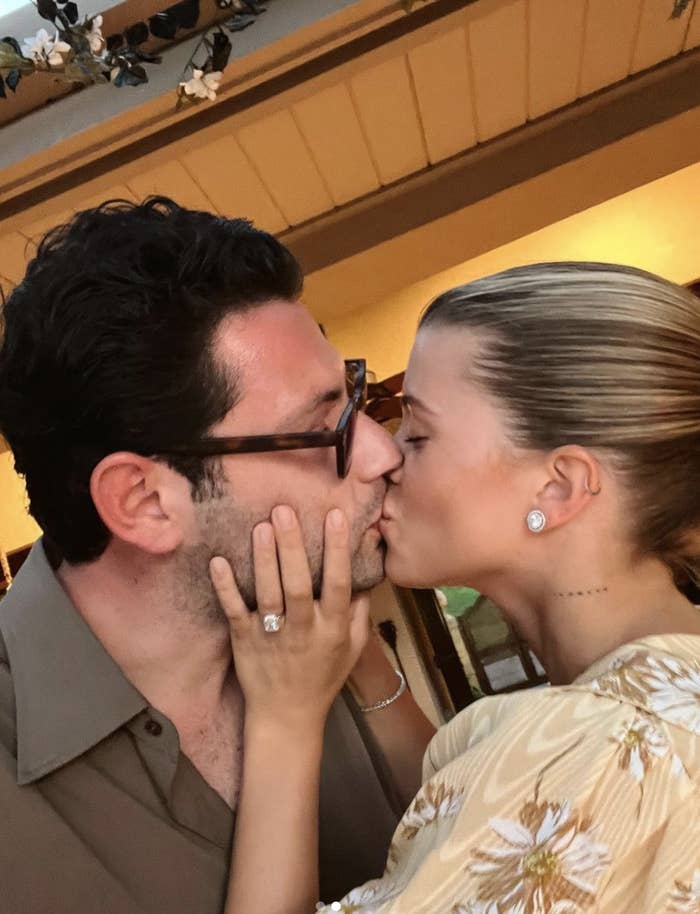 "Forever isn't long enough," she wrote in the caption.
...and Sofia showed her love in the comments.

The pair have been dating for at least a year, as Sofia went IG official with their relationship last year.
Even though the news of their engagement might come as a surprise, it's possible that Sofia dropped a hint or two about the change in her relationship status recently.
Just a week ago, Sofia posted a photo of herself standing in front of a door, with the caption, "Wedding season is in full effect!" She wasn't kidding.
Congratulations to the happy couple!