In an interview with PopSugar, SNL costume designer/producer Tom Broecker revealed how he and and wardrobe designer Dale Richards pulled off the look in just under 90 minutes.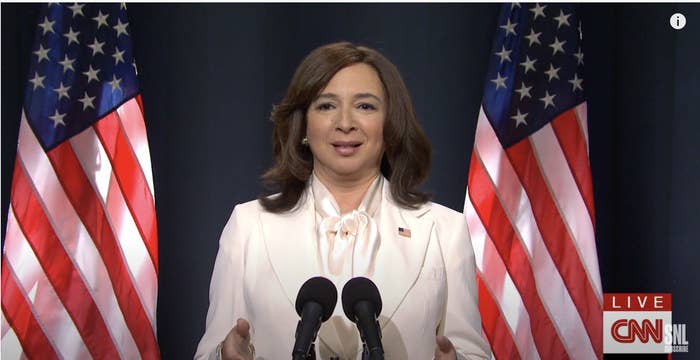 "My assistant started capturing screen grabs of everything [Harris] was wearing so we could get all the details right — the shoes, the jewelry, the hair, makeup, blouse, and the suit," Broecker explained.
"By 9 p.m. we had pulled all the 'research' photos together and started looking through our stock to see if there was anything that could work."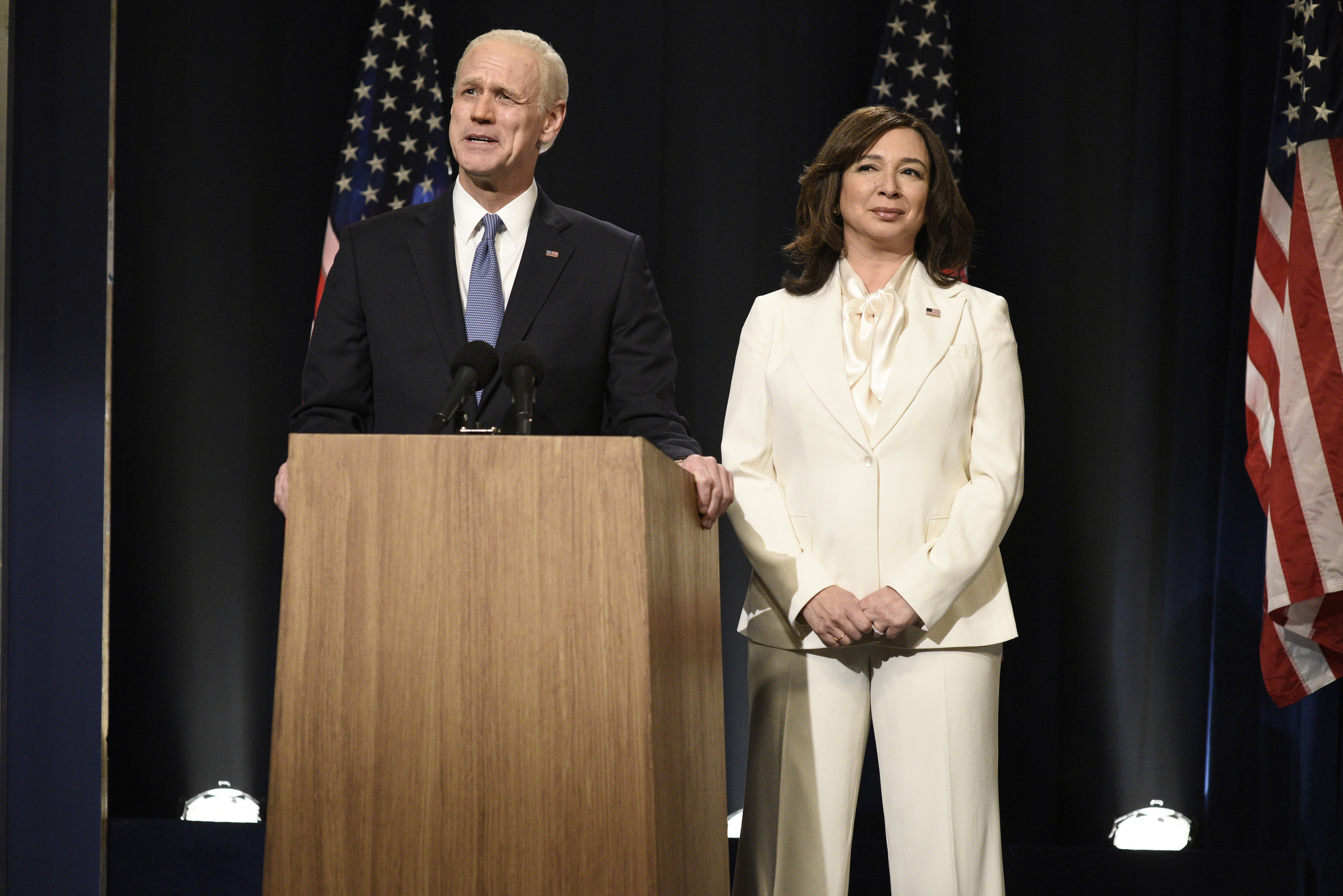 "Every store in the city had been closed for hours. There was no way to shop this look anywhere, except in our back rooms."
After what Broecker described as "Eighty minutes later, and four tailors exhausted," Rudolph was ready for the stage — but there was one final detail missing.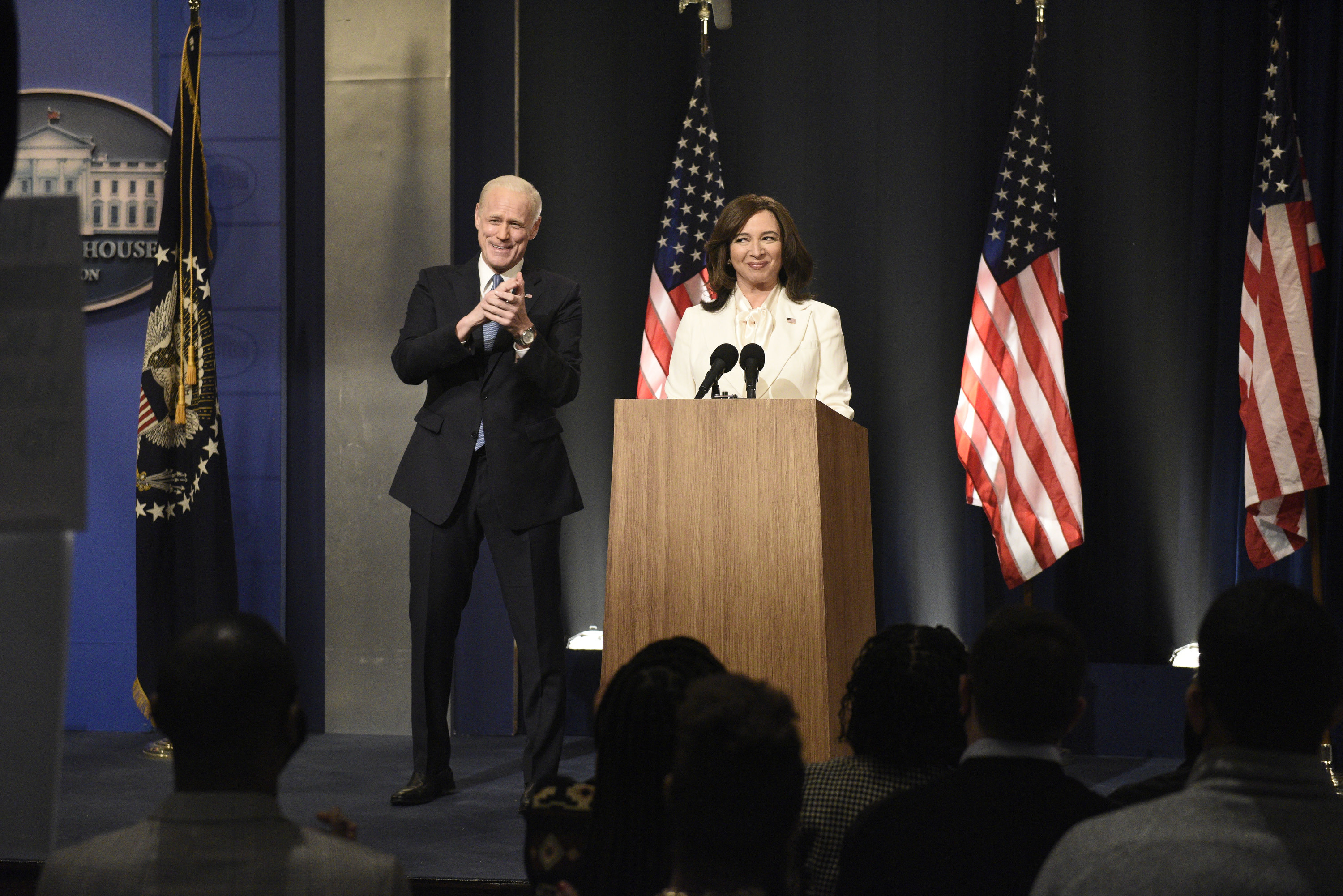 "As she was leaving her dressing room, I realized she didn't have her flag pin on her lapel. Her dresser went running into the wardrobe room to get her flag pin."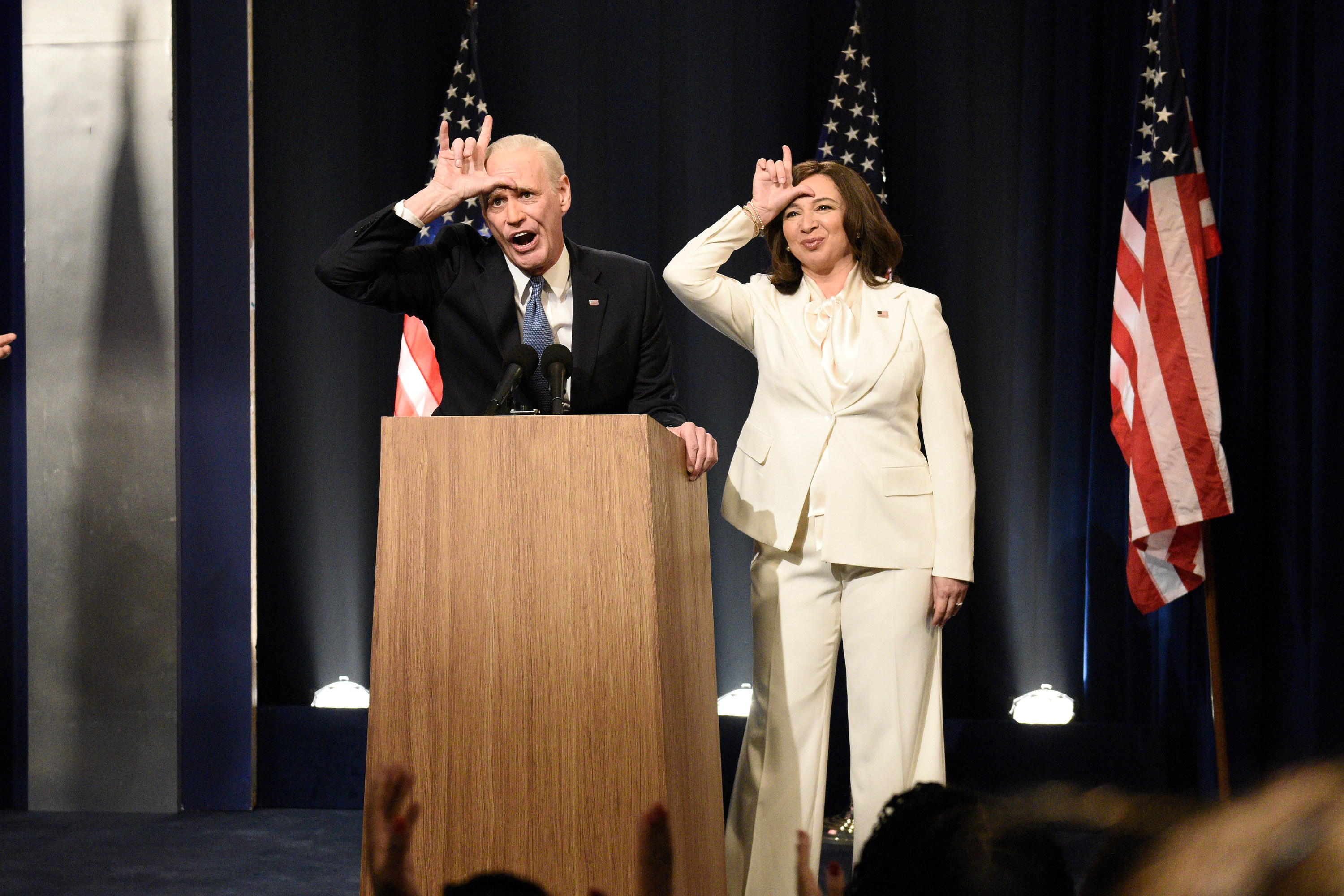 And that's how they pulled it off. Pretty impressive, huh?