Sam Smith's Mom Swiped A Mug From Abbey Road
Pretty sneaky.
Get ready: Sam Smith's new album, Love Goes, is out this Friday, Oct. 30 — and to commemorate the occasion, they're planning a sure-to-be-powerful intimate performance at London's iconic Abbey Road Studios.
A few weeks ago, Sam posted a picture of a piping hot mug emblazoned with the Abbey Road logo with the following caption: "Nicked this mug from Abbey Road when I was 15. Excited to return it to its home in a few weeks!!"
As it turns out, that wasn't quite the full story. Smith recently went on Australian TV show The Project and explained that they, in fact, were not the mug thief.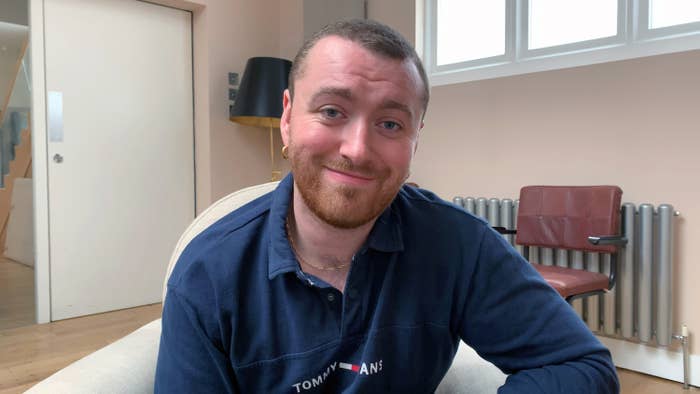 "I'm gonna be honest here — I didn't actually take it. My mum took it," they laughed. "She put it her handbag. I didn't have a handbag."
Sam, now that you've come clean, we have one question for you: After keeping this secret for so long, Capi?