Sam was the musical guest on the latest episode of Saturday Night Live (Aubrey Plaza was the host) — and they brought Kim along for a performance of "Unholy" in a very unexpected way.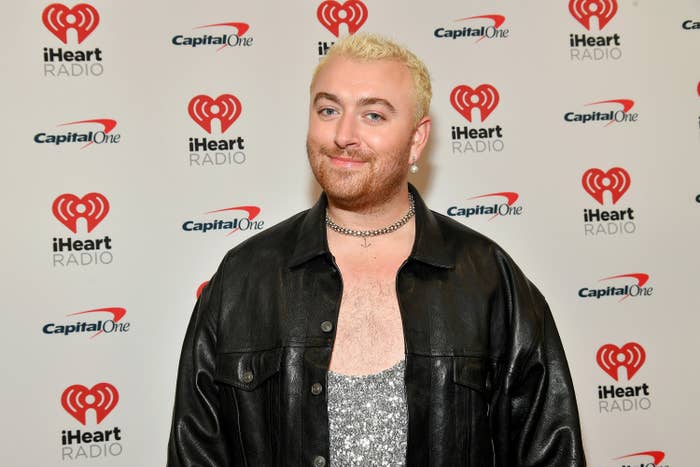 Like, really big.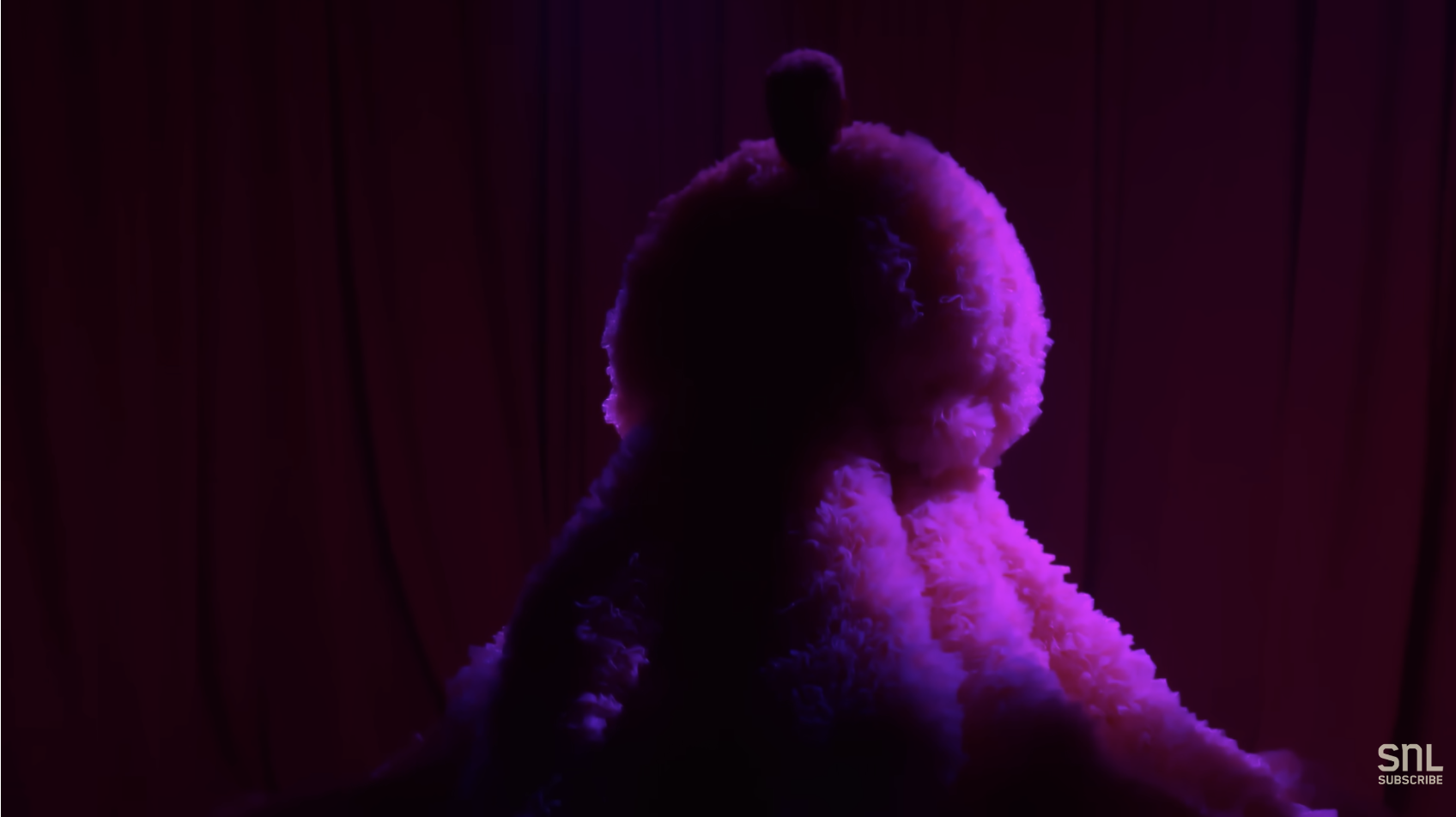 Midway through the performance, two dancers came out to open up Sam's coat — revealing that Kim was sitting on a ledge, just underneath, the whole time.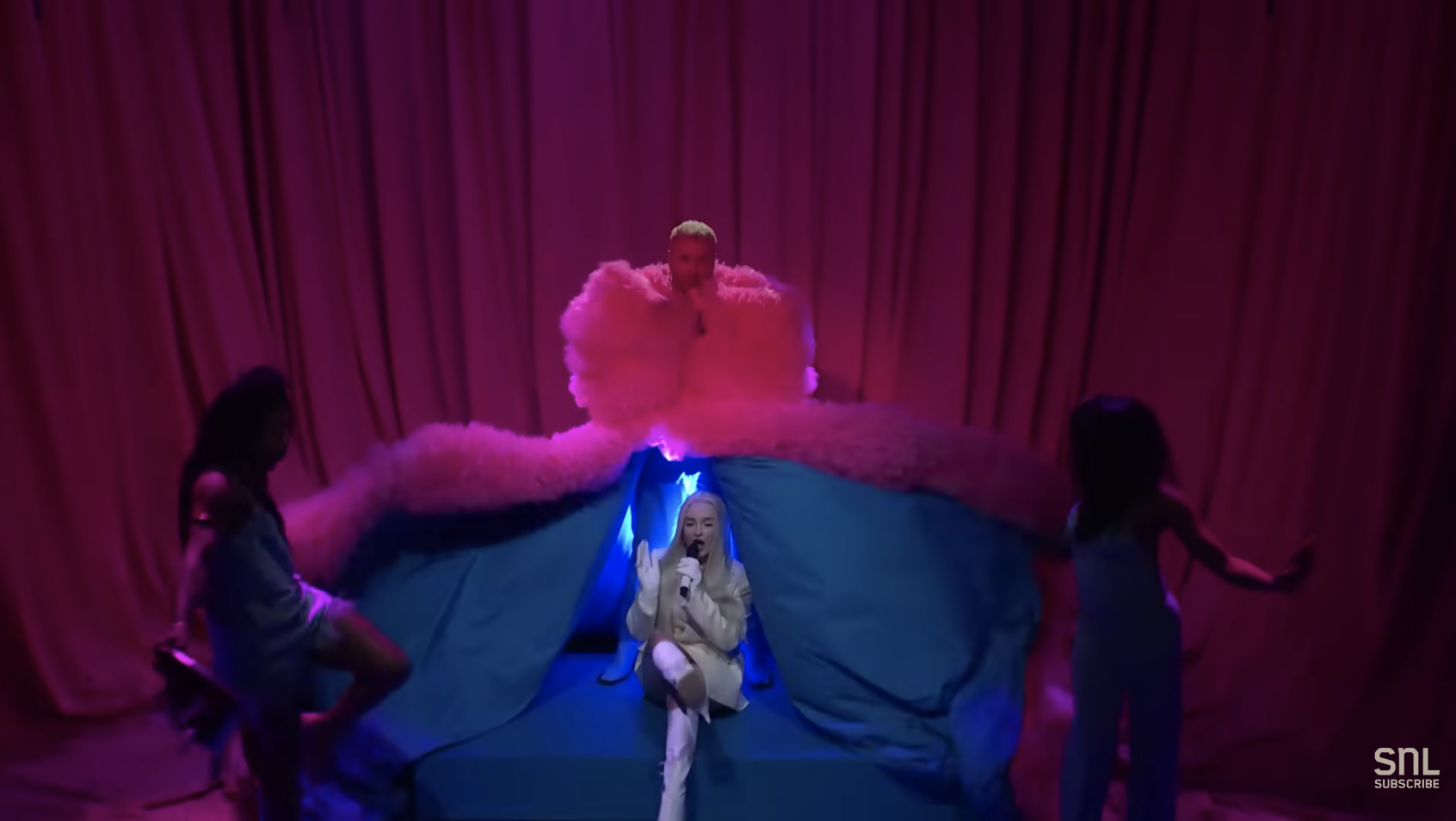 Then, Sam put on a huge hat that had devil horns and kind of looked like a big cooking pot. It was an...interesting style choice.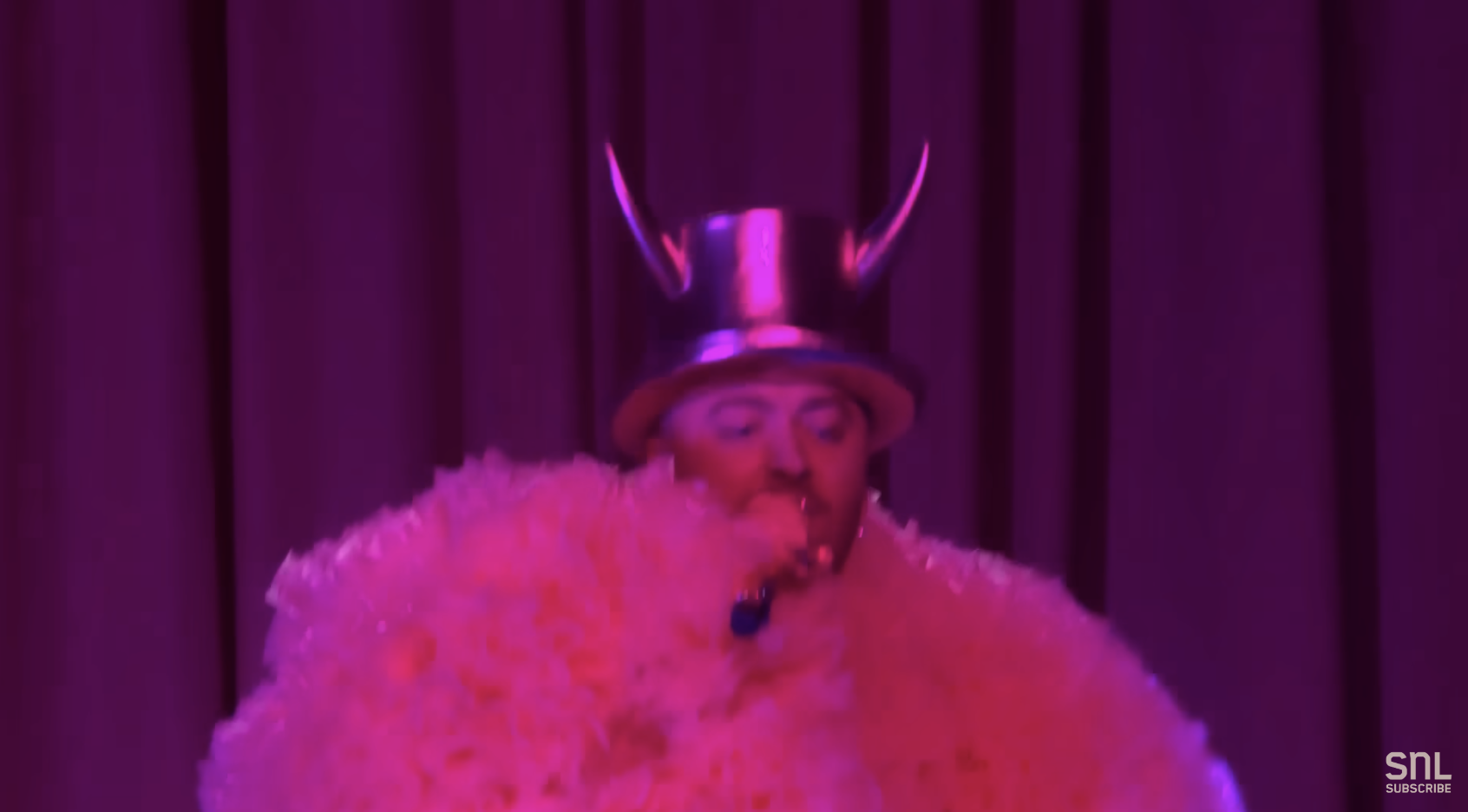 Kim wasn't the only trick Sam had under their sleeve (or, specifically, dress). For their performance of "Gloria," Sam also brought out Sharon Stone — like, thee Sharon Stone.
And the night also marked Kim's SNL debut. Maybe her and Sam will be back again one day! YOU NEVER KNOW.