One of the many roles Hayek's played in her legendary career was Elisa, the girlfriend of Jack Donaghy (Alec Baldwin) in 30 Rock.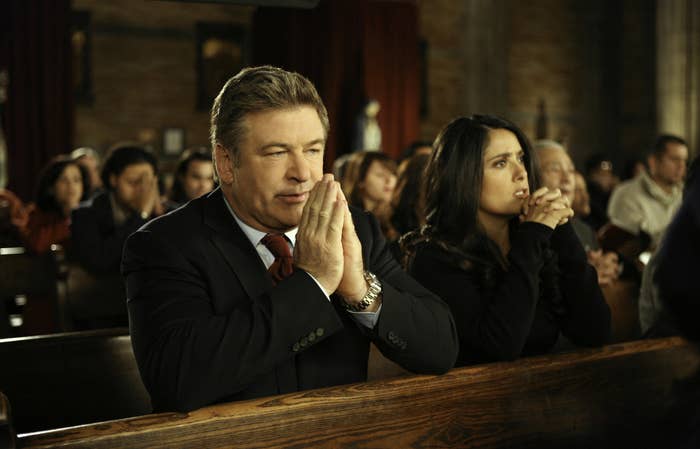 Alec Baldwin's wife is, as you probably know, Hilaria Baldwin — who faced a massive controversy near the end of 2020 amid claims that she was faking a Spanish heritage.
So it's no surprise that, while appearing on Andy Cohen's Radio Andy SiriusXM show, Hayek was asked to weigh in on all the Hilaria-ty.
"A lot of my friends asked me, 'Did you hear about this? Oh my god!'" she said, before defending Hilaria's Spanish heritage claims: "We all lie a little bit. She makes my friend happy."
"She fooled me because she's such a good mother and she has five of them! And, you know, I don't care."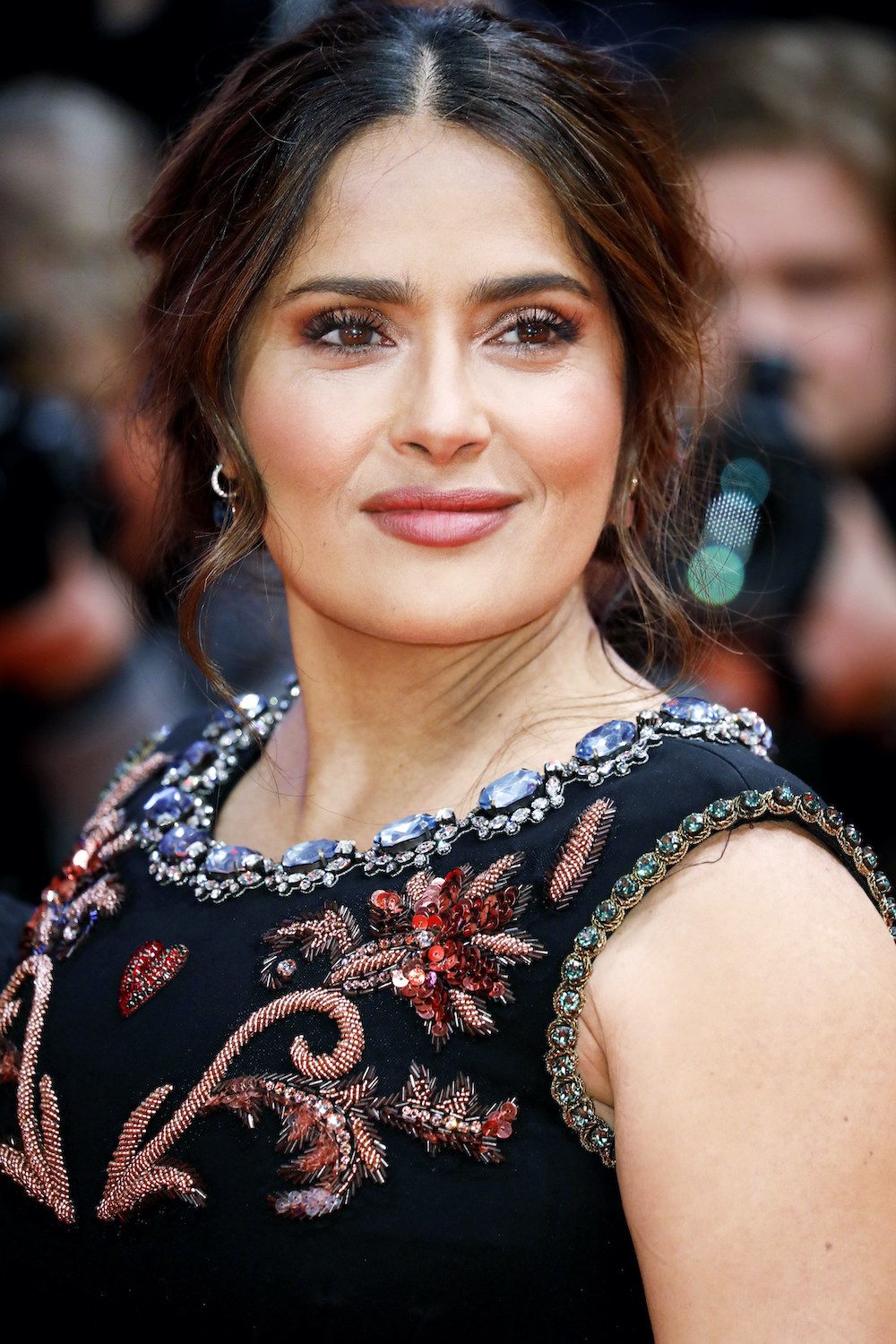 After Hayek said she didn't mean to "betray or hurt anybody's feelings," she offered: "I don't know if it's right or if it's wrong. I'm not gonna judge somebody just because of that one thing."
"It makes me feel proud that people are inspired because you know, I am Mexican-Lebanese, but my ancestors on my mother's side are Spanish," she continued, adding that Hilaria is "smart to want to be Spanish...we're cool."
"It is a bizarre story, but don't we all create our own character in life?" Hayek added, before seemingly backtracking a smidge: "I mean, this might be extreme. OK. I don't care."
"She's not a bad person — [she's] a good person, a good mother, and a good wife," she concluded, adding that Hilaria is "very kind to me. ... That's all I care about."