There's already been plenty of celebrity reactions to President Joe Biden and Vice President Kamala Harris's historic inauguration today, but Rihanna might just have them all beat.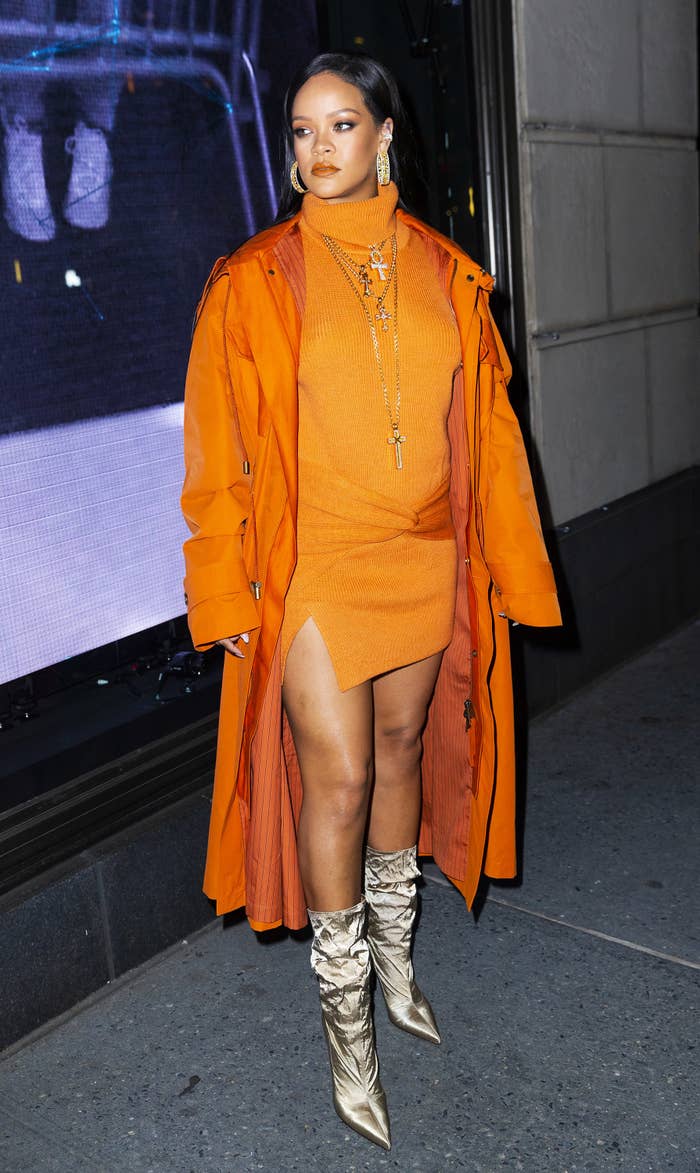 Rih tweeted "I'm just here to help 🤷🏿‍♀️" along with an instantly iconic pic of her taking out garbage bags in an undeniably stylish fit and the hashtag #wediditJoe.
Rihanna hasn't been shy about her support of Biden and Harris in the past. When the election was called on Nov. 7, she posted a picture of the duo along with a caption that read in part: "So much work to do, so much hurt to undo! Let's GO! 💪🏿 I'm so proud of you America!"
She was also urging Americans to get to the voting booth months before Election Day.
And now she's given us a whole new way to take out the trash while making a political statement in style, too. Is there anything Rihanna can't do?