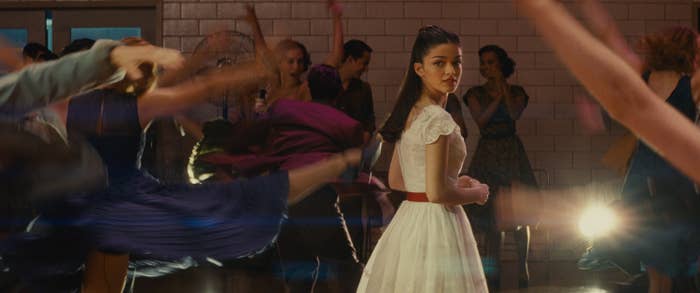 So it was more than a little surprising when Rachel recently revealed in the comments of an Instagram post that she's not invited to this year's Oscars — even though West Side Story is nominated for seven awards.
When an IG user asked her what she'd be wearing to the Oscars, she responded, "i'm not invited so sweatpants and my boyfriend's flannel."

In a second comment, Rachel explained further that "i have tried it all but it doesn't seem to be happening."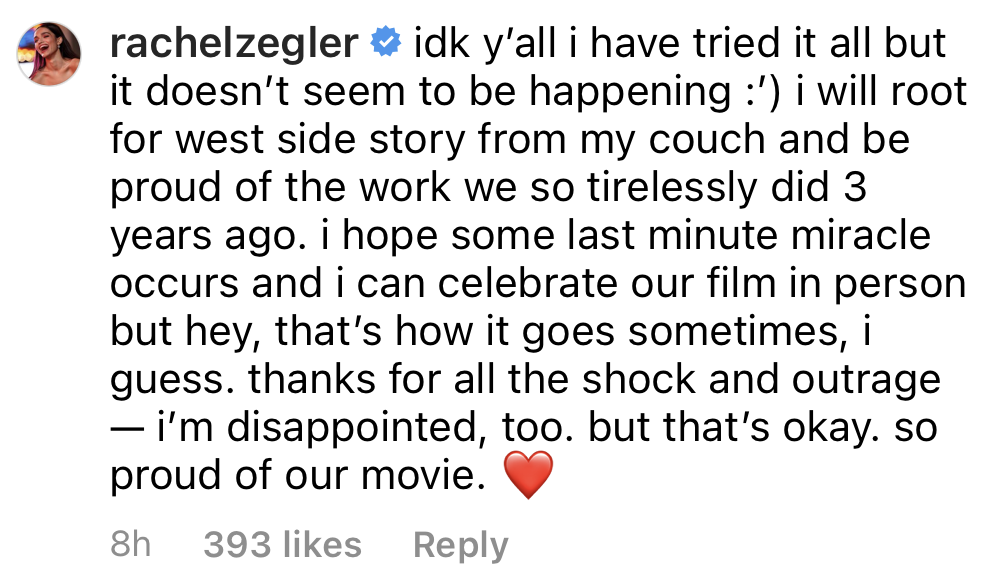 "i will root for west side story from my couch and be proud of the work we so tirelessly did 3 years ago," she continued.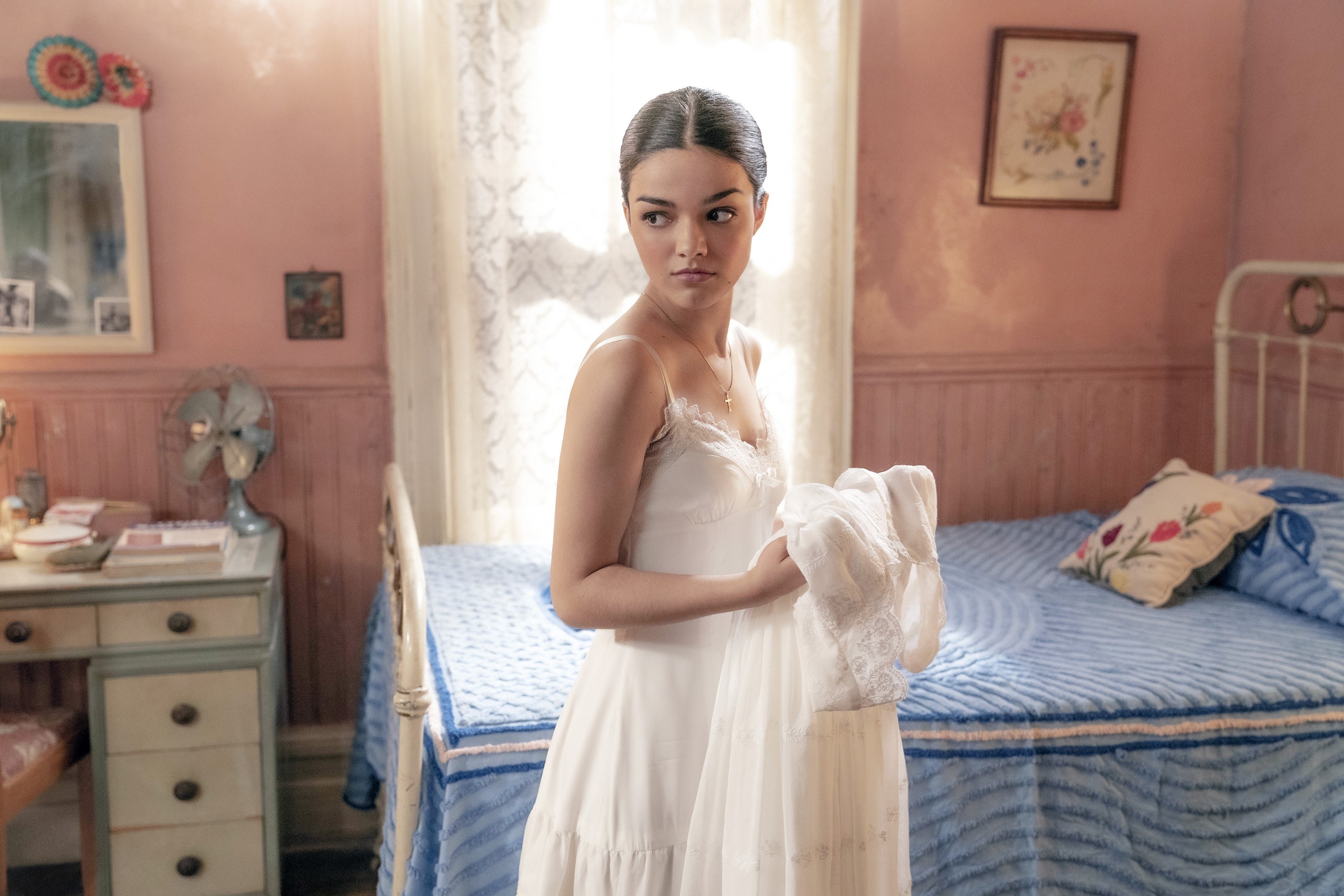 "i hope some last minute miracle occurs and i can celebrate our film in person but hey, that's how it goes sometimes, i guess."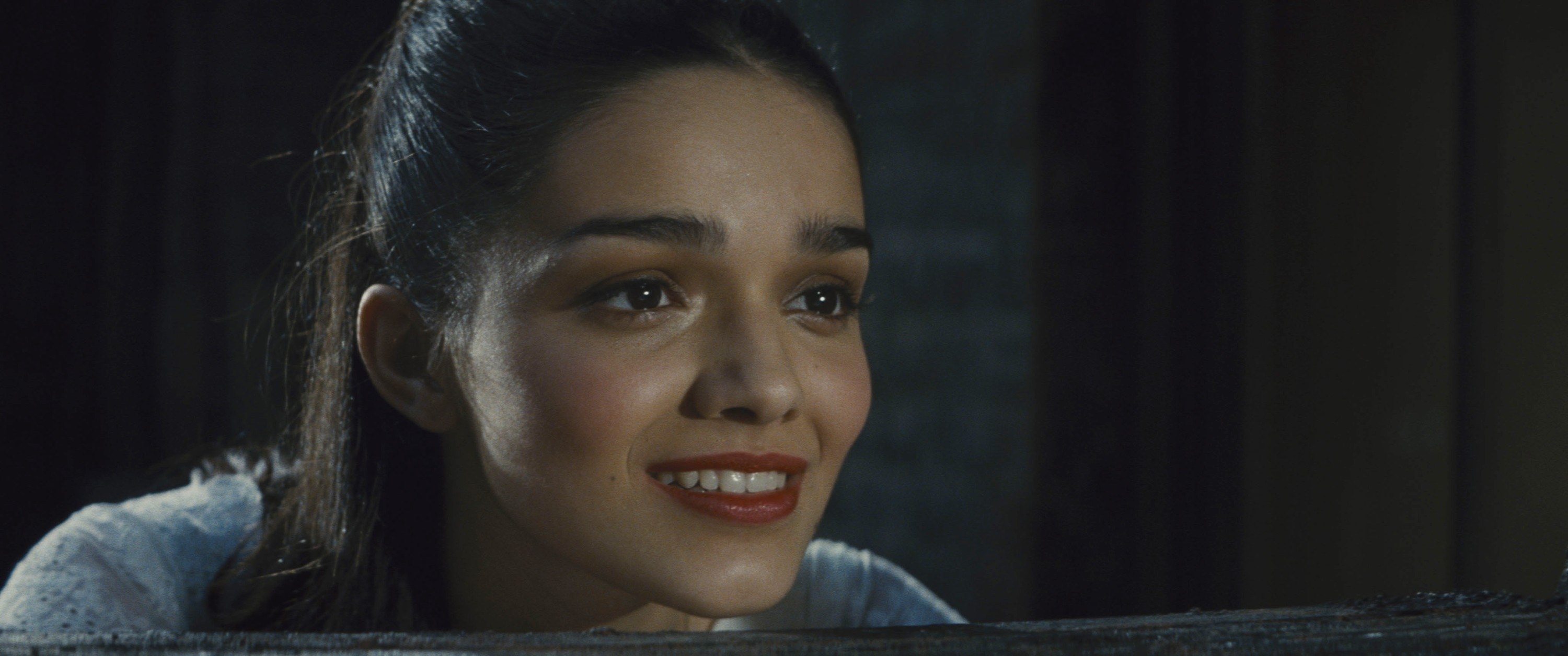 Rachel also thanked fans for their "shock and outrage" and noted that she's "disappointed, too," but she's still "proud" of the film in general.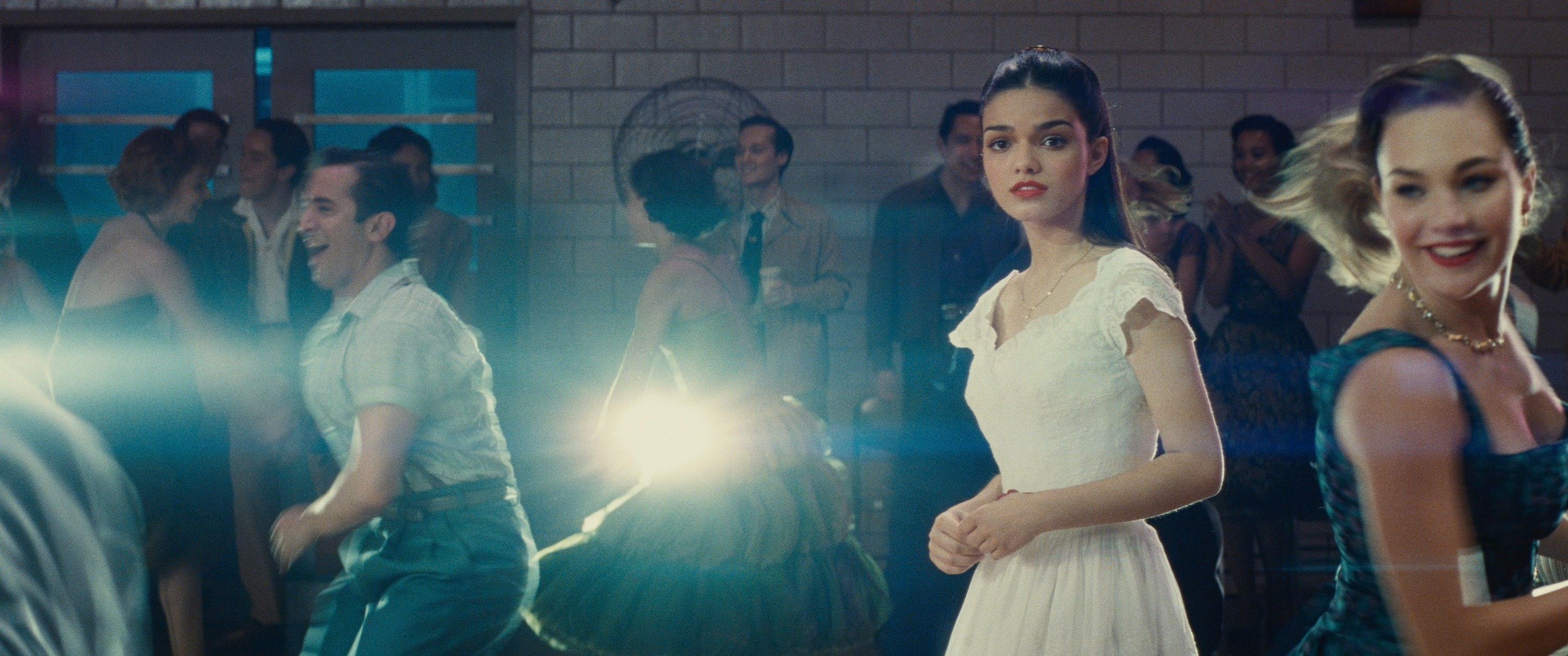 As well she should be! But it's a little ridiculous that she wasn't invited — I mean, what's the deal? She is great in the movie, for starters.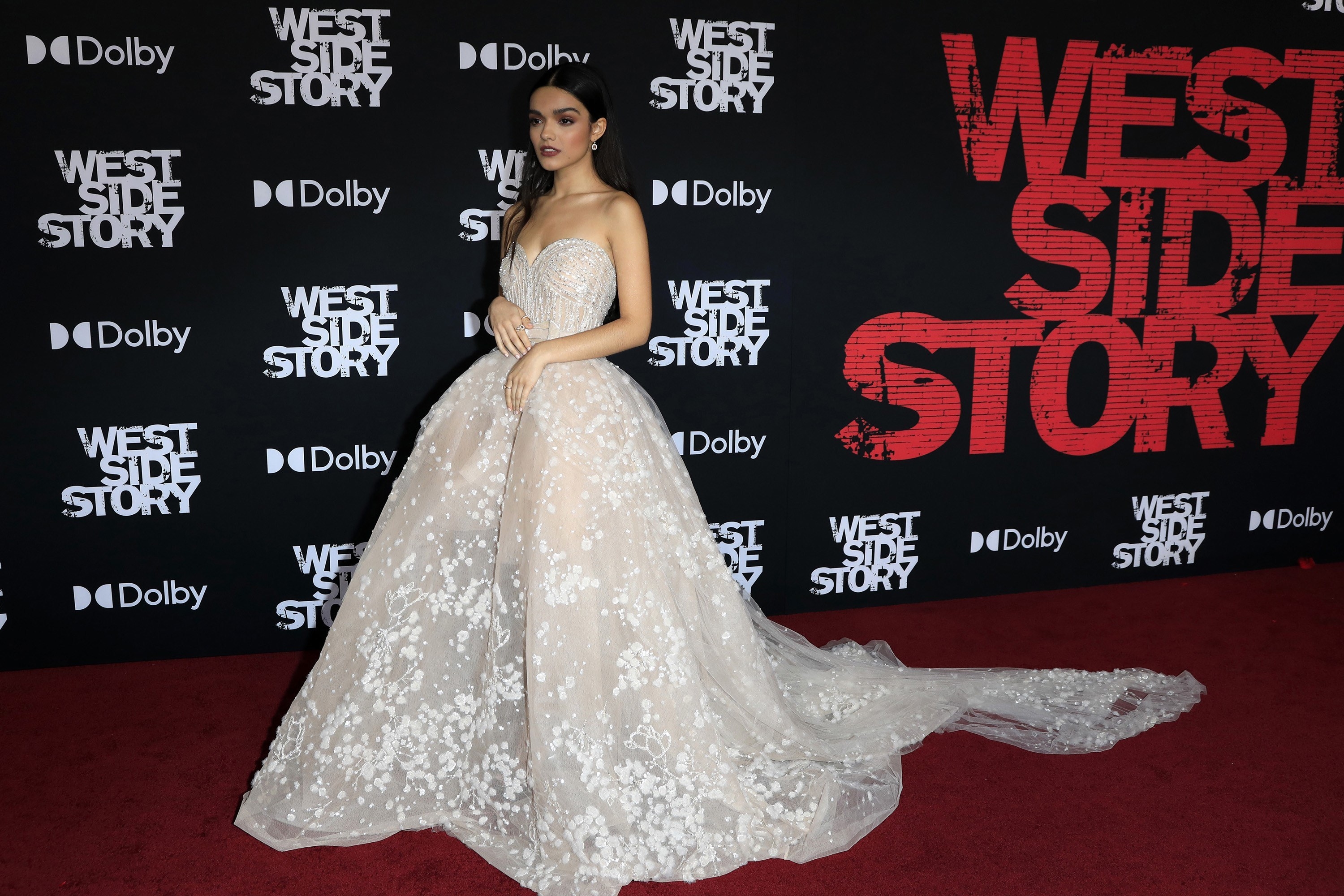 Of course, West Side Story's cast won't be totally absent at the Oscars — Ariana DeBose, who's nominated for Best Supporting Actress, will surely be in attendance.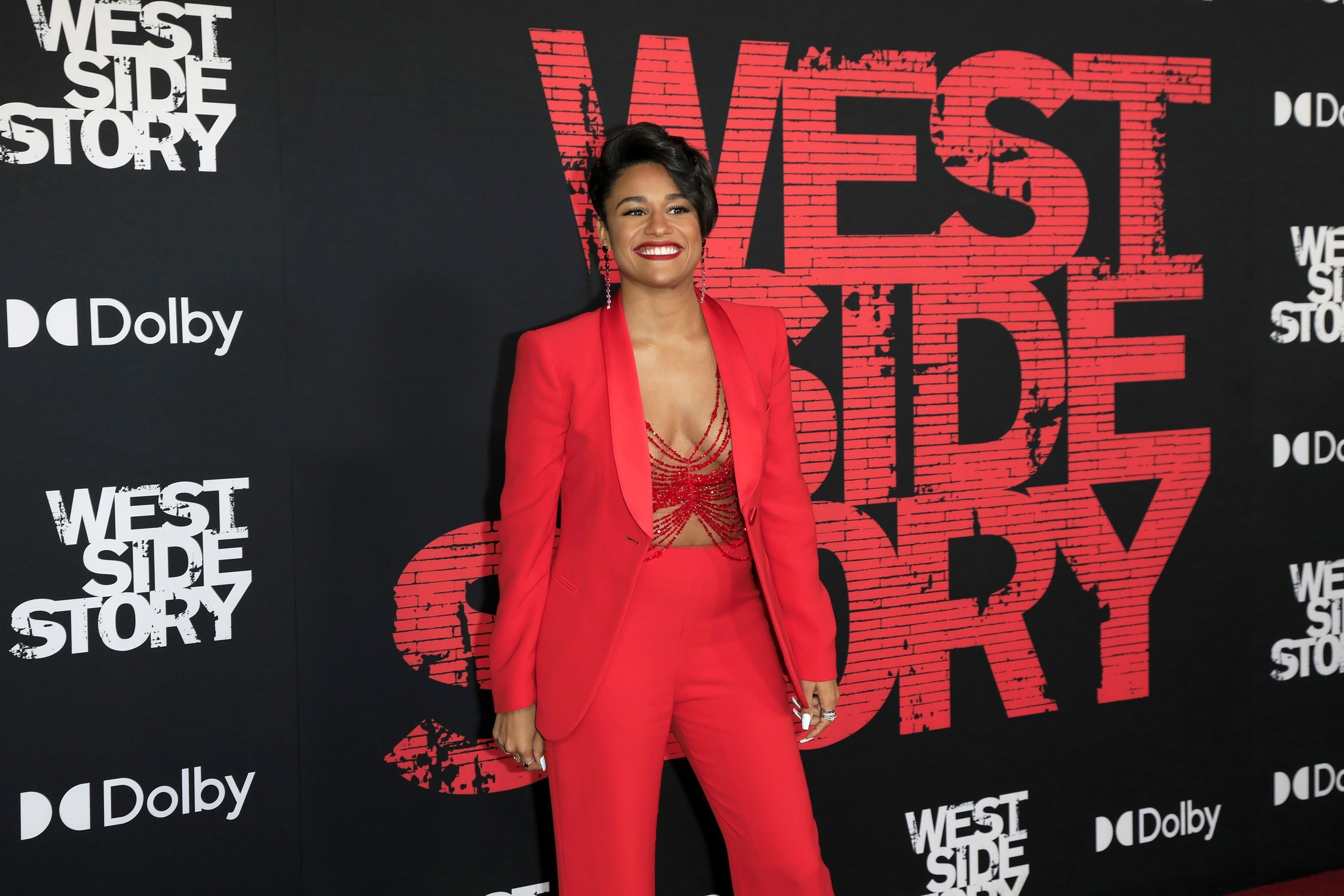 In the meantime, we'll keep our fingers crossed that Rachel gets a last-minute invite. Only six days to make it right!