If you didn't watch Phoebe Bridgers' Saturday Night Live performances, drop everything and watch 'em both right now.
At the end of Phoebe's performance for "I Know the End," she smashed her guitar on a speaker in front of the stage. It was pretty cool.
The internet couldn't stop talking about the ax-smashing moment — and now Phoebe (via BrooklynVegan) has spilled some details about the awesome moment.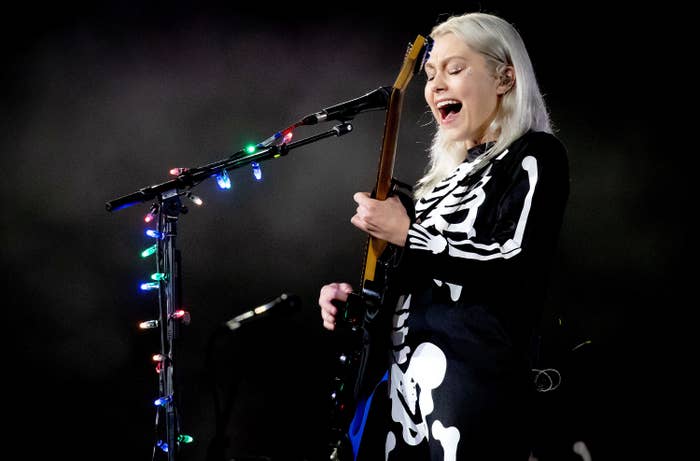 After country singer–songwriter Jason Isbell weighed in on some of the negative comments about the guitar smashing ("That was like an 85 dollar guitar she smashed come on guys"), Phoebe replied that she'd told the company that made the guitar beforehand about her plans to smash it.
After fellow singer-songwriter Kathleen Edwards expressed concern for the monitor that Phoebe smashed her guitar into, she assured Kathleen that no monitors were actually harmed.
Did you catch the trumpet-smashing guy in that video? That's instrumentalist Nate Walcott — who also played in Phoebe's band on SNL last night.