Remember Oprah's interview with Meghan Markle and Prince Harry? Of course you do — it wasn't that long ago.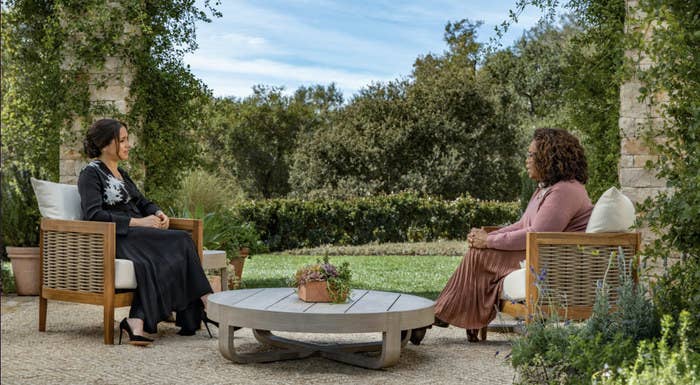 Oprah's still thinking about it too, and she shared some of her thoughts in a recent interview with Nancy O'Dell.
"I had no idea that it would have the reverberating impact it has had and continues to have," she told Nancy while mentioning that she "did a lot of preparation" for the chat.
Oprah also said she was surprised at Meghan's claims of racism against the royal family — specifically, the allegation that one of the royals made a comment about what baby Archie's skin color would be.
"I'm like, 'What? You're going there? You're going all the way there.'"
Of course, not everything about the interview came out of nowhere: Oprah also told Nancy that she had touched base with the couple before it took place.
"I did text them and say intention is very important to me, tell me what your intention is, so that we can be aligned in our goal."
"And our shared intention was the truth. They wanted to be able to tell their story and tell it in such a way that allowed them to be as truthful as possible."