Earlier today, Chrissy Teigen issued a second apology for her "past horrible tweets" — and now another person has come forward alleging that they were bullied online by her.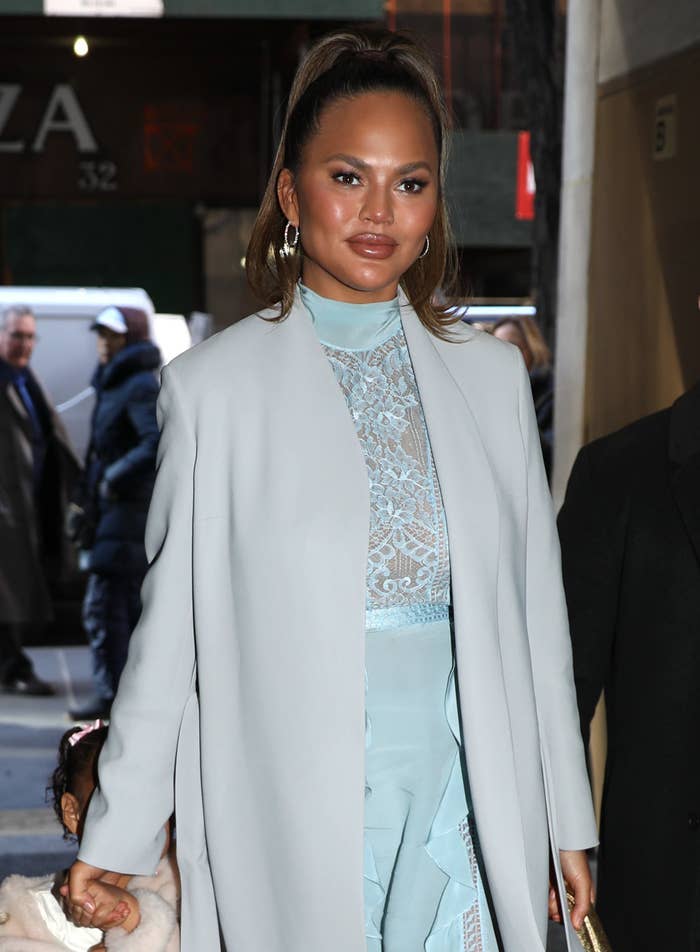 Designer Michael Costello came forward on his Instagram earlier this evening to detail how he still has "thoughts of suicide" after alleged bullying by Teigen.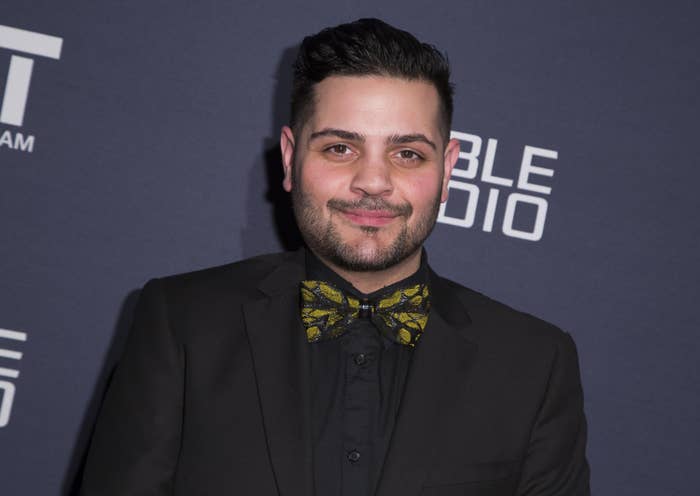 After stating that he would "not be happy until I speak my mind," Costello said he "wanted to kill myself" and is still "traumatized, depressed, and have thoughts of suicide" after Teigen allegedly accused him of being a racist in 2014 on his Instagram page.
Costello claims that Teigen "formed her own opinion of me" after seeing a "photoshopped comment" that was eventually proven to be false by Instagram — and when he reached out to her to explain what had happened, "she told me that my career was over and that all my doors will be shut from now on."
Costello also claimed that Teigen and stylist Monica Rose went "out of their way to threaten people and brands that if they were in any shape or form associated with me, they would not work with any of them."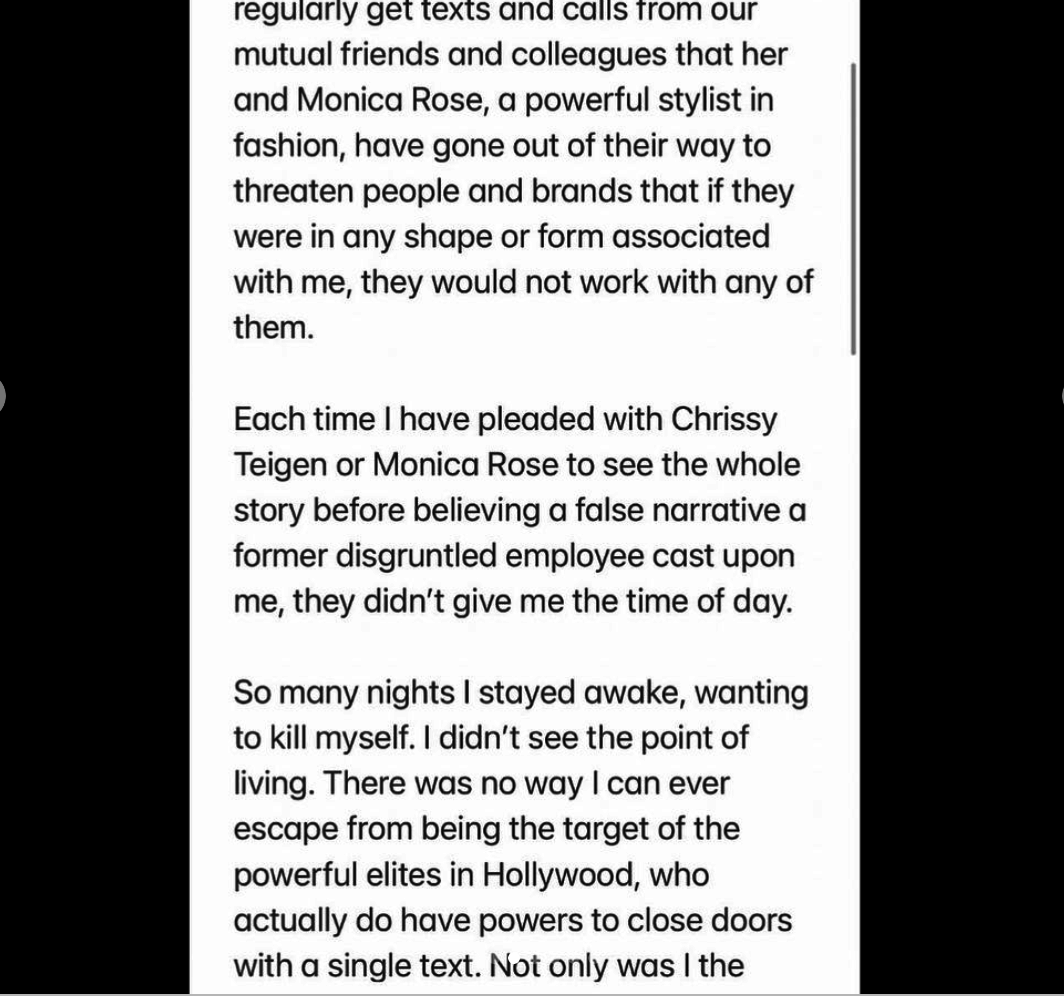 "So many nights I stayed awake, wanting to kill myself," Costello wrote. "I didn't see the point of living. There was no way I can ever escape from being the target of the powerful elites in Hollywood, who actually do have powers to close doors with a single text."
After detailing that he considered "taking my own life" as recently as last week, Costello stated that "As a result of what Chrissy Teigen did to me in 2014, I am not okay...To this day, I am still not able to recover from the years of trauma I have experienced."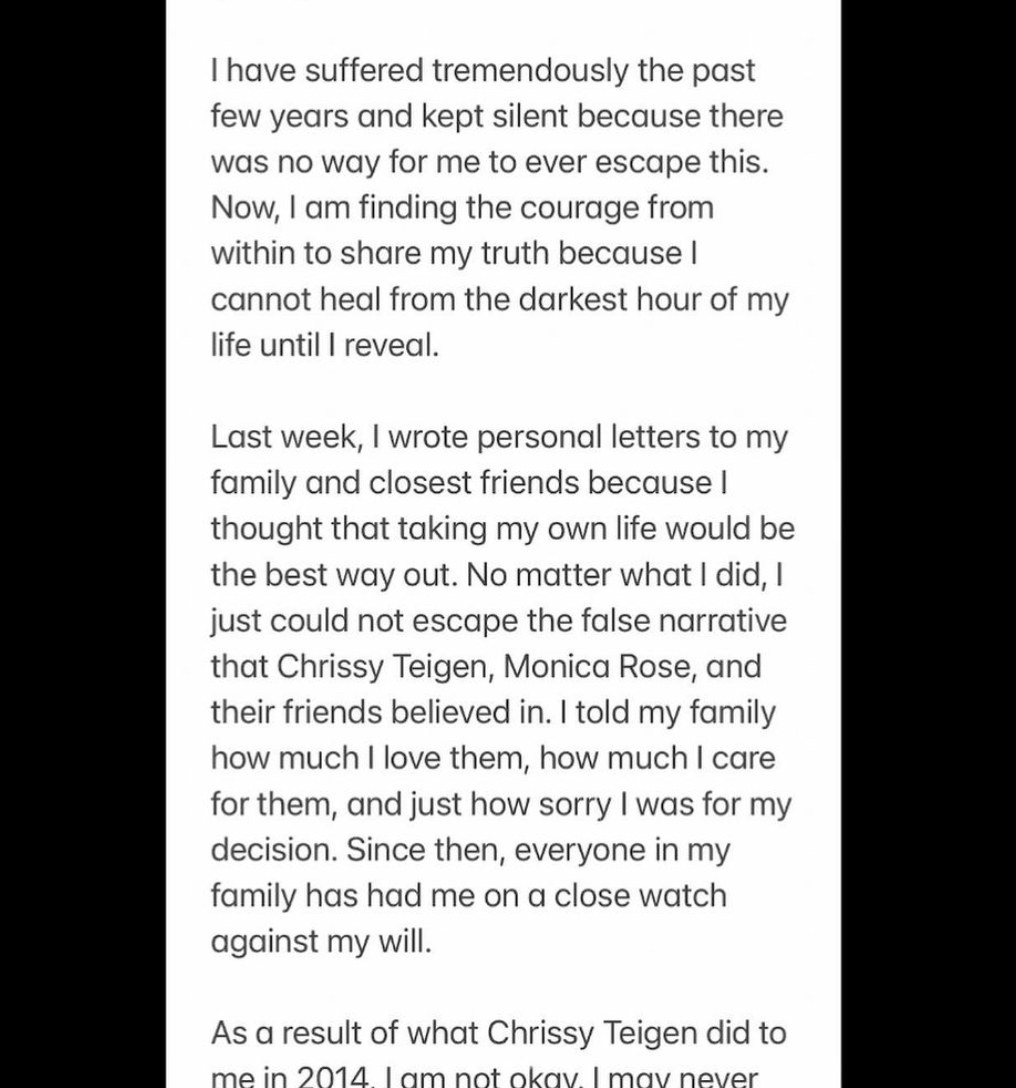 Costello also shared screenshots of alleged DMs from Teigen showing her saying to him, "You will get what's coming to you."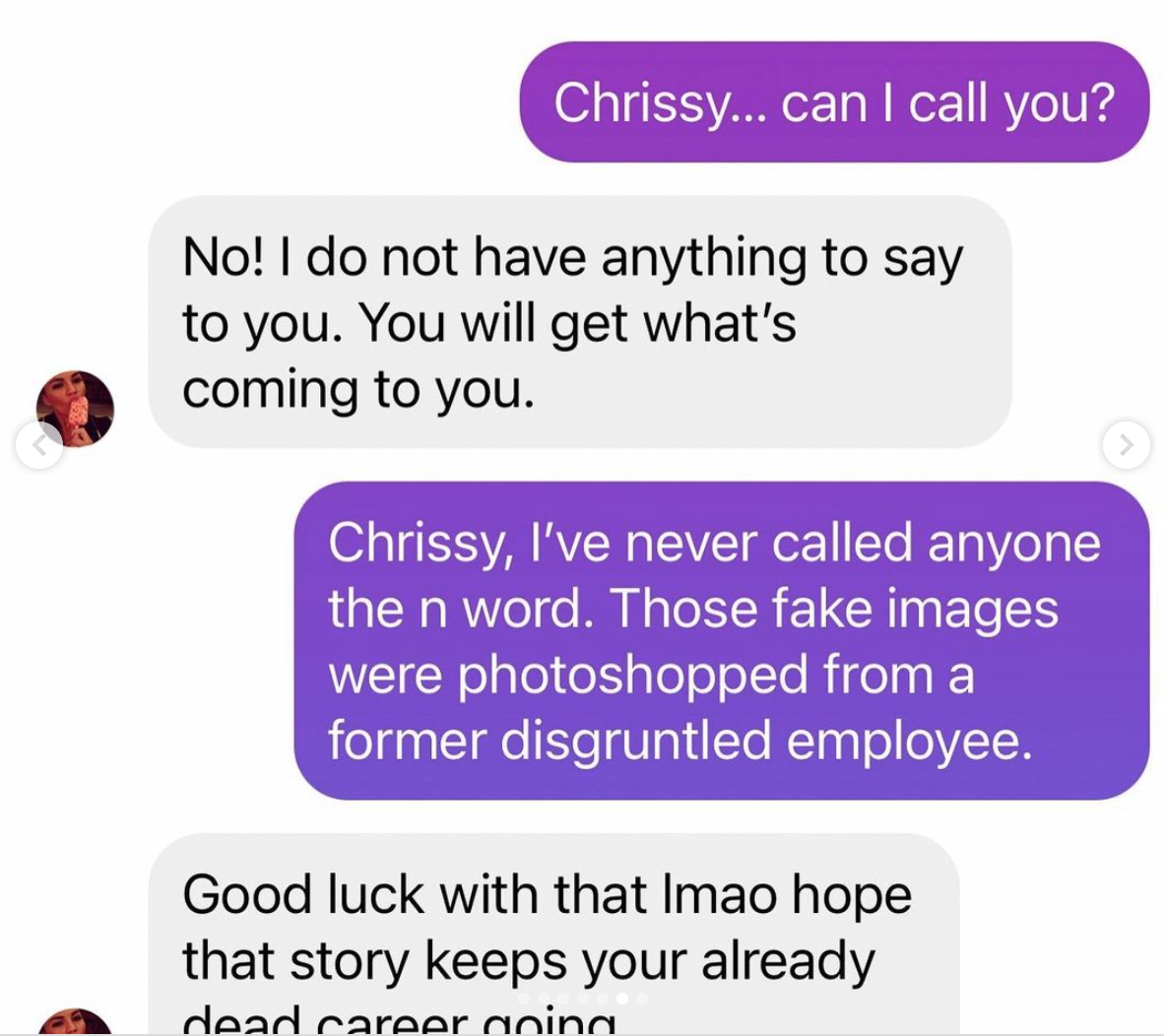 "Racist people like you deserve to suffer and die," she allegedly wrote in another screenshot of DMs. "You might as well be dead. Your career is over, just watch."