You know Matthew McConaughey.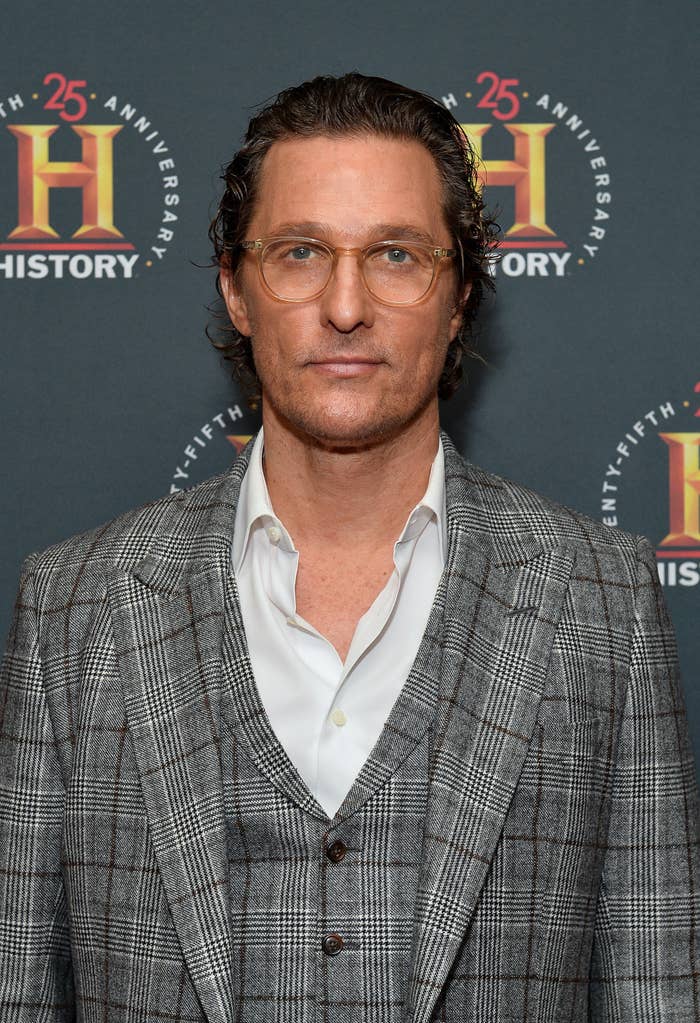 "I'm looking into now, what is my leadership role?" he asked aloud while talking to host Rania Mankarious. "Because I do think I have some things to teach and share."
He continued, "What is my role, what is my category in my next chapter of life that I'm going into now?"
When Mankarious asked McConaughey if he was considering running for governor of Texas, the actor replied, "It's a true consideration."
The current governor of Texas, Greg Abbott, is up for reelection in 2022 — so presumably, McConaughey would end up running next year, if he decides to do so.
And he just might! While appearing on The Hugh Hewitt Show last year, he also signaled that he might want to run for the position one day: "I don't know. I mean, that wouldn't be up to me. It would be up to the people more than it would me. ... Politics seems to be a broken business to me right now, and when politics redefines its purpose, I could be a hell of a lot more interested."
I guess we'll just have to wait and see where this goes. Who knows!