You probably know Måneskin. Even if you haven't voluntarily listened to their music, you most likely saw their performance at last year's VMAs, or even their Eurovision appearance back in 2021.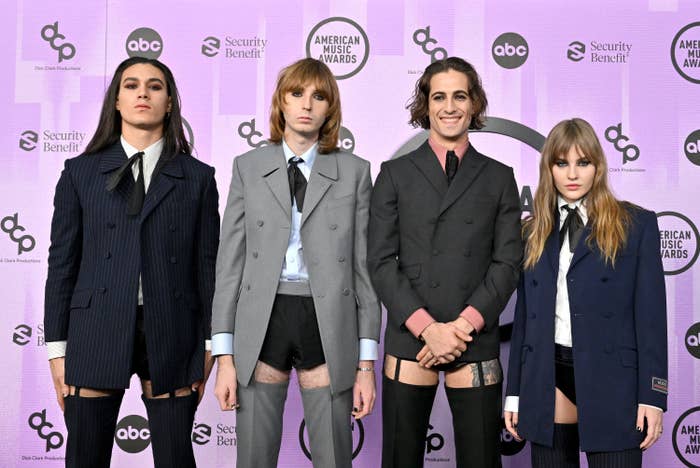 At this point, the Italian rock band is probably just as well-known for their eccentric sense of style, both on stage and the red carpet — we're talking garters, lots of eye makeup, and so on. Look at the picture below, you get the deal.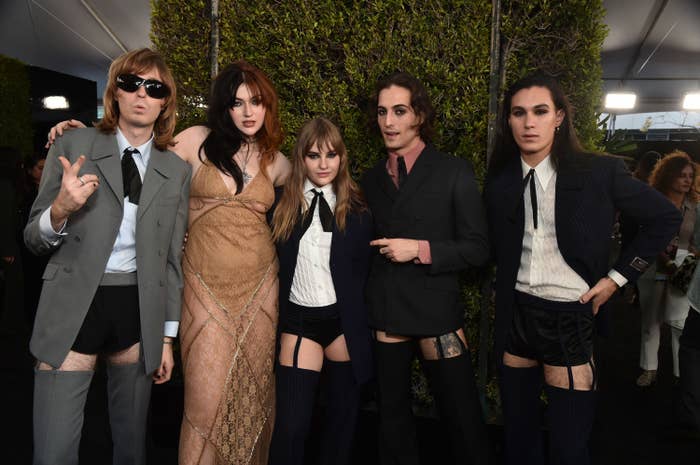 Two of the band's members — Victoria De Angelis and Ethan Torchio, the first and third people from the left in this photo — identify as members of the LGBTQIA+ community. The other two, Damiano David and Thomas Raggi, identify as straight.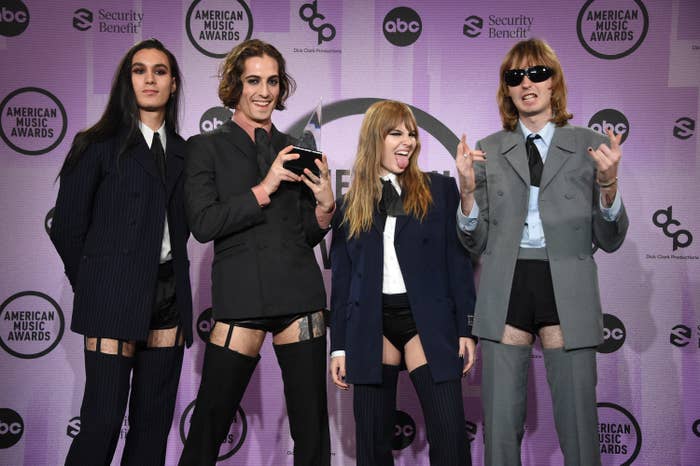 Apparently, Damiano and Thomas have been accused of queerbaiting as a result of their own style choices — a topic that the band addressed in a recent interview with the Guardian.
"There are some cases where it happens, but sometimes [the accusations are] so extreme," Victoria said. "It's stupid for queer people, who should fight these stereotypes, to label it as this and create more hate."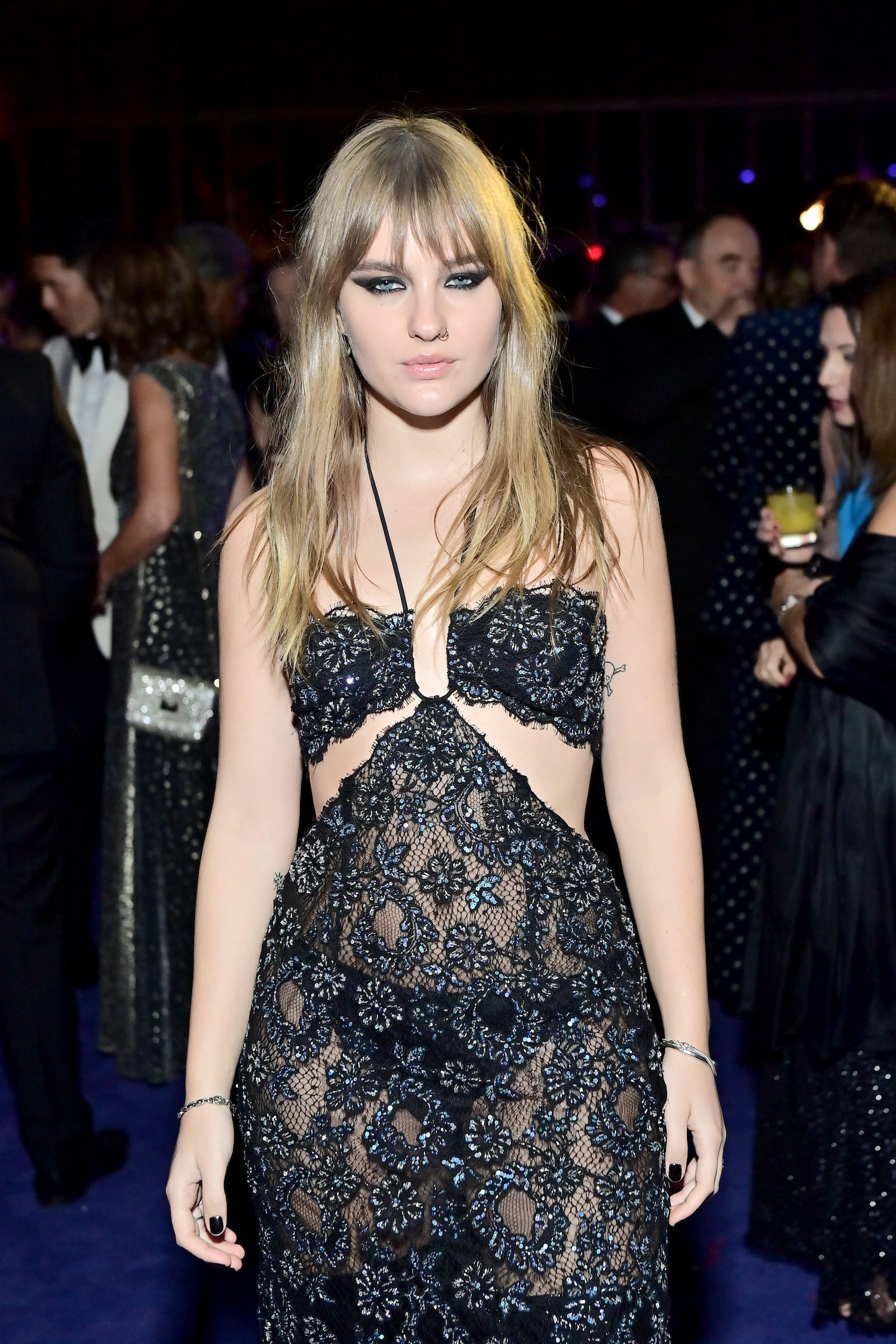 "The fact [that Raggi and David] are straight doesn't mean they can't wear makeup. Or heels."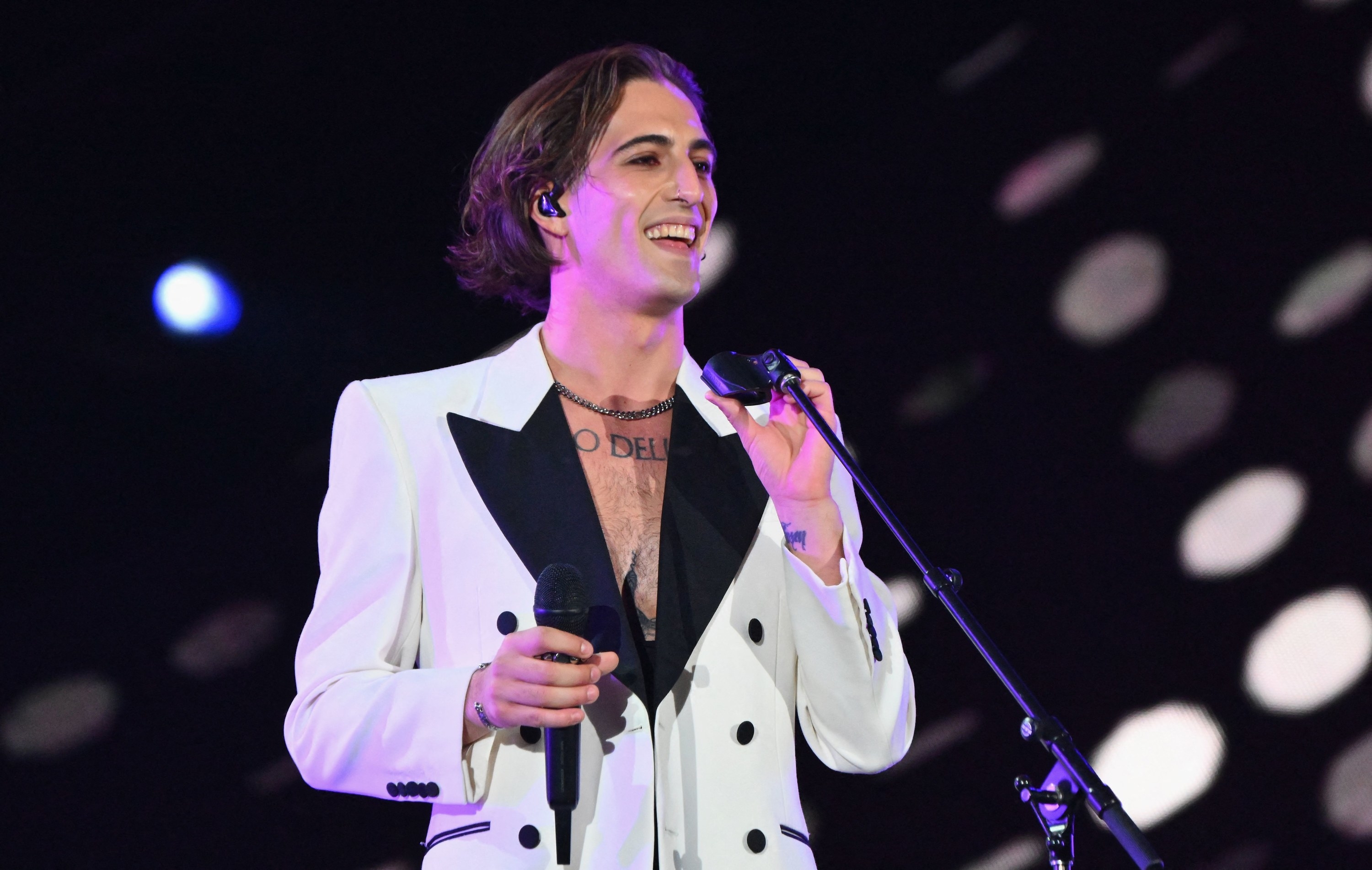 Damiano added that his and Thomas's personal expressions of style are frequently influenced by their queer-identifying bandmates. "Everything me and Thomas do is always filtered by two people who are [queer]," he said. "Of course we don't experience the same stuff, but we live every day very closely with people from the community."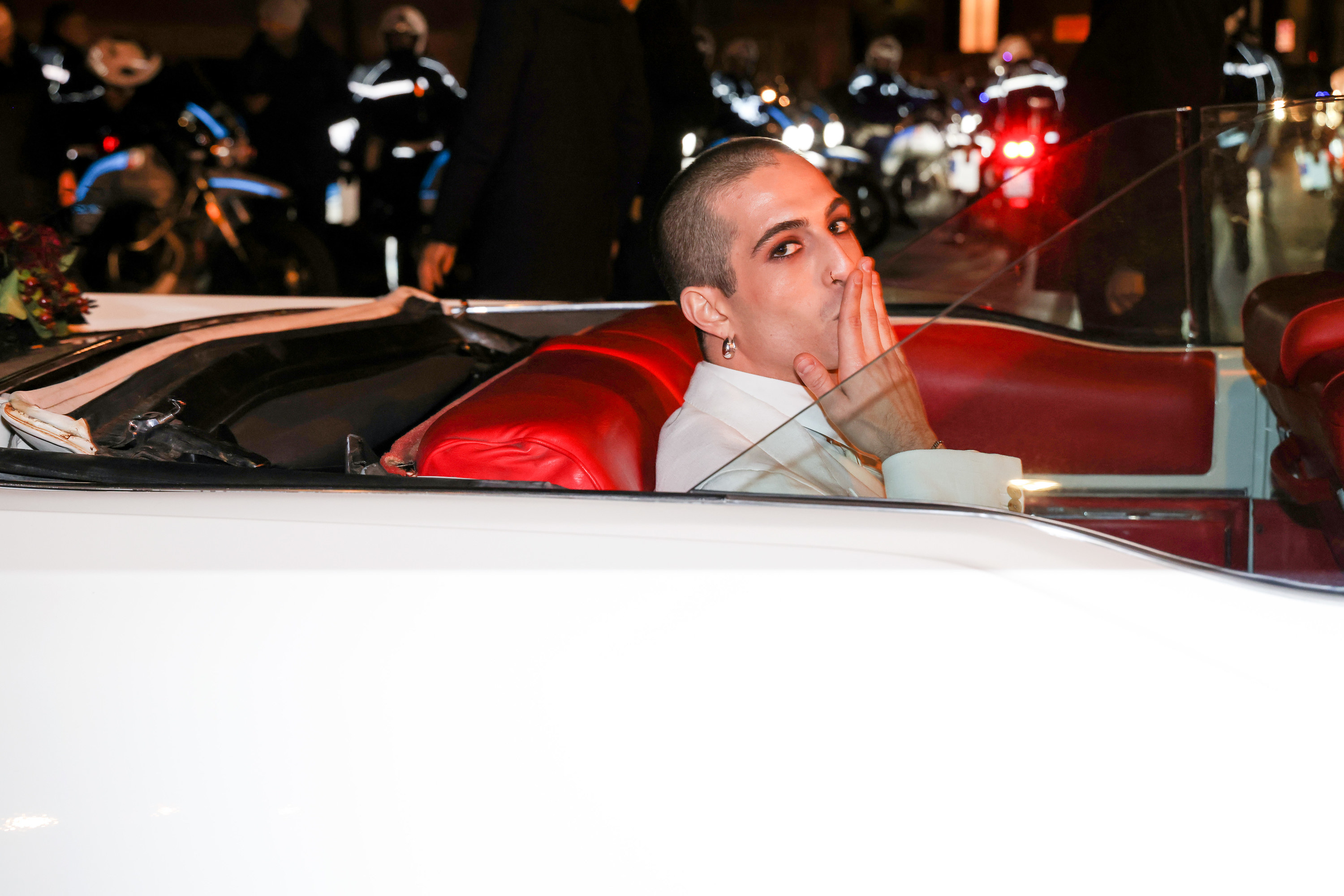 Damiano also pointed out that they've received backlash from people in Italy due to their style choices. "We've always been very dividing. There are a bunch of people that love us and are very proud of what we're doing, and then there's a whole other part made of conservatives and traditional rock'n'roll fans and fascists that hate us with everything they've got."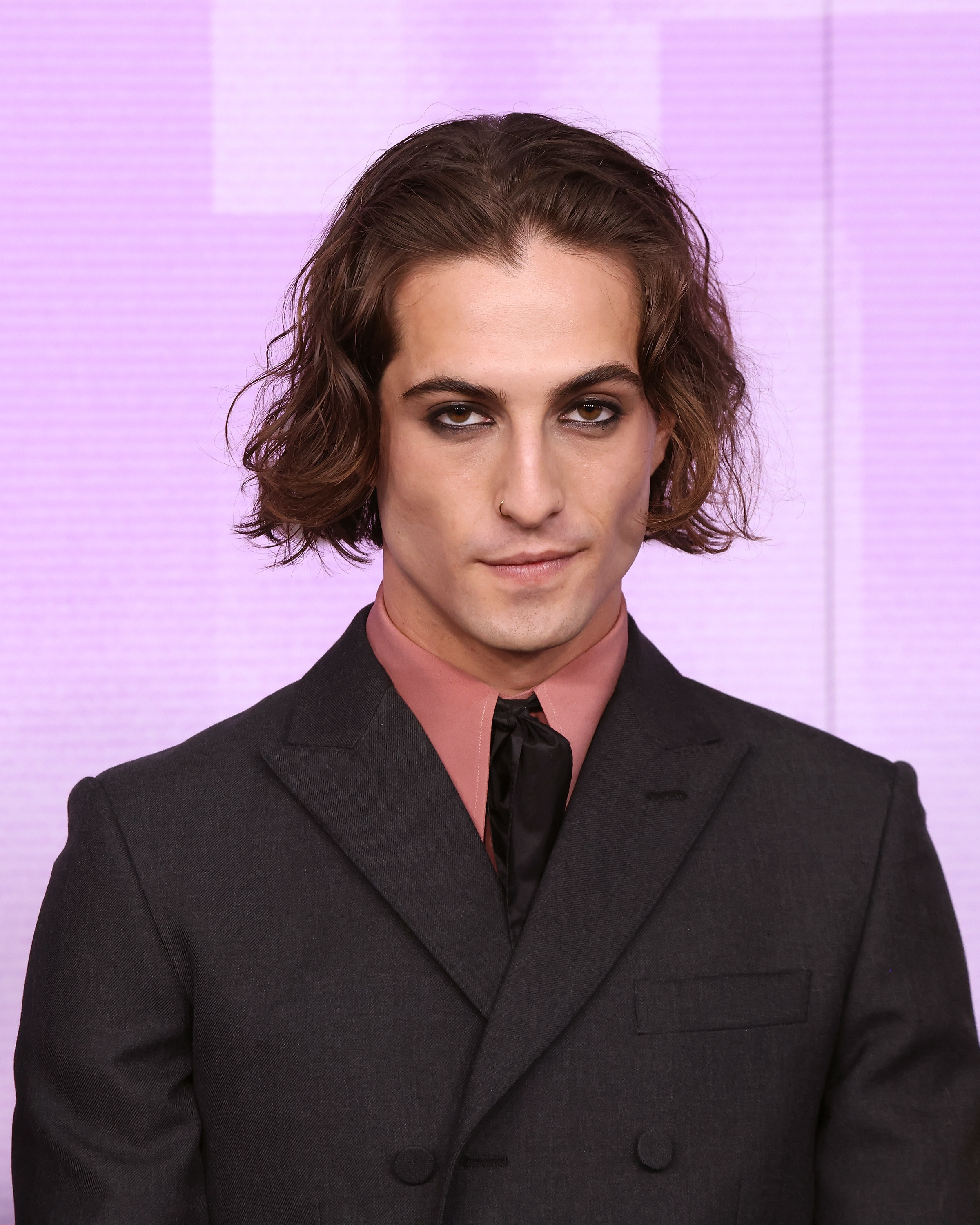 In short, it seems like Måneskin are gonna keep doing their thing, and it doesn't seem like there's anything wrong with that. We'll see what they get up to next!