Megan Fox and Machine Gun Kelly made another memorable awards show appearance at the Billboard Music Awards last night — and it sounds like they might have some big news, too.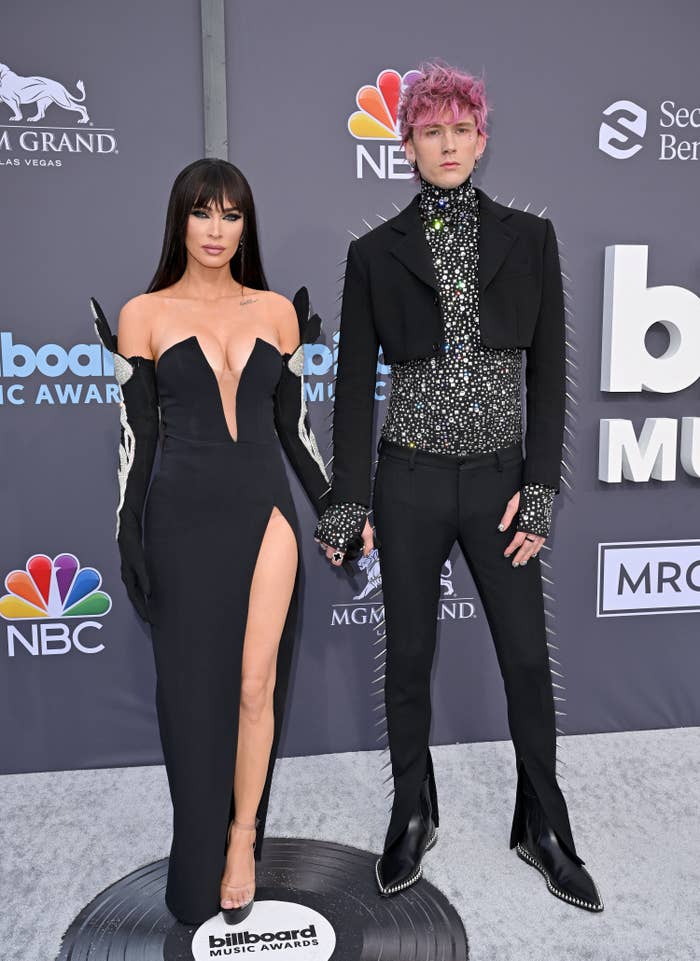 OK, so during the broadcast, MGK performed "Twin Flame" from his latest album, Mainstream Sellout.
Before kicking off the song, though, MGK dedicated it to Megan and said, "I wrote this song for my wife."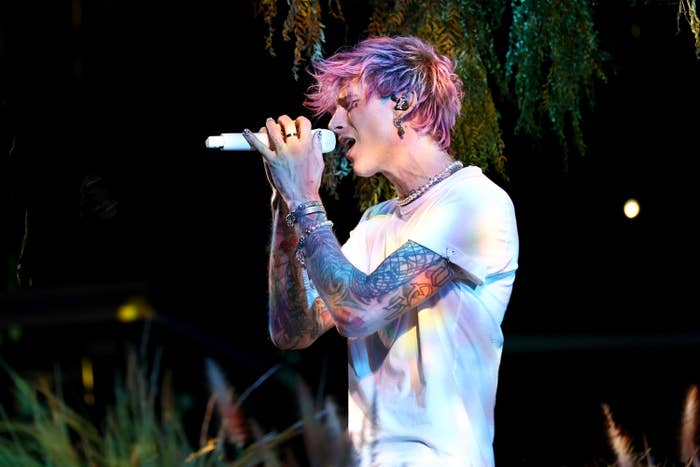 He also paused mid-song and said, "And this is for our unborn child."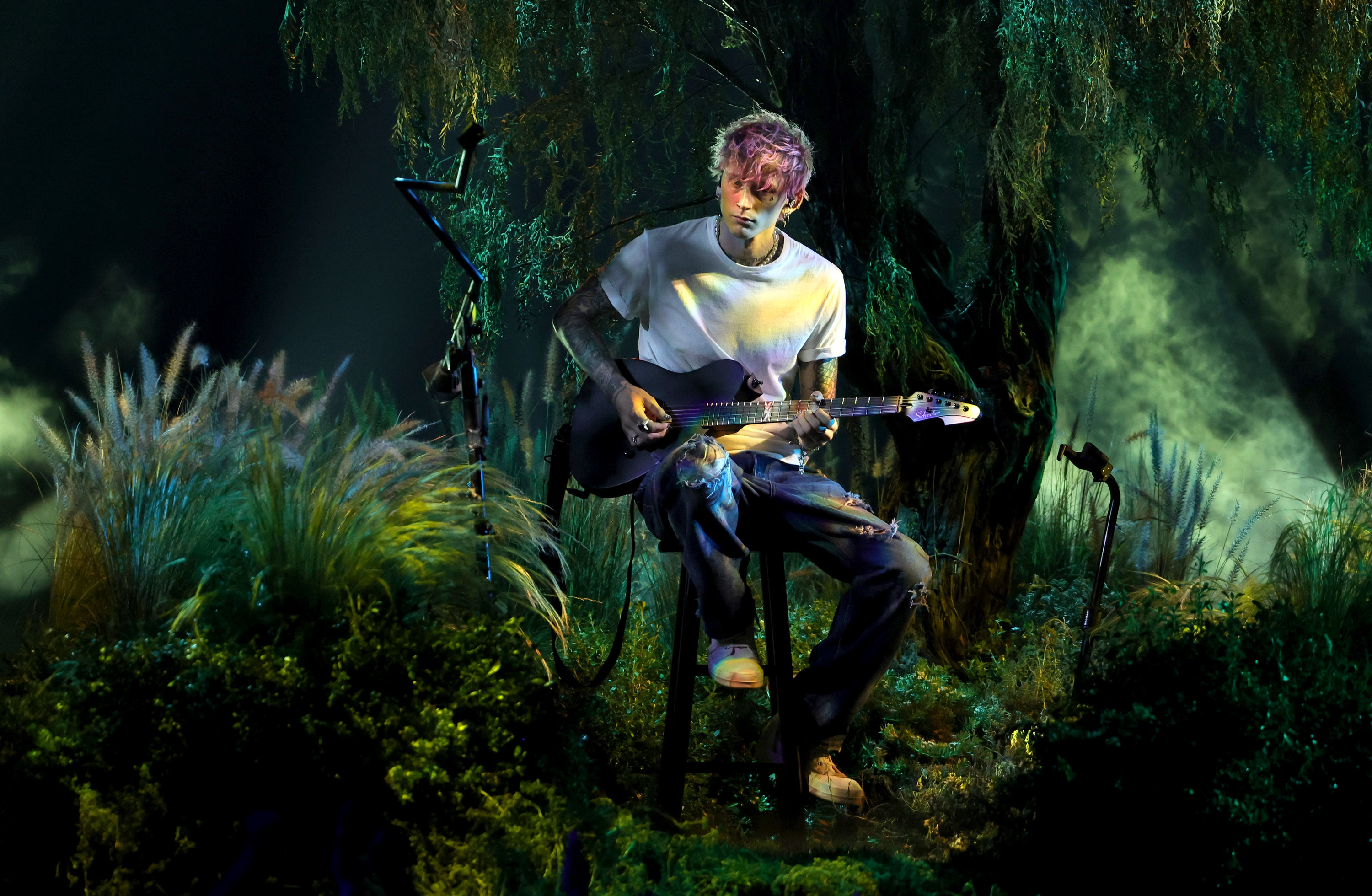 Obviously, there's been plenty of fan speculation about what MGK's statements mean — but it's worth noting that neither he nor Megan has said anything publicly about a wedding taking place, or about any past or present pregnancy experiences.
If they were married, though, it wouldn't be too surprising at this point — they are engaged, after all, and they even drank each other's blood after MGK's proposal.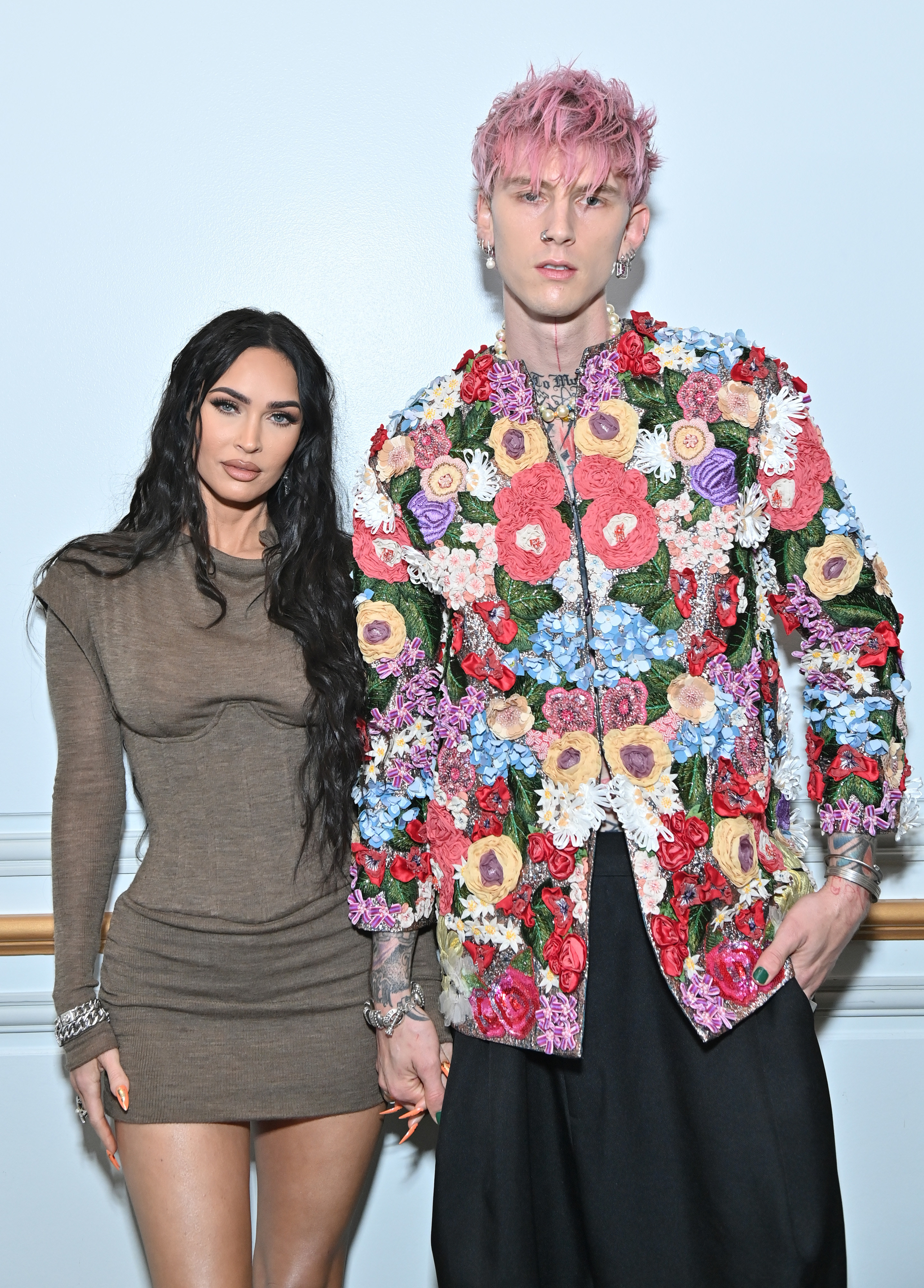 About the blood drinking, btw — Megan recently cleared all that up and said that initial reports may have "misled" people as to what she and MGK actually did.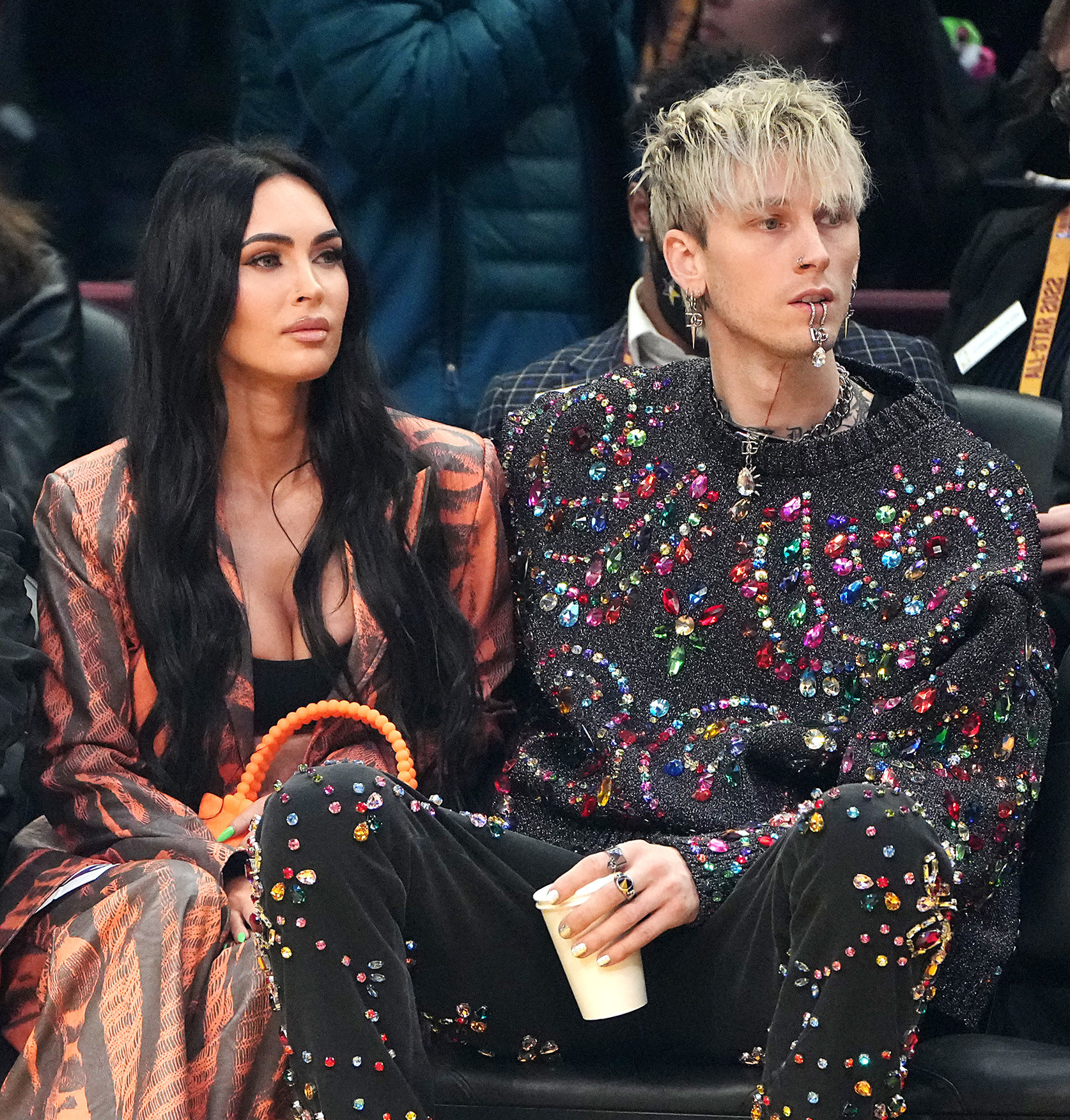 "It is controlled where it's like, 'Let's shed a few drops of blood and each drink it,'" she explained in an interview with Glamour, noting that "people are imagining us with goblets and we're like Game of Thrones, drinking each other's blood."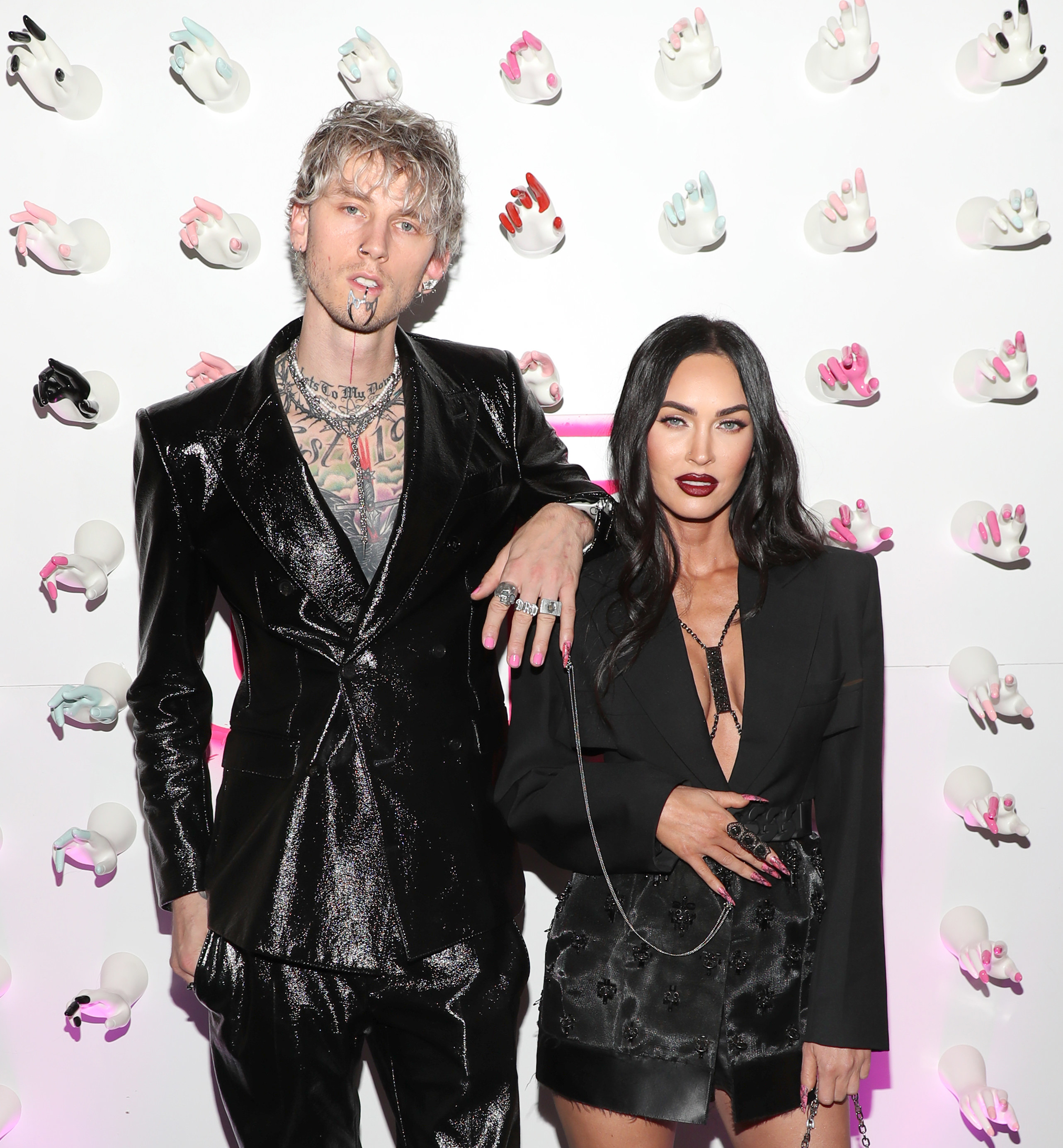 Given the couple's record of transparency regarding their relationship, maybe we'll know soon enough whether they've actually tied the knot. We'll see!