Machine Gun Kelly is known for style choices that cause a commotion — and his latest red carpet look is no exception.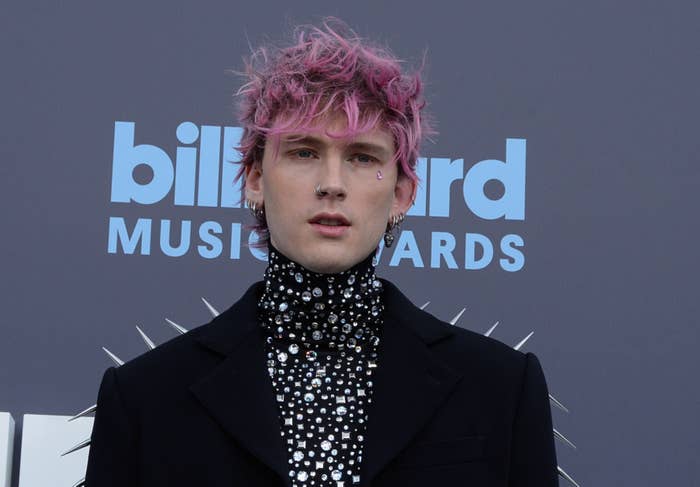 OK, so take a look at this photo of MGK at the premiere of his latest movie Taurus. Notice anything specific?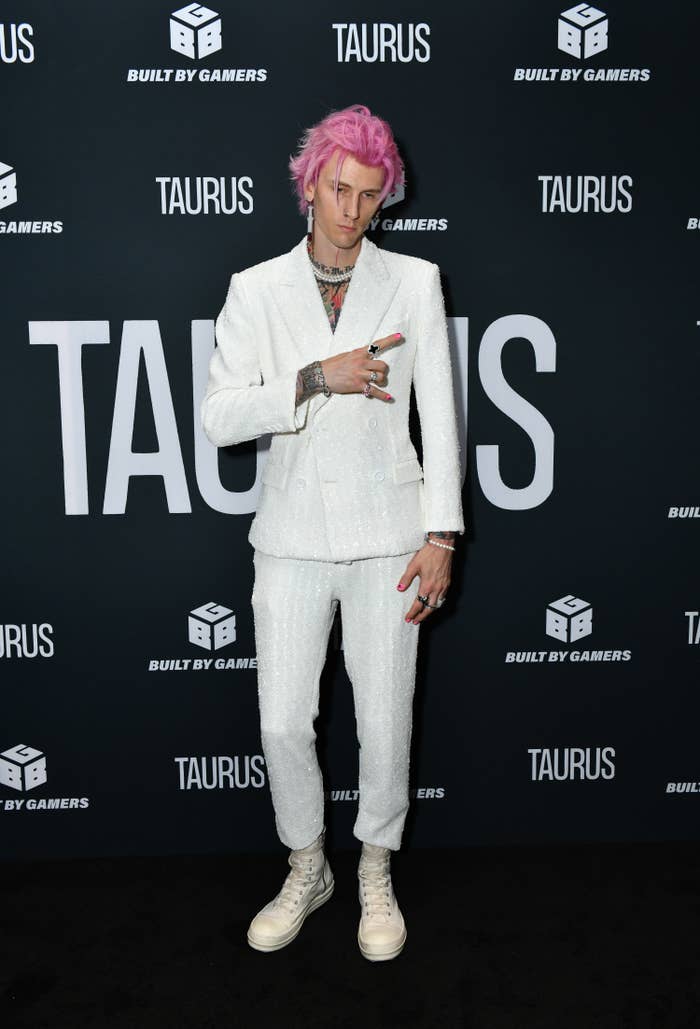 Let's get a closer look. See it now?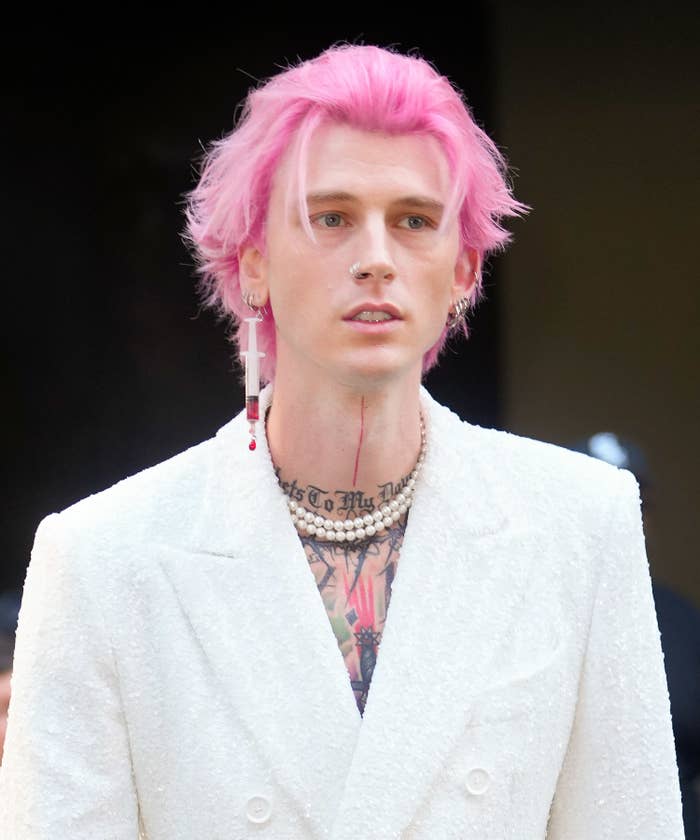 Yup, there it is — a dangly earring resembling a blood-filled syringe, with a fake drop of blood coming out of it just for kicks.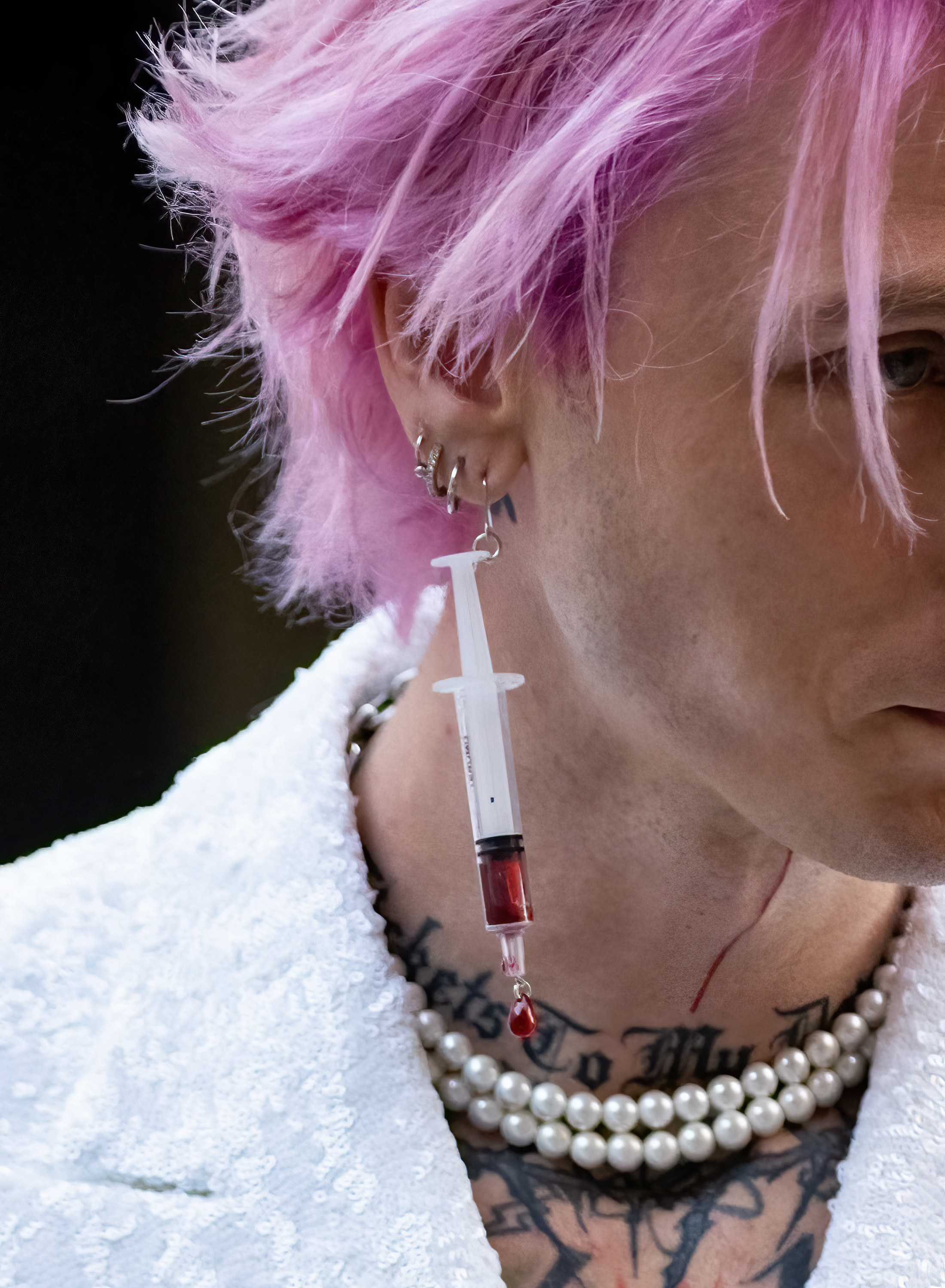 MGK also shared a Polaroid snap on IG of Megan Fox "licking" the fake drop of blood...
...and he shared a close-up of the earring on his IG Story with the caption, "devil's in the details."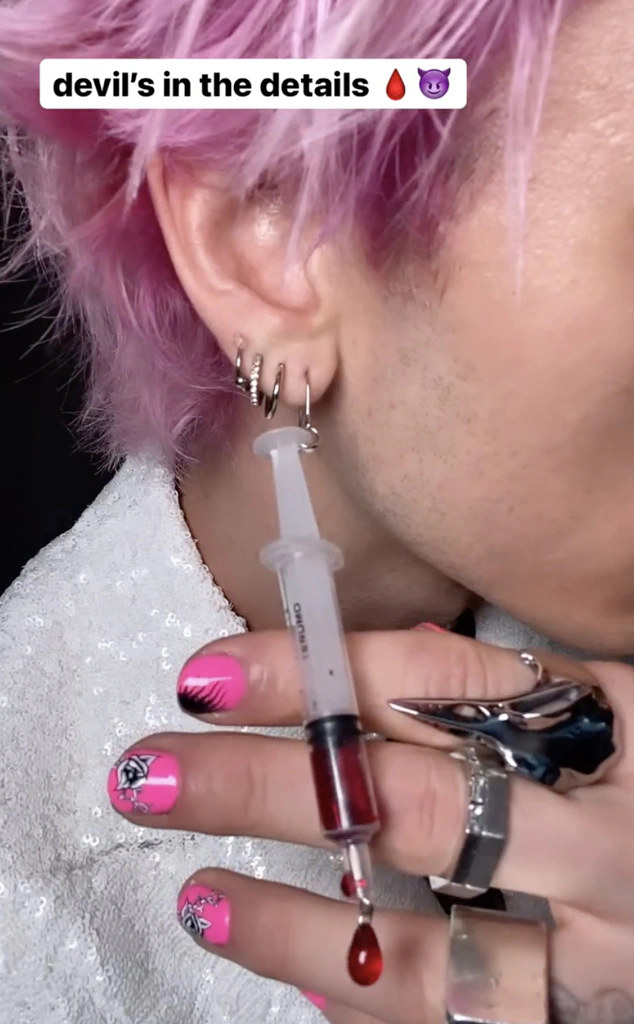 Of course, there's one question on our mind: Is that real blood inside that syringe?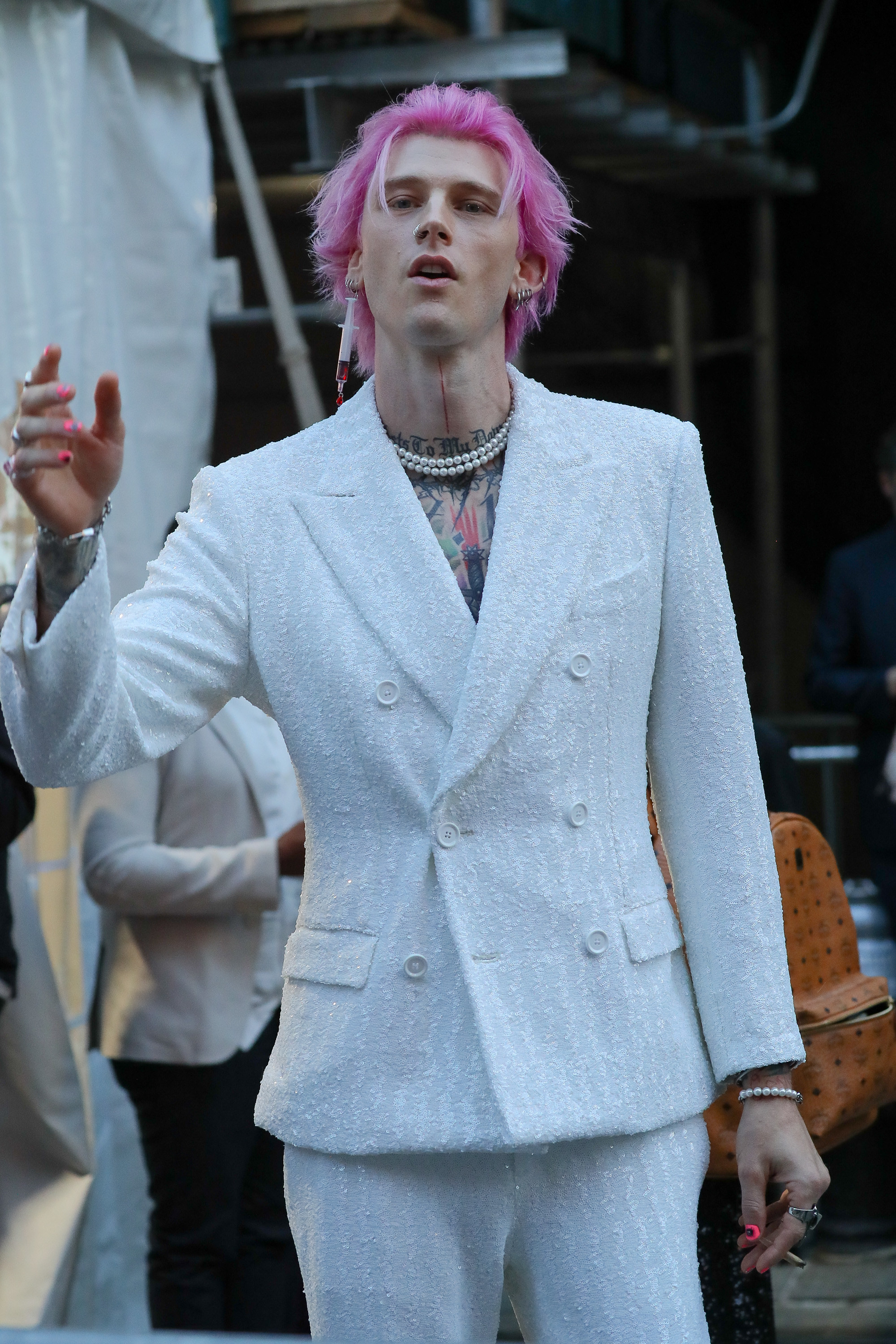 I mean, we do know from experience that MGK and Megan are not the squeamish types when it comes to the red stuff that keeps us alive.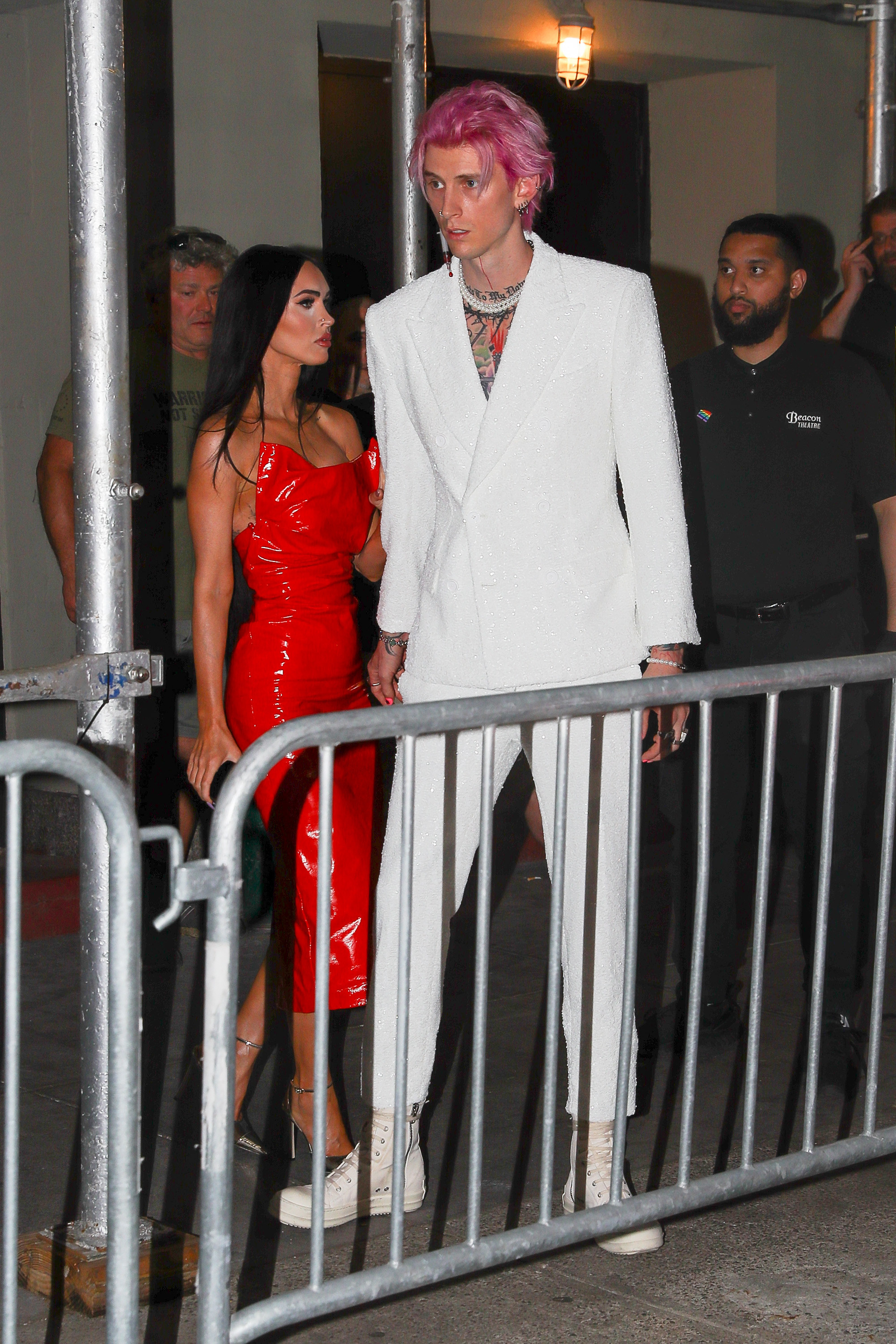 A few months ago, Megan had to set the record straight about previous claims that the couple likes to drink each other's blood.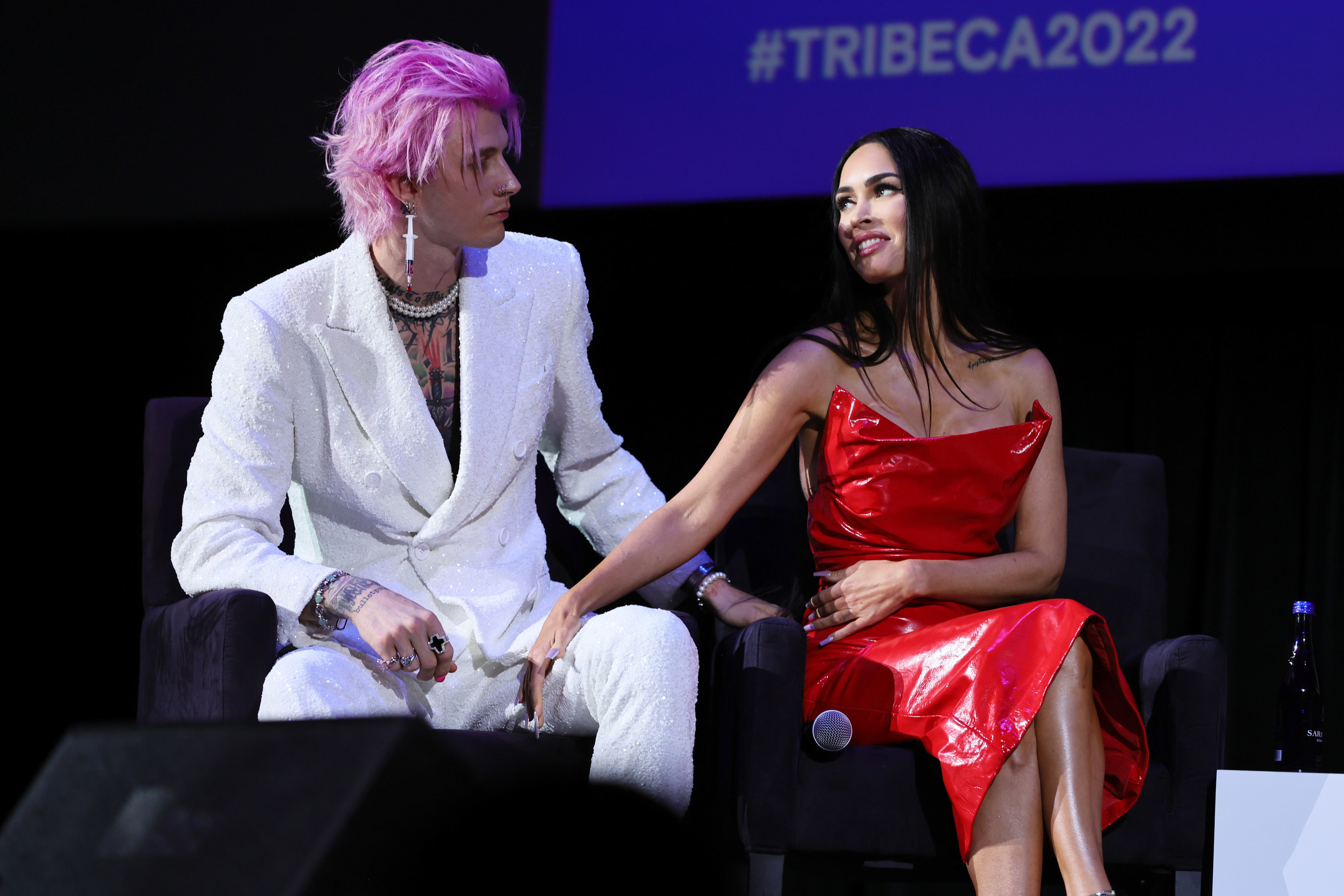 "So, I guess to drink each other's blood might mislead people, or people are imagining us with goblets and we're like Game of Thrones, drinking each other's blood," she said in an interview with Glamour.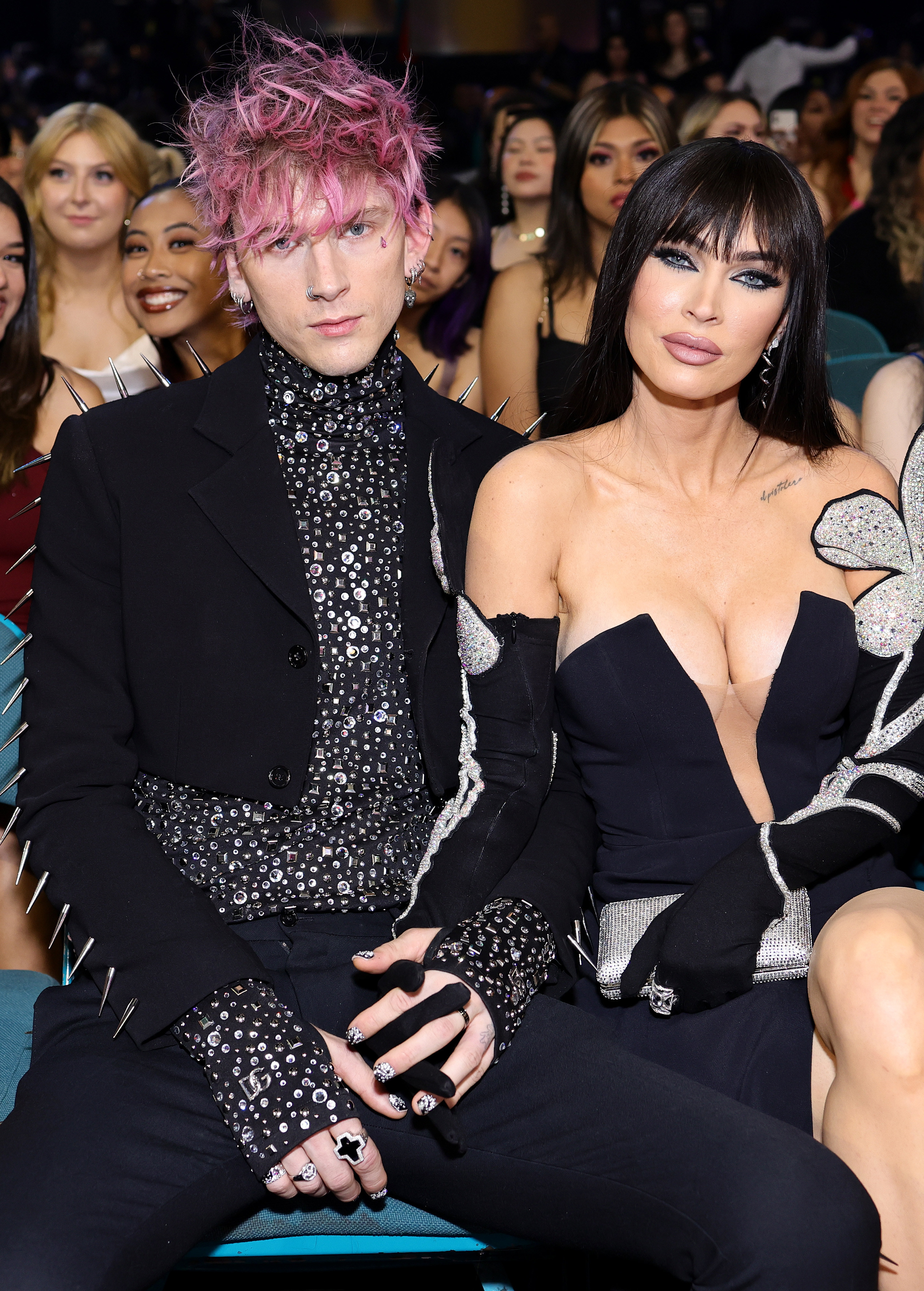 She then specified that they only consume "just a few drops" of each other's blood, "for ritual purposes only." I mean, who among us?!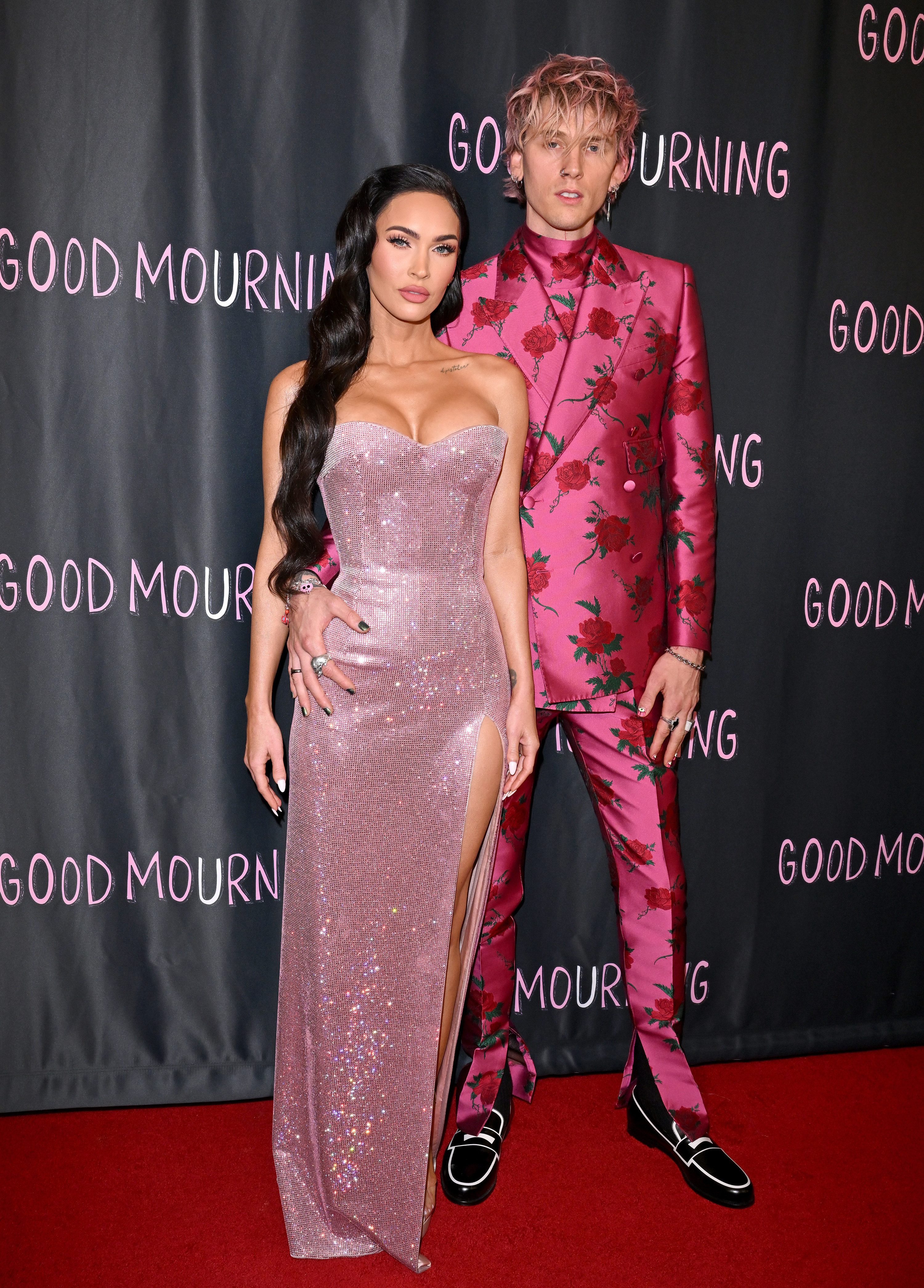 So maybe it's just a few drops of Megan's blood in there — or it's MGK's. Or it's just water and red dye! Maybe MGK will spill the beans on what's really going on at some point, or we'll just continue having fun guessing.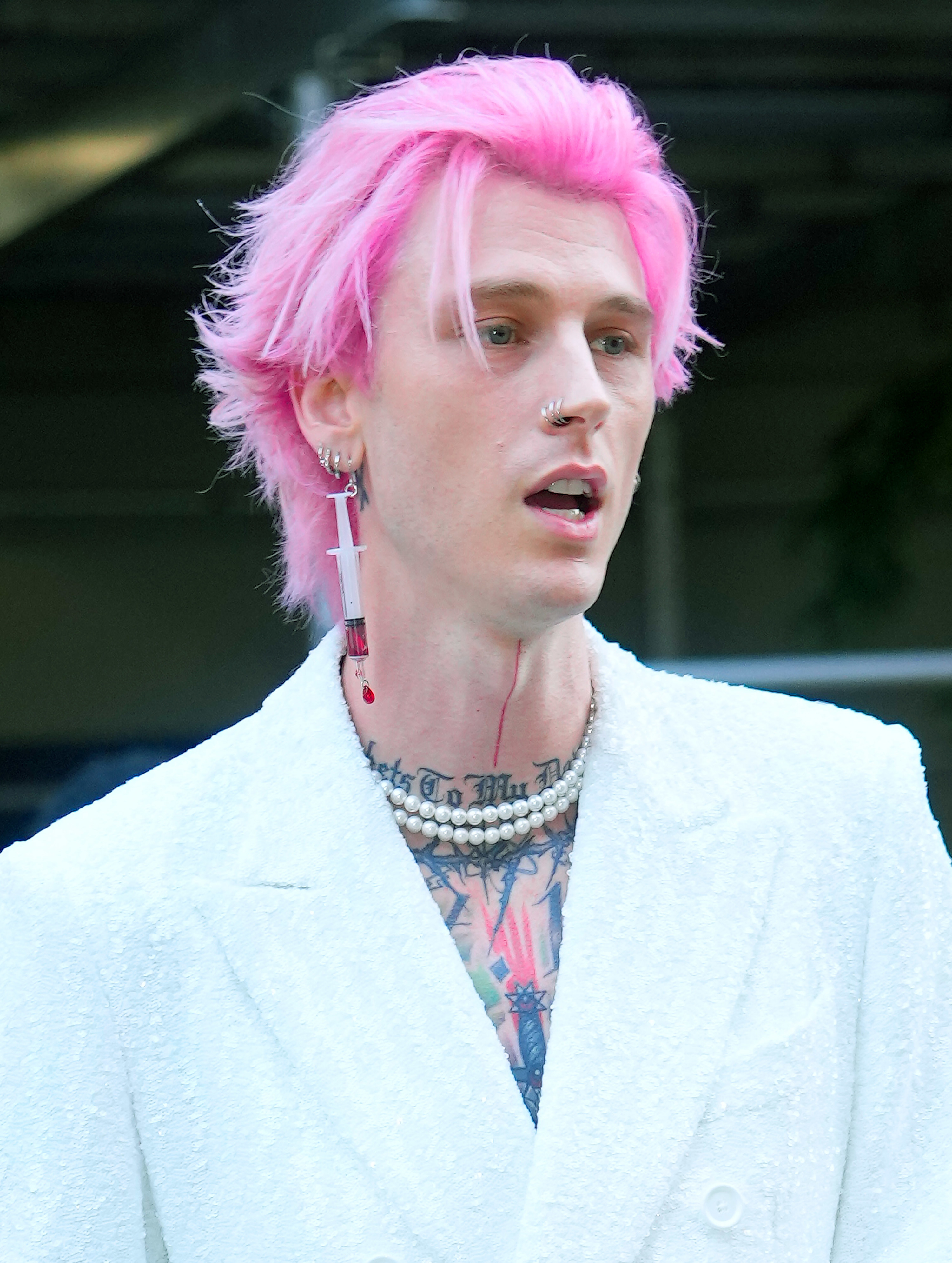 No matter what the deal is, it's another striking look from someone who's always keeping us talking.