So, MGK was getting ready for the Billboard Music Awards earlier today.
He got a cool nail design...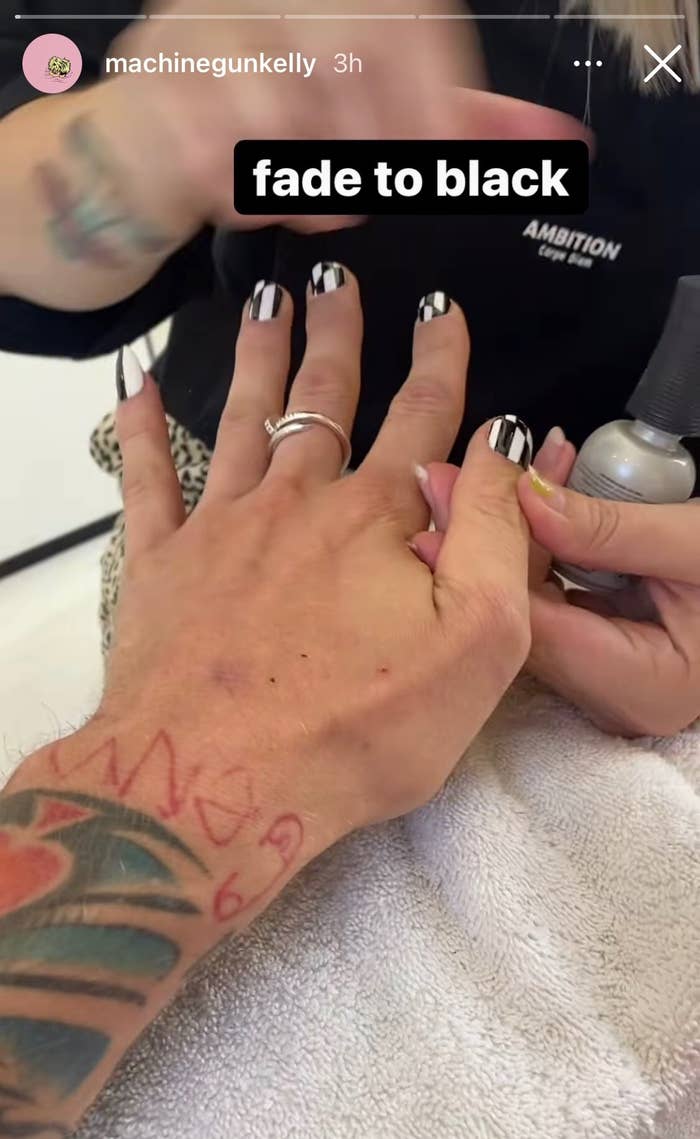 And he also got his tongue painted black. Wait, what?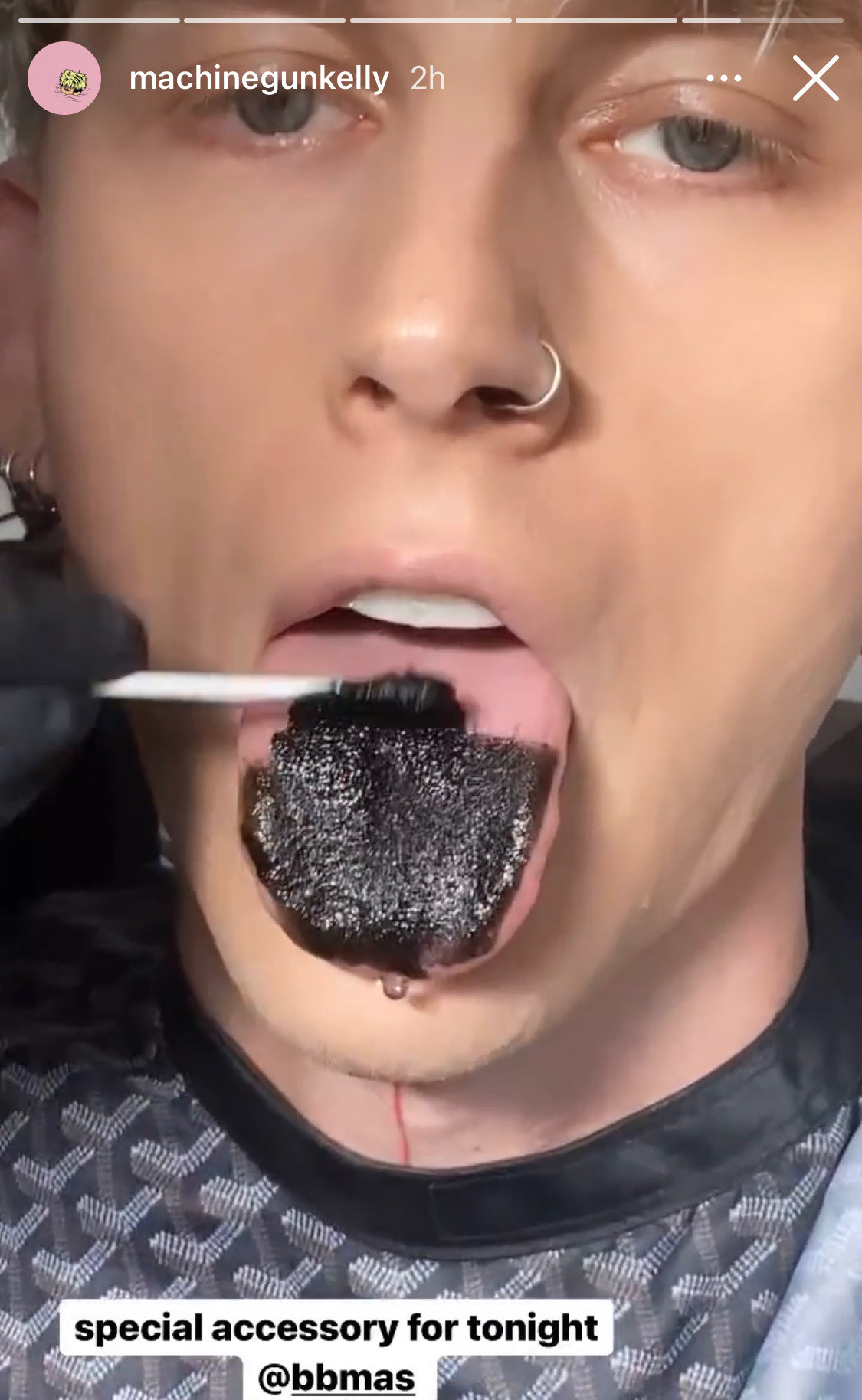 That's right — he painted his tongue black. And he rocked it on the red carpet, too.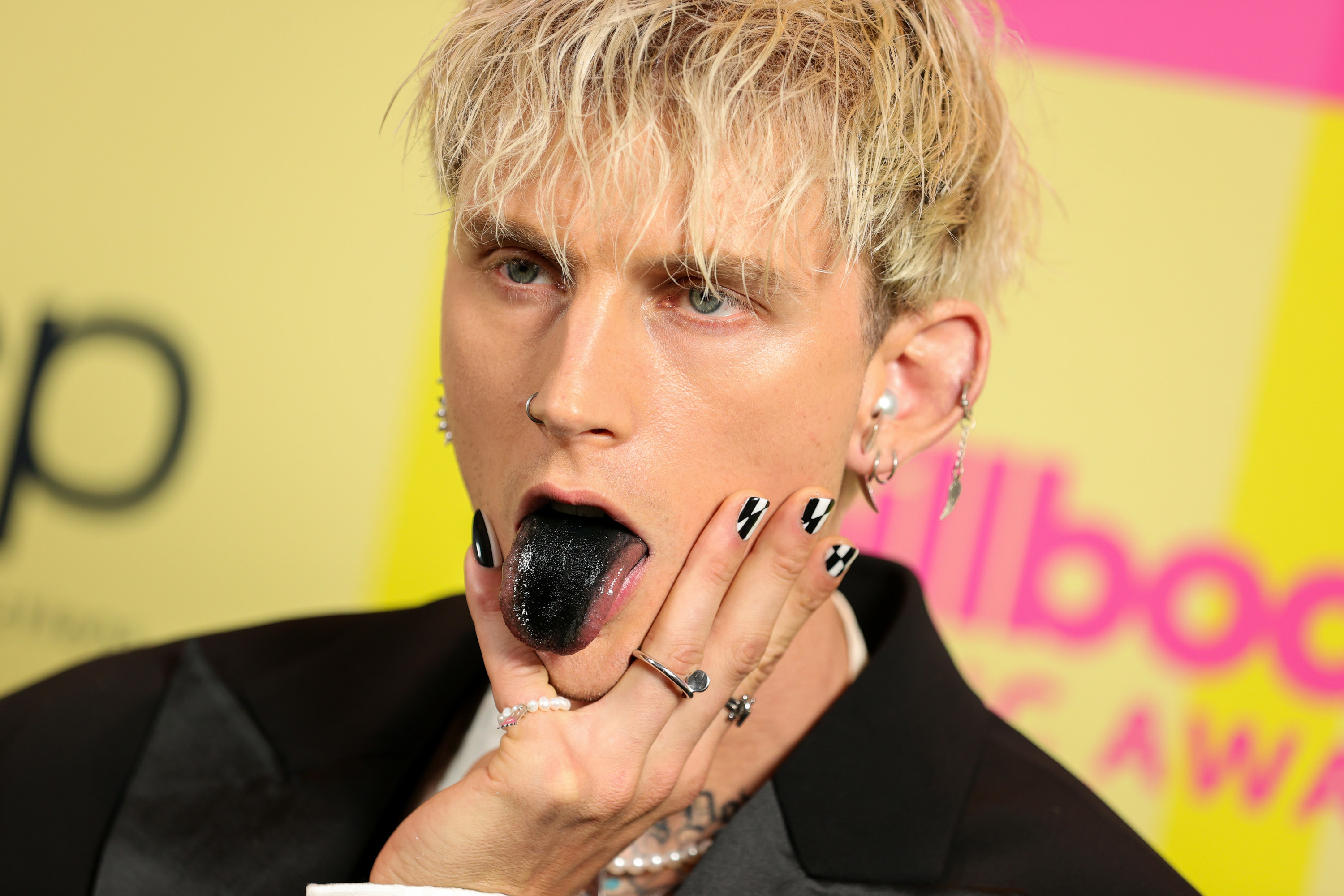 And Megan Fox licked his black tongue.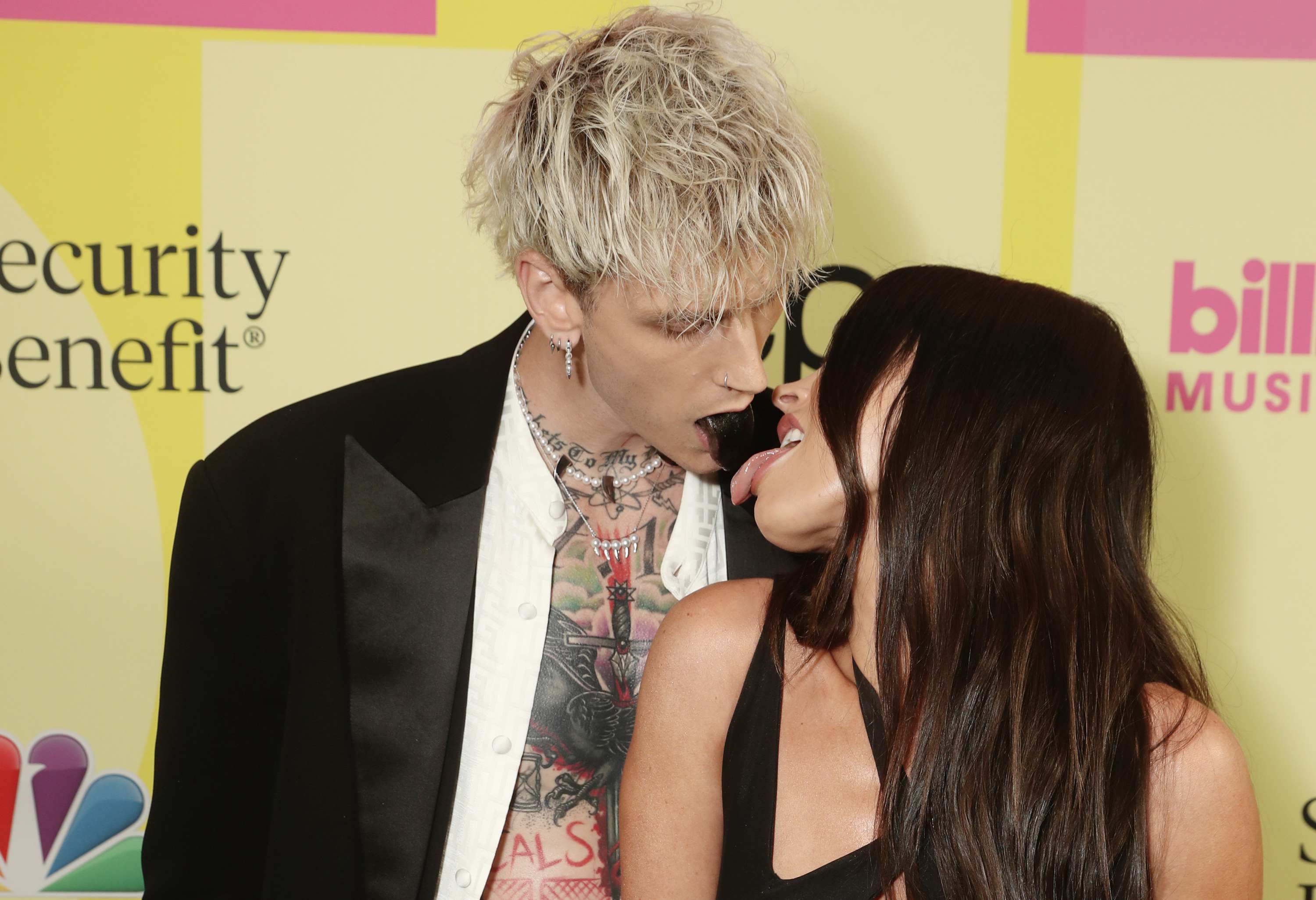 It was a whole scene.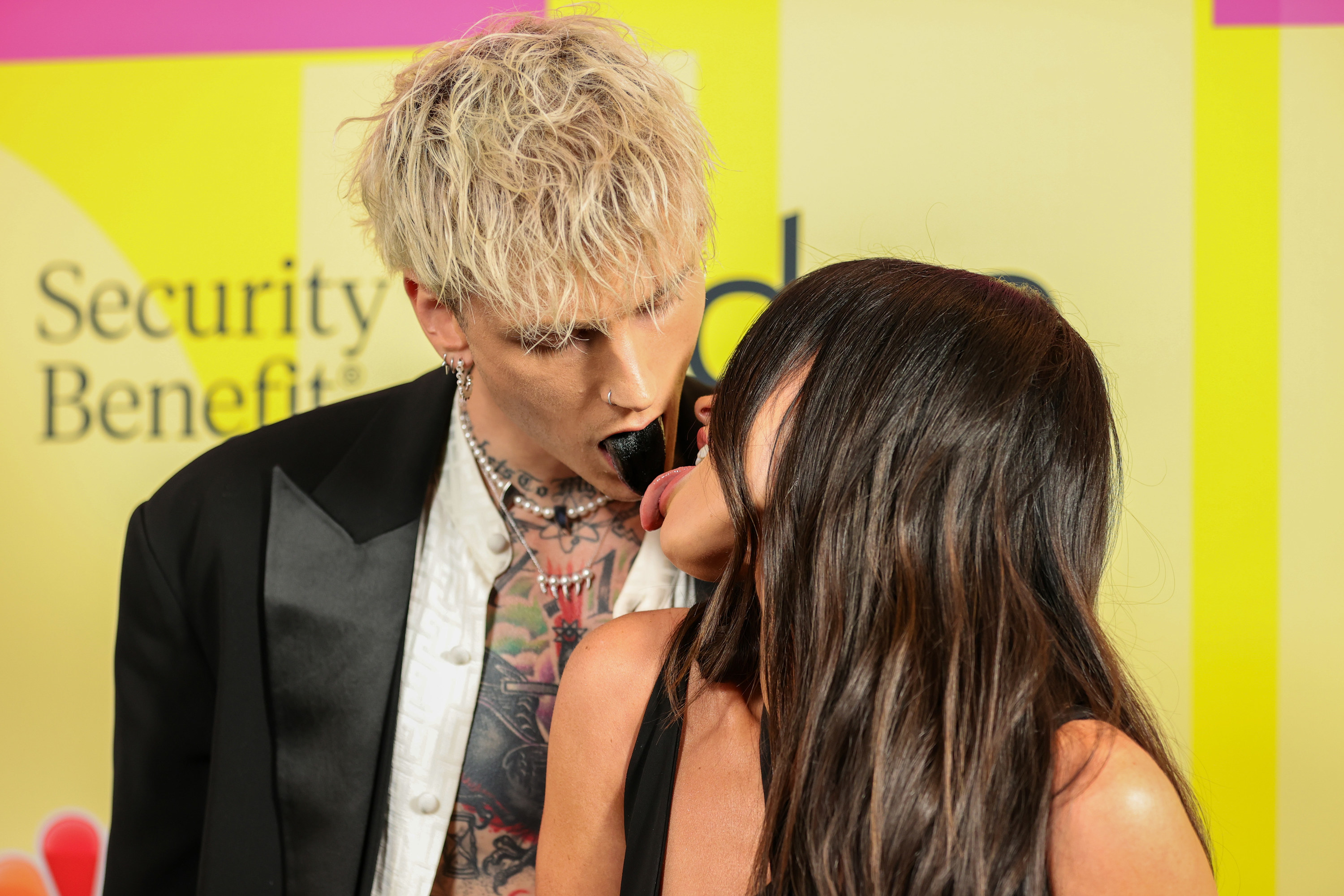 This isn't the first wild thing MGK's done with his bod lately. You might remember this...extreme slashed-neck tattoo he recently debuted.
Anyway, MGK also won a BBMA for Best Rock Album. Congrats! Maybe go have a piece of cake...that is, if you can even taste it with a black tongue.