Following the death of George Floyd earlier this year, Lil Baby released the single "The Bigger Picture" in June to show support and solidarity for the Black Lives Matter protest movement.
Six months later, the Atlanta rapper teamed up with former NBA player Stephen Jackson to give Floyd's 7-year-old daughter, Gianna, an L.O.L. Surprise Dolls–themed birthday party, as Forbes reports.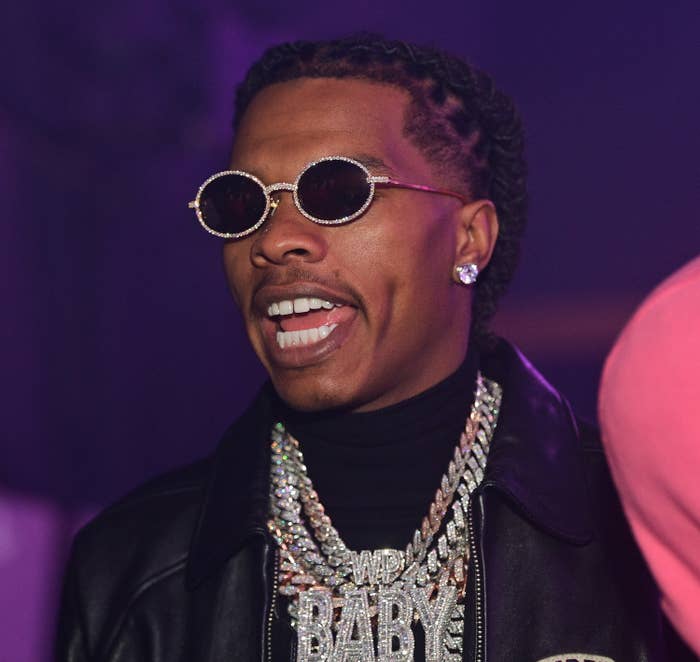 Lil Baby posted some pics of the event to his Instagram story.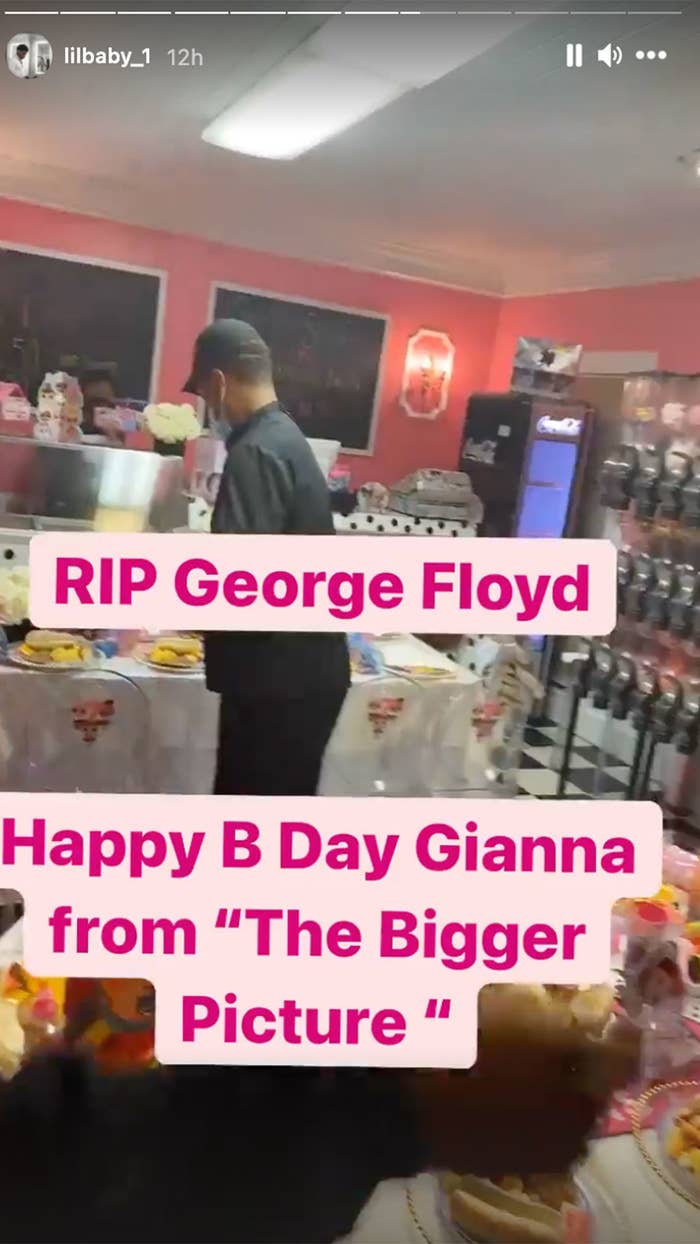 Gianna's mother, Roxie Washington, told Forbes, "This is a very difficult time for my daughter, so we're very grateful that our extended family is creating such a special experience for Gianna on her first birthday without her father."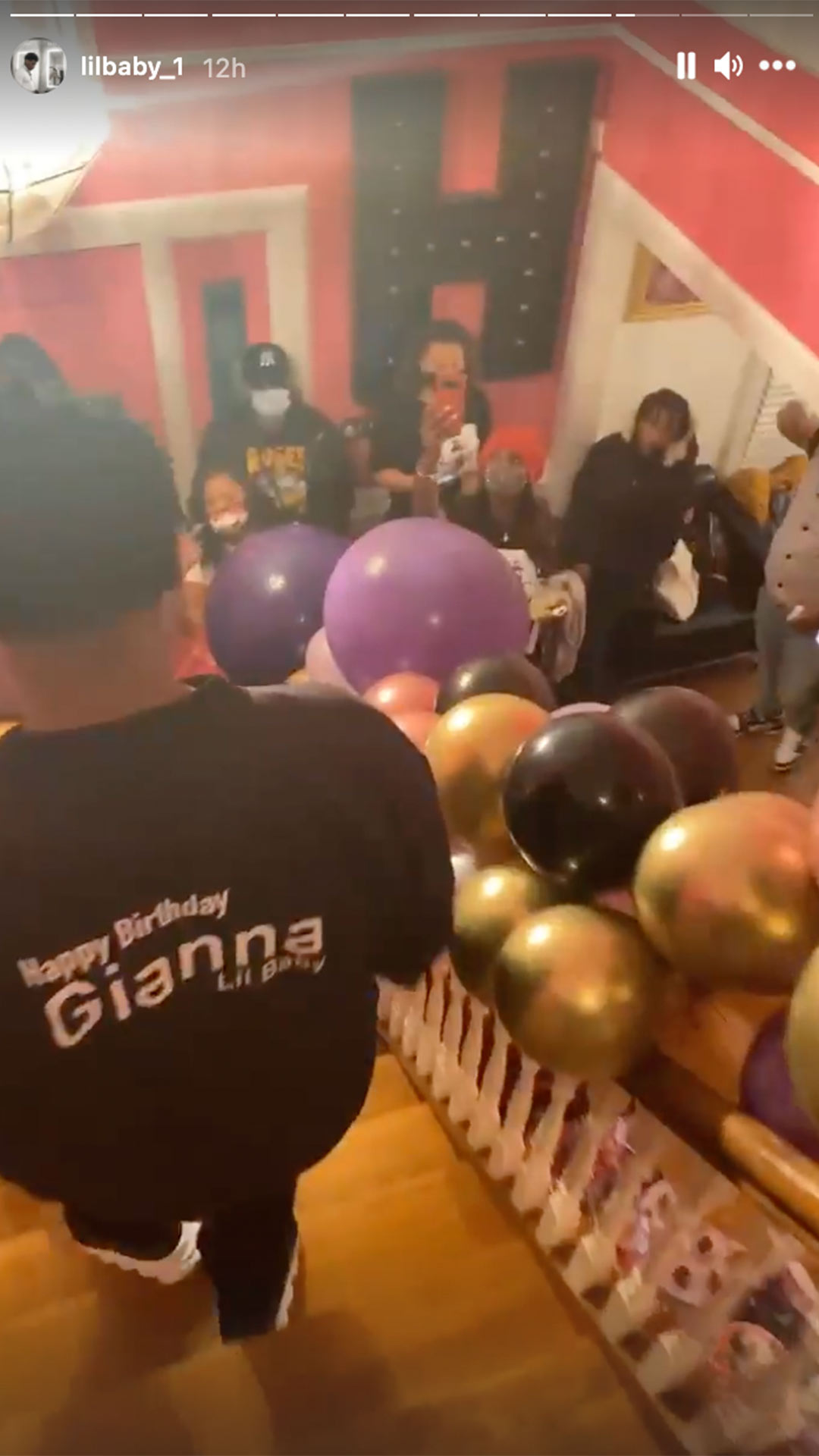 Restaurateurs Ericka and William Platt of Atlanta's Restaurant Ten and Rosie's Café also helped put on the party, and Ericka told Forbes, "['The Bigger Picture'] is really about supporting children who lost their parents to violence. Lil Baby decided to sponsor Gianna's birthday party and has been very supportive. We are very grateful for that."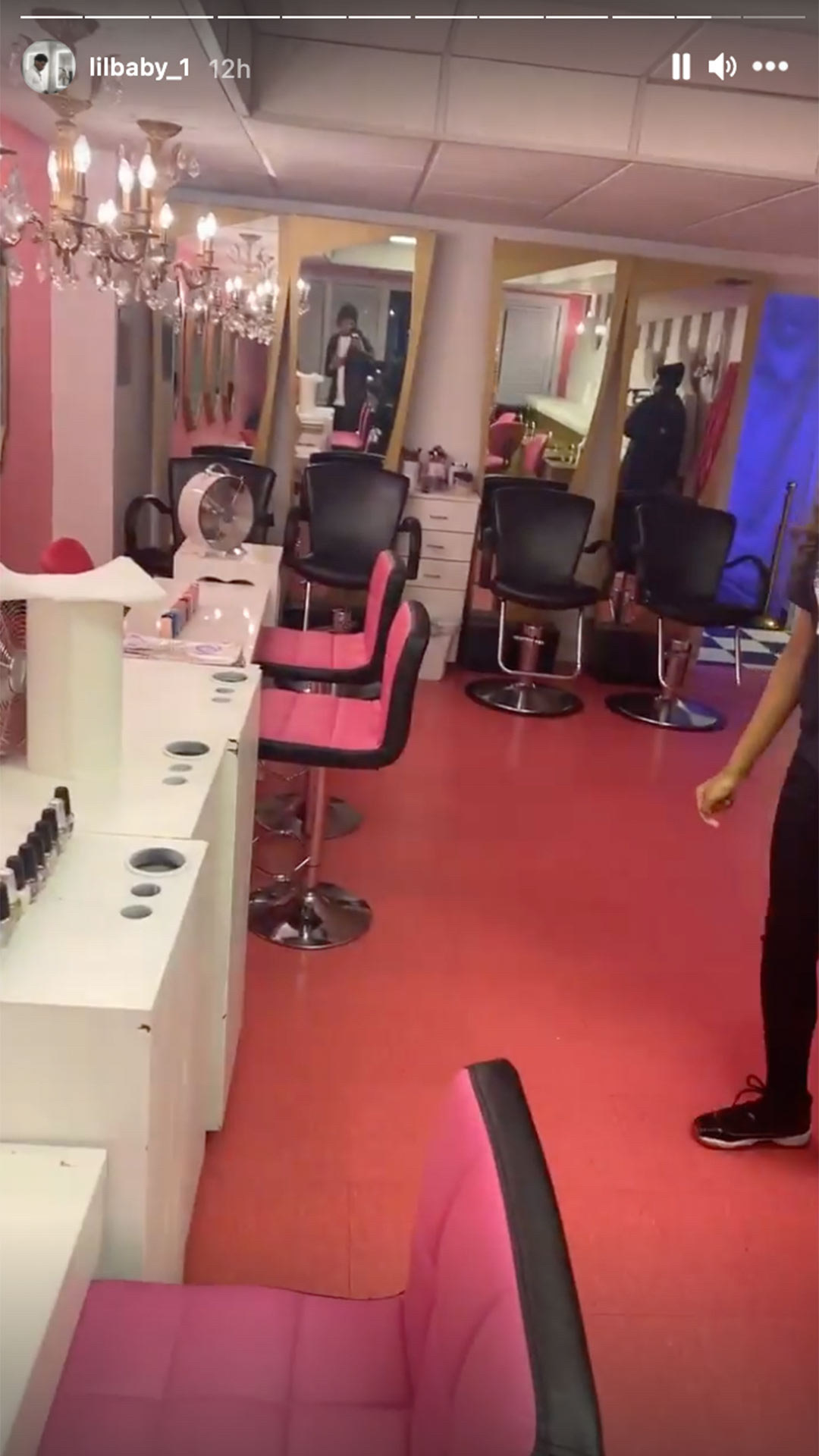 Jackson also opened up to Forbes about developing a close relationship with Gianna after Floyd's death: "I think I adopted another child; God put me into this position. I'm going to do the best that I can."
"I have dedicated my life to going to all 50 states and visiting areas that need resources and letting them know they have a voice," Jackson, who was a close friend of Floyd's, added.
"When I went to Minnesota to speak up for my brother, I inherited other people's pain, who lost loved ones to police brutality and racism or who do not have a voice to speak."