The world continues to mourn Chadwick Boseman, the actor and Black Panther star who died of colon cancer on Aug. 28.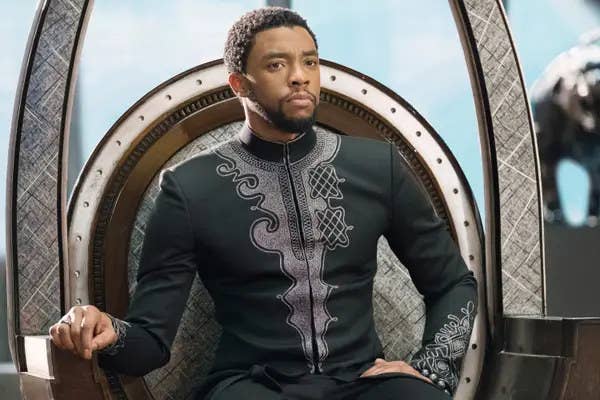 In a recent interview with Porter to promote her role in the film Death on the Nile, Black Panther costar Letitia Wright —who previously penned a beautiful and heartbreaking tribute to Boseman — commented on the idea of continuing the Black Panther franchise without him.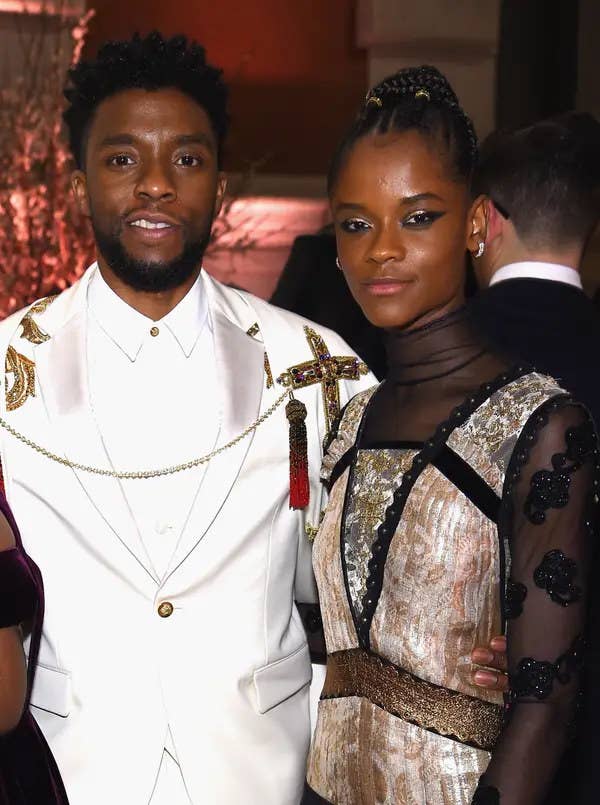 Referring to Boseman as "my brother," she said, "We're just still mourning Chad, so it's not something I even want to think about."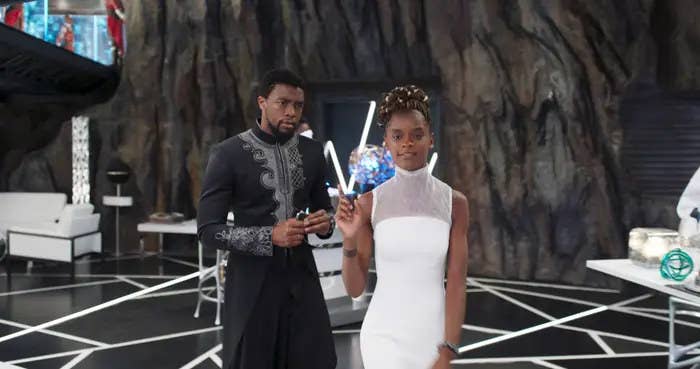 "The thought of doing it without him is kinda strange," she continued. "We're just grieving at the moment, so it's trying to find the light in the midst of it."
Wright's comments serve as a reminder that Boseman's tragic death was an incalculable loss to film and the world, as well as confirmation that as an actor and public figure, he is truly irreplaceable.