Lotta big winners at the 2021 MTV Video Music Awards — including Travis Scott, who took home the Best Hip-Hop Video Moon Person for his collaboration with M.I.A. and Young Thug, "Franchise."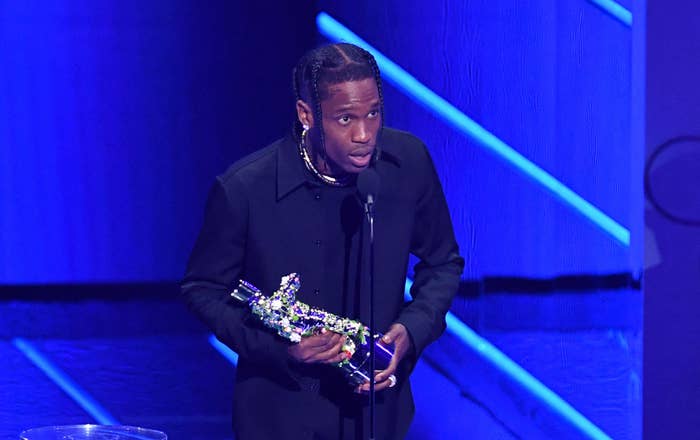 So it's not too surprising that Kylie posted a snap of Travis's VMAs speech on her Instagram story as a show of support. How sweet!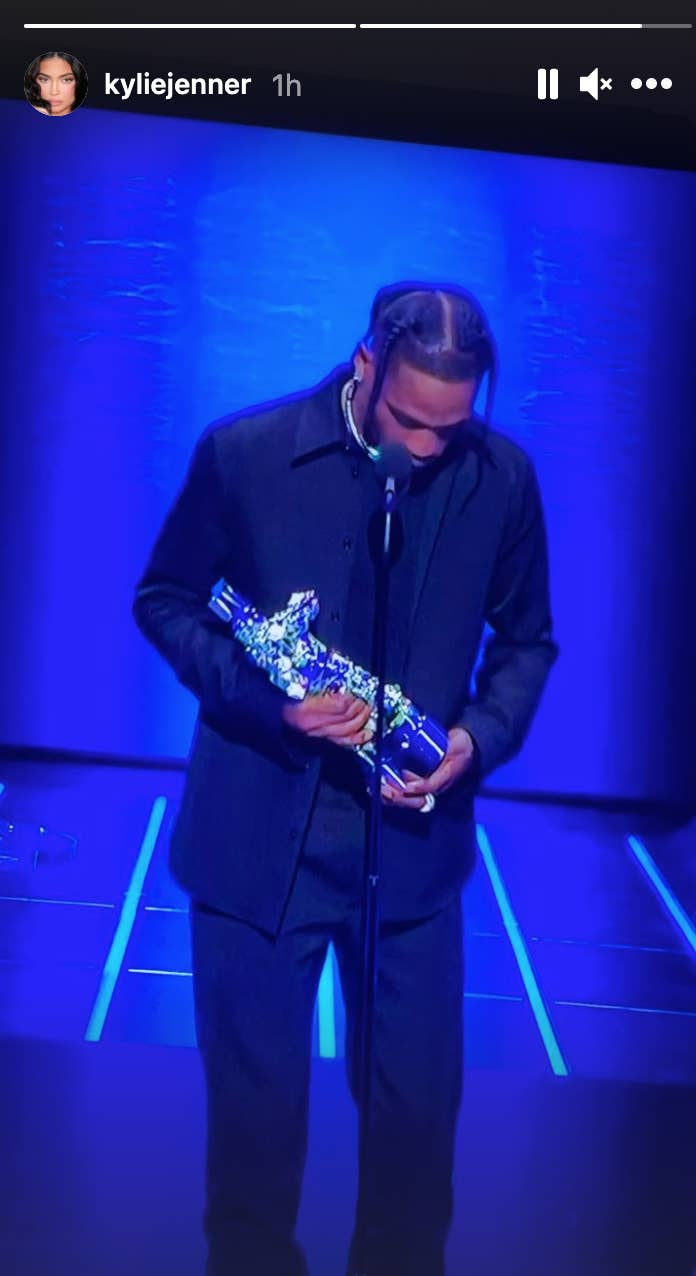 It's also worth noting that, in Travis's acceptance speech, he thanked Stormi, his mom, God, and "all the amazing fans out there" — but not Kylie. Hmm.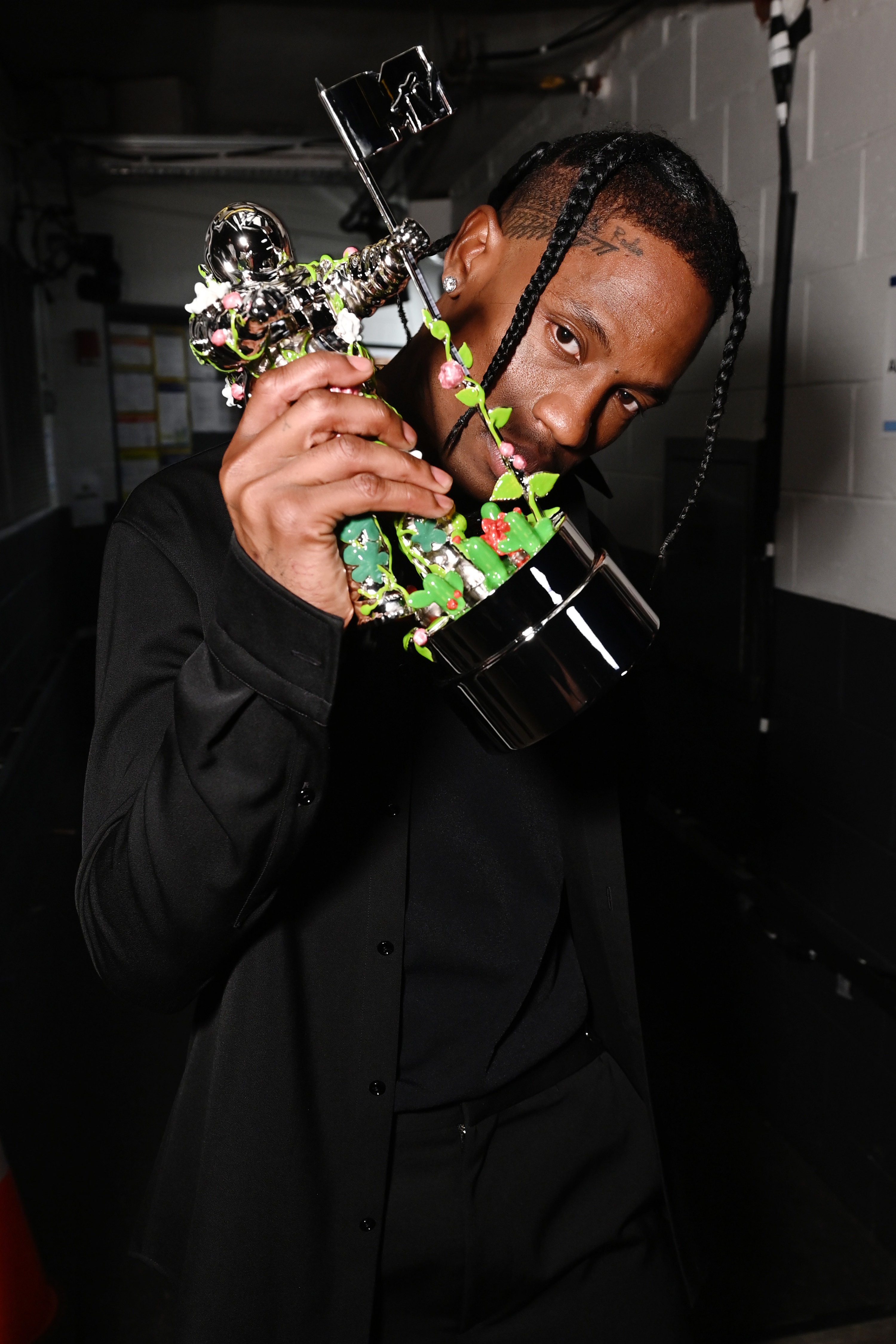 That said, it probably wasn't an intended slight, since the rest of his speech seemed to gesture toward the current state of their relationship in general.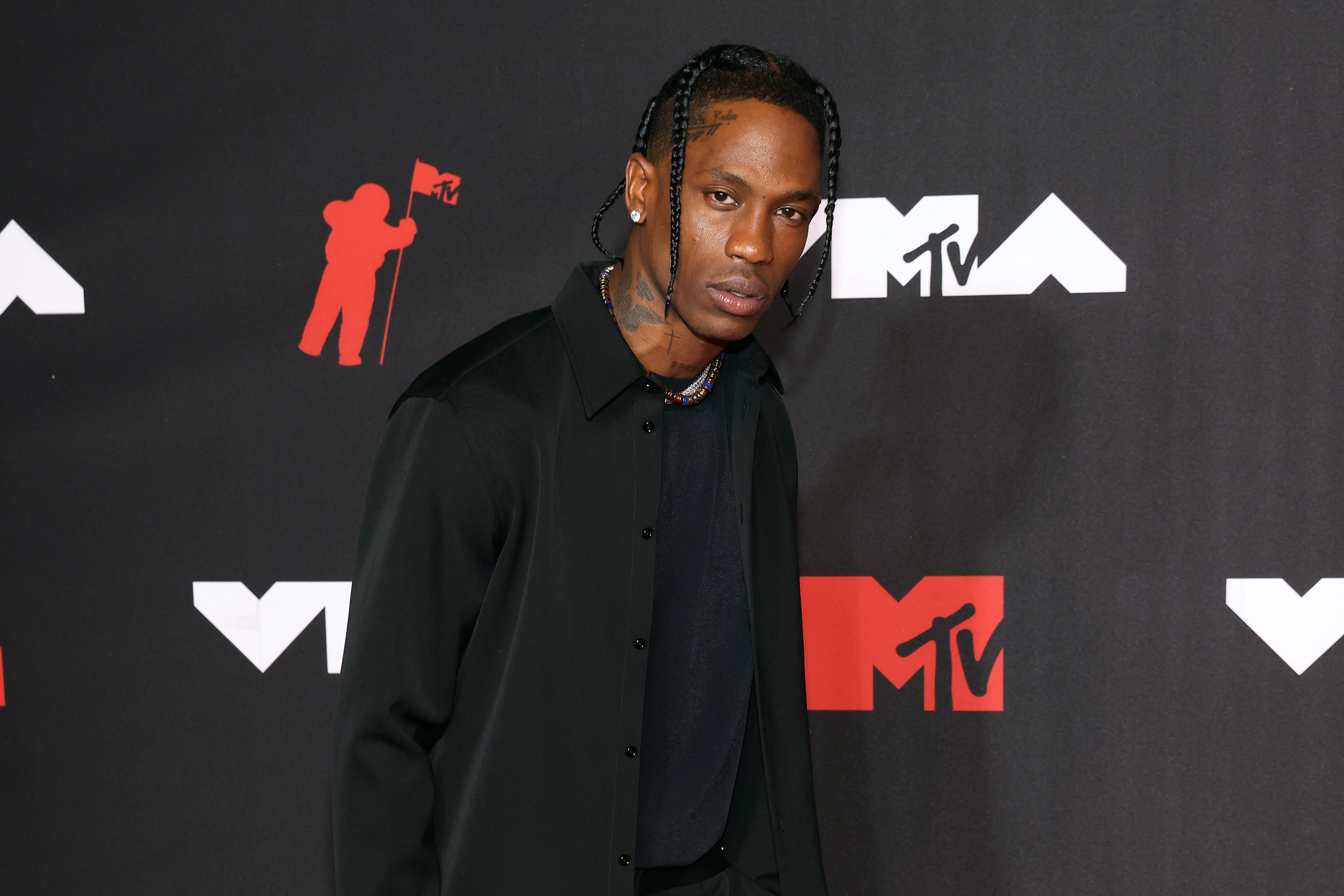 "Before I go, I just want to tell you all, love is the biggest thing that we could ever hold," he concluded near the end of his speech. "Spread love, and everything will be OK."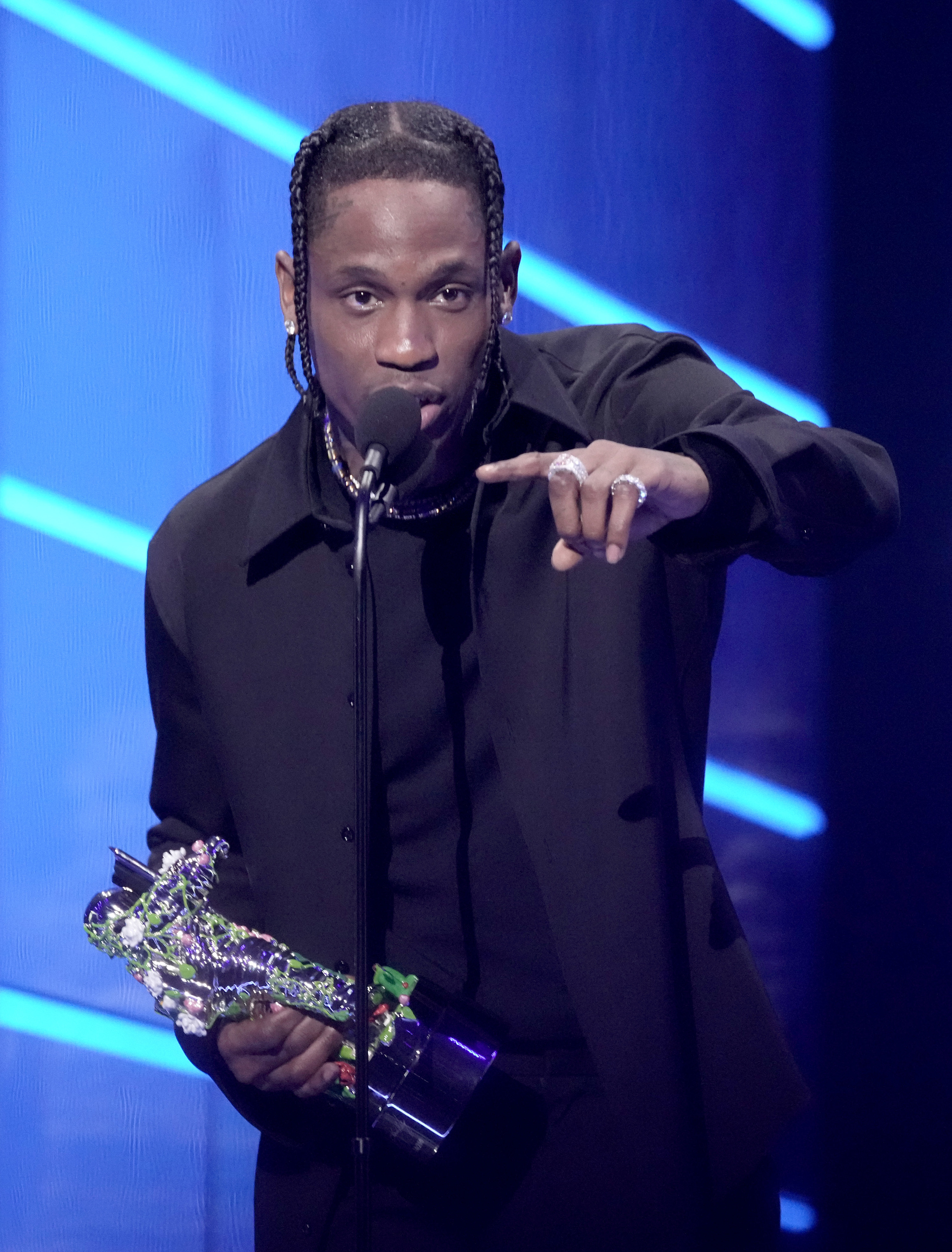 No matter what he was referring to, it is at the least a very nice sentiment that we can all agree on. Congrats on the VMAs win!