While attending Paris Fashion Week events this weekend, Kylie shared a series of photos on Instagram where she sported bleached eyebrows.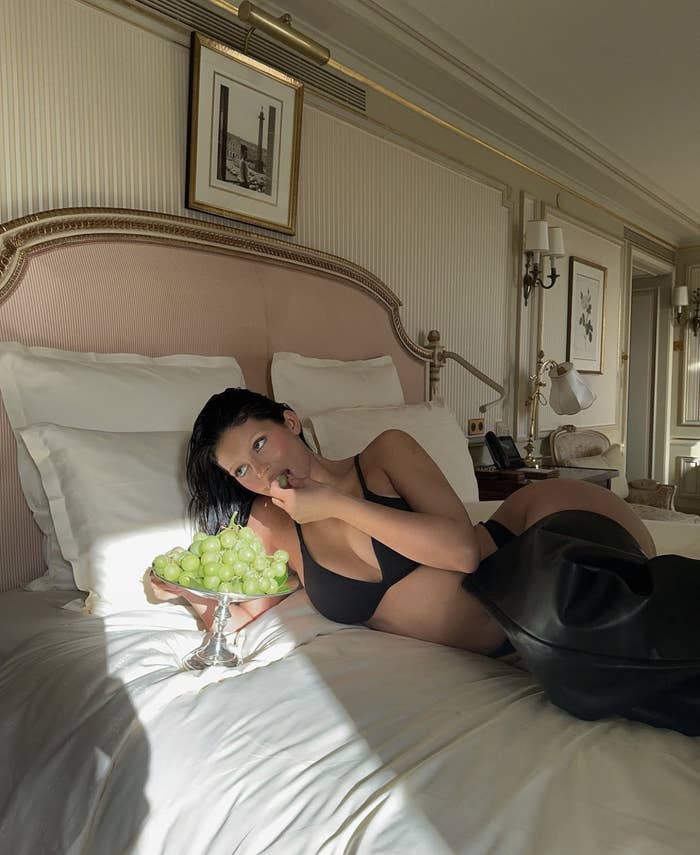 "Slay sleep repeat," she wrote in the caption for the photos, which also showed her eating some grapes on a bed.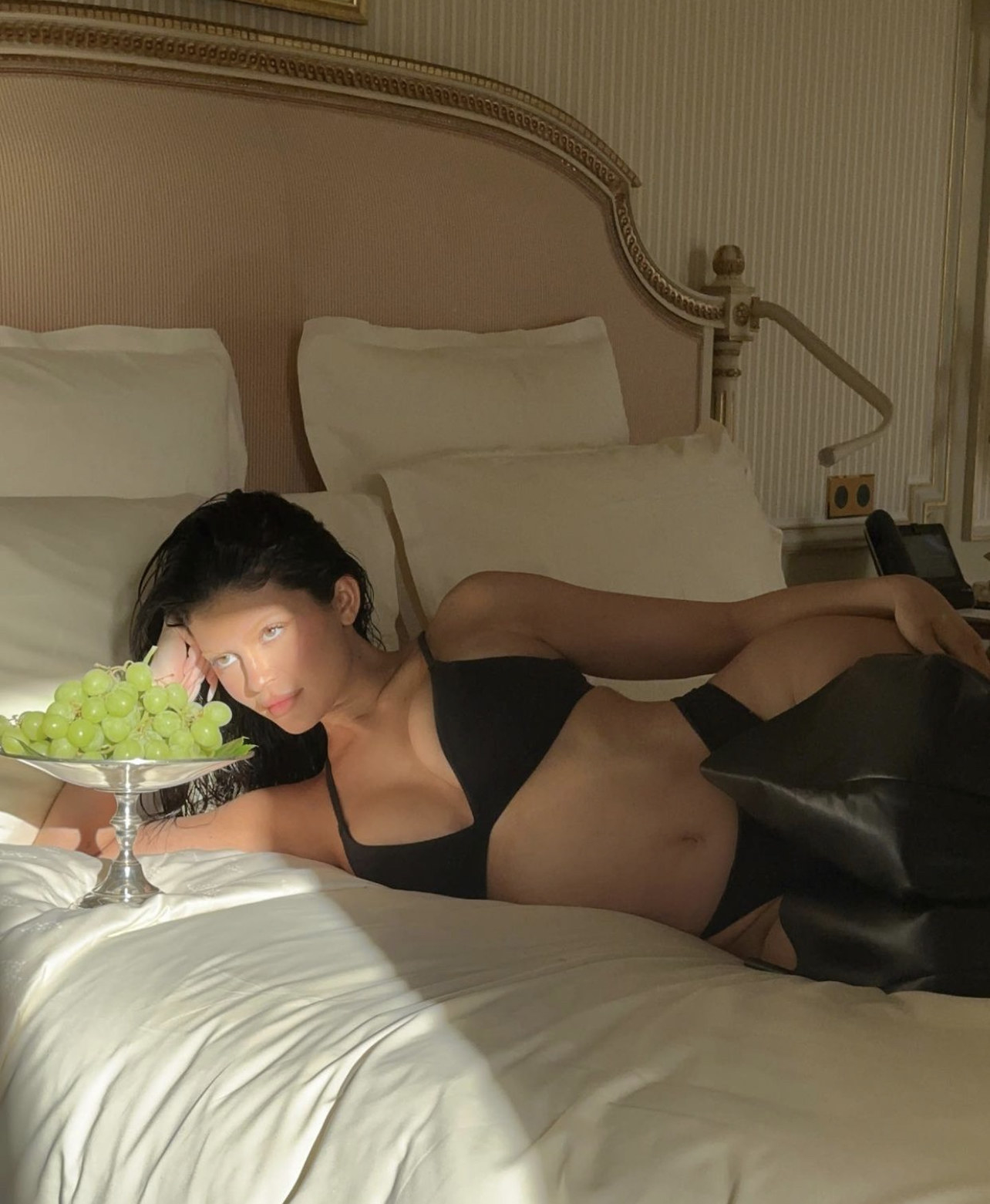 Of course, Kim was in the comments asking if Kylie was wearing Skims apparel.

Is Kylie keeping the trend going? We'll see!