But her latest outfit at Balenciaga's Fall/Winter 2022 Paris Fashion Week show has to be seen to be truly believed.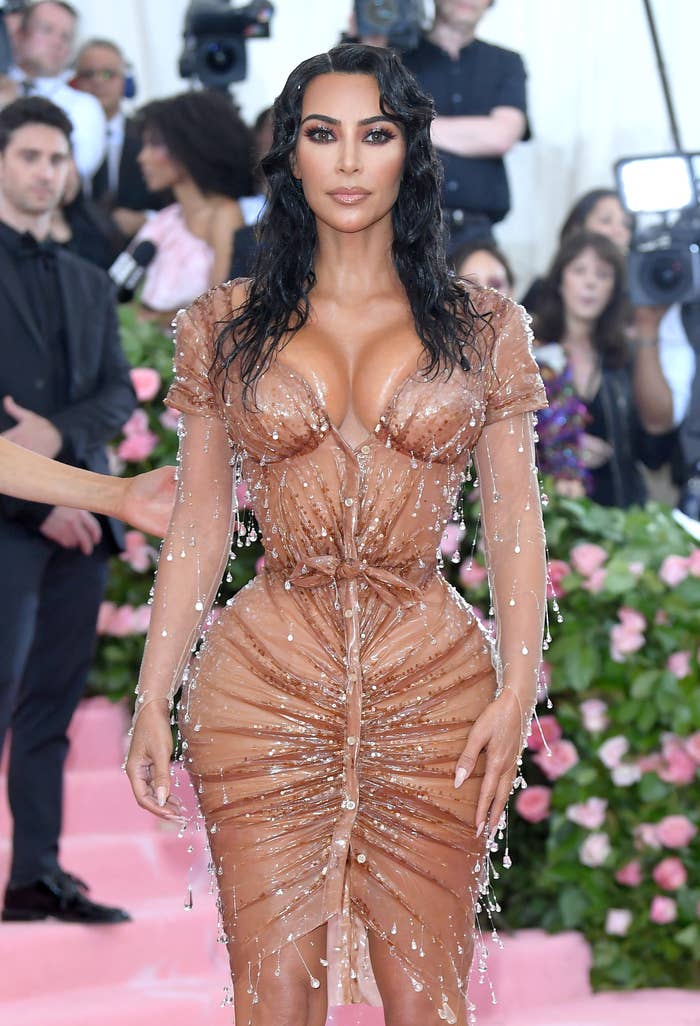 Kim showed up wearing head-to-toe Balenciaga-branded caution tape — and when we say head-to-toe, we mean it.
The caution tape went right up to her neck and wrapped around her heels.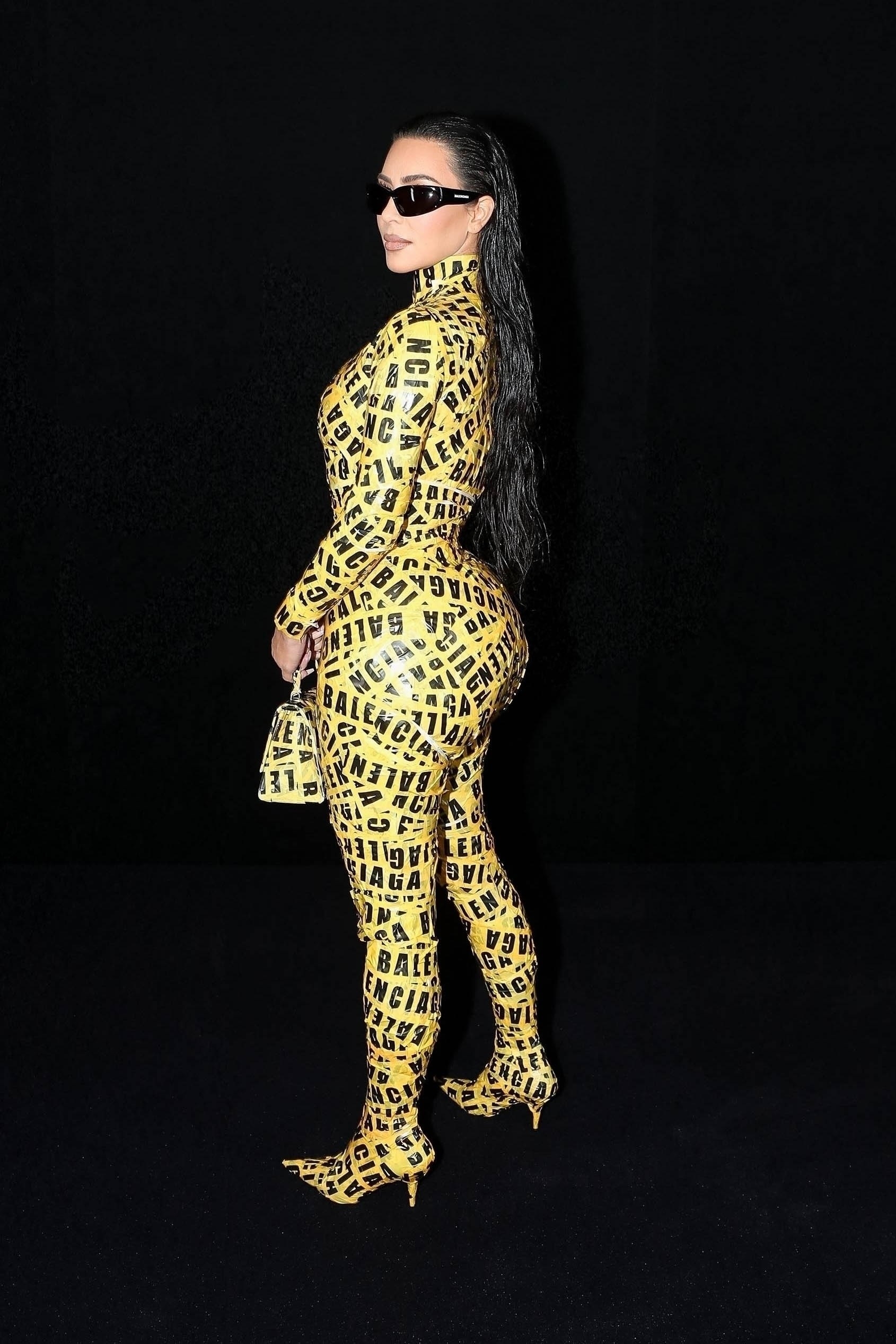 Even her bag was covered in the stuff — every inch of it except the clasp.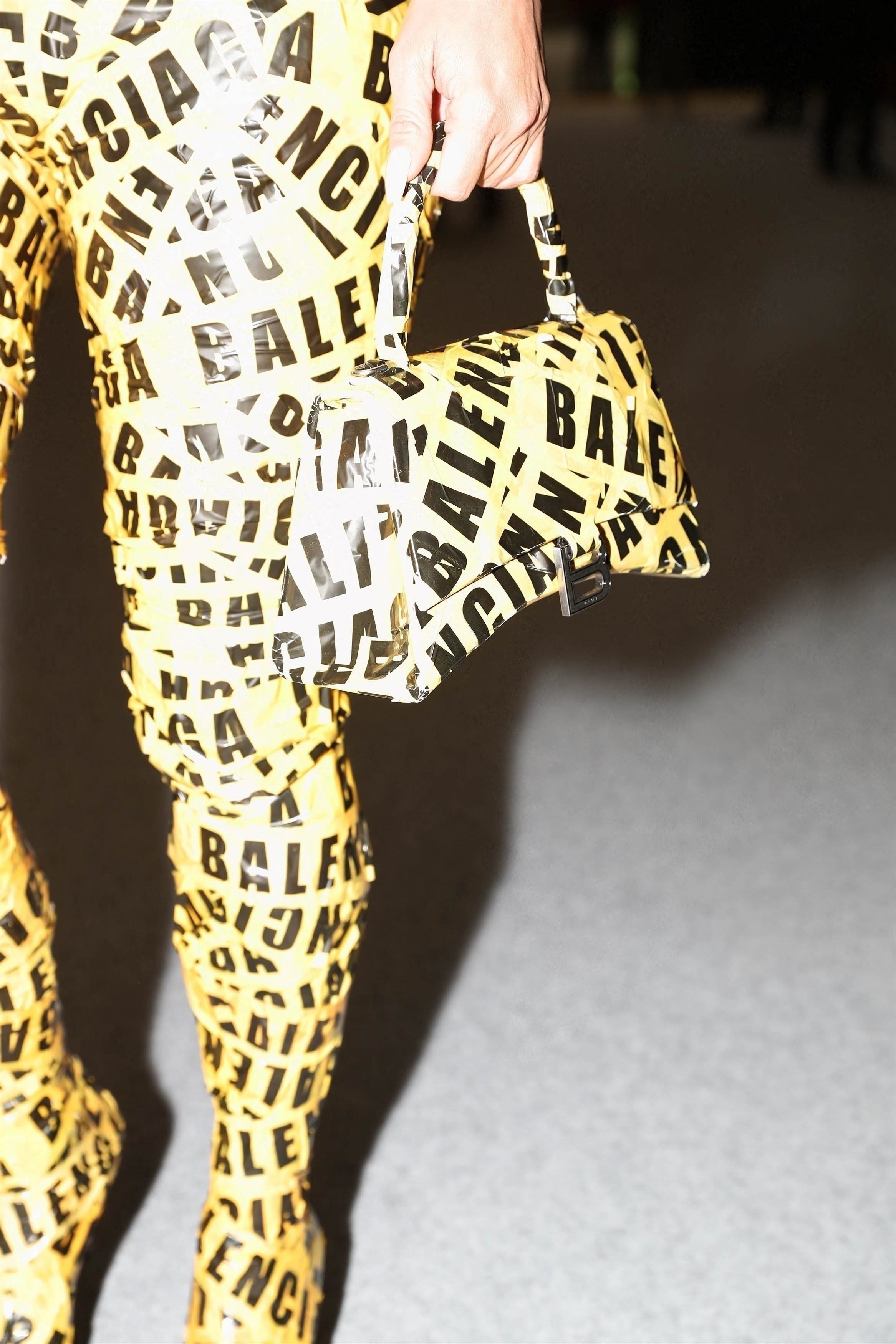 Of course, this isn't the first time Kim's worn something extreme in collaboration with Balenciaga. The design house was also responsible for her infamous Met Gala bodystocking last year.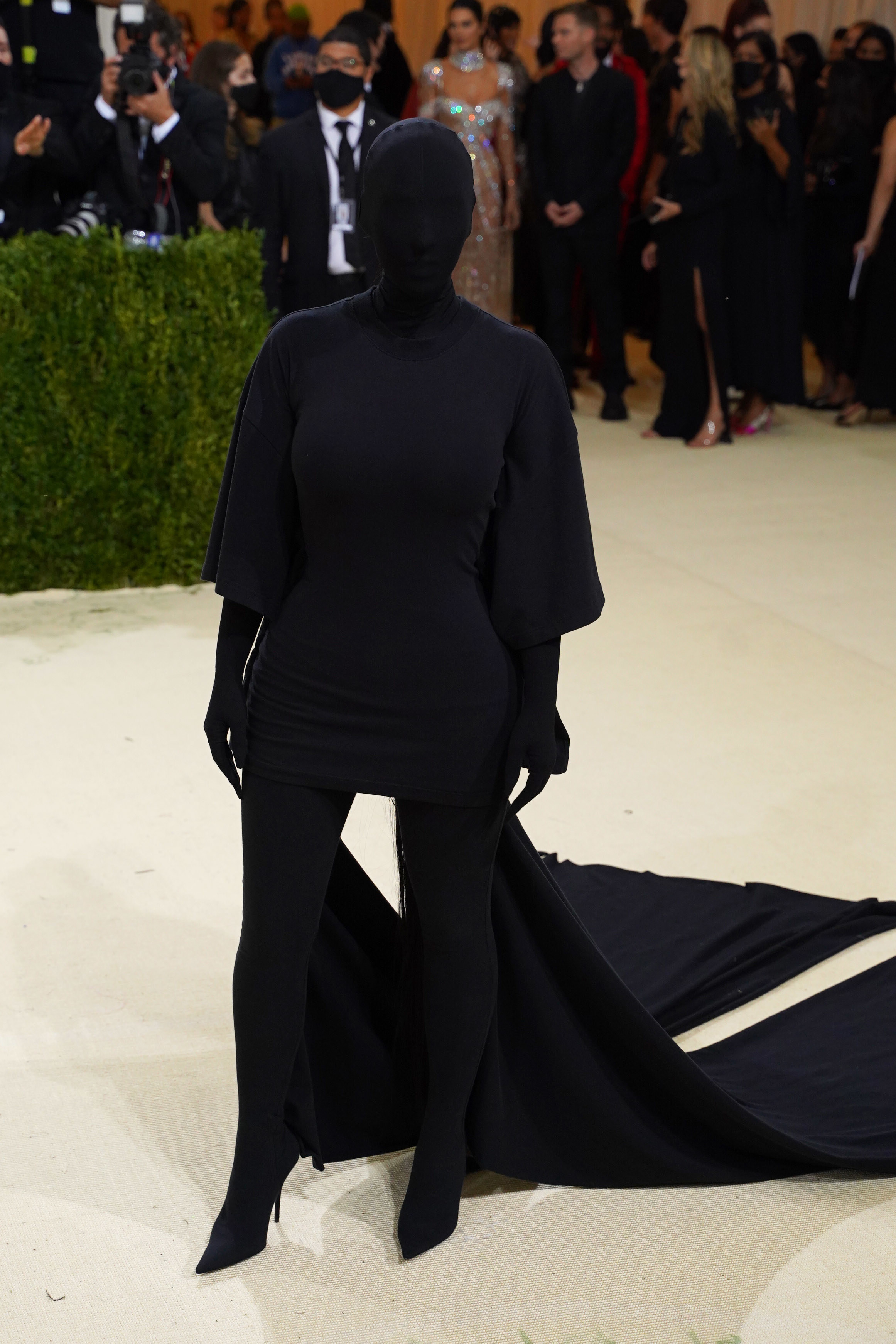 In a recent interview, Kim said that she wasn't 100% okay with the face-covering part of her Met Gala garb.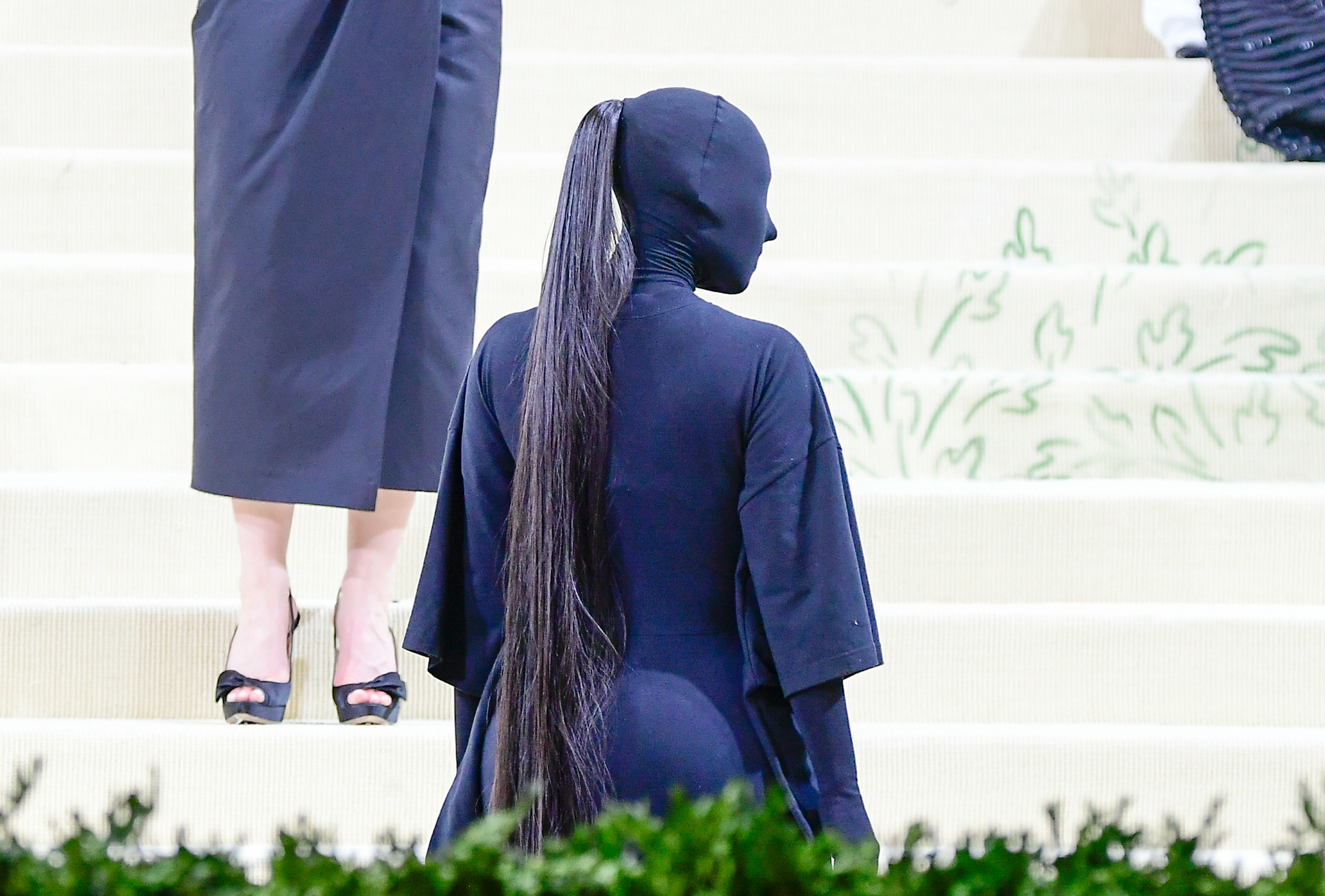 "I fought against it," she said. "I was like, 'I don't know how I could wear the mask. Why would I want to cover my face?'"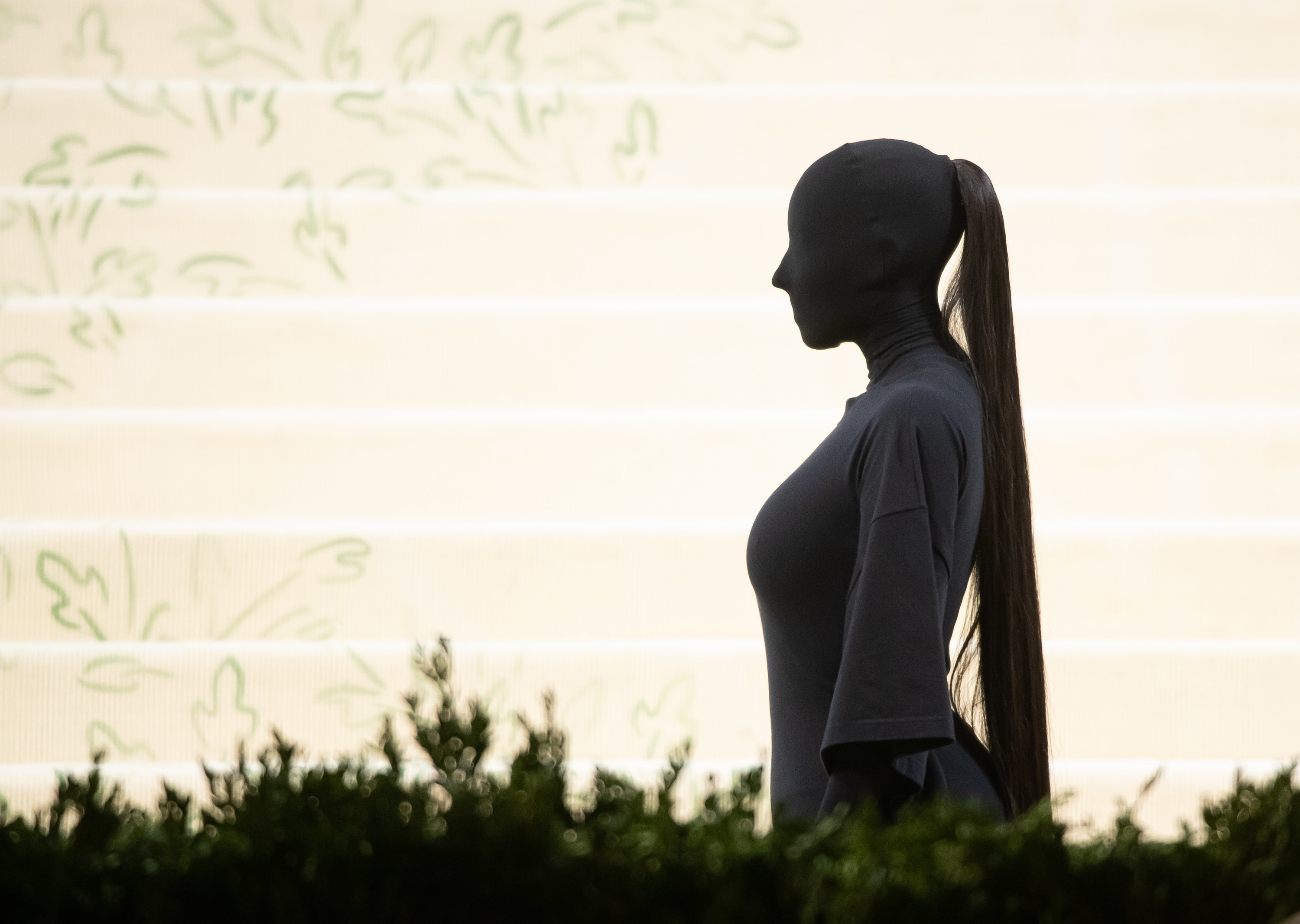 I'm sure we'll find out her feelings about this new look at some point, too.