This Wednesday, President-elect Joe Biden and Vice President-elect Kamala Harris will be inaugurated into their respective positions.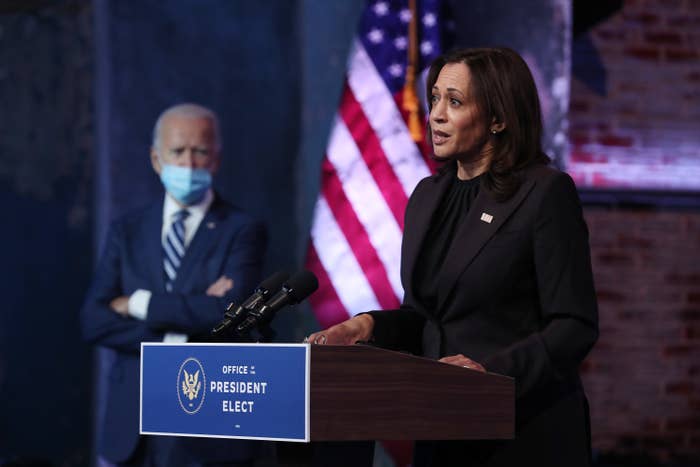 Kamala's husband Doug Emhoff will also be assuming the role of second gentleman, and the couple opened up about how they met during an interview for CBS Sunday Morning.
"She said, 'Just trust me. Just trust me.' You know, she wanted me to just kind of go into it," Kamala admitted. "She said, 'Don't google him.' I did!"
Even Doug was surprised, calling Kamala's anecdote "a reveal."
Doug also revealed that he had to work up courage to text Kamala while having drinks with a friend at a Lakers game, eventually calling her the next morning: "I left this ridiculous voicemail, which she has saved and plays back to me on our anniversary every year."
"it was adorable," Kamala exclaimed while talking about the voicemail. "The thing about Doug is that he is exactly who he is. He's just fully authentic and clear about the things he cares about — and it's family, it's his work…"
To which Doug replied, "You." Aww.