The Vanity Fair Oscars party is the premier red carpet event when it comes to Oscars after-parties. Honestly, it might be as important as the Oscars itself at this point.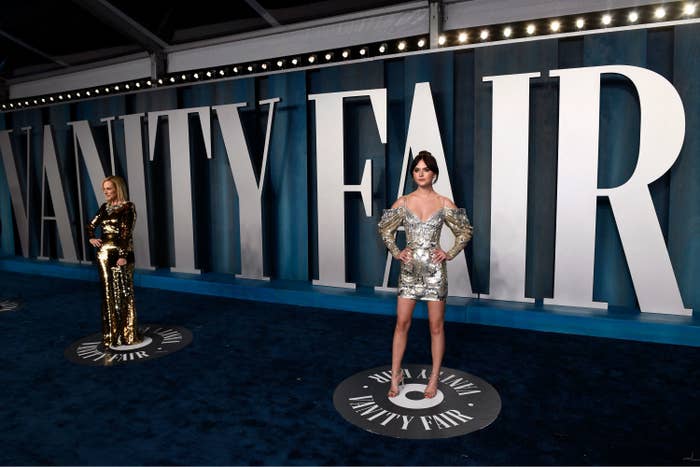 Obviously, if you're a big star, you have to be there — and two people that showed up were Justin Bieber and Hailey Bieber. But if you weren't paying attention to the red carpet coverage of the event, you might not have noticed.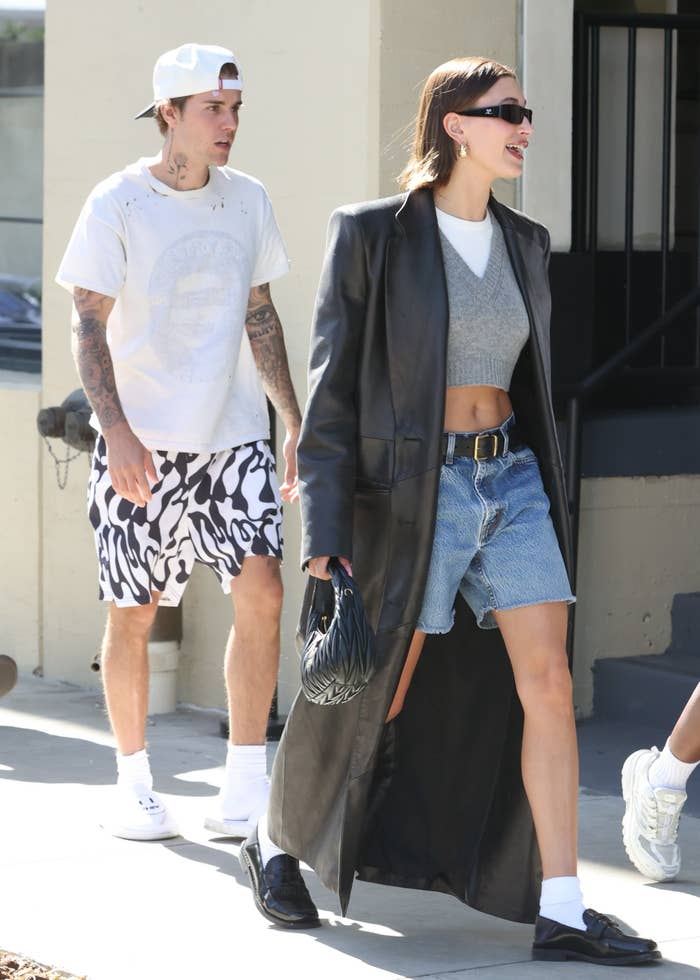 That's because Hailey walked the red carpet by herself, with Justin nowhere to be found.
So, Justin's absence was noticeable, especially since the couple haven't made a red carpet appearance since last year's Grammys in April. But even though he didn't walk the red carpet, he didn't skip the event entirely.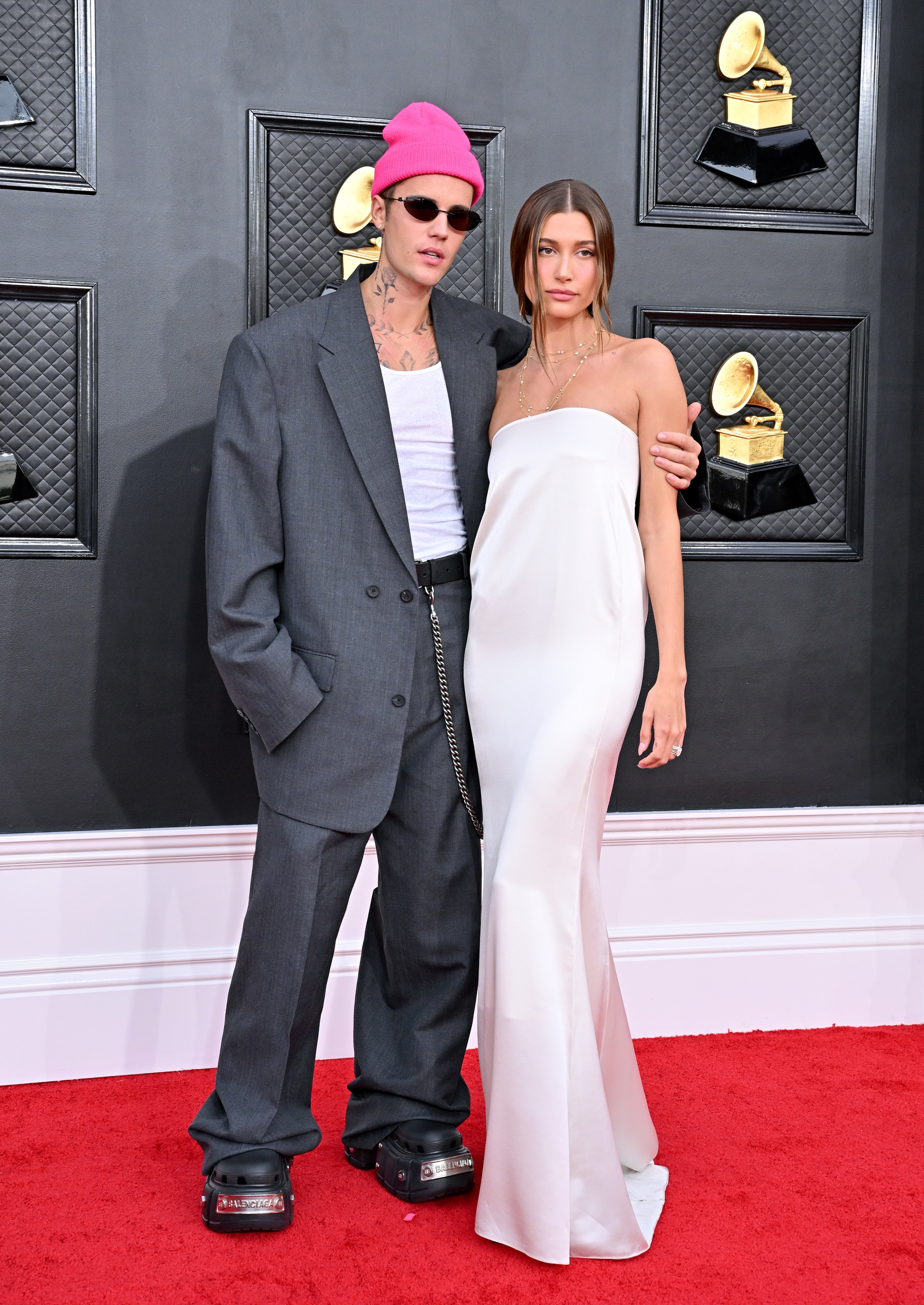 Justin was snapped inside the party, wearing a backwards baseball cap and with a blanket draped over his shoulders.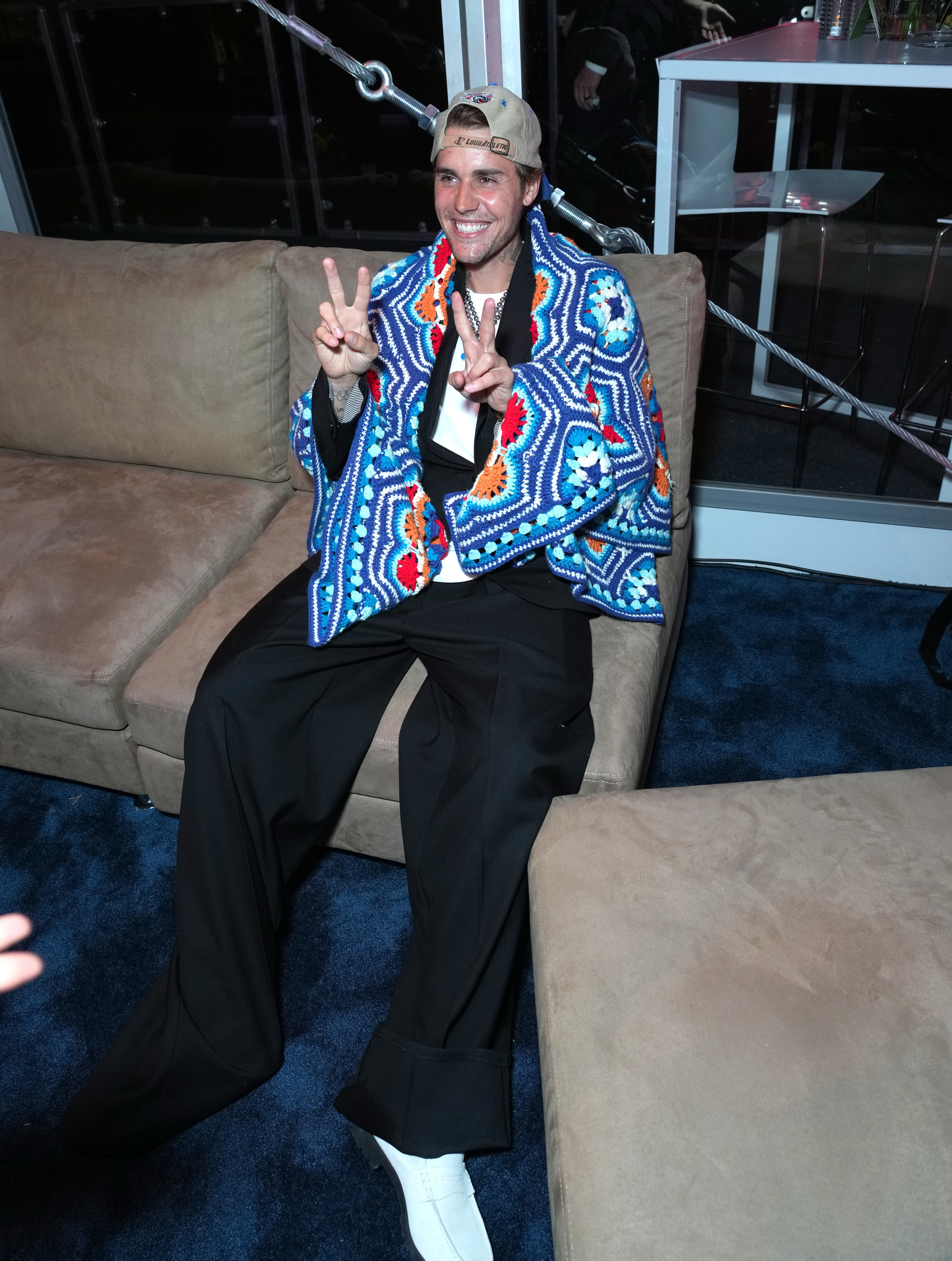 Justin was also photographed saying hi to Elizabeth Banks...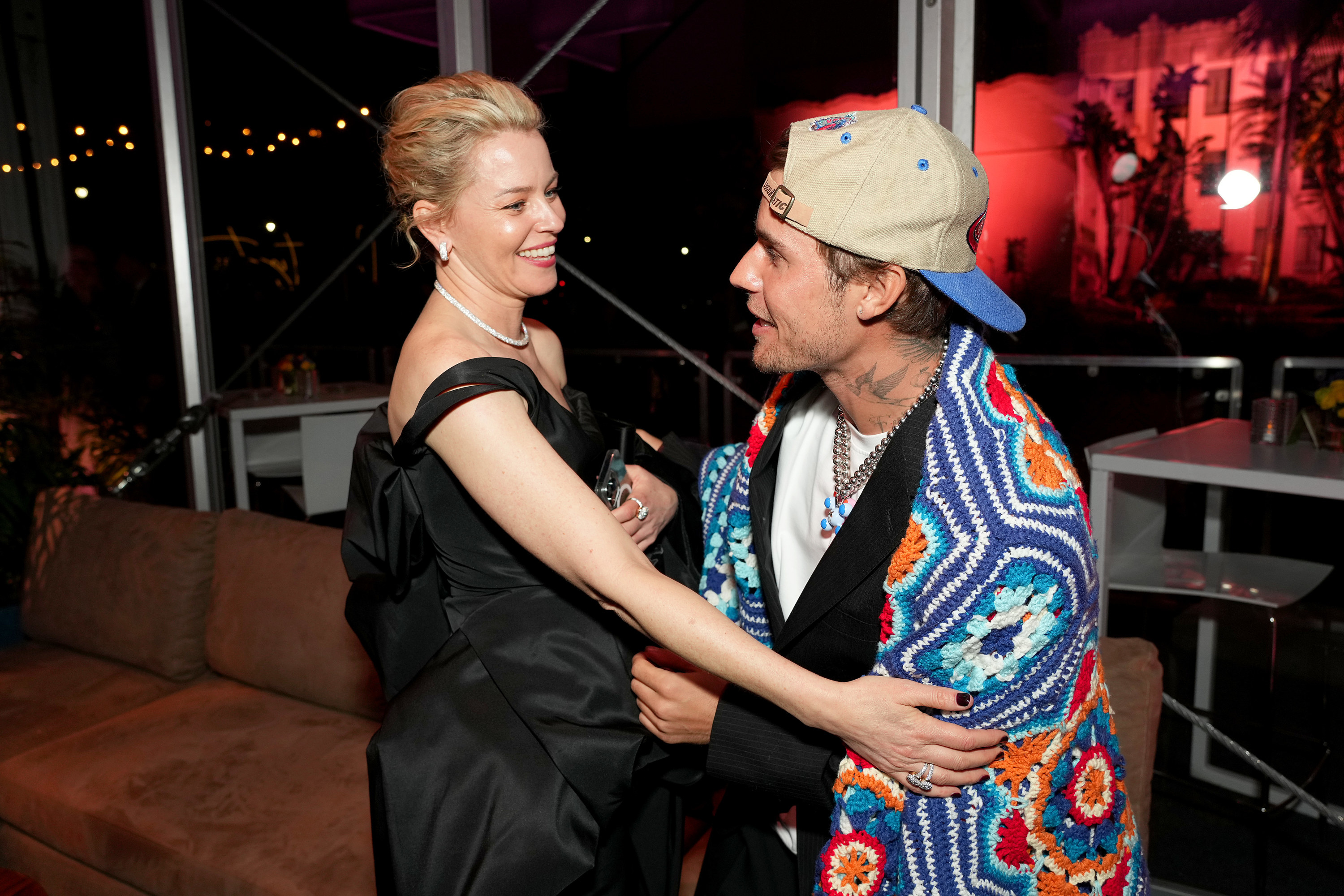 ...And he was seen giving Yara Shahidi a big ol' hug, too.
But he wasn't photographed with Hailey inside the bash, either.
Make of that what you will!