Justin Bieber Got Really Worked Up During His "SNL" Performance
You have to see it.
This weekend, Saturday Night Live continued its 46th season with Issa Rae as host and Justin Bieber as musical guest.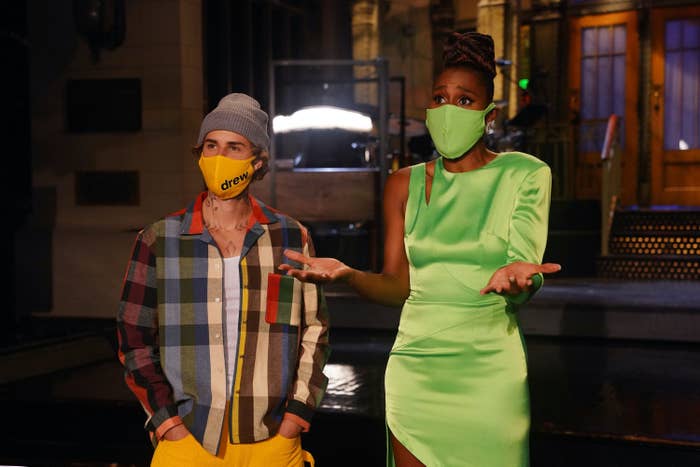 The episode marked Bieber's fourth appearance as a musical guest. (He also did double duty by hosting in February of 2013.) This time around, he brought plenty of guests to accompany him on stage.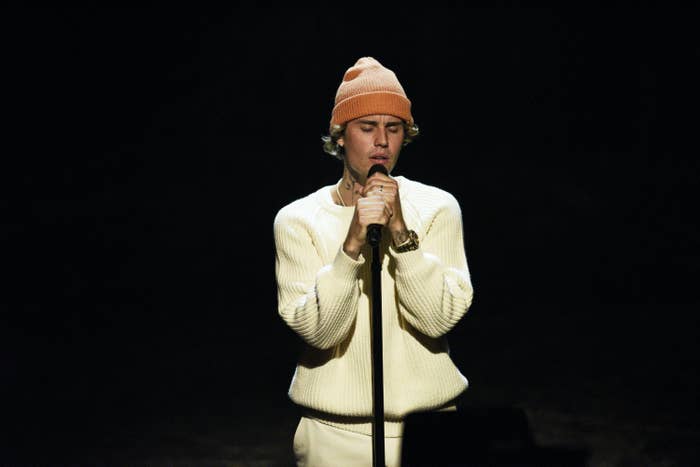 Justin's first performance of the night was "Holy," where he sang on an ivy-covered set with a glowing cross in the background before being joined by "Holy" collaborator Chance the Rapper.
Bieber was so moved in his performance, he ended up bending over at the end, with Chance the Rapper giving him a pat on the back.
Then Bieber got a little experimental. During his second performance, of his new single "Lonely," he started in the glow of his dressing room, singing as he walked through SNL's office hallways, before making his way to the stage with collaborator Benny Blanco accompanying him on piano.
Despite his previous hosting experience, Biebs didn't appear in any of the episode's skits. But his iconic dancing skills were at the center of the episode's "Dancer" skit, in which Rae and SNL cast member Kyle Mooney busted some funky and fancy footwork in a dance-off.
Who can say whose dance moves are more memorable?