So, in case you missed it, the Screen Actors Guild Awards — or, the SAGs if you're a fan of the whole brevity thing — went down in Hollywood tonight.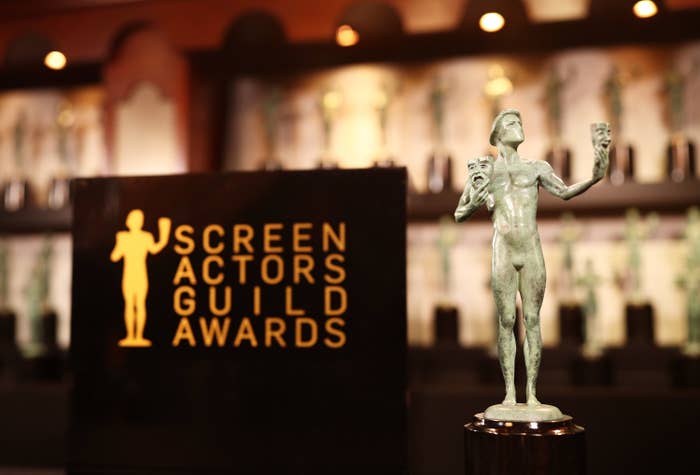 One of the many stars in attendance was Jamie Lee Curtis, who also took home the Outstanding Performance by a Female Actor in a Supporting Role award for her performance in Everything Everywhere All at Once.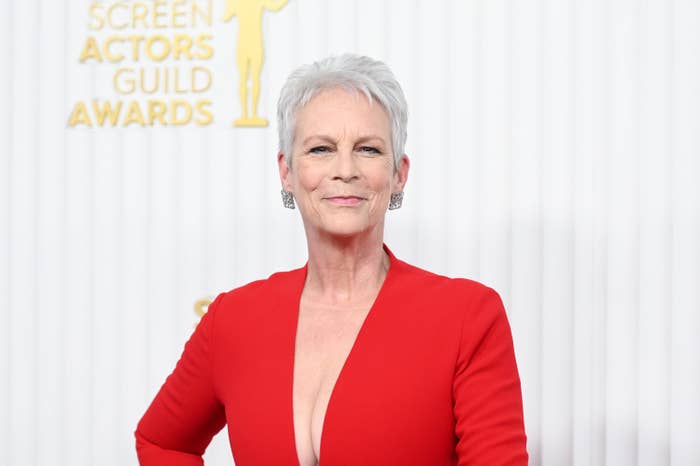 During the show's cold open, there was a whole thing where actors recounted moments in their own careers to reaffirm why they are actors, an annual SAGs tradition. Jamie Lee was one of the people who participated this year.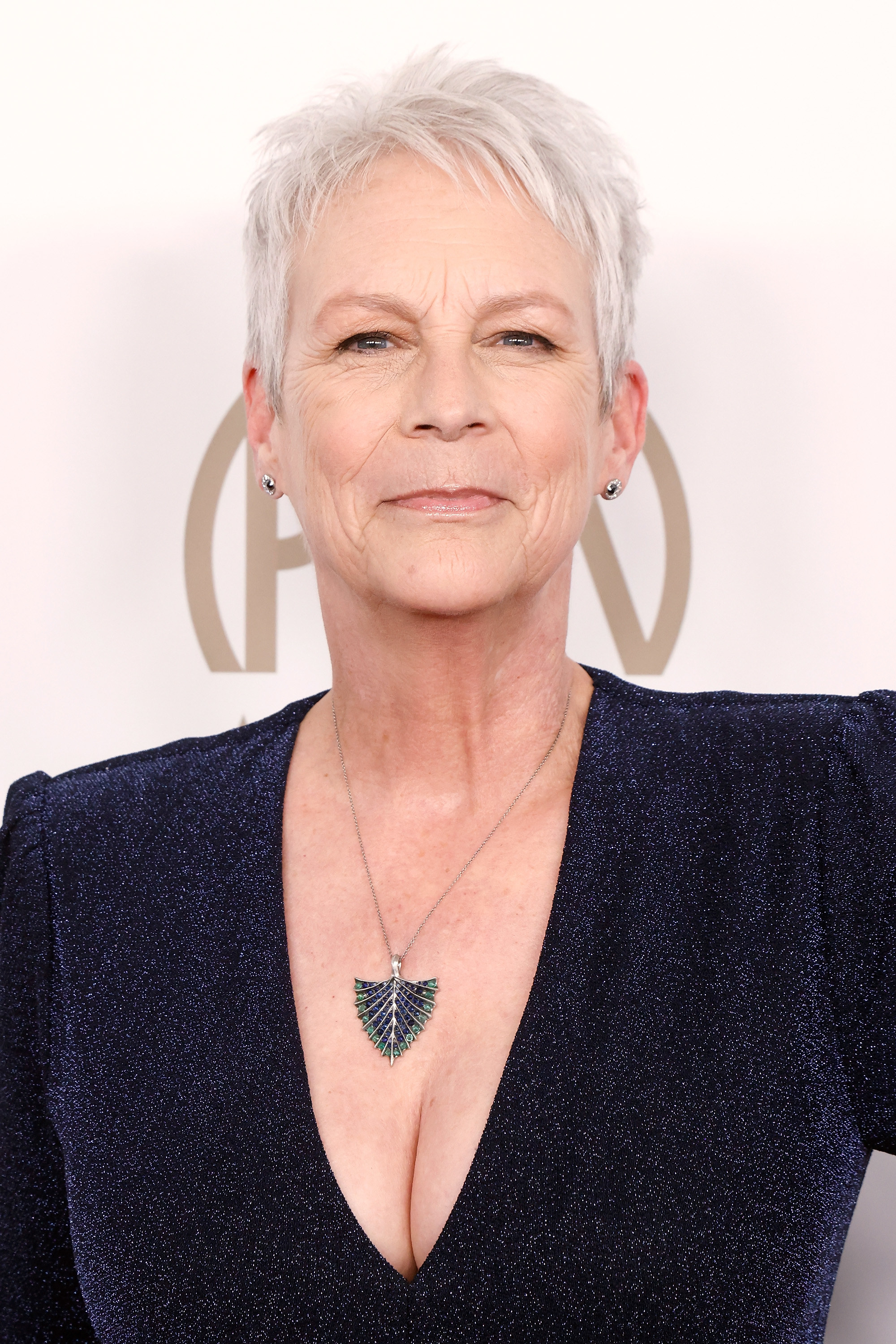 During her bit, Jamie Lee explained how she started out on a TV show, Operation Petticoat, in the late 1970s — a program that was a remake of a film that her father, Tony Curtis, starred in back in 1959.
While recounting this fact, Jamie Lee then dropped a "nepo baby" into the monologue — reaffirming that she is, in fact, a nepo baby.
The moment was pretty funny — and she had a chance to replicate it during her acceptance speech later in the night.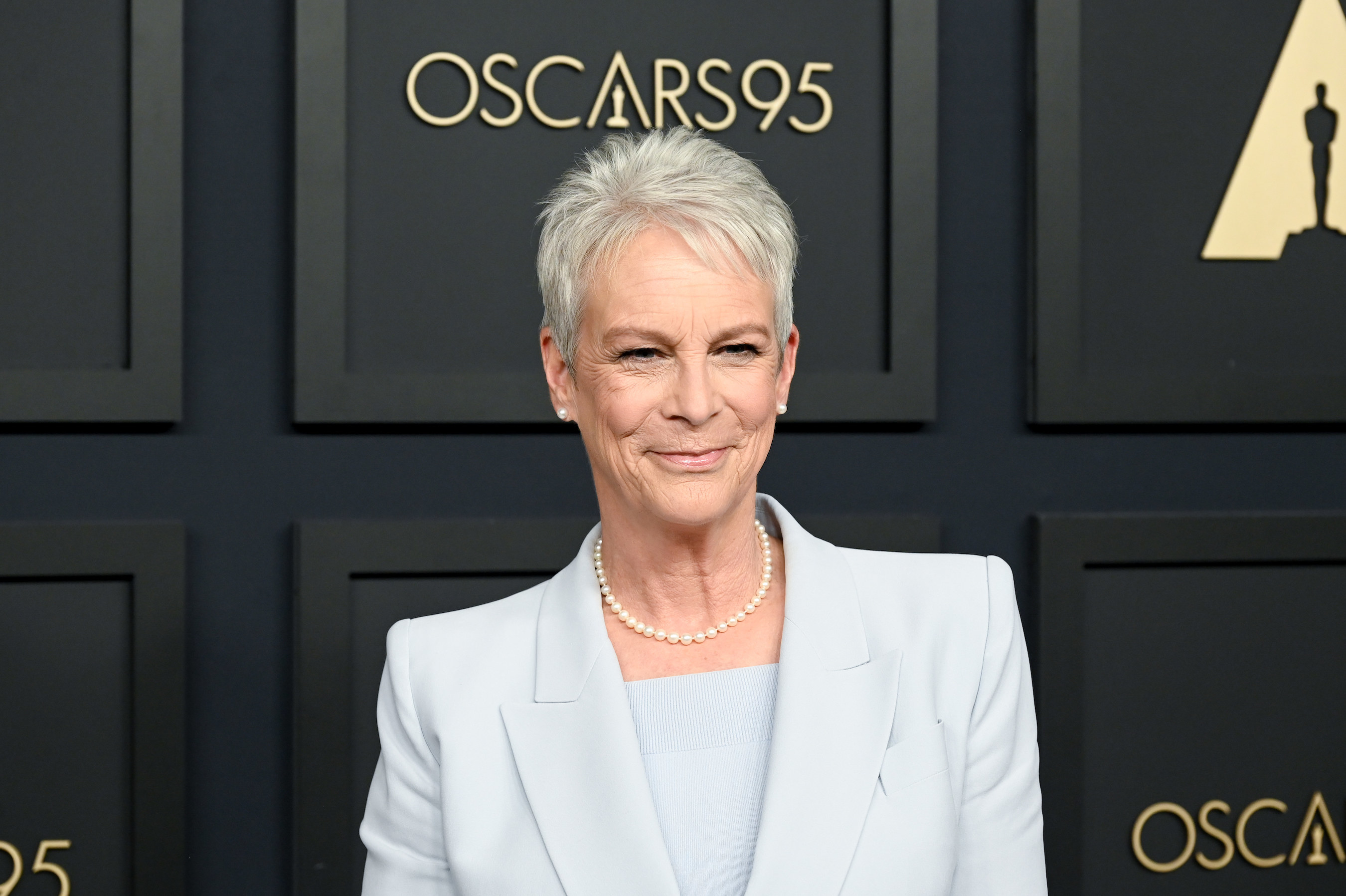 "I'm a nepo baby, and I totally get it," she said to laughs in the audience.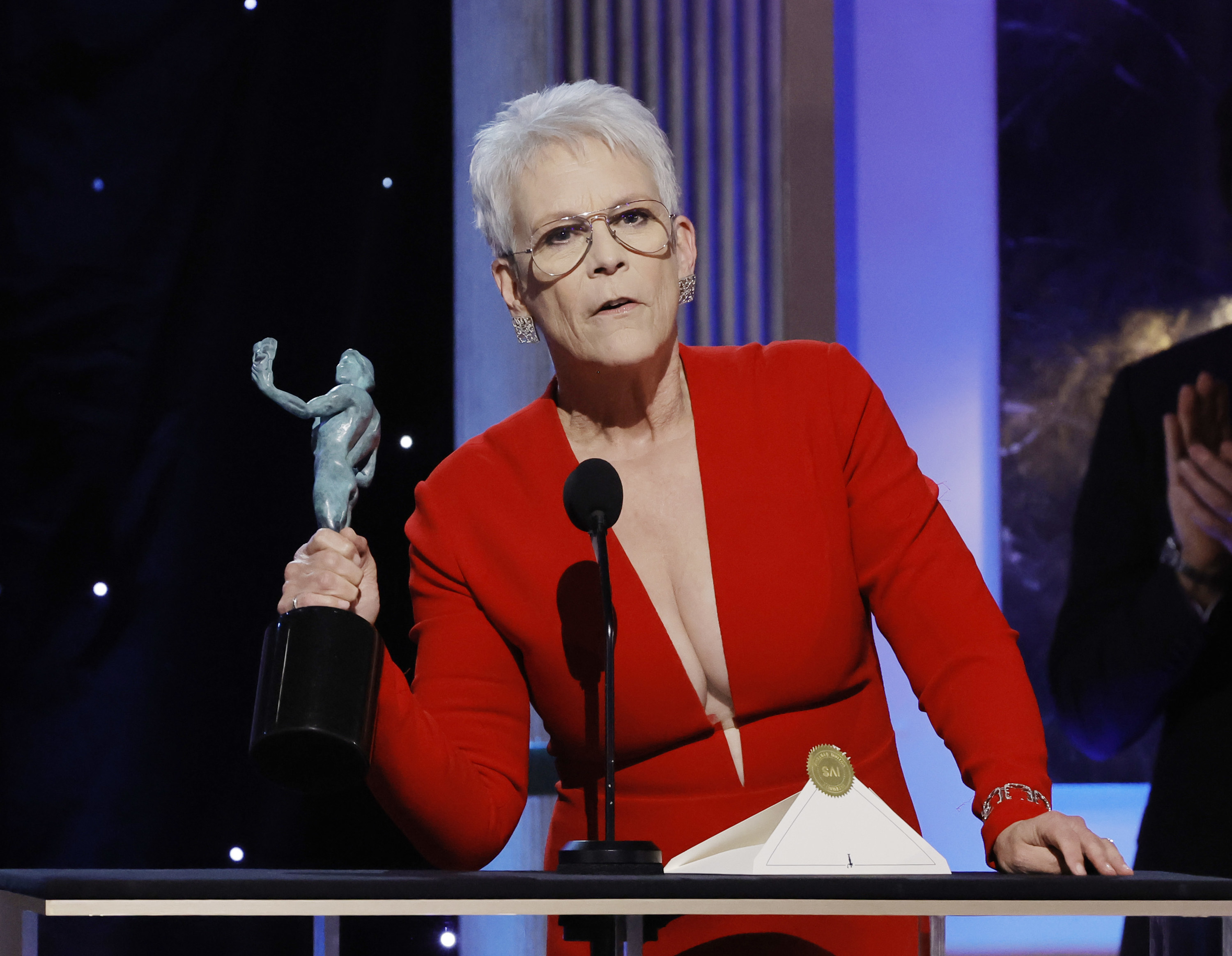 "The truth of the matter is that I'm 64 years old, and this is just amazing."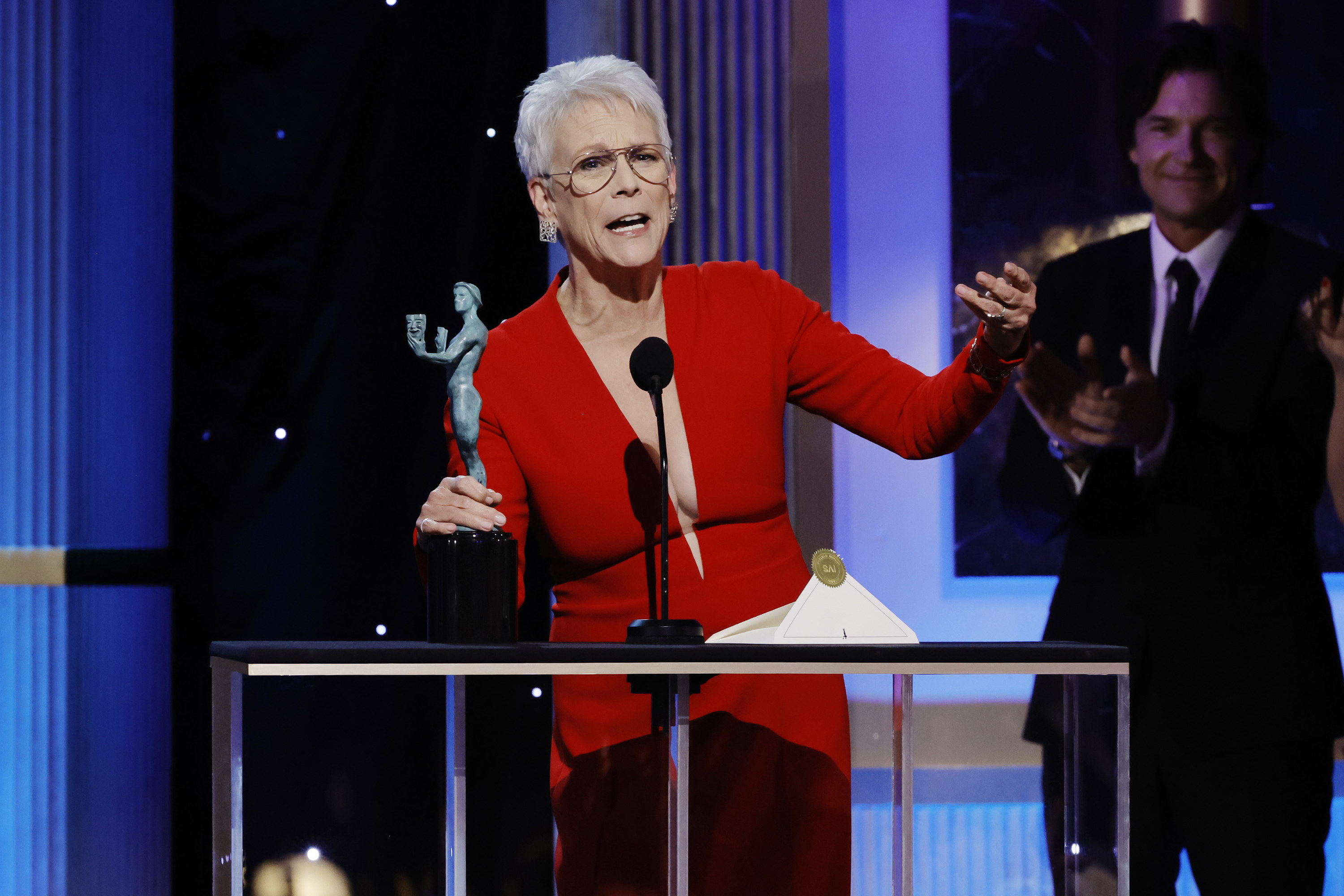 Congrats to Jamie Lee on the win!