In case you've been living under a rock for the last year: the Ridley Scott-directed (Gladiator, Alien) film stars Lady Gaga and Adam Driver, who respectively portray Patrizia Reggiani and late Gucci head Maurizio Gucci. Just look at this amazing picture of the two of them from the film's shoot.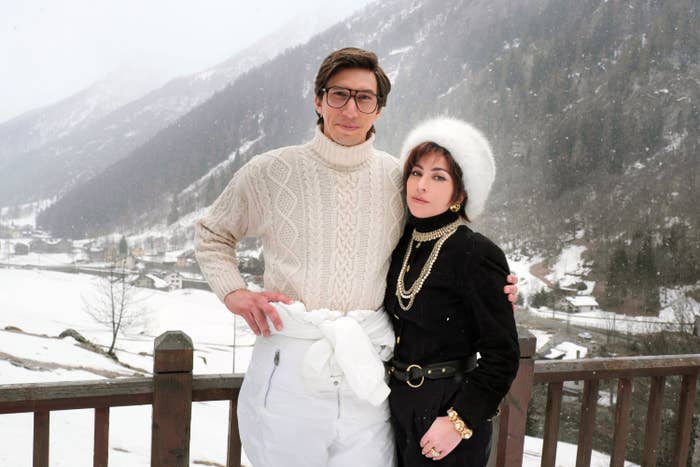 Now, we have our first look at the film, which will recount the real-life story of Reggiani being tried and convicted of arranging the murder of her husband Maurizio in 1995.
It looks ridiculous in the absolute best way possible.
Gaga — who, as the trailer reminds us, is a real-deal Oscar winner — seems like she's doing the most, which is what we're here for.
Even the way she stirs her spoon in her little espresso cup feels extra.
And that accent! After hearing her say "Father, son, House of Gucci" at the end of the trailer, you'll never hear the sign of the cross the same way again.
Gaga's not the only actor whose performance in House of Gucci is already turning heads. Jared Leto looks nearly unrecognizable as Paolo Gucci.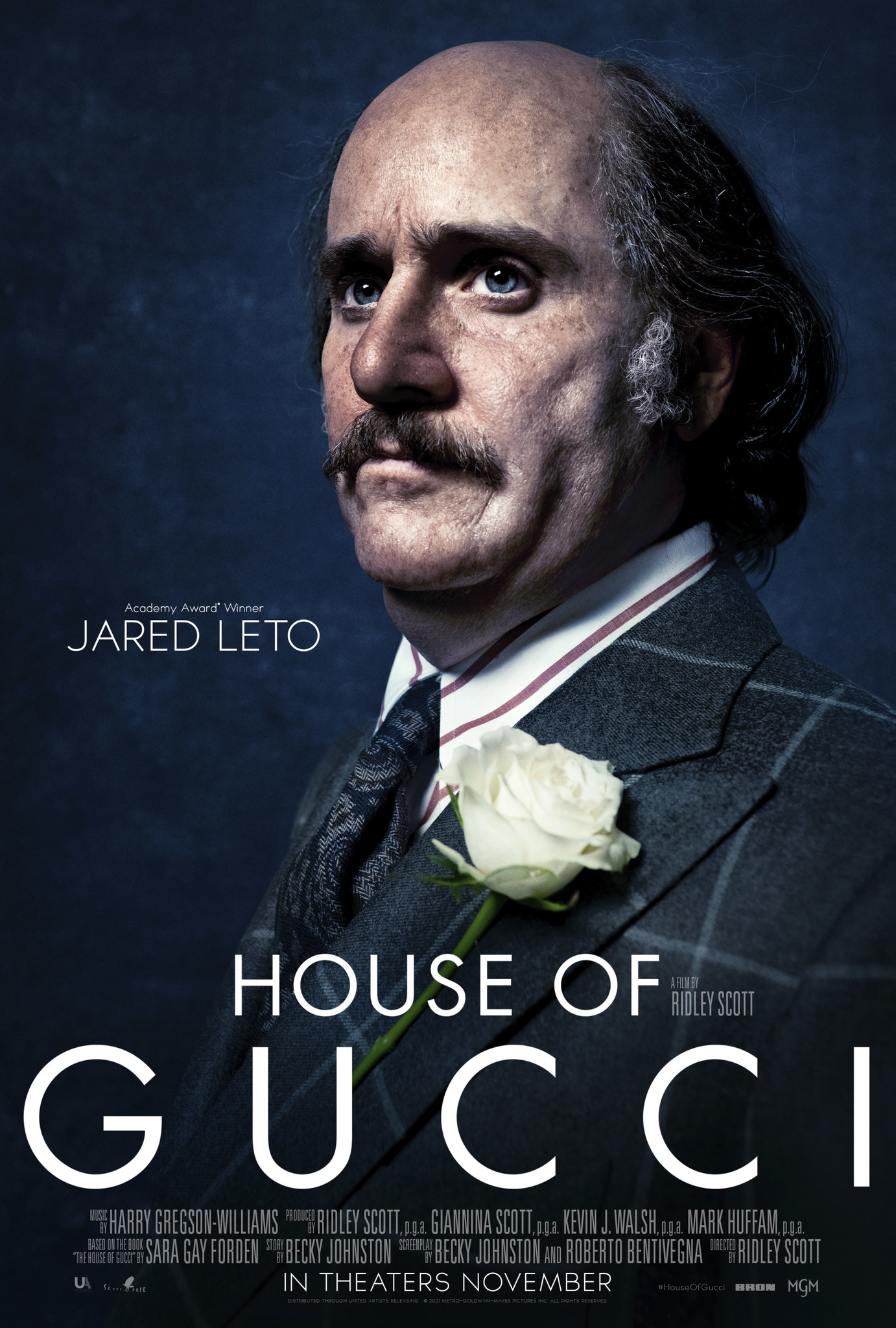 House of Gucci hits theaters on November 24, and honestly, I'll be there opening night.