You know Gina Carano.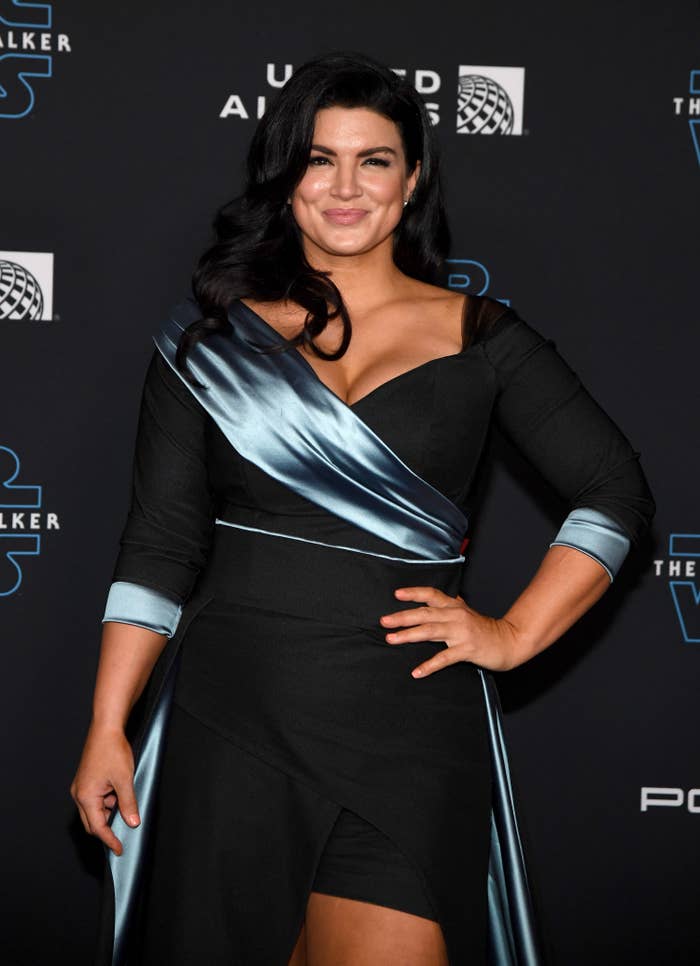 The actor and ex-MMA fighter portrayed Cara Dune in Disney+'s hit Star Wars TV series The Mandalorian — but now, she's been fired from the show due to offensive social media posts, according to The Hollywood Reporter.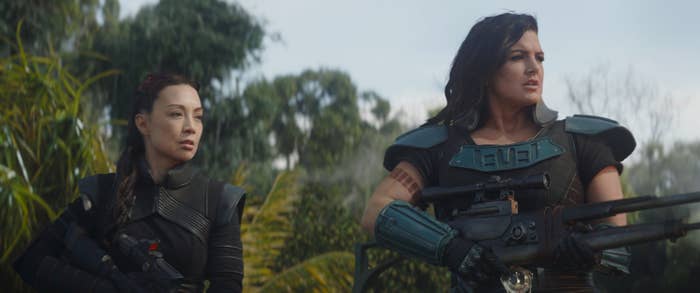 "Gina Carano is not currently employed by Lucasfilm and there are no plans for her to be in the future," a Lucasfilm spokesperson said in a statement.
"Nevertheless, her social media posts denigrating people based on their cultural and religious identities are abhorrent and unacceptable."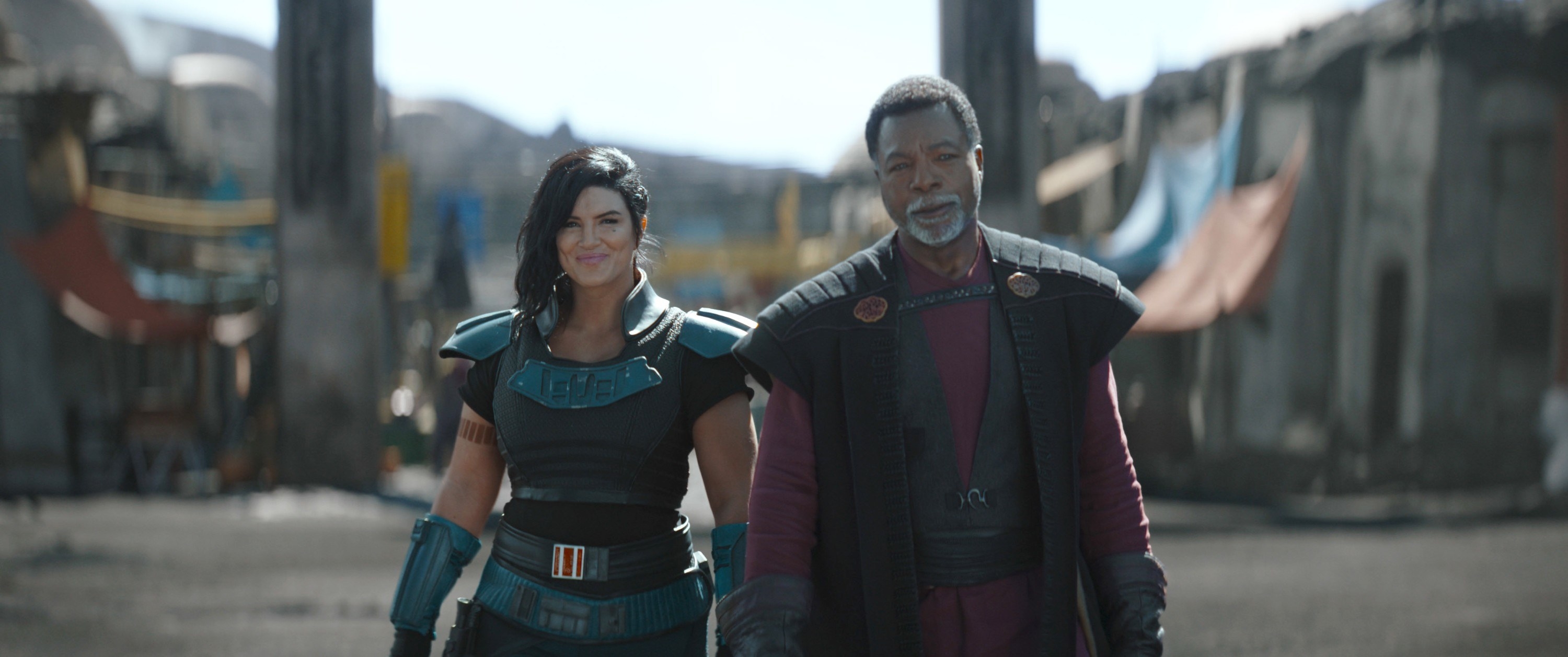 According to THR, Carano reportedly shared a post on Instagram "inferring that being a Republican today is like being Jewish during the Holocaust."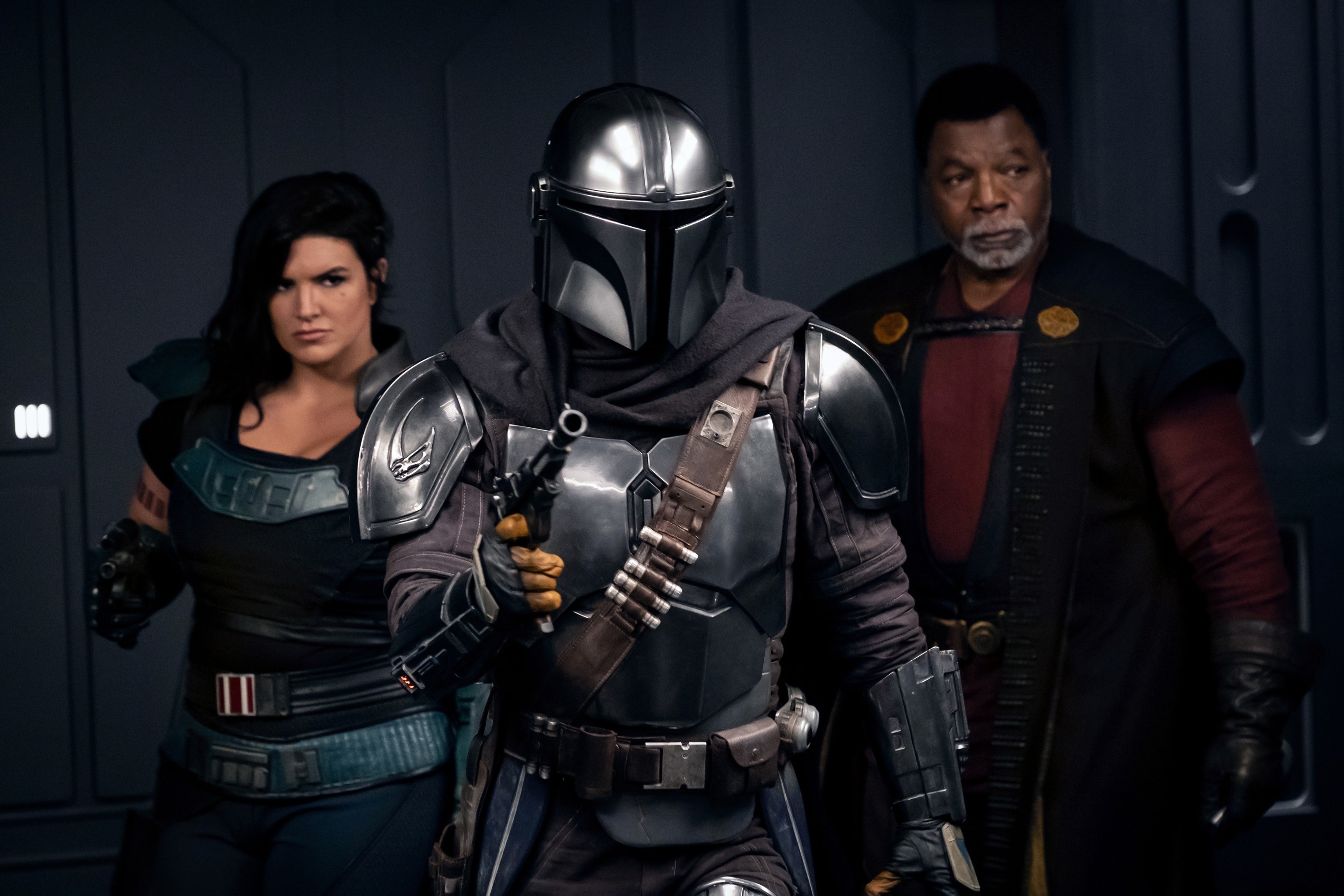 It's not the first time Carano has generated controversy on social media. In November, she shared a meme on Twitter seemingly criticizing mask-wearing during the COVID-19 pandemic.
Earlier that month, she also shared false information about voter fraud around the 2020 presidential election.
THR also reports that, in recent months, Carano's controversial social media presence has prompted fans to use the #FireGinaCarano hashtag on social media.
And the fallout extends beyond her role in the Star Wars universe, as a spokesperson for United Talent Agency also confirmed that Carano has been dropped as a client.
Carano has yet to comment on her firing.