In her 2017 memoir We're Going to Need More Wine, Gabrielle Union recounted her experience being raped at gunpoint as a sophomore in college.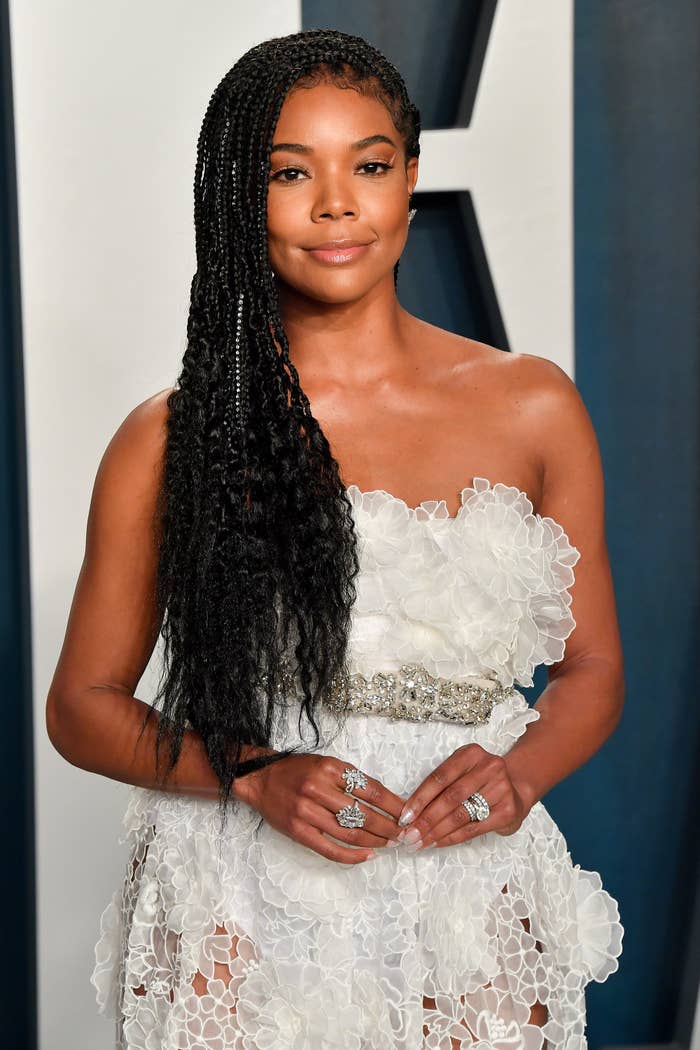 "For whatever reason, every time I talk about being a rape survivor, people are like [gasp] and then they forget," she said. "We are so conditioned that we know what someone looks like who has suffered from PTSD, we believe we know what rape victims look like. And it's not me."
Union also discussed how dealing with her PTSD has taken a different shape since quarantining with her husband Dwyane Wade: "I think it has been hard during the quarantine because we are in the same space."
"I have not been home in any kind of consistent way since I have been an adult, so just getting to know my husband, which sounds crazy, I was like, 'Oh, every day, every day, you're going to be here. Okay, ahh yeah, I guess this is healthy.'"
"I just feel a little bit more naked, exposed. Because I am just on Zoom with the therapist and I can hear the household. And then the doors open and...there is not enough space, you know what I mean. And that kind of worries me sometimes."
"You know when people are like, 'You gotta keep the mystery about yourself. Don't tell him everything.' I'm like, 'Well, shit, then the pandemic. You got the whole thing.'"
"So you have to find out: 'Do you love me for all of ... the baggage?'" she admitted. "You get worried that maybe you have revealed too much and you're going to scare them away because damaged women aren't supposed to be lovable."
If you or someone you know is a victim of sexual assault and in need of someone to talk to, call 1-800-656-HOPE or visit RAINN's website.