Excited for The Falcon and the Winter Soldier? A new trailer for Marvel Studios' next Disney+ series dropped during Super Bowl LV tonight.
The long-awaited show premieres March 19 on Disney+, and the trailer certainly makes it seem like it'll be worth the wait.
According to Variety, The Falcon and the Winter Soldier will feature the titular characters (played by Anthony Mackie and Sebastian Stan, respectively) "[teaming] up for a global adventure that tests their patience."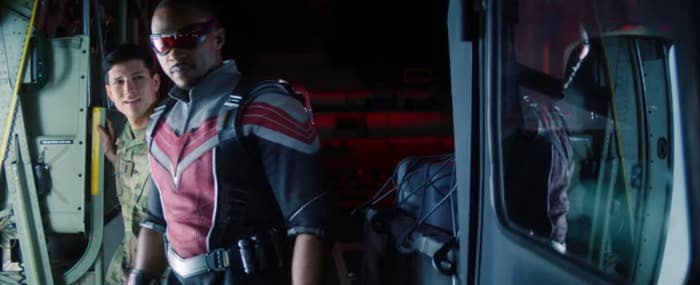 "The journey unfolds upon Falcon receiving the vibranium-ified Captain American shield from superhero retiree Steve Rogers," the publication claims.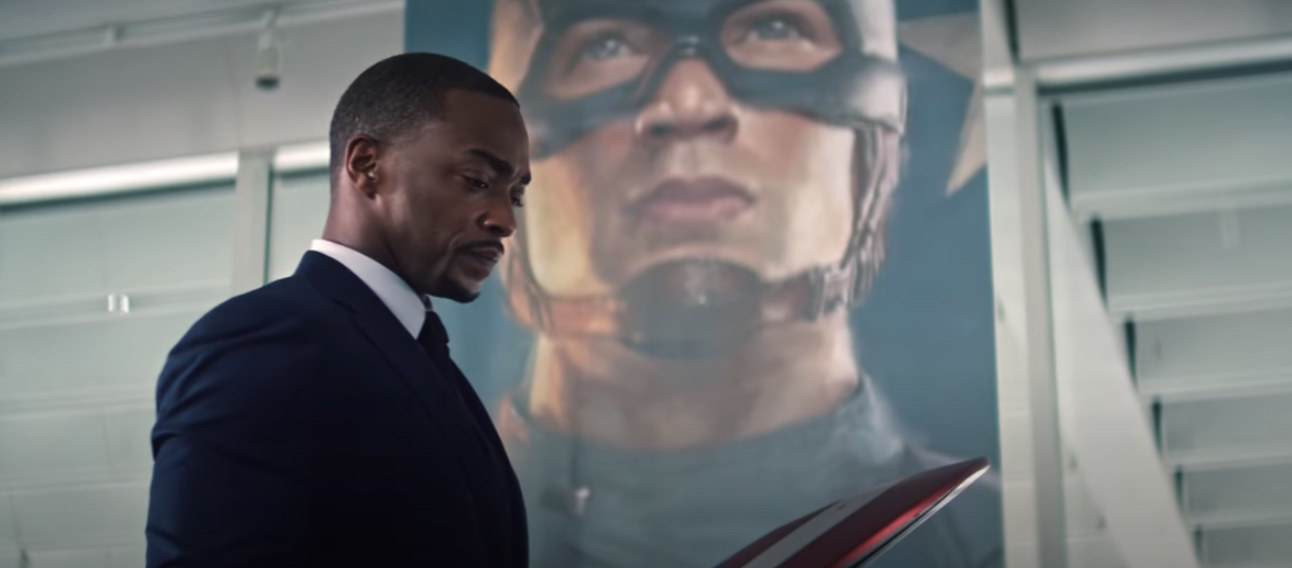 Last year, Mackie told Daveed Diggs in a Variety interview that The Falcon and the Winter Soldier will more closely resemble a MCU film than your typical TV show.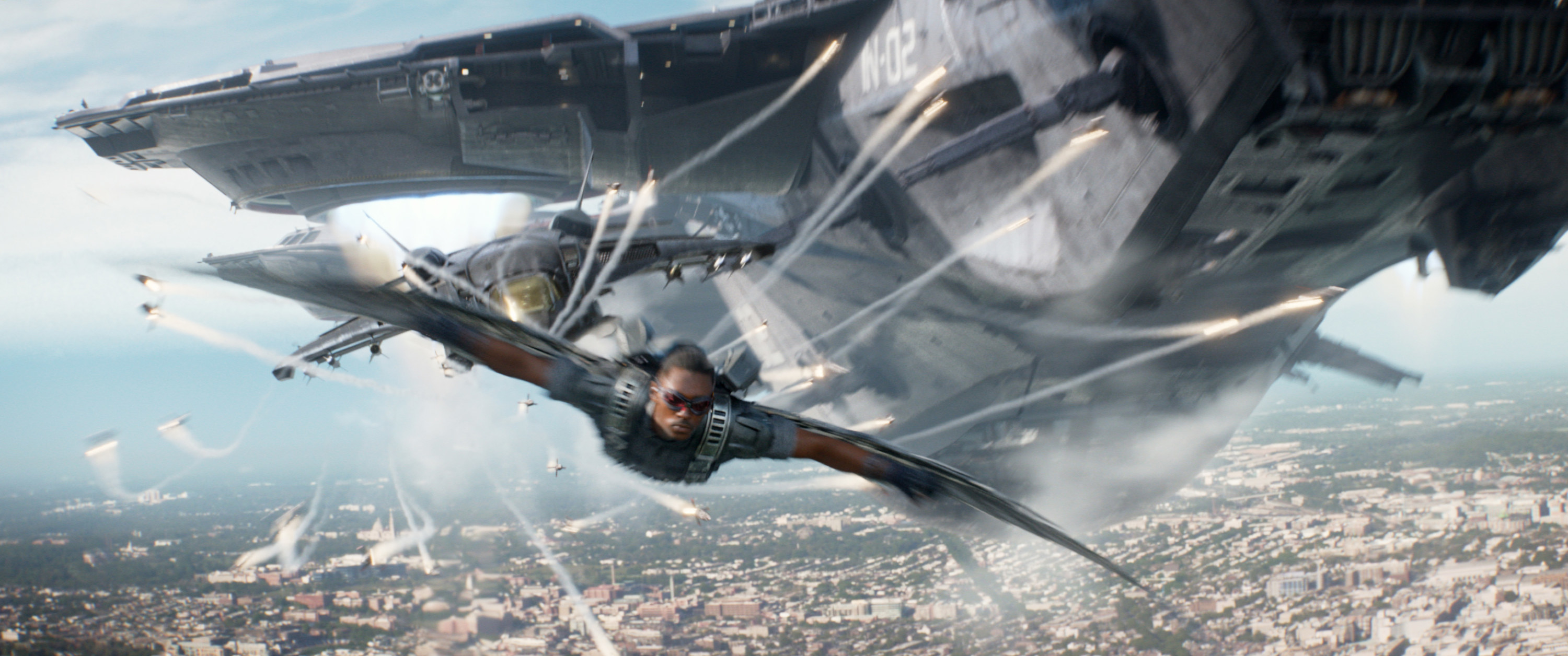 "We're shooting it exactly like a movie," he said. "Everybody who had worked on TV before was like, 'I've never worked on a TV show like this.'"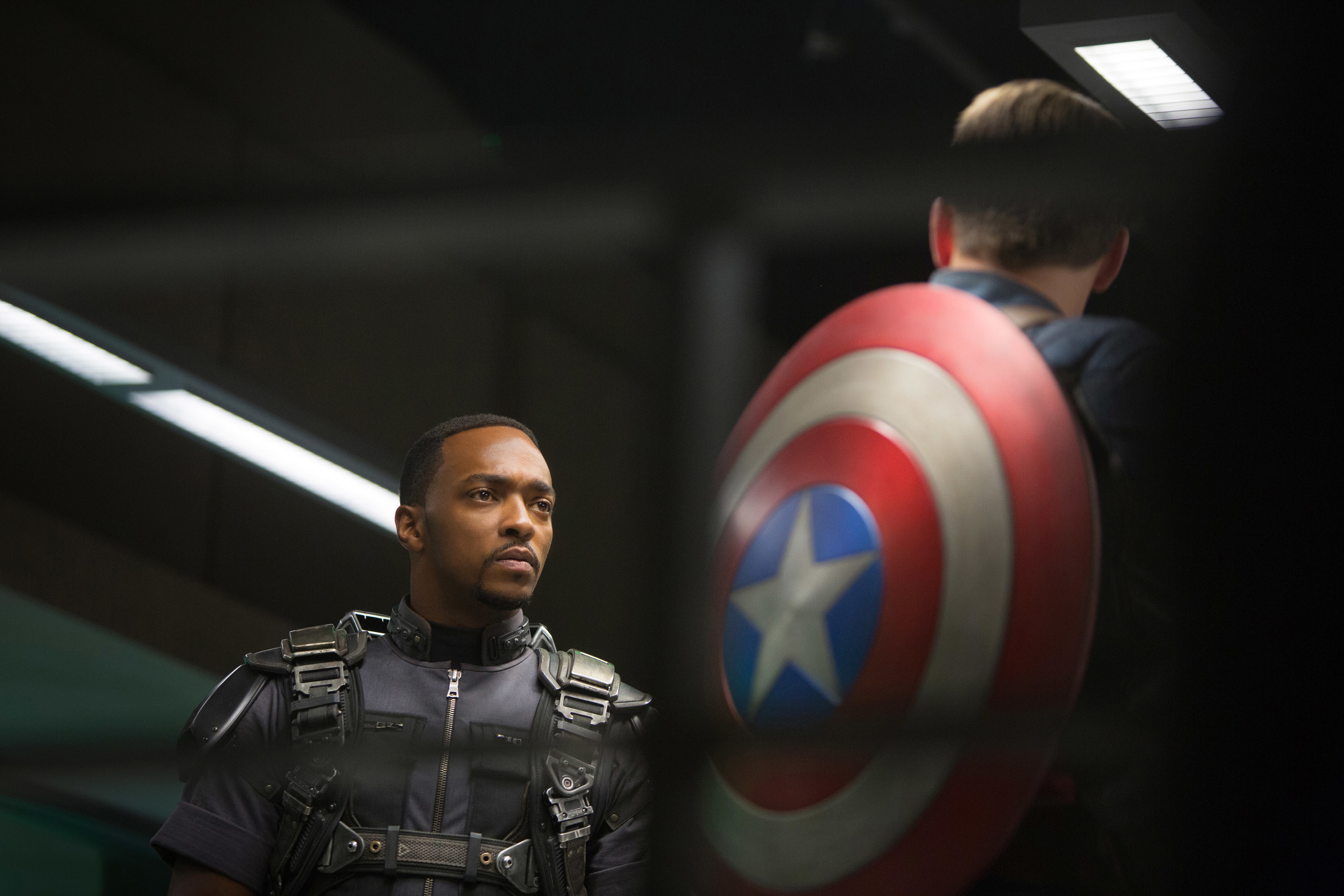 "The way in which we were shooting, it feels exactly like we were shooting the movie cut up into the show. So instead of a two-hour movie, a six- or eight-hour movie."