The 2023 Cannes Film Festival is well underway, and Elle Fanning just delivered one of the event's most stunning looks yet.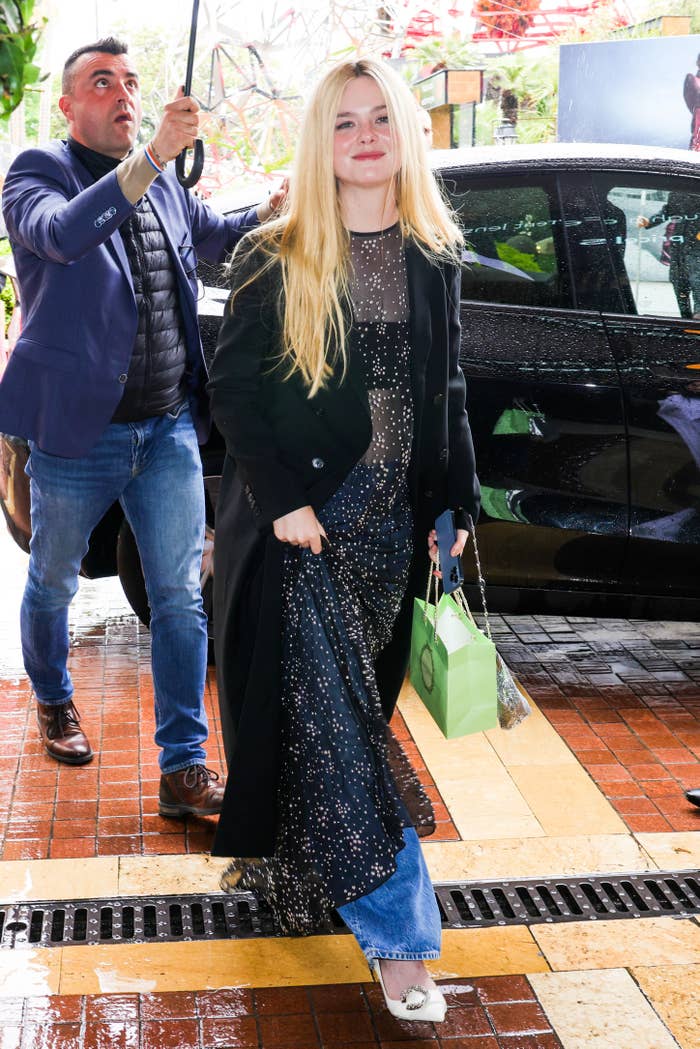 Elle stepped out in a feathery, silver-tastic Paco Rabanne dress that looked like one long, flowing disco ball.
The dress, which Elle took to IG to share photos of, featured silver flower-y nipple pasties on her chest, with a long piece in the middle connecting to a necklace.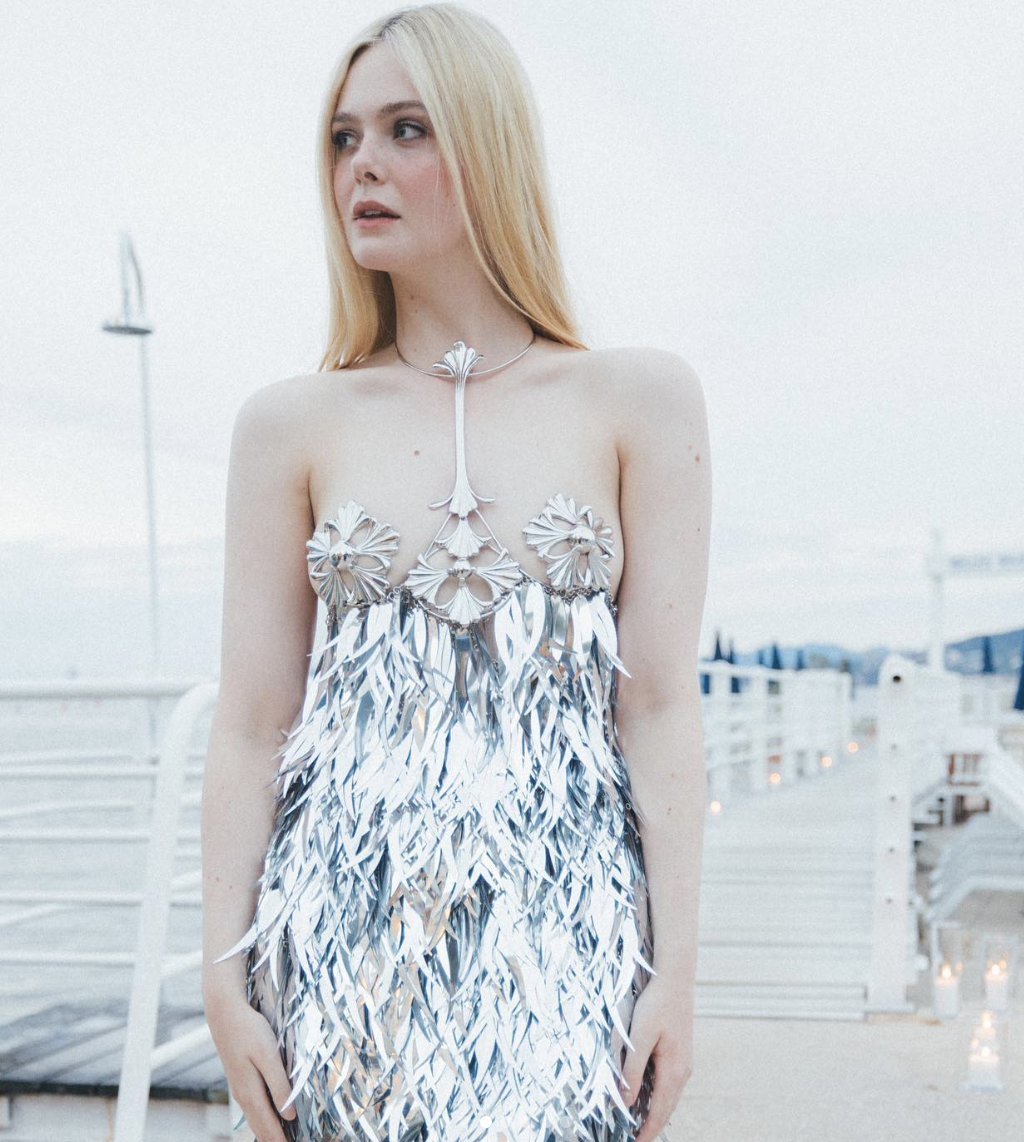 She also shared a series of videos detailing the look in full motion.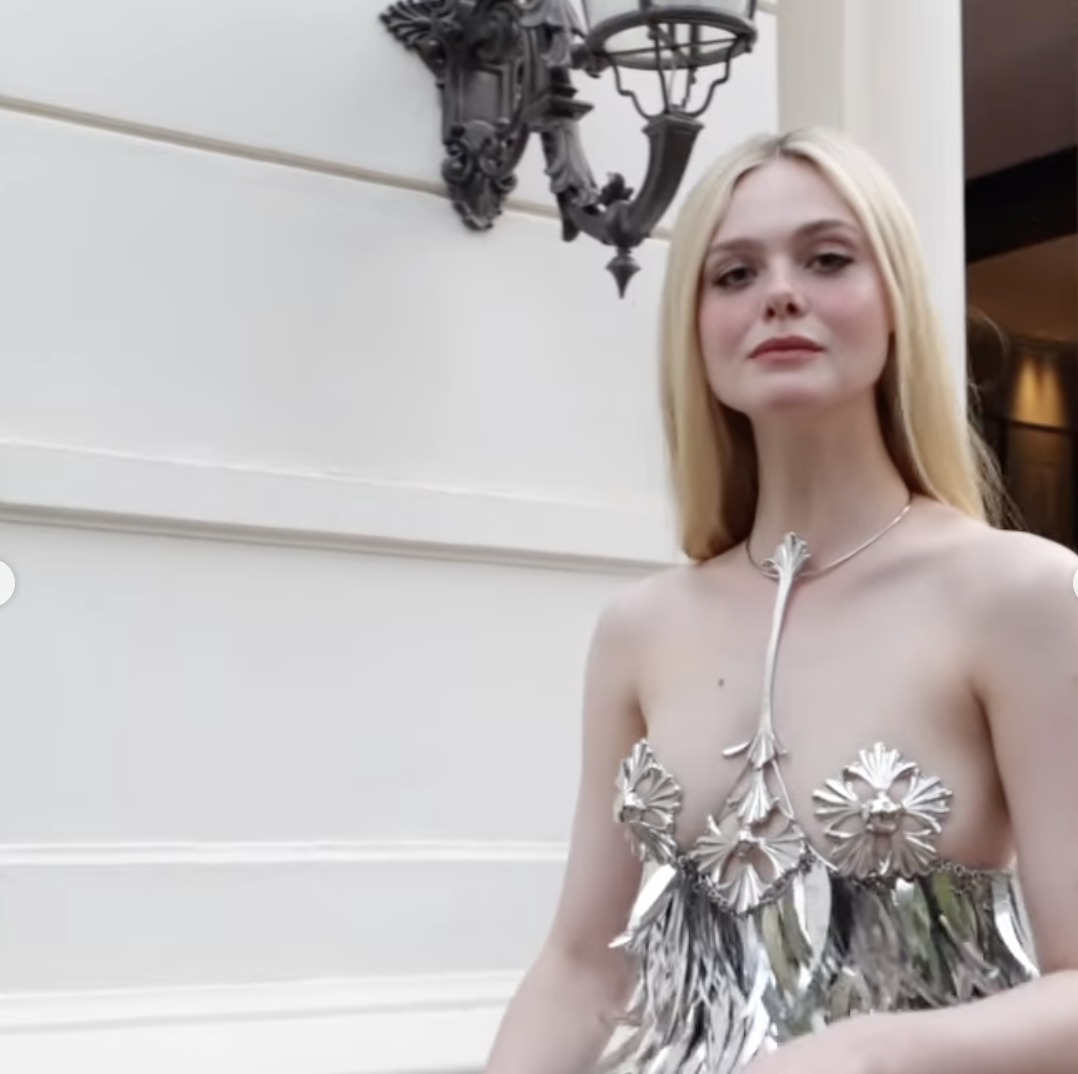 "Now THISSSSS is a partyyyy dressss," she captioned the post, along with five disco ball emojis.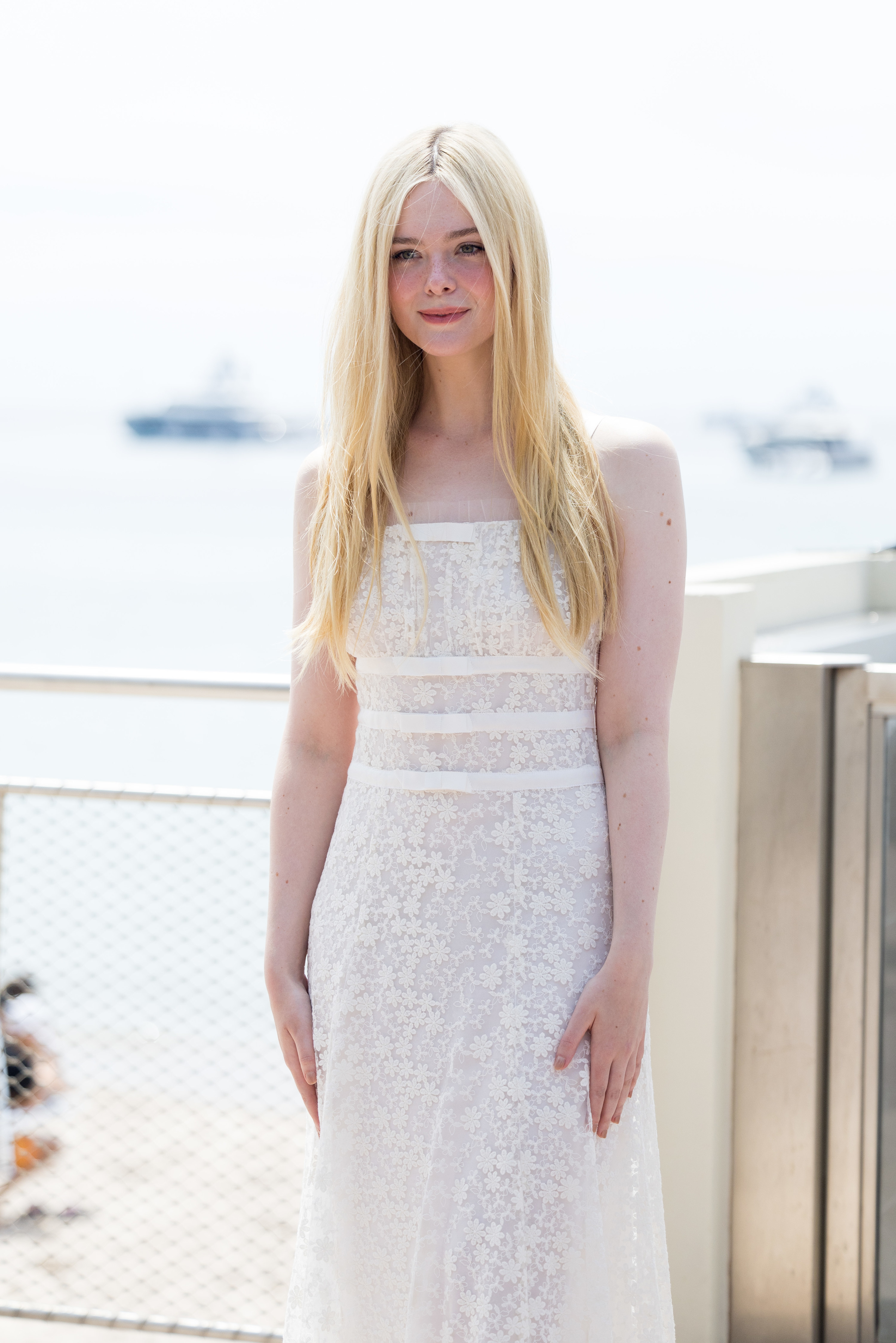 All in all, a truly dazzling look.