Dolly Parton Celebrated Her Husband Carl Dean's Birthday By Recreating Her Iconic Playboy Cover
"It's always #HotGirlSummer."
Back in 1978, the iconic singer and songwriter posed for the cover of Playboy.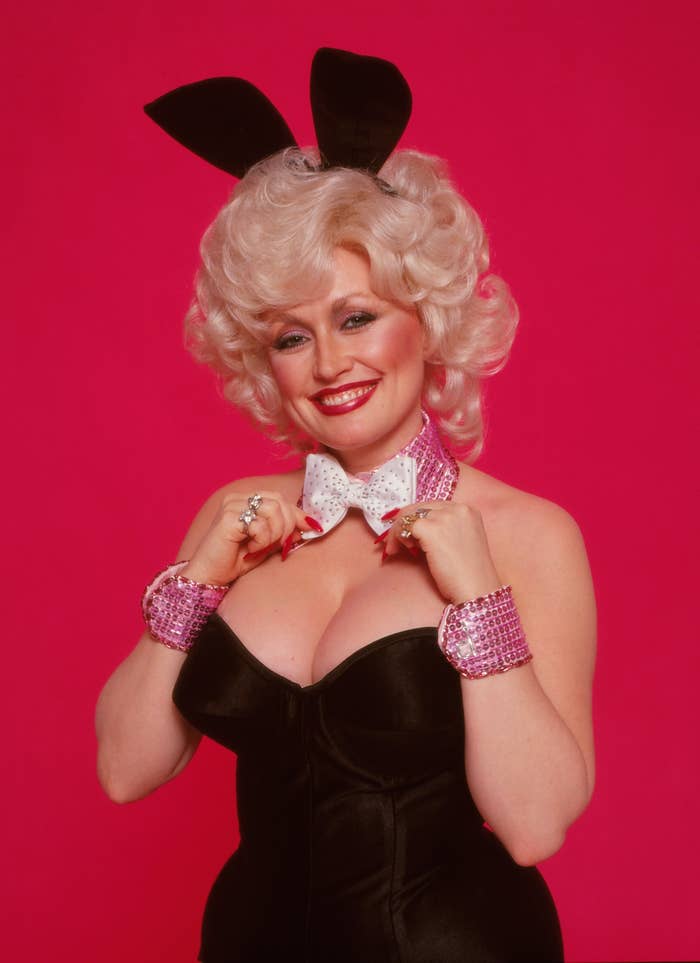 Well, it was recently her husband Carl Dean's birthday, so Dolly decided to recreate the famous cover as a surprise gift for him.
"It's always #HotGirlSummer for my husband," she posted alongside a video of her in the outfit, wishing her husband a "Happy birthday my love!"
"You're probably wondering why I'm dressed like this," she said in the video, before explaining that "It's for my husband's birthday."
Dolly went on to say that she once claimed she would pose for the magazine when she was 75: "Well, I'm 75 and they don't have a magazine anymore."
Alongside an image of her showing Carl the outfit as well as a plaque honoring the cover, Dolly explained that he'd always loved the image: "He still thinks I'm a hot chick after 57 years and I'm not going to try to talk him out of that. I was kind of a little butterball in that one. Well, I'm string cheese now, but he'll probably think I'm cream cheese, I hope."
"You think Playboy ought to pay me for at least the photoshoot?," she joked at one point. "I do."