Demi Lovato's four-part docuseries Demi Lovato: Dancing with the Devil, premieres on March 23 on YouTube — and it seems like the singer is more upfront about everything that's happened in her life than ever before.
The series premiered at SXSW this evening, and details of the revelations that Lovato discusses are already trickling out.
"I'm really sad that things ended the way that they did," she says at one point. "The good news is, I haven't picked up any hard drugs or anything like that. I'm hanging in there. It's just shitty."
But shortly after that clip, Lovato appears again to say that her previous comment about the split "wasn't an accurate representation of what I'm going through."
"So I thought this whole time that I didn't miss him," she explained. "I just miss the person that I started quarantining with. And I don't know how to give my heart to someone after this."
Apparently, Lovato discusses more about her relationship with Ehrich while saying that she described it as "false advertising" to her friends. "I think I rushed into something that I thought was what I was supposed to do."
"I realized as time went on that I didn't actually know the person that I was engaged to."
"It's just, like, of course that accelerated," she continued. "I didn't even have my best friends to hang out with in quarantine. The hardest part of the breakup was mourning the person I thought he was."
After they split, Lovato also said that she was taken aback by Ehrich's statements to the media post-breakup. "I mean, I was just as shocked as the rest of the world at some of the things that were said and done," she recalled.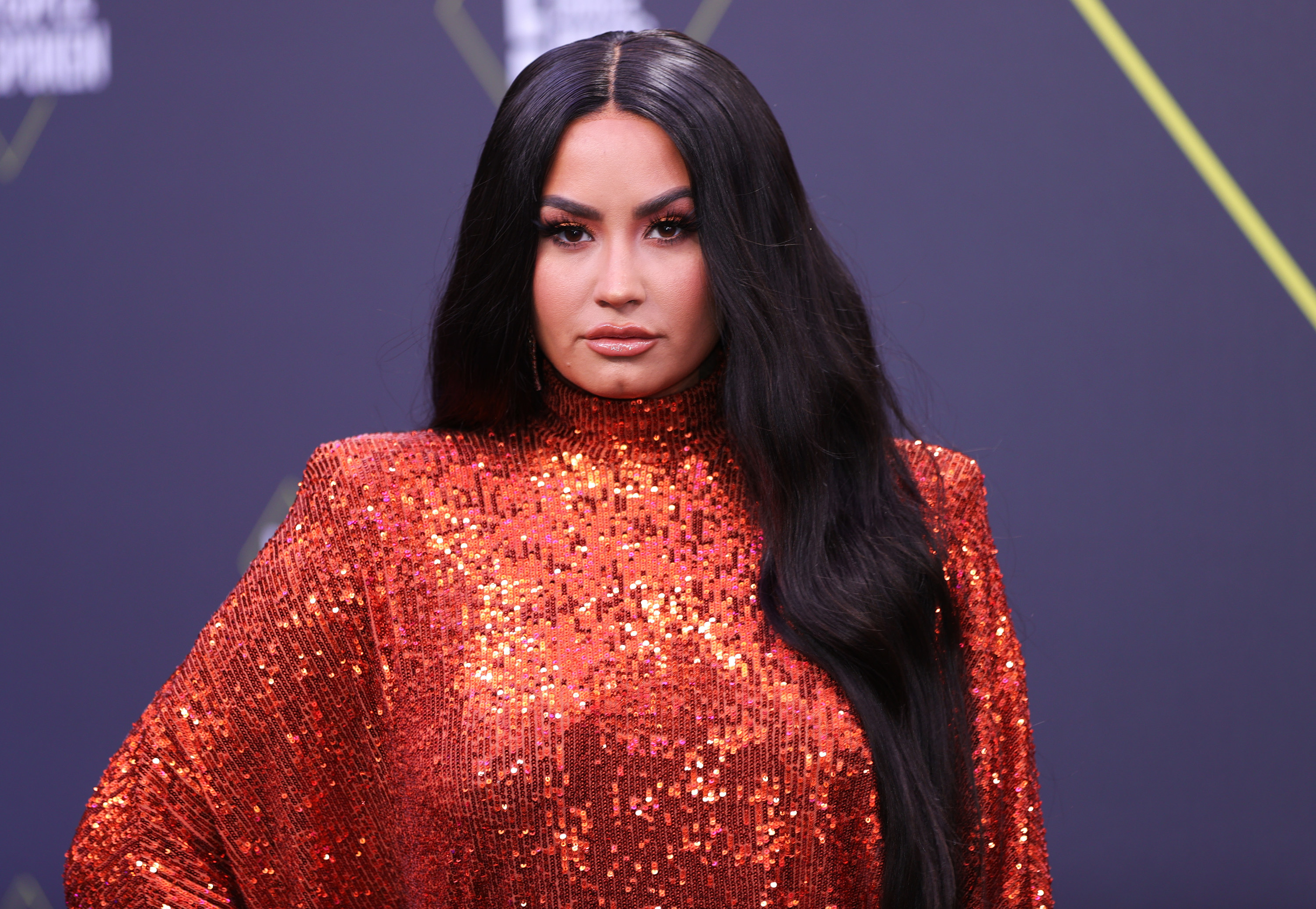 However, Lovato said that breaking up with Ehrich led her to realize: "I'm actually too queer to marry a man in my life right now."
"I'm not willing to put a label on it right this second, and I think I will get there, but there's a lot of things that I have to do for myself first. I want to allow myself the ability to live my life in the most authentic form possible."
We'll see what else Lovato shares when Demi Lovato: Dancing with the Devil premieres later this month.