In a series of tweets she sent before deleting her account entirely, Teigen said that after "over 10 years" of tweeting, "It's time for me to say goodbye."

"This no longer serves me as positively as it serves me negatively, and I think that's the right time to call something," she said.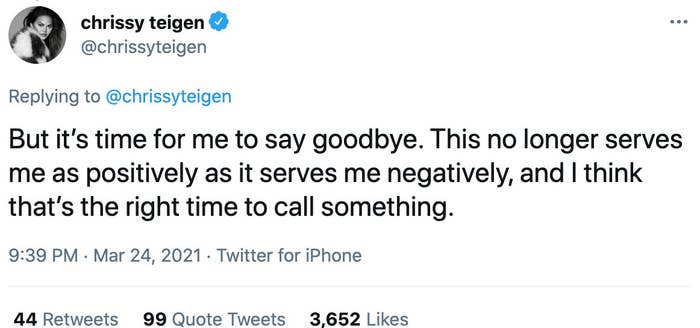 According to Teigen, the decision is partially because of how using Twitter makes her feel when getting a negative response to what she says on the app: "I've always been portrayed as the strong clapback girl but I'm just not."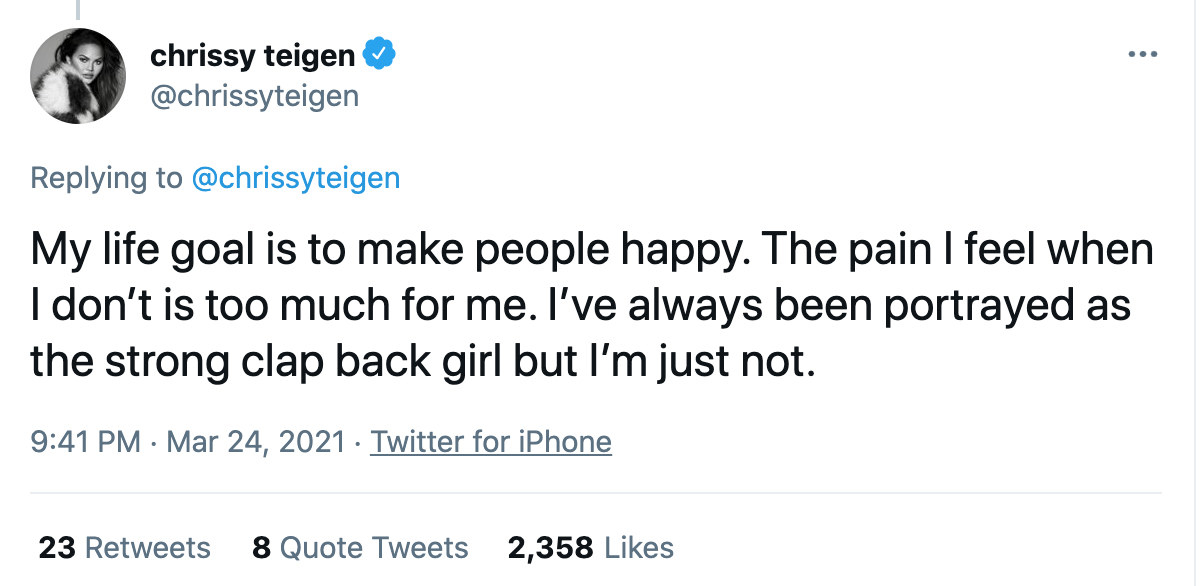 "My desire to be liked and fear of pissing people off have made me somebody you didn't sign up for," she continued, "and a different human than I started out here as!"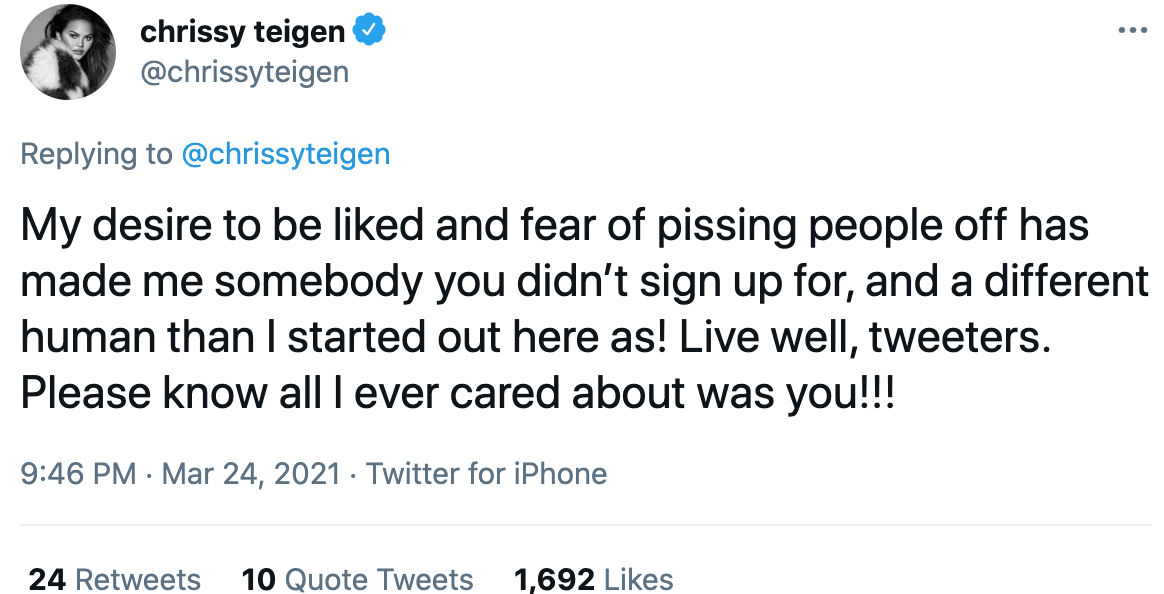 While offering what she claims will be a final sign-off, Teigen urged her followers to remember that "your words always matter... For years I have taken so many small, two-follower count punches that at this point, I am honestly deeply bruised."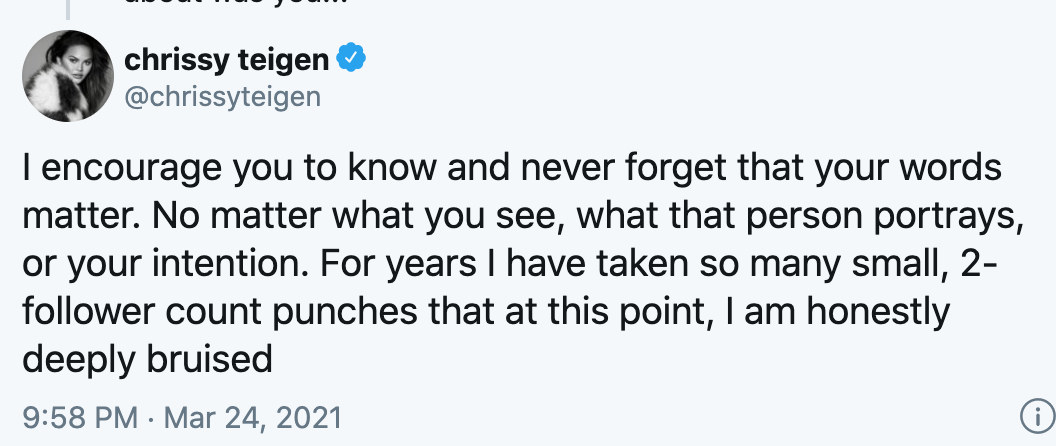 Teigen also acknowledged that she's "made [her] mistakes" over the years and has "learned an incredible amount" while doing so...

...while also admitting that she still has a hard time trying "to block out the negativity."

Teigen concluded by referring to herself as a "sensitive shit" and added that she "[cherishes] our time together," before offering a very Chrissy Teigen–esque final missive: "I also hate you."